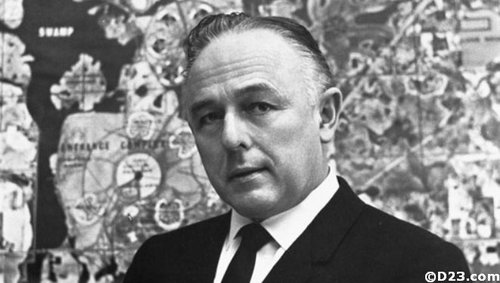 Imagineer Marvin Davis, Master Planner of Walter Disney World

By Jim Korkis
While Disney Imagineer Herb Ryman did the famous sketch over a long weekend that sold the idea of a Disneyland to bankers and more, his imaginative concept drawing was based on the layout sketches of Imagineer Marvin Davis, who had been a film art director.
Many Disney fans confuse Davis with another Disney Legend, animator Marc Davis, but Marvin was a distinctly different individual with a background in architecture and film that aided him in making Walt Disney's dreams into three dimensional realities.
Marvin Davis developed the first diagrammatic plan for Disneyland. On the morning of August 8, 1953, Walt reviewed the site map that Davis was working on and picked up a No. 1 carbon pencil and drew a triangle around the plot of land to indicate where he wanted his railroad to run. That historic drawing still exists today. For two years, Davis worked on more than 100 different versions of the master plan for Disneyland.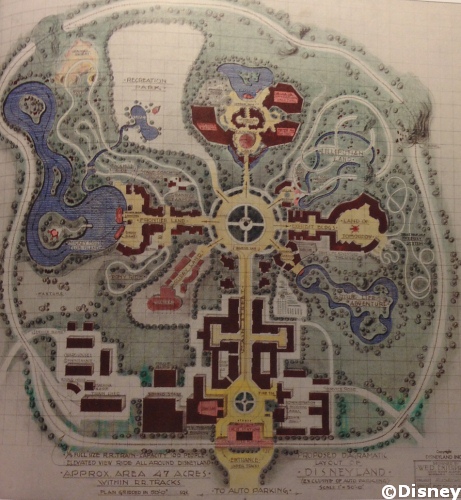 While he is sometimes given credit as the master planner of Disneyland, he was also responsible for the diagrammatic layout for Walt Disney World.
In 1955, Davis had married Walt Disney's niece, Marjorie Sewell. So when Walt was visiting Florida anonymously to check out the property in the 1960s, he borrowed the Davis last name since he was part of the family. On these visits, Walt used the pseudonym, "Walter E. Davis," and the initials "WED" matched the initials on Walt's luggage and other monogrammed material. Davis accompanied Walt several times to Florida.
In 1965, Marvin Davis returned to WED (Walt Disney Imagineering) from his work on art directing Disney films at Walt's request as a project designer for Walt Disney World in Florida. He devised the master plan for the Magic Kingdom theme park but also contributed to the design of the resort hotels like the Contemporary, the Polynesian and the Golf Resort.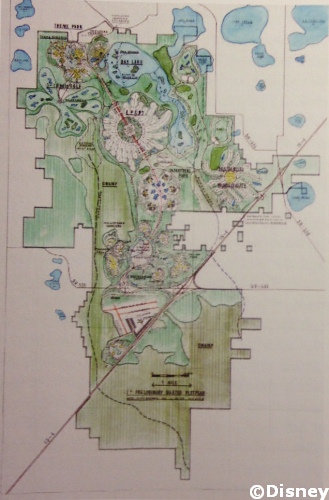 As Imagineer Marty Sklar remembered at the time of Davis' death at the age of 87 in 1998, "Marvin was a bulldog. He pushed things and kept pushing them until everyone, especially him, was completely satisfied with them. He was just extremely thorough and professional. Determined was the right word for Marvin. It took him 69 versions or more of the Disneyland master plan before Walt said, 'OK.' It was a difficult situation. No one had ever done anything like Disneyland before, but he just kept pushing.
"A source of great pride for him, though, was that when he came back to Imagineering to do Walt Disney World, it took him only seven versions. That's remarkable considering that Walt Disney World was 27,000 acres, a big puzzle that he had to sort out and make understandable for guests. A lot of people worked on that plan, but it was Marvin who brought it all together."
Disney Legend Bill Evans recalled this encounter with Davis, "The remarkable thing about Marvin was his attitude. He could have been angry about his ailment (Marvin suffered from the effects of polio) but he was always up, always positive, always in good spirits. He never let it affect him. He was cheerful, creative and an inspiration to everyone who knew him.
"One time in the summer of 1967, we were trying to get a better look at the site in Florida. It was hotter than Hades that day, 100 Farenheit and humidity in the 90s. We crammed into Land Rovers and ours got really stuck in the mud. There was no one around the 28,000 acres at that time except for an occasional hunter chasing a deer so I had to leave Marvin behind while I slogged through the mud looking for the others. When we finally got back to him, he wasn't as cheerful as usual, but I guess you wouldn't be either if you had to sit in that heat and humidity for several hours."
Davis was inducted as a Disney Legend in 1994 but like so many people who labored to make Disney magic a reality, he is too often forgotten by guests who enjoy Walt Disney World today.
RELATED INFORMATION AND LINKS
Disney Historian Jim Korkis goes up into his imaginary attic to rummage around his archives and often stumbles across an unusual story about Walt Disney World. Those who have met me know that I take real joy in talking about Walt Disney.
====================
Marvin Davis is one of the Imagineering Legends in the book Walt Disney's Imagineering Legends!
Check out Jim's other "From the Attic" Blogs
Full features from the Walt Disney World Chronicles series by Jim Korkis can be found in the AllEars® Archives: /ae/archives.htm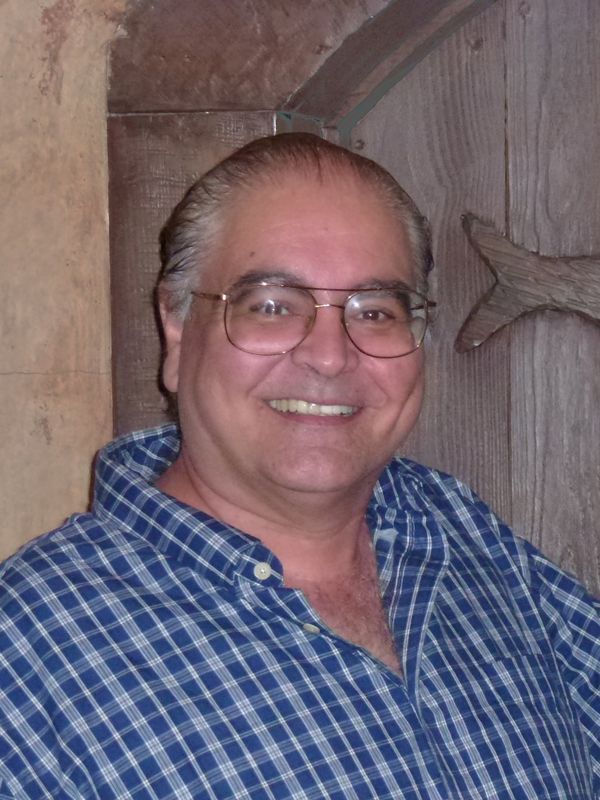 ABOUT THE AUTHOR:
Jim Korkis is an internationally respected Disney Historian who has written hundreds of articles about all things Disney for more than three decades. As a former Walt Disney World cast member, his skills and historical knowledge were utilized by Disney Entertainment, Imagineering, Disney Design Group, Yellow Shoes Marketing, Disney Cruise Line, Disney Feature Animation Florida, Disney Institute, WDW Travel Company, Disney Vacation Club and many other departments.
He is the author of three new books, available in both paperback and Kindle versions on Amazon.com:
The Book of Mouse: A Celebration of Walt Disney's Mickey Mouse
Who's Afraid of the Song of the South
"The REVISED Vault of Walt":