Summertime's here, and we are fast approaching the onset of convention season, where big cavalcades of fannish delight such as San Diego Comic-Con and Disney's own Expo come piling on, one after the other, until by September it all threatens to become a blur of massed crowds, waiting in line, and overpriced concession food.
When making your plans as to what to attend this season, one smaller event traditionally well worth your time is the DisneyanaMania (previously NFFC/Disneyana) Annual Convention. To give you an example of what to expect, here are some of the highlights from last year: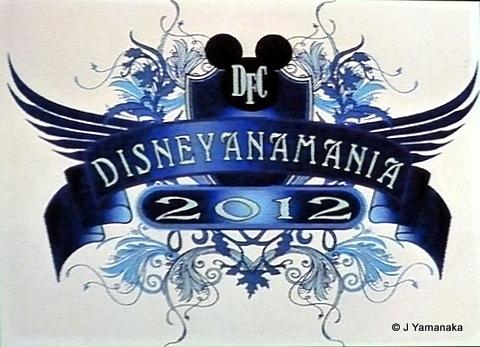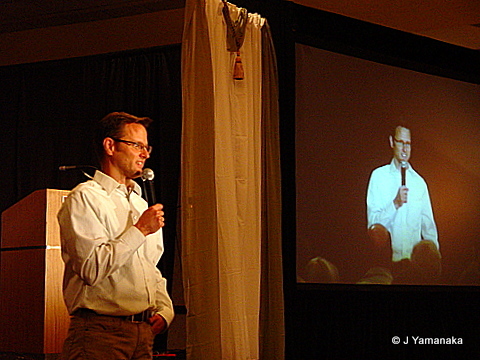 The first day started with "Historic Anaheim," starring long-time Disney artists Kevin Kidney and Jody Daily.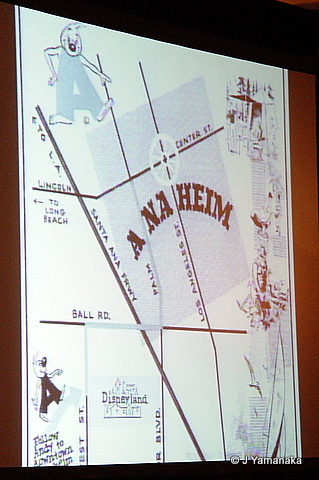 Kevin spoke on their work with the Anaheim Historical Society to preserve and restore Anaheim's heritage, starting with Anaheim's old Disney-provided mascot, Andy Anaheim.
Next up was Disney Legend Marty Sklar and his presentation on "Epcot–How it Changed the World."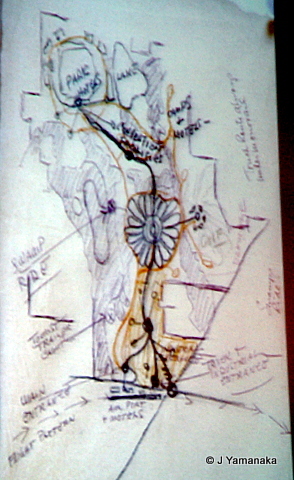 This talk was similar to the ones given at the EPCOT 30 event later in the year, showing a lot of early photos of both Disneyland and Walt Disney World, and touching on many of the early plans and goals the Imagineers had for EPCOT.
At the midday break, they held their traditional "Luncheon With A Disney Legend," at which Glen Keane, Roger Broggie, and Roger Broggie Jr. were made Disneyana Disney Legends. (Roger Broggie Jr. accepted for both himself and his father, before tragically passing away later that year.)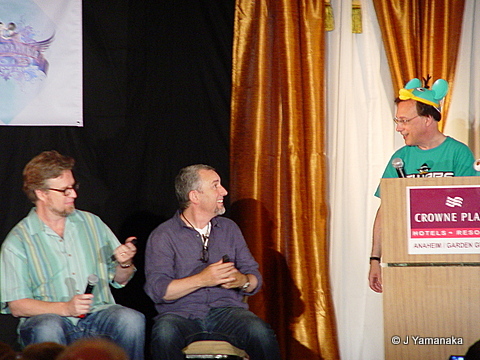 One hilarious panel came after lunch with Dan Povenmire and Jeff "Swampy" Marsh, creators of Phineas and Ferb. They spoke about their initial concepts for the show, the challenges of having written over 300 shows (at the time,) and how affected they were by the show's popularity. "We saw the show (Phineas and Ferb's Rockin' Rollin' Dance Party) and cried. Then we hoped people didn't see us and think we were sad, middle-aged men, so into Phineas and Ferb."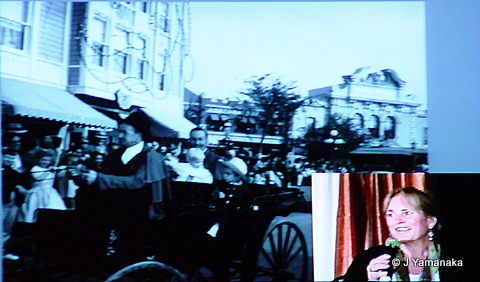 Joanna Miller then shared some photos and memories of her grandfather, Walt Disney, in "A Chat with Walt's Granddaughter."
The end of the first day came with Lisa Girolami, Senior Show Producer on the renovation of Disney's California Adventure, who gave a presentation on "WDI: Buena Vista Street."
The next day started with "Selling Disney–The Art (and Fun) of Movie Promotions." Here, Robert Tieman showed us a lot of ads and promotional materials companies used to synergistically market their products along with the Disney films.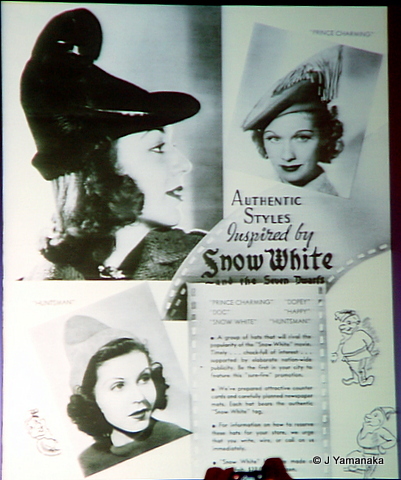 In order to celebrate the 20th anniversary of the film Aladdin, there was an ASIFA (Association Internationale du Film D' Animation) panel made up of several of the key animators. Tom Sito moderated, with Scott Weinger, Andreas Deja, Duncan Majoribanks, Rick Farmiloe, and Mark Henn in attendance.
After lunch a panel of distinguished authors convened to talk about their various books. Prior to that, they had all been available for greeting and book signings:
Sam Gennaway, Urban Planner;
Jack Linquist, first President of Disneyland;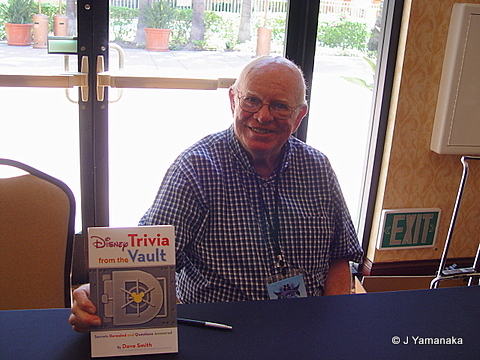 Dave Smith, former Chief Archivist;
…and Legendary Imagineer Bob Gurr. Also in attendance were Margaret Kerry, Tinker Bell, and Carolyn Carroll, widow to Eddie Carroll, voice of Jiminy Cricket.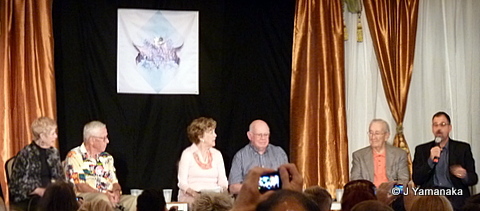 "Around the Campfire with Marty" was another great talk, featuring David Stollery–Marty of the Spin and Marty series. He told anecdotes about the filming of their Mickey Mouse Club series, his later career in design (his company is the only designer of life guard towers in the world!) and his ongoing friendship with Tim Considine (Spin.)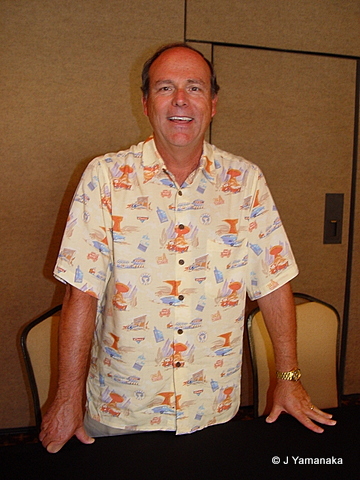 Rounding out the weekend of seminars was Kevin Rafferty, talking about the development of Cars Land from its inception as "Carland," some two years before the movie "Cars" came out.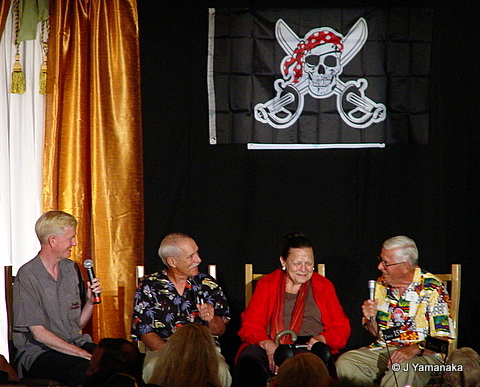 Their closing banquet this year was themed around a joyously rowdy Pirates of the Caribbean panel made up of Alice Davis, Roger Broggie Jr., and Bob Gurr.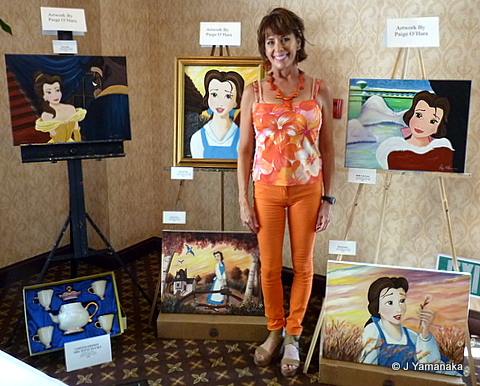 The next day was their traditional All Disneyana Show and Sale, where several rooms of people selling virtually anything Disney-related you might wish for happily plied their trade…famous and non-famous.
What makes the Disneyana Convention stand out is its relatively small size–there's no call for hours of queuing, and plenty of available seating for each presentation. The audience is small enough where most speakers are able to take the time to briefly greet anyone interested. While the price is higher than a few of the other conventions ($270 for two days of seminars, not including the special ticketed dining events,) it could easily be argued that the ability to attend relatively stress-free is worth the difference.
This year, DisneyanaMania 2013 is being held July 11 through 14 at the Crowne Plaza Resort in Anaheim. Registrations are still being taken at http://www.disneyanamania.org/ where you can also find a schedule of events and more information. Scheduled speakers for this year include Marty Sklar, Rolly Crump, and many more.