December 2013 Walt Disney World Bits and Bites
Feature Article
This article appeared in the November 26, 2013 Issue #740 of ALL EARS® (ISSN: 1533-0753)
Editor's Note: This story/information was accurate when it was published. Please be sure to confirm all current rates, information and other details before planning your trip.
= = = = = = = = = = = = = = = = =


STEP BACK IN TIME
= = = = = = = = = = = = = = = = =
by Keith Gluck
Ever wonder what Walt Disney World was like way back when? Each month, we rummage around in the archives for this featurette, which indulges in a bit of nostalgia, taking you back in history for a glimpse of Walt Disney World and The Walt Disney Company through the ages. This month, we take a look back at… Walt Disney himself!
Thursday, December 5, 2013, marks the 112th anniversary of the date of Walt Disney's birth. Even though his story has been told time and again, we wanted to take this occasion to share some of his amazing life with you.
When Walt Disney was young, a fortune-teller told him he would pass away in December, but specified he wouldn't make it to the age of 35. Walt was not a superstitious man, however the prediction still affected him deeply, and he lived his entire life racing against the clock in order to accomplish everything he wanted to do. The reality is, Walt could have lived to be 100 and still wouldn't have had enough time to see all of his visions realized. When the clock did eventually catch up with him, 10 days after his 65th birthday, he was working on one heck of a vision.
After the success of Disneyland, Walt was initially opposed to the idea of building a second one. His position on the matter began to change, however, once he realized he had a chance to do more than just build another theme park. In the late '30s, he loved the ability to plan every little detail during the creation of the Burbank studio. Disneyland was also meticulously planned, however Walt was always bothered by the fact that less quality-focused businessmen had surrounded his Magic Kingdom with a "second-rate Las Vegas." Additionally, he was concerned by what he considered to be a decline in the quality of American life. Friend and author Ray Bradbury once remarked, "Walt was troubled by the diminution of the neighborhood." Walt saw cars, shopping malls, and crime on their way in, and the cordial confines of the community on its way out.
The evolution of Walt's ever-curious mind, combined with his propensity for "plussing" and his decades of experience in planning and creating functioning environments, led to what many folks consider to be his greatest dream: the creation of a model city.
To read the rest of Keith's reflection on Walt Disney and the Florida Project, visit the Guest Blog here:
http://land.allears.net/blogs/guestblog/2013/11/happy_birthday_walt_disney.html
= = = = = = = = = = = = = = = = = = =

DIANE DISNEY MILLER
= = = = = = = = = = = = = = = = = = =
by
Jim Korkis
Who was Diane Disney Miller?
Most Disney fans would immediately reply that she was the daughter of Walt Disney.
Some might know that she married former President and CEO of the Disney Company, Ron Miller, back in 1953 when he was considering becoming a professional football player and they were both 20-year-old students attending USC. Others might associate her with being the driving force behind the Walt Disney Family Museum in San Francisco that opened in 2009.
Of course, she and her sister were the official inspiration for the creation of Disneyland, a place where a daddy and his two daughters could have fun together. It was Diane who, as a child, was so delighted at the adventures of Mary Poppins that her father became convinced to fight to make it a motion picture.
Then, people might struggle coming up with some information. She was the owner with her husband of the well-known Silverado Winery in Napa Valley that opened in 1980. She stepped forward after her mother's death to complete the Walt Disney Concert Hall in Los Angeles in 1997. She had a younger adopted sister, Sharon, who passed away from cancer. In recent years, she appeared at Disney events.
Diane Marie Disney Miller, the only biological daughter of Walt Disney, passed away at the age of 79 on Tuesday, November 19, after severe complications of a fall she had several weeks ago. She had seven children, 13 grandchildren and recently welcomed her first great-grandchild to the world.
I knew Diane. She wrote the foreword for my first book about Disney history and one of her personal stories appears in my newly released book, "Vault of Walt: Volume 2." We corresponded through email and I was a guest speaker at the Walt Disney Family Museum, where at lunch I shared chili with Diane and her husband.
She was a remarkable, strong-willed, self-effacing, supportive woman who sacrificed her comfortable private life to step out into the spotlight during the last decade or so to protect her father and his reputation.
Her unexpected passing is still unbelievable to me and so many others as I write these words. She was a physically fit woman with a razor-sharp mind filled with dreams for the future. We all thought she would be around forever.
Read the rest of Jim Korkis's tribute to Diane Disney Miller in the AllEars® Guest Blog here:
http://land.allears.net/blogs/guestblog/2013/11/who_was_diane_disney_miller.html
= = = = = = = = = = = = = = = = =


HIDDEN MICKEYS ALERT
= = = = = = = = = = = = = = = = =
Steve Barrett, author of the Hidden Mickeys books and webmaster of www.HiddenMickeyGuy.com, brings you a few Hidden Mickeys from Epcot's Future World. Be sure to check out these images, and Happy Hunting!
1. At Test Track, on the right wall along the Standby queue, look for an interactive screen with design criteria (efficiency, etc.) listed above a car. Touch the area along the top of the car and circles will appear. You can arrange these circles with your finger to form a classic Mickey.
http://allears.net/btp/images/hidden-mickey-417.jpg
2. Ask a Cast Member at the entrance to Soarin' if the interactive games are playing along the Standby entrance queue. If they aren't, the Cast Member can call to activate the games. As you walk along the entrance queue, you'll see five screens on the right wall that show changing artistic landscapes. These landscapes are not the interactive games; the games appear every few minutes on these same screens. Watch for the game with the snowy scene. A snowman appears at the left side of the screen, and his head is a side profile of Mickey Mouse. (Thanks to Jason Gall, Walt Prindle, Roni Thomas-Patterson, and The McCully Family.)
http://allears.net/btp/images/hidden-mickey-418.jpg
3. In the display area of The Seas with Nemo & Friends Pavilion, search the room upstairs directly above Turtle Talk with Crush. In the far left window (as you enter the room), classic Hidden Mickeys in bubbles are in the upper right corner of the second panel from the right side of the large window, in the lower row of panels. (Thanks to Rick Simard.)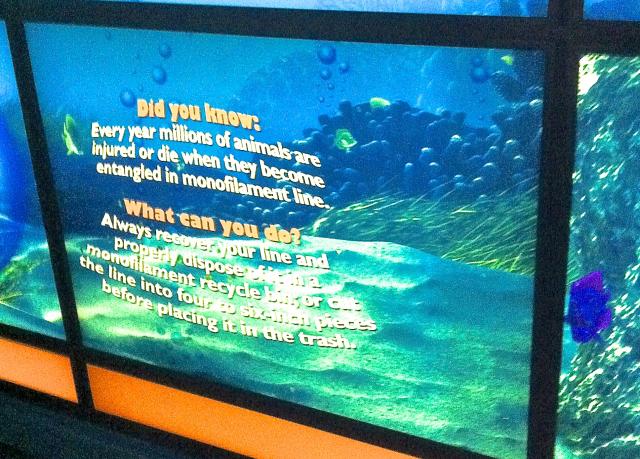 http://allears.net/btp/images/hidden-mickey-419.jpg
=-=-=-=-=-=-=-=-=-=-=-=-=-=-=-=
You can find a selection of past Hidden Mickey Alerts here:
http://allears.net/btp/hiddenm2.htm
And check out our Searching Disney with Steve blog:
http://land.allears.net/blogs/stevebarrett/
= = = = = = = = = = = = = = = = = =

RATE & REVIEW SPOTLIGHT
= = = = = = = = = = = = = = = = = =
Compiled by AllEars® Team Member Cathy Bock
In this monthly featurette, we take a look at recent comments made in the AllEars.Net Rate & Review section about a particular restaurant, resort, event, etc. This month, we examine what AllEars® readers are saying about breakfast at Via Napoli, which is located in the Italy pavilion at Epcot.
Via Napoli is a table service restaurant serving lunch and dinner. AllEars® reviewers give it an average rating of 7.9 and it is recommended by 85% of reviewers.
From recent reviews:
Food (general): "Everything was delicious"; "food was cold"; "food was very good"; "Food was outstanding"; "it is expensive, but if you get a metro mezzo for your whole table, it's really not too bad"; "portions were very large".
Entrees: "pizzas are amazing as well as the family salad"; "One of the individual pizzas wasn't even sliced"; "Paccheri dish with Pancetta and Chicken…portion was a bit small…but otherwise it was very good"; "pizza was DELICIOUS!"; "husband ordered a dish similar to lasagna… delicious… but it was the size of an appetizer."; "one of the best pizzas we have ever had"; "ugly dessert was fantastic"; "gelato was out of this world good"; "pizza was fantastic".
Service: "lovely sever who was friendly and helpful"; "wait staff that we had both times were very friendly"; "waiter was unfriendly"; "dirty salad and bread dishes were never cleared from the table"; "felt very rushed"; "server was attentive"; "had two issues here that were handled very well".
Atmosphere: "reservation time was at the opening, so it was a bit crowded and crazy at check-in"; "Incredibly loud"; "Lovely place to dine".
Overall: "nice place to relax and enjoy a leisurely lunch"; "were very disappointed"; "would go back, but I'll definitely give it some time before I return"; "will go back again"; "our new must-do restaurant"; "very expensive for lunch".
Menu: http://allears.net/menu/menu_vianap.htm
If you have recently eaten at Via Napoli, we'd love to have your review!
http://land.allears.net/reviewpost/showproduct.php?product=582&title=via-napoli-ristorante-e-pizzeria&cat=34
= = = = = = = = = = = = = = = = =


MONTHLY REMIND-EARS
= = = = = = = = = = = = = = = = =
EVENTS
Read about all the December Holiday Happenings at Walt Disney World HERE.
Magic Kingdom
Mickey's Very Merry Christmas Party runs through December 20. December party dates are: December 1, 3, 5, 6, 8, 10, 12, 13, 15, 17, 19, 20. See "NEWS BITES" below for more info.
Filming for this year's Disney Parks Christmas Parade to be broadcast on Christmas morning on ABC-TV is scheduled to take place December 6 and 7 in the Magic Kingdom.
EDITOR'S NOTE: You can read about what to expect at these tapings in Kristin Ford's blog from last year:
http://land.allears.net/blogs/kristin-ford/2012/11/taping_of_orlando_segments_of.html
Epcot
Holidays Around the World in Epcot from November 29 – December 30.
Candlelight Processional, a presentation of the Christmas story featuring readings by a celebrity narrator with music by a choir and 50-piece orchestra, will be performed three times nightly (5, 6:45, and 8:15 p.m.) November 29 – December 30, 2013. Following is the list of narrators, subject to change:
November 29 – December 1 – Gary Sinise
December 2-3 – Neil Patrick Harris
December 4-5 – Ashley Judd
December 6-7 – Whoopi Goldberg
December 8-10 – Sigourney Weaver
December 11-13 – Dennis Haysbert
December 14-16 – James Denton
December 17-19 – Edward James Olmos
December 20-22 – Trace Adkins
December 23-25 – Steven Curtis Chapman
December 26-28 – Blair Underwood
December 29-30 – Amy Grant
Disney's Hollywood Studios
Osborne Spectacle of Dancing Lights at Disney's Hollywood Studios runs nightly through January 2014.
The Comedy Warehouse Holiday Special, an interactive improvisational show, will once again be performed this holiday season in Disney's Hollywood Studios at the Premiere Theater on Streets of America. The 20-minute shows will be staged several times each day from December 21, 2013 through January 5, 2014.
Animal Kingdom
ESPN Wide World of Sports
The eighth edition of the Old Spice Classic at Walt Disney World Resort will conclude at HP Field House at the ESPN Wide World of Sports Complex on December 1 at 7:30 p.m. It will air on ESPN2. Tickets are available through Ticketmaster (1-800-745-3000 and ticketmaster.com) and at the ESPN Wide World of Sports box office. For more information, visit oldspiceclassic.com.
New Year's Eve and Day
A number of Walt Disney World restaurants have announced special New Year's Eve and Day dining events:
— At Epcot World Showcase, Biergarten Restaurant in Germany is offering both lunch and dinner celebrations; La Hacienda de San Angel in Mexico is offering a New Year's Eve dinner; Le Cellier Steakhouse in Canada has three seatings. The World ShowPlace pavilion also will host a party. (It was previously announced that Monsieur Paul in the France pavilion will feature a special lunch and dinner menu. )
— In the Magic Kingdom, Tomorrowland Terrace will feature a New Year's Eve fireworks dinner and dessert party.
— In the resorts, special dining for ringing in the New Year is planned at Flying Fish Cafe at the BoardWalk; Citricos, Victoria & Albert's and Narcoossee's, at Disney's Grand Floridian Resort & Spa; California Grill and Chef Mickey's (New Year's Day brunch) at the Contemporary Resort; Boma – Flavors of Africa (New Year's Day breakfast) at Animal Kingdom Lodge, and Whispering Canyon Cafe at the Wilderness Lodge (lunch and dinner). For more information and reservations, call 407-WDW-DINE.
-=-=-=-=-=-=-=-=-=-
Don't forget to check our Events page for current updates: http://allears.net/pl/events.htm
-=-=-=-=-=-=-=-=-=-=-=-=-=-=-=-=-=-=-
REHABS AND CLOSINGS
Magic Kingdom
Epcot
Spice Road Table, a new waterfront eatery, will be open by year-end at the Morocco Pavilion in Epcot's World Showcase. The new eatery will offer a variety of Moroccan small plates, such as zesty harissa chicken drumettes and garlicky jumbo shrimp in a spicy chile pepper sauce, as well as specialty drinks, with a scenic view of the World Showcase lagoon. Spice Road Table will feature 120 outdoor terrace seats, while the inside will seat 60.
http://land.allears.net/blogs/dnews/2013/11/spice_road_table_coming_to_mor.html
All-Star Sports Resort
The End Zone Food Court at Disney's All-Star Sports Resort is closed for refurbishment until December 20, 2013. During this time, made-to-order food is not available. Grab-and-go food items (cold sandwiches, cereal, etc.) are available in a temporary location — the Game Point Arcade. (Arcade games are not available during this refurbishment.) Motor coach transportation to the other All-Star Resorts is available throughout the day during this period, and two motor coaches run during mealtimes. Board motor coaches from the porte-cochere outside the All-Star Sports lobby. Coaches travel to the porte-cocheres at both All-Star Music and All-Star Movies. This transportation is also available if you'd like to enjoy the Note'able Games and Reel Fun arcades at the other All-Star resorts.
Downtown Disney
Walt Disney World Resort announced the multi-year transformation of Downtown Disney into Disney Springs, which will treat guests to more shopping, dining and entertainment amid open-air promenades, springs and waterfront charm. Disney Springs will feature an eclectic and contemporary mix from Disney and other noteworthy brands, from boutique shops to unique flagship anchor stores. Disney Springs will double the number of shops, restaurants and other venues for guests to explore, resulting in more than 150 establishments. Drawing inspiration from Florida's waterfront towns and natural beauty, Disney Springs will include four outdoor neighborhoods interconnected by a flowing spring and vibrant lakefront. Read more about Disney Springs here:
http://allears.net/btp/disney-springs.htm
As part of the Disney Springs expansion, Downtown Disney parking lots H-K (near West Side locations such as AMC Theatres and House of Blues) closed July 22 to make room for a parking garage expected to open in late 2014. To compensate for the closed areas, "overflow" parking areas have been designated and will be open most Fridays, Saturdays and Sundays, as well as holidays, special events and other busy days throughout the next few years of the expansion project. Overflow lots include those at Team Disney, Casting and SunTrust. Signage along Buena Vista Drive will direct guests to parking areas. Shuttles will operate from 5 p.m. to 3 a.m. on days that overflow parking is open to transport guests between Team Disney and Downtown Disney West Side near Cirque du Soleil. If you have reservations at a Downtown Disney location, be sure to allow ample time for parking under these new conditions.
Valet parking is now available at Downtown Disney, accessible from 4 p.m. to 2 a.m. daily via Entrance 4 at Downtown Disney West Side. The cost is $15 per vehicle and gratuity is accepted. The Tables in Wonderland benefit of free parking will be available if you present your Downtown Disney dining receipt and the TiW card. When you're ready to pick up your car, check in at the valet booth or text the number you'll be given when you park. Parking in the regular lots will continue to be complimentary. The service is scheduled to run through the holiday season, until January 1, 2014.
Osprey Ridge golf course, its pro shop and the Sand Trap restaurant are now closed. When Osprey Ridge reopens in 2014, it will be under Four Seasons ownership. To date, there is no indication whether play will be limited to Four Seasons Orlando guests and Golden Oak residents, or if Walt Disney World guests and/or the general public will have access. This closure leaves Walt Disney World with three 18-hole courses, Palm, Magnolia and Lake Buena Vista, as well as the Oak Trail 9-hole course. (Thanks to wdwgolf.com for the update.)
The reopening of the Palm golf course has been delayed until December 15 as a result of the heavy rains over the past few months. Thanks to Marc Schwartz at wdwgolf.com for the tip!
http://www.wdwgolf.com/2013/10/21/palm-golf-course-reopening-delayed-december-15-2013/
Typhoon Lagoon will be closed through December 22 for its annual refurbishment.
Blizzard Beach will close December 22 for its annual refurbishment.
-=-=-=-=-=-=-=-=-=-
A complete list of rehabs can be found here: http://allears.net/tp/rehabs.htm
= = = = = = = = = = = = = = = = =


MAGICAL MOMENTS
= = = = = = = = = = = = = = = = =
Wendy Barbieri: My 6-year-old daughter has a favorite toy bunny named Lola who accompanies us on all of our vacations. While preparing for a trip, my daughter was unable to find Lola. During the first three days, she would stop at every fountain and during the fireworks to make a wish for Lola to return. Turns out Lola had been left behind at Grandma's house so she packed her up and sent her to our hotel. The package was delivered to our room the same day we were to go to Cinderella Castle for lunch so I put Lola in my bag and off we went. I explained the situation to the Cast Member at the reception desk. Once we went in to meet Cinderella, she said "Is your name Soleil? Fairy Godmother told me that you have lost your friend Lola." My daughter sadly said, "Yes, but I have been wishing very hard to find her again." Then Cinderella said "Well, I think Fairy Godmother found your friend. Is this Lola?" and she turned to present my daughter with the little stuffed bunny. Her face lit up like I have never seen before and she jumped up and gave Cinderella a great big hug. I had tears in my eyes and so did the handler and the photographer. It was a truly magical moment that my daughter still talks about. I can not thank all the Cast Members involved enough for giving us this very special memory.

Tina Robichaud: My husband and I take our daughter, Calli, to Disney as often as we can. She is 20 and is in a wheelchair with several health issues. We had a Cinderella dress made for her from a local seamstress with Velcro up the back so it's easy to put on top of her clothes. We went to 1900 Park Fare for dinner and Drizella fell in love with our daughter. When Drizella came and talked with her, she interacted with her so much. When they announced that Cinderella and Prince Charming were going to have the first dance in the grand ballroom, Drizella came running across the restaurant hollering, "Calli, could I please have this dance?" She took Calli's hands and was dancing with her while she was in her wheelchair and she was just smiling. I looked at my husband and we both had tears running down our cheeks. That was the best moment on the entire trip.
-=-=-=-=-=-=-=-=-=-=-=-=-=-=-=-=-=-=-=-=-
We just bet you have a story to tell about an unforgettable moment during your Disney vacation! Please send your favorite memory for inclusion in a future AllEars® to: allearsnet@yahoo.com
This month we also have a collection of magical "Character Fun" moments captured in photographs. See them in our photo feature, "Wandering the World":
http://allears.net/tp/wander/wander.htm
Thank you all for sharing!
-o-o-o-o-o-o-o-o-o-o-o-
Editor's Note: This story/information was accurate when it was published. Please be sure to confirm all current rates, information and other details before planning your trip.