December 2012 Walt Disney World Bits and Bites
Feature Article
This article appeared in the November 27, 2012 Issue #688 of ALL EARS® (ISSN: 1533-0753)
Editor's Note: This story/information was accurate when it was published. Please be sure to confirm all current rates, information and other details before planning your trip.
= = = = = = = = = = = = = = = = =


STEP BACK IN TIME
= = = = = = = = = = = = = = = = =
by Deb Wills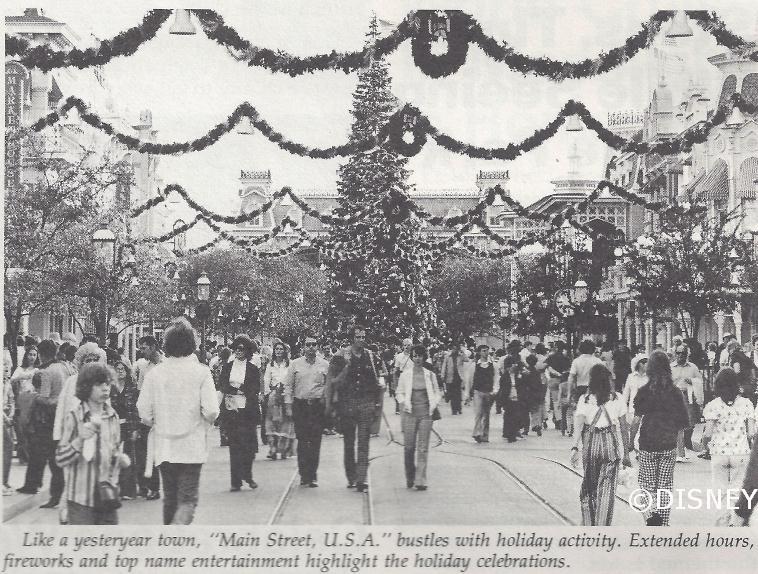 Each month, we rummage around in our archives for this featurette, which indulges in a bit of nostalgia, taking you back in history for a glimpse of Walt Disney World and The Walt Disney Company through the ages. This month, we take a look at a much smaller Walt Disney World during the 1976 holiday season, courtesy of "The World News", December 1976 issue:
"Tall trees, singers, shows, sparkle in Magic Kingdom: A gigantic Christmas tree sparkling with more than 6,000 ornaments and lights is on Main Street USA this holiday season. The massive white fir towers 65 feet above Town Square. It is the centerpiece of an old-fashioned holiday celebration that will include extended operating hours, themed parades, nighttime fireworks shows and exciting top-name entertainment.
Fantasy on Parade will march down Main Street as part of the Christmas Celebration. The parade features Disney characters, toy soldiers from Babes in Toyland and Santa Claus himself. The annual Candlelight Processional ceremony will inaugurate the holiday festivities at WDW at 7 p.m. on December 18 and 19. More than 1,000 candle-carrying carolers will proceed down a darkened Main Street USA to Town Square for an hour of Christmas music beneath the tree. Special holiday entertainment will be provided by the top recording group Starbuck ("Moonlight Feels Right"). They will perform on the Tomorrowland Terrace Stage. A festive musical, Holiday Fantasy, features the Disney characters and will be in the Castle Forecourt December 20 – January 1. The Lake Buena Vista Shopping Village has several holiday activities. A 45-foot Christmas tree has 2,500 lights and 2,500 ornaments. A live Nativity Tableau, called The Glory and Pageantry of Christmas, is performed nightly from December 5 to Christmas Eve. The non-denominational holiday pageant is performed without charge in the center of the Village under the Captain's tower. The living drama is interspersed with choral music and is styled after an elaborate creche, or crib scene, built for King Charles III of Naples in the 18th century. Twenty-nine persons dressed in authentic reproductions of 18th century costumes participate. In another area of the village visit Bob Cratchit's Magical Christmas Shop."
Do you recall the holidays in the early days of Walt Disney World? Please share your memories, and a photo or two if you have them, with us at allearsnet@yahoo.com, and we'll feature them in January's Bits and Bites issue of AllEars®!
= = = = = = = = = = = = = = = = =

BY THE NUMBERS
= = = = = = = = = = = = = = = = =
Every holiday season, Disney shares dazzling numbers relating to how it decorates the Walt Disney World resorts and theme parks. Here are just a few of the impressive facts and figures — note how they compare to the 1976 holiday season outlined above!
There are 1,300 decorated trees scattered throughout WDW property.
A wreath 25 feet in diameter adorns the Cirque du Soleil building at Downtown Disney West Side.
There are 10 miles of twinkling rope lights in the Osborne Family Spectacle of Dancing Lights at Disney's Hollywood Studios.
There are 150 semi-trailer truckloads of decorations for 24 resorts, 4 theme parks, Downtown Disney and other locations.
There are 15 miles of garland strung and 1,314 wreaths hung throughout the Vacation Kingdom.
Walt Disney World Resort has 8.5 million lights strung throughout.
The lighting used for the holiday decor is 98 percent LED; 2 percent is compact fluorescent.
The 70-foot-tall tree in Disney's Contemporary Resort entrance lobby features nearly 35,800 white LED lights.
The 16-foot-tall gingerbread house at Disney's Grand Floridian Resort & Spa is baked with 1,050 pounds of honey and involves more than 160 hours of decorating.
The Disney Fantasy cruise ship has 931 feet of garland, 66 sprays, 27 wreaths, 38 trees ranging from 2 feet tall to 20 feet tall, and more than 17,000 individual LED lights, 11,000 of which adorn the 20-foot lobby tree.
= = = = = = = = = = = = = = = = =


HIDDEN MICKEYS ALERT
= = = = = = = = = = = = = = = = =
Steven Barrett, author of the Hidden Mickeys books and webmaster of www.HiddenMickeyGuy.com, encourages you to have fun searching out the following Hidden Images at Disney's Hollywood Studios at Walt Disney World.
1. Stay alert in the queue for Rock 'n' Roller Coaster. On the last wall before you enter the lower level of the pre-show video room, a poster labeled "Cosmic Car Show" has a tiny classic Mickey on the bottom right under the front tire of the car. The Mickey image is at the end of the signature of "J. Mouse." (Thanks to Brandi Hall, Stan Carder, Todd Miller, Allison, Colin-Kevin-Jodi-Connor-Nana-Pops, and Sandra Valgardson.)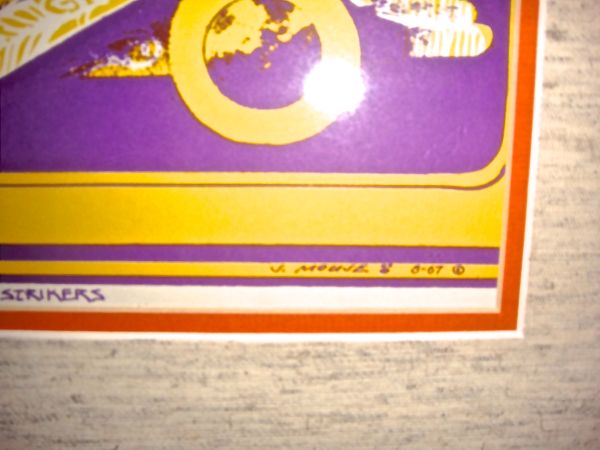 http://allears.net/btp/images/hidden-mickey-381.jpg
2. In the prop storage area of The Studio Backlot Tour, look to your left inside the first half of the storage bins along the second aisle for a cactus classic Hidden Mickey. (Thanks to Lauren Robinson and Ron Moorhouse.)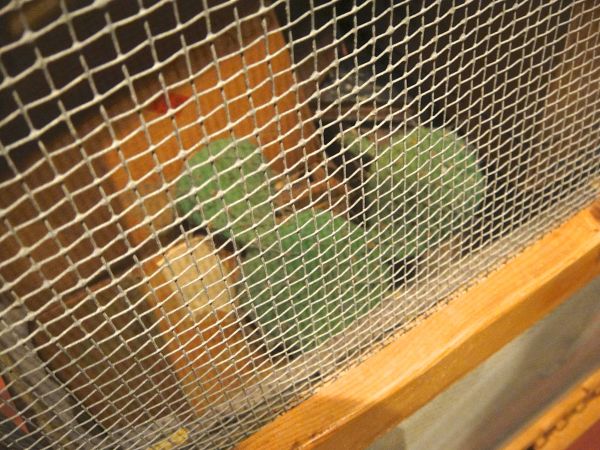 http://allears.net/btp/images/hidden-mickey-382.jpg
3. While you're in the second aisle of the prop storage area of The Studio Backlot Tour, study the second half of the storage bins on your left for a small painting of Sleeping Beauty (Princess Aurora) and Prince Phillip. (Thanks to Stephen Lovelette.)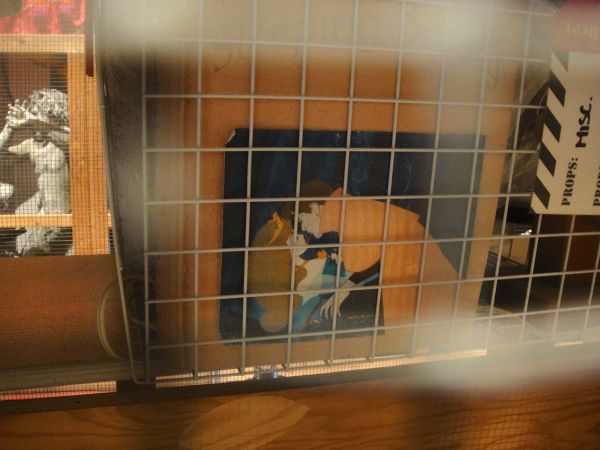 http://allears.net/btp/images/hidden-mickey-383.jpg
You can find a selection of past Hidden Mickeys Alerts here:
http://allears.net/btp/hiddenm2.htm
And check out our Searching Disney with Steve blog:
http://land.allears.net/blogs/stevebarrett/
= = = = = = = = = = = = = = = = = =

RATE & REVIEW ROUND-UP
= = = = = = = = = = = = = = = = = =
compiled by Debra Martin Koma
This time of year, we receive lots of mail from our readers asking our opinions on the various holiday festivities around Walt Disney World: Is Mickey's Very Merry Christmas Party worth the expense? What do you think of the Candlelight Processional? Should we bother taking the time to see the Osborne Lights? Instead of taking our word for how special this time of year is at the theme parks, we thought we'd dip into our Rate and Review section and let you see what other AllEars.Net readers have had to say about these seasonal events:
Mickey's Very Merry Christmas Party: Recommended by 90% of reviewers; overall rating 7.6 (out of 10): "We found it to be well worth the money and a fantastic time! The fireworks were amazing and my daughters absolutely LOVED the parade… I would definitely attend the party again in the future and highly recommend it to other Disney/Christmas fans!" "Disney World during the holidays is awesome! … the Magic Kingdom looks awesome decorated for Christmas at night, the parade is fantastic and if you go on a weeknight, you can hop on a lot of rides with short lines." "Overall, I would recommend going to the Party if you have never been just so you can say you have experienced it, but I will more than likely not spend the extra money again." "VERY disappointed… Too many restaurants closed meant VERY long lines. In two hours, never saw a single character, got on a ride, anything… The single biggest waste of money I have ever had at Disney in 14+ trips over 40 years (11 trips in last 10 years). Sorry to say."
Candlelight Processional: Recommended by 100% of reviewers; overall rating 9.6 (out of 10): "This show did not disappoint! The choirs were great and the Voices of Liberty and orchestra were, too. My advice is to make your reservations EARLY, get in line EARLY, and enjoy the show." "The show was fantastic. I'm sure it would be even more effective while watching the whole thing in the dark (it was sunny for the first half of ours), but I couldn't justify paying out of pocket for the more expensive dinner." "This was wonderful. Went on Christmas Day after going to Germany for dinner. Had the package and I was surprised they included special viewing of IllumiNations at the Showcase Plaza… This is a must-do at Christmastime." "The music was inspirational, the narration moving and the sign language interpreter a performing artist mesmerizing to watch… The weather was the only negative of a really magical experience." "Voices of Liberty were great, as usual… Orchestra was amazing. Nice mix of songs and enjoyed the spectator participation on Silent Night. Overall a very moving experience. Highly recommend, regardless of the narrator."
Osborne Family Spectacle of Dancing Lights: Recommended by 100% of reviewers; overall rating 9.6 (out of 10): "We'd seen it online, but it did not prepare us for just how magical it would be. The lights, music and atmosphere combined were just breath-taking." "It is a must-see if you are in the Disney area during the holiday time. If you have little kids they will love it. The only problem we have run into is the big crowds… Just plan on taking your time and having fun." "The amazing light show is beyond words. No one can describe it and do it justice. The beauty of it, the atmosphere… It is truly awe-inspiring." "Awesome display of lights! Awesome music and awesome that it snowed! Did I say awesome? Yes, very awesome!" "This is a must-do! I have never seen so many lights! It is mind-blowing how they put it all together."
Read more opinions about the holidays at Walt Disney World — or share your own experiences — in our Rate and Review section here:
http://land.allears.net/reviewpost/showcat.php?cat=72
= = = = = = = = = = = = = = = = = =


MONTHLY REMIND-EARS
= = = = = = = = = = = = = = = = =
EVENTS
Mickey's Very Merry Christmas Party for this month: December 2, 4, 6, 7, 9, 11, 13, 14, 16, 18, 20, 21. Call 407-WDISNEY (407-934-7639) to purchase tickets.
Holidays Around the World in Epcot through December 30, 2012.
Candlelight Processional – The annual retelling of the story of Christmas that features a mass choir and a full orchestra will run through December 30, at 5, 6:45 and 8:15 p.m. December narrators are (subject to change):
— November 30 – December 1: Whoopi Goldberg
— December 2 – 4: Andy Garcia
— December 5 – 7: Blair Underwood
— December 8 – 9: James Denton
— December 10 – 13: Jodi Benson
— December 14 – 16: Lea Salonga
— December 17- 19: Alfre Woodard
— December 20 – 22: Trace Adkins
— December 23 – 25: Gary Sinise
— December 26 – 28: Amy Grant
— December 29 – 30: Marlee Matlin / Jack Jason
Candlelight Processional Lunch and Dinner packages, which include a meal, reserved seating at the Candlelight Processional show and pre-arranged fireworks viewing, went on sale June 26, 2012.
The Osborne Family Spectacle of Dancing Lights: The Osborne Family Spectacle of Dancing Lights runs through January 6, 2013, at Disney's Hollywood Studios. New this year, Santa Goofy will make nightly appearances on the Streets of America in Goofy's Winter Wonderland, a special area set up in Tri-City Square. Also new is the addition of an eighth song for the dancing lights, a special arrangement of the classic "Winter Wonderland."
Mickey's Jingle Jungle Parade runs through January 2, 2013.
Downtown Disney
Disney's Pin Traders will host Mike Sullivan, designer of the Tomorrowland Attraction Poster Pin featuring Goofy, on December 14. Disney Design Group artists behind the creation of select Walt Disney World pins. The artist will be meeting with fans and signing pins from 5 to 7 p.m.
The ESPN Wide World of Sports Complex will host the 52nd Pop Warner Super Bowl and the Pop Warner Cheer and Dance Championships December 1-8. Seventy-two football teams compete in the Pop Warner Football Championships in four different age and weight ranges (Jr. Pee Wee, Pee Wee, Jr. Midget, and Midget). This year's Cheer & Dance Championships will feature more than 300 cheer/dance squads competing in four different age ranges (Jr. Pee Wee, Pee Wee, Jr. Midget, and Midget). For more information on Pop Warner events, visit www.popwarner.com.
BoardWalk
The Flying Fish Cafe at Disney's BoardWalk will hold another Winery Series Event, "Kicking Off the 2012 Holiday Season with Style and Elegance," featuring the champagnes of Maison Veuve Clicquot, which will be paired with Chef Tim Keating's French-inspired menu, on Friday, December 14, 2012. Special guest for the evening will be Julie Andersson of Moet Hennessy-North America Wines. Reception is at 6 p.m., dinner starts at 6:15. Price is $185 per person (includes of gratuity) plus tax. Seating is limited to just 40 guests for this event; call 407-939-5102 to reserve space.
Walt Disney World Swan and Dolphin Hotel is offering a variety of holiday activities throughout December:
— Santa and Mrs. Claus Meet and Greets
— Life-size chocolate Santa that weighs in at approximately 1,200 pounds
— Bedtime tuck-ins on Christmas Eve by Santa's elves
— Holiday entertainment in the hotel common areas
— Magic Keys for Santa
— Tree-lighting ceremony in the Dolphin lobby on certain nights hosted by Mrs. Claus
— Dessert decorating and holiday movies
For more details about all the holiday happenings at the Walt Disney World Swan and Dolphin Hotel or to make room reservations, visit www.santasfavoriteresort.com or call 1-800-227-1500. Overnight rates start at $159 per night.
http://land.allears.net/blogs/dnews/2012/11/celebrate_the_holidays_with_sa.html
Walt Disney World New Year's Eve festivities for this December 31:
At Epcot, DJs will be stationed at select pavilions throughout the evening. "IllumiNations: Reflections of Earth" will salute the new year at 7 p.m. and 11:42 p.m. A buffet dining experience inspired by Disney's classic animated films Fantasia and Fantasia 2000 will take place at World ShowPlace, with reservations available from 4:30 p.m. – 10:30 p.m. Priced at $68.67 for adults and $44.37 for children. Park admission is required.
At Disney's Hollywood Studios, the Mulch, Sweat, and Shears New Year's Eve Spectacular will take place on a specially built stage in front of the Sorcerer Hat icon. The four concert sets will feature pyrotechnics and special effects and lead up to ringing in the New Year with Mulch, Sweat, and Shears playing live accompaniment to a full-scale fireworks spectacular.
At DisneyQuest, located at Downtown Disney, there will be a family-friendly cyber celebration from 8 p.m. -1 a.m. including a DJ Dance Party, character meet and greets, plus unlimited access to games and DisneyQuest attractions. There will be a confetti drop and festive party favors as the clock strikes midnight. Partygoers also will get a coupon for a quick service entree, side and drink. Tickets go on sale soon at 407-934-7639.
At Cirque du Soleil, located at Downtown Disney, all guests attending the December 31 performances will receive a limited-edition Walt Disney World/Cirque trading pin. Shows are at 6 and 9 p.m. For pricing contact 407-WDW-SEAT .
Registered guests at select Disney resort hotels will be treated to music and entertainment. At Narcoossee's restaurant (Disney's Grand Floridian Resort & Spa), for instance, there will be a four-course dining experience for $161.85 for adults and $77.19 for children, plus DJ, balloon artist and special fireworks viewing.
Atlantic Dance Hall at Disney's Boardwalk Resort offers a special-ticket New Year's Eve party from 8 p.m.-2 a.m. with a video DJ and limited viewing of Epcot's fireworks.
For specific information about other holiday dining offerings at Disney resort hotels on December 31, call 407-WDW-DINE.
-=-=-=-=-=-=-=-=-=-
Don't forget to check our Events page for current updates: http://allears.net/pl/events.htm
-=-=-=-=-=-=-=-=-=-=-=-=-=-=-=-=-=-=-
REHABS AND CLOSINGS
The ongoing Fantasyland expansion project continues as areas of Fantasyland open in phases throughout this year and next. The next major phase opening will be December 6, 2012. Attractions officially opening at that time will be: Under the Sea ~ Journey of The Little Mermaid, Be Our Guest Restaurant, Enchanted Tales with Belle, Ariel's Grotto, Gaston's Tavern, Bonjour! Village Gifts. As previously planned, the New Fantasyland expansion will continue with the opening of Princess Fairytale Hall in 2013 and the debut of a new Disney "mountain" in the form of the Seven Dwarfs Mine Train in 2014.
Test Track in Epcot's Future World is set to reopen as Test Track Presented by Chevrolet on December 6, 2012. The re-imagined attraction will transform into the "Chevrolet Design Center at Epcot" with interactive design and styling workstations at which you will be able to create custom concept vehicles. Also included will be a "SimCar" ride vehicle experience where you can put your design through its paces on the Test Track circuit. The post-show area will feature the latest Chevrolet vehicles in an all-new, state-of-the-art showroom, as well as lots of special effects.
http://allears.net/tp/ep/e_tt.htm
The Character Spot located in Epcot's Future World closed on October 21 for refurbishment. It is scheduled to reopen February 2013. A temporary location, where you'll be able to see Mickey, Minnie and Pluto, is available near the Fountain View Ice Cream shop. Also, Goofy is now appearing at Epcot's main entrance, near Spaceship Earth.
The Pirates of the Caribbean: The Legend of Jack Sparrow walkthrough attraction at Disney's Hollywood Studios is now in "soft open" (preview) mode. Warning notices posted outside the attraction suggest that its darkness and sudden loud noises may be frightening for some, and state that children under 7 must be accompanied by someone 14 or older. The new experience will take place in Soundstage 4 near Pixar Place, and will "immerse Walt Disney World Guests in all the action and adventure of the Pirates of the Caribbean film series." In the attraction, guests will journey deep into an eerie lost grotto, where a mysterious pirate skull puts them to the test to see if they have what it takes to set sail with the legendary Captain Jack Sparrow. Along the way, they must face all the perils of a pirate's life as their favorite moments from the films come to life before their eyes. The attraction will officially open on December 6, 2012.
http://allears.net/tp/mgm/legend-of-jack-sparrow.htm
EDITOR'S NOTE: Don't miss Kristin Ford's "A Mom and the Magic" blog this Thursday for her take on this new attraction.
Hurricane Hanna's is closed through December 14, 2012. Guests will find some "grab and go" items set up in other areas of the resort.
Grand Floridian Resort — The fully remodeled spa at the Grand Floridian Resort and Spa is set to reopen December 17. Imagineers blended Grand Floridian turn-of-the-century elegance with modern touches, plus a dash of Disney whimsy. The centerpiece of the spa's lobby is an original mural reflecting old Florida landscape and nature. Now known as Senses , the spa is owned and operated by Disney.
http://land.allears.net/blogs/dnews/2012/11/senses_spa_grand_floridian_ope.html
A number of other refurbishments are taking place at the Grand Floridian Resort and Spa between now and the end of the year. The current refurbishment schedule is as follows:
Gasparilla Grill and Games: Closed September 13 – December 16. Gasparilla Grill and Games will be renovated to include additional seating. During this time, an extended menu is available at the Beach Pool Bar and a selection of pre-packaged food is available at Mizner's Lounge.
The Mouseketeer Club is closed during the refurbishment at Gasparilla Grill and Games.
The Courtyard pool and Courtyard Kiddie Pool are temporarily closed and due to reopen late December 2012. During this time, a new zero-entry slope is being added as well as a new splash area for kids. The Beach Pool and Slide are open.
Ivy Trellis Salon is closed through December 3, 2012.
The amenities at the Polynesian (including the pool and Never Land Club) are open to Grand Floridian guests during this time.
Typhoon Lagoon is closed for its annual refurbishment through January 5, 2013.
=-=-=-=-=-=-=-=-=-=-
A complete list of rehabs can be found here: http://allears.net/tp/rehabs.htm
= = = = = = = = = = = = = = = = =


MAGICAL MOMENTS
= = = = = = = = = = = = = = = = =
Linda A. Graffagnini: I recently returned from a 10-night stay at Disney's Pop Century Resort with my almost 5-year-old grandson. We attended Mickey's Not So Scary Halloween Party, and my grandson was in costume as Batman and I as Batwoman. As we were walking in front of the Winnie-the-Pooh ride, a cast member in costume came running to my grandson and advised him very excitedly that Winnie-the-Pooh had been looking all over for Batman, wanted Batman's autograph and sent him to get it. Needless to say, my grandson was so excited. We followed the cast member to the gift shop where he produced an autograph book, and my grandson proceeded to sign it, although we could not make out what he signed! Seeing my grandson experience this Disney magic is the reason we return every year! I will never forget the look on my grandson's face. Priceless!
Karen Simonds: We had a long day in the parks, then headed to Downtown Disney for dinner. It was summer and very hot. My daughter Amanda was tired and I agreed to take her back "home" for the night. My husband stayed back with my other daughter and would follow shortly. We headed by boat to Old Key West. We were the only ones on the boat! The captain asked my daughter her name and if she liked pirates. (Amanda was adorned with pirate gear — bandanna, eye patch and sword.) As we docked, the captain asked Amanda if she wanted to drive the ship. Safely docked, Amanda "drove" the boat and we took pictures. She was thrilled. We walked to our bus stop, and the bus driver stopped and announced that the bus was being taken over by pirates. He would not let us in the front door, but moved to the handicapped entrance and put out the ramp and told us to "walk the plank". Timing was great, because that was the bus my husband and other daughter were on. Sharing the magic was made by two wonderful transportation providers.
Sandi Lamborne: We just returned from an awesome Disney vacation with our family. My granddaughter is a big Cake Boss fan and as luck would have it, the week her family came down was the week Buddy Valastro (star of the TV show, Cake Boss) was there for the Food and Wine Festival. I booked one of his demonstrations for all of us and even got a discount using my DVC membership. I told my granddaughter to bring the cookbook she had and maybe we could get it autographed. When we entered the Festival Welcome Center for the demonstration, there was the Cake Boss signing books. Her family got in line, but it was very long. I wanted us to get seats together and I figured they would never make it to the front of the line by demonstration time, but they wanted to wait anyway. My husband and I got in line to wait for seats. They came over as people were being seated and said the line was cut right in front of them. We figured we'd wait in line again after the demo, but a cast member came up to my granddaughter and apologized for stopping the line. He asked her name and said he would try to get Buddy to sign her book. He came back a few minutes later and said Buddy couldn't sign it, but after the demonstration we could all go backstage to meet Buddy and he would sign her book. She was just soooo excited! As soon as the demonstration was over the cast member came and got all seven of us. He rushed us backstage where we talked to Buddy, who signed her book, and took a few photos. It was awesome. I was glad they didn't listen to me about not getting in line.
-=-=-=-=-=-=-=-=-=-=-=-=-=-=-=-=-=-=-=-=-
We just bet you have a story to tell about an unforgettable moment during your Disney vacation! Please send your favorite memory for inclusion in a future AllEars® to: allearsnet@yahoo.com
We welcome any Magical Moments photos you might want to send in for our Wandering the World featurette, as well!
Thank you all for sharing!
-o-o-o-o-o-o-o-o-o-o-o-
Editor's Note: This story/information was accurate when it was published. Please be sure to confirm all current rates, information and other details before planning your trip.