August 2014 Walt Disney World Bits and Bites
Feature Article
This article appeared in the July 29, 2014 Issue #775 of ALL EARS® (ISSN: 1533-0753)
Editor's Note: This story/information was accurate when it was published. Please be sure to confirm all current rates, information and other details before planning your trip.
= = = = = = = = = = = = = = = = =


STEP BACK IN TIME
= = = = = = = = = = = = = = = = =
by Deb Wills
AllEars.Net Editor-in-Chief
Each month, we rummage around in our archives for this featurette, which indulges in a bit of nostalgia, taking you back in history for a glimpse of Walt Disney World and The Walt Disney Company through the ages. This month, we visit the summer of 2000, the time of the Millennium Celebration at Walt Disney World! Enjoy our look back at the Tapestry of Nations Parade, Pin Trading, Cranium Command and more.
You must remember the summer of 2000, when the Millennium Celebration was in full swing at Walt Disney World! As part of the celebration, the new events pavilion located between the United Kingdom and Canada pavilions (now known as World ShowPlace), opened with stations inside that featured nations from all over the world. It was a true "Millennium Village" — an international festival with smaller attractions, live performers, food booths, and merchandise.
Also as part of the celebration, Epcot hosted a twice-nightly parade through World Showcase known as the Tapestry of Nations. The parade was actually three identical processionals, which occurred at the same time in different sections of the World Showcase: between Mexico and Germany; between Germany and Morocco; and between Morocco and Canada. Colorful, larger-than-life puppets, led by the Sage of Time, interacted with the crowd. This blending of cultures was one of Disney's longest parades ever — ranging from 23-32 minutes and including more than 100 performers.
At this time, Epcot's Wonders of Life pavilion was still open, and you could visit some dearly departed attractions, most notably Body Wars (which featured actors Tim Matheson and Elisabeth Shue in a motion-simulator film directed by Leonard Nimoy) and Cranium Command, an adventure through the mind and body of an adolescent boy, with comic actors like Kevin Nealon and Dana Carvey portraying various body parts.
Over the Magic Kingdom, the summer of 2000 saw the Magic Kingdom hosting E-Ride Nights — special after-hours (hard-ticketed) events held on selected nights and open only to Walt Disney World Resort hotel guests. Ticket sales for these evenings were very limited (about 5,000) and the park stayed open three hours after its regularly scheduled closing time. That meant for $12.72 for adults ($10.60 for children 3-9), you could walk through a nearly empty Magic Kingdom and ride most rides to your heart's content with little to no wait!
All of this kind of makes you a little nostalgic, doesn't it? The turn of the century wasn't such a bad thing after all.
If you'd like to learn a little more about the summer of 2000, be sure to watch AllEarsNet TV's recent Step Back in Time episode:
And keep your eyes peeled for future strolls down Memory Lane on AllEarsNet TV!
RELATED LINKS:
Tapestry of Nations through a Child's Eyes
Deb Wills's Step Back in Time Blogs Archive
= = = = = = = = = = = = = = = = =


HIDDEN MICKEYS ALERT
= = = = = = = = = = = = = = = = =
Steve Barrett, author of the Hidden Mickeys books and webmaster of www.HiddenMickeyGuy.com, brings you a few Hidden Mickeys at the Walt Disney World Resort Hotels. Don't forget to search for Hidden Images when you visit or stay at a Disney Resort!
1. Coronado Springs Resort. At the Dig Site swimming pool's main entrance (closest to the lake), a classic Mickey hides on a wall to your right. To spot him, check out the upper middle part of the wall facing the lake before you enter the Dig Site. (Thanks to Christie Long.)
http://allears.net/btp/images/hidden-mickey-438.jpg
2. Coronado Springs Resort. A section of the walkway in front of Ranchos Building 6A is made of circular flat gray rocks. Some of these rocks form classic Mickeys, such as the image on the right side near the far end of the rock section as you walk toward the Ranchos buildings. (Thanks to Nathan Trent.)
http://allears.net/btp/images/hidden-mickey-439.jpg
3. Polynesian Resort. Admire the paintings on the wall behind the registration counter on the first floor. In the third painting from the right, two classic Mickeys are formed in the water, one on the front of a brown rock at the left middle of the painting and another in the breaking surf in the middle of the second wave from the beach. (Thanks to Jeff Love.)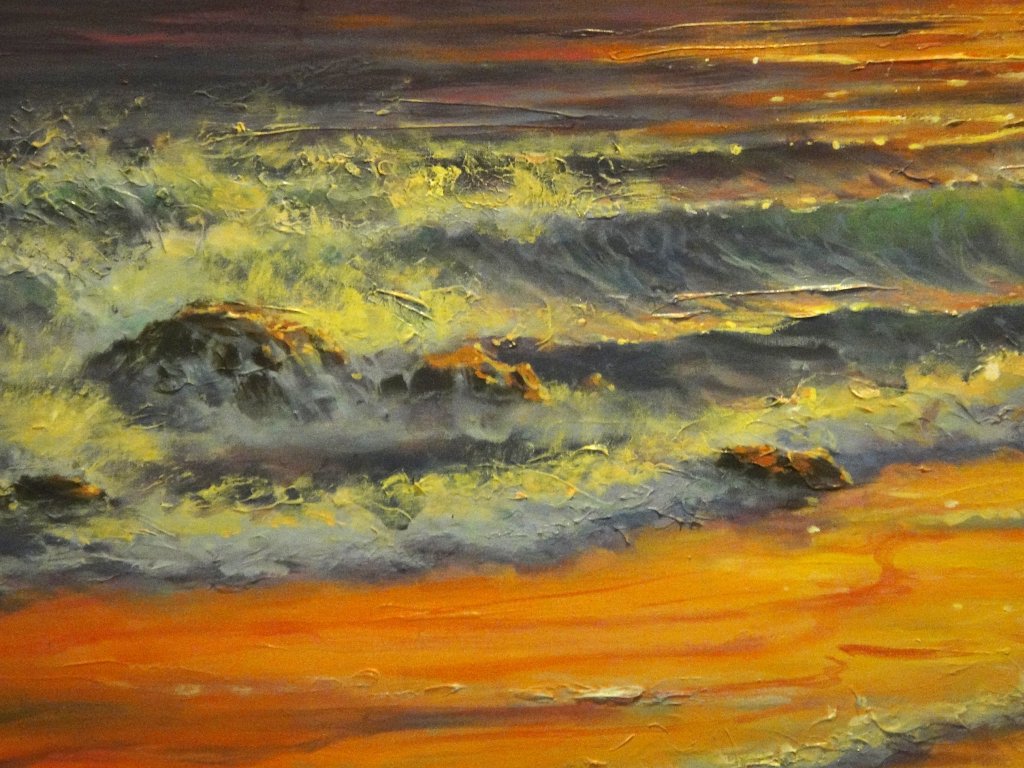 http://allears.net/btp/images/hidden-mickey-440.jpg
=-=-=-=-=-=-=-=-=-=-=-=-=-=-=-=
You can find a selection of past Hidden Mickey Alerts here:
http://allears.net/btp/hiddenm2.htm
And check out our Searching Disney with Steve blog:
http://land.allears.net/blogs/stevebarrett/
= = = = = = = = = = = = = = = = =

RATE AND REVIEW
= = = = = = = = = = = = = = = = =
Compiled by AllEars® Editor Deb Koma:
Reservations for the upcoming Epcot Food and Wine Festival open to the general public on Thursday, July 31 (see "NEWS" below for more info!). We thought we'd dip into the reader ratings and reviews from last year's events to help you decide as you're planning what to book for this year!
The Festival's special ticketed events are recommended by 93 percent of our readers, and have an overall rating of 8.1 out of 10.
Here are some comments on various special events:
ITALIAN REGIONAL LUNCH:
"I enjoyed the venue and my tablemates, but I was disappointed in nearly all the white wine pairings. I went for the experience and it was overall a good one… Our presenter was great, but he was very hard to hear because of the venue. They had the place packed with tables. Service was exceptional. A few less chairs in there would have made it better. You had to ask someone to get up and let you out to use the bathroom. That's packing us in too tightly."
"This event was held in the new Tutto Gusto Wine Cellar. We all agreed that it is the best venue in WDW — perhaps only a bit less than V&A… Unlike the French Regional Lunches they were not anxious to refill the glasses. This was a surprise because we had attended the Italian Wine Pairing two days earlier with several of the same wines, and they were very generous."
ITALIAN FOOD AND WINE PAIRING:
"Downside of the pairing was Via Napoli. It is a very noisy place — fun with pizza, but not great when trying to hear about the food and wines. Perhaps next year they will have it in the Wine Cellar."
FRENCH REGIONAL LUNCH:
"We (six very senior citizens) were lucky to be able to attend two French Regional lunches during our one-week visit. The Cotes du Rhone and Bordeaux regionals were well represented. Every course provided a new taste treat. A Celery Zephyr with Black Truffles was served with a light mousse topping. Different and delicious. The Bordeaux were from the Rothschild Domaines, and lived up to their reputation."
3D DISNEY'S DESSERT DISCOVERY:
"Most of the fruit were not above the level of items that can be bought at an average supermarket. No special preparation was done to the fruit, seemed like items that were either dumped into a bowl. Some of the items, like the popcorn, were a complete throw away in effort. They were nice, in theory, but by no means should be considered a 'top-billed' item. I'm sorry but popcorn is popcorn, flavoring it with different glazes really doesn't raise its profile enough to justify the entrance price. The same about the 'charcuterie' and 'cheese' items. Nothing there struck me as anything special and seemed to be haphazardly dumped into serving containers… All the rest of the items varied between tasteless (almost all the items from 'Bites of Cake') and tooth-achingly sweet. The placement of the 'Sweet Seats' was also a considerable disappointment. Our table was literally up against the stage, right in front of one of the speakers. It was uncomfortable both physically and socially. On a whole, certainly not worth the price of admission."
OVERALL FESTIVAL:
"Attended the Food & Wine Fest 10/18-10/21. Great as usual! I think unless you are in the food bizz, you can't truly imagine how hard this type of event is to pull off. I am impressed every year… truly, how hard everyone works to make this a truly incredible event. The food booths churn out this massive amount of food that is PERFECT… my white wines are cold, my reds are even perfect temp… and the food is just amazing. The crowds are handled very well on the weekends…yes, it's crowded but the lines move… I still love this though and the special events are extraordinary! The festival shops are great… Looking forward to next October!"
Still undecided? Read more from our readers about previous Food and Wine Festivals:
http://land.allears.net/reviewpost/showcat.php?cat=68
And don't forget to check out the rest of our Rate & Review section here:
http://land.allears.net/reviewpost/
= = = = = = = = = = = = = = = = =


MONTHLY REMIND-EARS
= = = = = = = = = = = = = = = = =
EVENTS
Animal Kingdom
Saturdays through August 9, Disney's Animal Kingdom offers a series of special ticketed events called "Harambe Nights." The evenings include a presentation of "The Lion King Concert in the Wild," a 55-minute version of the Lion King story accompanied by a live orchestra and choir and narrated by such actors as Joe Morton (from ABC-TV's "Scandal"). As of July 23, all remaining nights are sold out!
Disney's Hollywood Studios
More than 50 Disney villains will be on hand for Villains Unleashed, a one-night-only party that will kick off on August 23, 2014, at 8 p.m. and run through 1 a.m. at Disney's Hollywood Studios. Captain Hook, Cruella De Vil, Darth Vader, Oogie Boogie, Hades, and the Evil Queen are among the favorite bad guys who will take the stage that evening. The event also features a special "Villainy in the Skies" fireworks show, a "wicked" Fantasmic pre-show, dance parties and villainous food, drink and merchandise. Tickets are $67 for adults, $62 for children 3-9. A limited number of tickets are available at DisneyVillainsParty.com, or by calling 407-939-1933.
Epcot
Now through September 15 Epcot is offering an "After Hours Wind Down," which allows you to spend a few extra hours after the park closes at one of four park locations: La Cava del Tequila (Mexico), Spice Road Table (Morocco), Tutto Gusto (Italy) or the Rose and Crown (United Kingdom). Each location will have small plates for noshing, paired with a beverage flight. The cost is $35 per person, plus tax and gratuity. The wind down will run from 9:20 to 11 p.m., but you must make reservations beforehand. Online, visit www.disneyworld.com/spring . You can also call 407-WDW-DINE or stop by Epcot Guest Relations.
Downtown Disney
Raglan Road Irish Pub & Restaurant in Downtown Disney will celebrate its third annual Great Irish Hooley over Labor Day Weekend, August 30 – September 1, with live Irish music, authentic step dancing and Irish cuisine and interactive fun. A traditional Irish social celebration, the "Hooley" combines music ranging from traditional to rock tunes with entertainment for the whole family. Among the Great Irish Hooley lineup:
Scythian, a headliner on the Celtic festival circuit and equally at home in rock venues.
The Raglan Rebels, Ireland's best up-and-coming young band with traditional and modern songs and ballads.
Drops of Green, an exciting new ballad group from the heart of Ireland.
ESPN WIDE WORLD OF SPORTS
On Sunday, August 31, North Carolina A&T and Alabama A&M will face off for the 10th anniversary MEAC/SWAC Challenge presented by Disney, an annual celebration of diversity, higher education and football. The 2014 event will air on an ESPN network. Disney has sponsored the event for seven years as part of the company's ongoing commitment to diversity, education and community.
-=-=-=-=-=-=-=-=-=-
Don't forget to check our Events page for current updates: http://allears.net/pl/events.htm
-=-=-=-=-=-=-=-=-=-=-=-=-=-=-=-=-=-=-
REHABS AND CLOSINGS
The Monorail is operating on a fixed schedule not dependent on park hours. The Magic Kingdom Resort beam runs from 8:30 a.m. to midnight; the Magic Kingdom Express beam runs from 9:30 a.m. to 11:30 p.m.; and the Epcot beam runs from 9 a.m. to 11 p.m. Extra buses and watercraft will run during the Monorail's downtimes to provide additional transportation options.
Animal Kingdom
It's Tough to Be a Bug – closed through August 11, 2014
Magic Kingdom
Tomorrowland Transit Authority – Closed through August 4, 2014.
Astro Orbiter – Closed through September 19, 2014.
Liberty Square Riverboat will be closed for refurbishment August 4-8.
Several enhancements to the Central Plaza area between the end of Main Street and Cinderella Castle in Walt Disney World's Magic Kingdom are coming over the next few months. Among the changes being made: the addition of sculpted gardens and pathways, expanded restaurant seating and even a special viewing area for fireworks and other performances. In fact, the seating outside of Casey's Corner and The Plaza restaurant will nearly double in size. The project has already begun and is scheduled to be completed in 2015.
Polynesian Resort
Great Ceremonial House Lobby – Now – December 2014. The atrium is being reimagined to highlight the cultural elements of Polynesia and provide more expansive views. At certain times of day, there may be some noise and alternative paths of travel may be needed throughout the Great Ceremonial House.
Capt. Cook's is undergoing a refurbishment. A temporary quick service location will be offered in the Great Ceremonial House. Guests can enjoy a similar menu, however there will be no self-serve Dole Whips. The temporary location will be open 6:30 a.m. to 4:30 a.m. daily.
The Nanea Volcano Pool is closed and will not reopen until sometime in 2015. Several enhancements are scheduled, including a new aquatic playground with children's slides, a new hot tub, and a larger deck with more guest seating. As an alternative, resort guests are being notified that they will receive free, single-day admission to Disney's Blizzard Beach Water Park. Transportation will be provided to the water park, where a dedicated Polynesian guest check-in will be available, at which you can receive your complimentary tickets and towels. The Polynesian's leisure pool will remain open during the Nanea pool refurbishment.
The previously announced Trader Sam's Grog Grotto will not open until 2015. However, a new food and beverage location, Pineapple Lanai kiosk, which will offer the popular Dole Whip, will open near the feature pool area at the Polynesian later this year.
All-Star Music Resort
The Intermission Food Court at Disney's All-Star Music Resort will be closing for a lengthy refurbishment from August 1 – December 20, 2014. Grab 'n' Go food and beverages will be available in the Note'able Games Arcade. Bus transportation will also be provided to neighboring resort hotels — All-Star Sports Resort and All-Star Movies Resort — where you can dine at the End Zone Food Court or World Premiere Food Court. The Note'able Games Arcade is also closed during the resort's food court refurbishment.
Grand Floridian Resort and Spa
The Garden View Tea Room at Disney's Grand Floridian Resort is closed for refurbishment until August 29, 2014. While afternoon tea will not be served during this time, the My Disney Girl's Perfectly Princess Tea Party will be held at Citricos at 10 a.m. Citricos will also host Afternoon Tea, with seating beginning at 12:45 p.m. Last seating will be at 1:30 p.m.
Caribbean Beach Resort
Disney's Caribbean Beach Resort is currently undergoing refurbishment, scheduled to be completed in spring 2015. During this time, all rooms (with the exception of King Bed rooms and Pirate Rooms) will be upgrading to queen beds. Many rooms (but not all) will then have the ability to accommodate up to five, with the addition of a bunk-size fold down bed. These rooms will be located in all of the resort's villages.
Boardwalk Inn is being renovated through September. All guest rooms will get new carpets, new tubs, and new bed linens. The Innkeeper's Lounge (Concierge club level) will have some upgrades as well.
Downtown Disney
The multi-year transformation of Downtown Disney into Disney Springs will treat guests to more shopping, dining and entertainment amid open-air promenades, springs and waterfront charm. Disney Springs will feature an eclectic and contemporary mix from Disney and other noteworthy brands, from boutique shops to unique flagship anchor stores. Disney Springs will double the number of shops, restaurants and other venues for guests to explore, resulting in more than 150 establishments. Drawing inspiration from Florida's waterfront towns and natural beauty, Disney Springs will include four outdoor neighborhoods interconnected by a flowing spring and vibrant lakefront.
As part of the Disney Springs expansion, Downtown Disney parking lots H-K (near West Side locations such as AMC Theatres and House of Blues) are closed to make room for a parking garage expected to open in late 2014. To compensate for the closed areas, "overflow" parking areas have been designated and will be open most Fridays, Saturdays and Sundays, as well as holidays, special events and other busy days throughout the next few years of the expansion project. Overflow lots include those at Team Disney, Casting and SunTrust. Signage along Buena Vista Drive will direct guests to parking areas. Shuttles will operate from 5 p.m. to 3 a.m. on days that overflow parking is open to transport guests between Team Disney and Downtown Disney West Side near Cirque du Soleil. If you have reservations at a Downtown Disney location, be sure to allow ample time for parking under these new conditions.
As part of the transformation of Downtown Disney into Disney Springs, road work on Buena Vista Drive has begun and will continue in phases through Spring 2016. The roadway will be widened to 10 lanes, adding a dedicated bus lane. In addition, two pedestrian bridges will be constructed, which will allow guests to safely cross over Buena Vista Drive. Visitors to the Downtown Disney area should plan for extra travel time due to construction and lane closures.
The Four Seasons Resort Orlando recently announced that the former Walt Disney World Osprey Ridge Golf Course will be called the Tranquilo Golf Club. The Tranquilo Golf Club is scheduled to open on September 1, 2014, a few weeks after the Four Seasons Orlando Resort itself is scheduled to open. Full golf related services including club house, pro shop, driving range, practice green and golf instruction will be available. The Tranquilo Golf Club WILL be available to people not staying at the resort or people who are not Golden Oak residents. No details are yet available regarding renovations to the course, green fees, advance reservation timelines and related matters. (Thanks to wdwgolf.com for the update.)
-=-=-=-=-=-=-=-=-=-
A complete list of rehabs can be found here: http://allears.net/tp/rehabs.htm
= = = = = = = = = = = = = = = = =


MAGICAL MOMENTS
= = = = = = = = = = = = = = = = =
Jodi Mooney: We had 10 people in our group and had a wonderful time during our seven-night stay at All Star Movies. The first night there we had reservations at the Hoop Dee Doo Revue. We took a bus from our resort to the Magic Kingdom so we could have a boat ride to Fort Wilderness. I was sitting with my granddaughter on the bus and when we got close to the Magic Kingdom we could see Cinderella Castle. Maisey looked at me and sighed and said, "Oh, Gramma, we really are here!" Her face and expression said it all. She couldn't stop looking at that castle. That was a magic moment for me that I'll never forget. This is why Walt Disney World is my favorite place to go. I will never grow too old to visit.
Valerie Linkey: On our first trip to Disney World, Tropical Storm Debbie was also visiting. It rained for the first half of the trip, but we made do with our ponchos and by changing shoes often. It was our last day and we went to the Magic Kingdom to see the opening ceremonies, which was magical in itself, not only because of the music and characters, but the sun was finally shining. After the show, we were walking toward Frontierland and out of the corner of my eye I noticed something green by my 4-year-old daughter. When I looked over, I saw Peter Pan and Tiana. Peter Pan grabbed my daughter's hand and asked her if she would be his mother. He then said they had to be on their way and they quickly skipped ahead of us. My daughter had just read about Peter Pan before we left for Disney so, needless to say, she was so excited to meet him. That was truly one of the most magical days of our lives.
Mary-Lynne Eason: Our family are Disney Vacation Club members since 2008, AP holders, and love to go to Disney. We had been planning a 10-day trip to Disney World for May 2013, when my daughter, Sarah, age 28, was killed in a car crash a month before. My shock at her death got me through the days up to and including the funeral, but once that was done, I found it very difficult to cope with everyday life. After talking it over, my son and I decided to keep our plans, but to go a couple of days early. Disney was able to accommodate the change, and off we went with mixed emotions. Sarah had considered herself a Disney Princess and loved going "home." I could not imagine going without her, so I made a "Celebrate" button for my lanyard with her picture and dates on it, so I could take her with me. Our plans for Mother's Day had originally included dinner at Tony's Town Square at Magic Kingdom and my son and niece (a former cast member who lives in Orlando) said we should keep to the plan. Our original reservation was for a party of five, but now we were one short. We checked in at the appointed time, waited briefly, and were shown to a table. Midway through the restaurant, the manager came up, spoke briefly with the hostess, and we were redirected to a table for five by the windows. It made me cry a little because now there was a seat for Sarah, too. Somehow they just knew… Service was extra-attentive with the manager and the hostess stopping by in addition to our server. And it was a very nice meal. When the server brought the check and we were ready to leave, the manager and the hostess came back to the table and presented me with a Mother's Day gift. It was a little girl's necklace with my daughter's name on it. Their kindness and caring was a bit of much-needed Disney magic that created a memory I will treasure forever.
-=-=-=-=-=-=-=-=-=-=-=-=-=-=-=-=-=-=-=-=-
We just bet you have a story to tell about an unforgettable moment during your Disney vacation! Please send your favorite memory for inclusion in a future AllEars® to: allearsnet@yahoo.com
Thank you all for sharing!
-o-o-o-o-o-o-o-o-o-o-o-
Editor's Note: This story/information was accurate when it was published. Please be sure to confirm all current rates, information and other details before planning your trip.