To all who come to this photo trivia game, Welcome! Along the way, the photos can make us relive memories and see details Walt's Imagineers put into everything we love in Walt Disney World!
Now for Challenge #574
And here's the answer: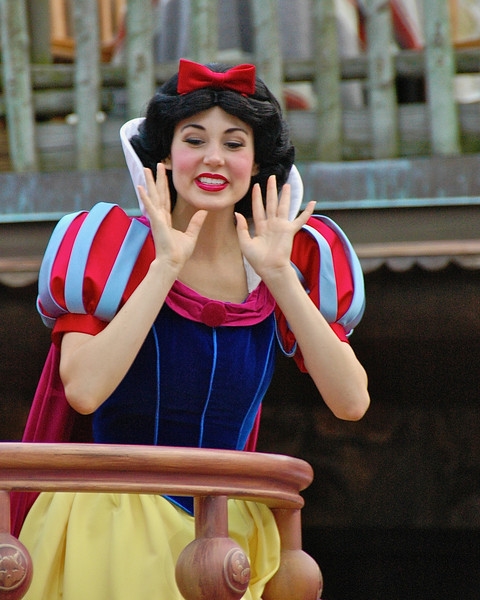 The first Princess, the first movie: here is Snow White!
Sheila Bagg said, "I used to say I wanted to BE Snow White so I could have seven men to choose from!!"

Adolph and Kimberly Timm were the first to send in the correct answer! Congratulations to Adolph and Kimberly Timm and to all our winners this week!  Tammy Warmouth, Andy Hickey, Margaret Convery, The Kertes Family, Zach Szymko, theresa rucando, Robert Wescovich, CJ Dunlap, Grumpys Groupies, Ken Savage, Beth McMeekin, Brian Richmond, Charise Hampton,  Scott C., Emily Hudson, Belicia, JoAnn Albrecht , Jennifer Hess, Janet T Thorn, Russ Morgan, Michael OBrien, Michaela OBrien, Jim & Lorie Sonnen, Karen O Brien, Vera and Izzy Williams, Vera and Izzy Williams, Hunter Armstrong , Team Hill, Penny, The Gunnels Gang, Martha & Justin Collins, The Nufranick Family, Al & Kerry Ganter, phyllis, Chris Kelly, Bob Patterson, Joseph M. Zafia, Claire Gregory, Sandy Gempp, Ed Suscreba , Jim Finley, Mike haeberle, Jan Rosato, Ronnie Alvarado, Kris Nixon, Julie Bozeman, Maureen and Warren Handy, Sandie Albrecht, Laura Sponaugle, Carol Baranowsky, Kelly Albright, Andrew Carrieri, Josh Weiss , Chris Gretchen and Katie Barnes, Jodi Cook, Team Fox, Diane Curfman, Deb Ragno, Eric Enli, Gloria Martin, Dee Dee Kenney, Elizabeth Kinnear, Carla Nale, Steven Soares, Sands Family , Linda College, Deanna O, Lori Rienhardt, Patricia Morin, Smitty , Wendy T Faler, Sharon Powell , Elaine Prosecky, alan gates, Loring Family, Anjanette Tournillon, Linda Ranatza, Herb Miller, Arlene Vicek, Shelly, Marc Merchiore, Suzanne Denham, Linda Wilham, Linda Wilham, Ruth Woodhouse, Sue and Ed Adams, Erin Hammer, Bonnie Jean, Jim Thompson, Laurie Walker, Hillary Waldroop, Tom Koval, David Crockett, Stacy sanders, Michelle Milenac Mackey, Lenz Family, Lisa Lawcock, Julie and Carol Wickware, Brian McWithey, Tom Schmude , Jodie S., Melissa Littman, barb di clementi, Steven Kronick, Andrea Flanders , Leach family, Kathy Rossi, Jeff Krueger , wayne chadourne, N. Cole, Dave, Susan Higginbotham, Susie Howard, Jeff Buller, Chris Thomas, Theresa Maradei, Fred Terluin, Luis Rodriguez, Richard Muth, Eric Berger, Jessica Gruhlke, Scott Cerino, Rebekah Banks, Les Whitten , Rebecca Hosinger, Ken Maikowski, Tricia Petty, Jeff Blank, Ashling Flaherty, Annisa J. Dieter, Krista Connolly, stefan owens, Denise Finkle, Blake Schmidt, Jonathan Kaye, Emma Ramsey, Michael Nelson, Ruth Senecal, Janet Boudreaux, Cathy Connors, Shelly Borella, Terry Harris, Erin Saraiva, Edith LaBelle, Dianne Spawn, Jamie Steiner, Jeremy Reichelt, Theresa Lynch, Mark Hardy, Rebecca Keenan, sarah kreps, Sandy Ceplecha, Scott Sangston, Caroline Burmester, Maddie Inman, Monica, Gregory S Jackson, Team Bonnie Sue, Bethann B., Leigh Mertz, Leigh, Jolene, Michelle Fure, Pensacola Glenn, Lindsey Baldwin, Lisa Lamb, Ellen Driscoll, Richard Long, Christi Ison, rinabeth levy, Bryan Donahue, Steve Knapp, Tom Mule , Traci Koehler, Kerry A., John Garrity, donna gibson, George Mundy Jr, Davida, Cameron Lange, Sandra Debow, John Debow , Sue Bridges , Karen Bellamy, Andreas Beer, Axel Beer, Carri Marotto, Beth Wolf, MariBeth Jackson, Craig Wolf, MariBeth Jackson, Jordan Grason, Liz Moreau, Jackie Graebel, Barclay Bakkum, Robert P. Flaherty, Sheila Bagg, Maryann Daly, Sherry Trapp, Cheryl Costello, Timothy Johansen, Donald Purney, Renee Hardiman, Teri Michalski, Mis Jamie Marie, Jamie Poynton, Michael Wilson, Linda Grau, Vincent DeGasperis, Linda Hoffman, Sherri Pell, Christy Schor, susan masotti, Jennifer Masotti, Chris Edwards, Barbara Granucci, Karen Schlumpf, Matt Cofone, Lynn Morrison, and Gallagher Family!
_______________________________________________________
Challenge #575 Where in the world is this?
Disney made a great announcement this week and in celebration, here is this week's Challenge! You are used to seeing her/this in daylight, but as part of the announcement, they did a special evening photo and video shoot. I, for one, am thrilled at the good news!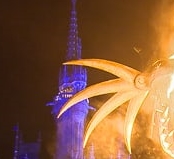 Do you know? Do you have a guess? Please send in your answer before the end of the day on Thursday, February 14th, by clicking on the blue box below.
Please do not post your answers on this blog post.
See you soon, Players!

_____________________________________________________________________
Everyone who sends in a correct answer to a Where in the World Challenge this month will be entered in a drawing at the end of the month for some special AllEars® goodies!
Remember! When you're in Disney tag us @allearsnet in your photos!
Click on the graphic below to subscribe to the AllEars® newsletter — don't miss any exciting Disney news!