Yesterday, we brought you a sneak peek at the NEW World of Disney in Disney Springs at Walt Disney World. Today, we're here to show you the awesome new World of Disney in Downtown Disney Anaheim at Disneyland Resort! Let's have a look.
World of Disney at Downtown Disney Anaheim has been undergoing a major refurbishment for the past few months, and the store reopens today! (Spoiler alert: we already love this new t-shirt area.)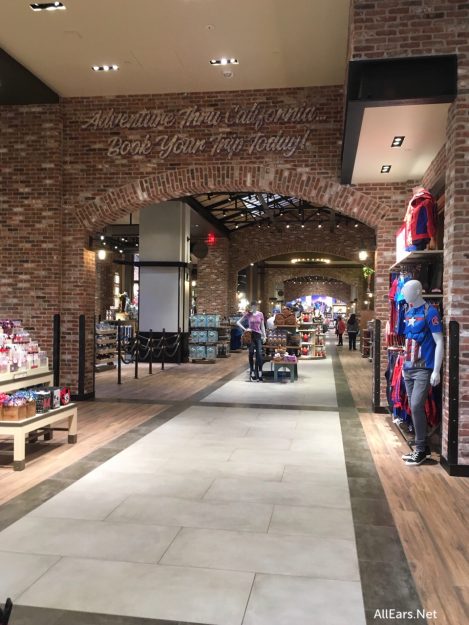 Inspired by a vintage animation studio, you'll find touches of Classic Disney throughout the bright, open space.
Fun New Apparel and Accessories at World of Disney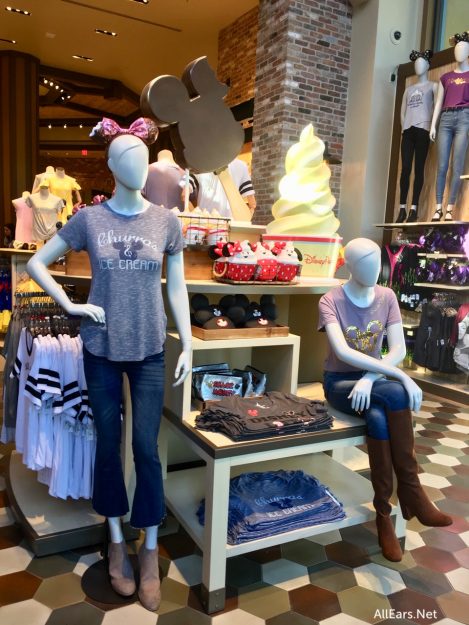 In addition to a bunch of fun new t-shirts for men, women, and children, there's a food-themed collection and a Disney California Adventure-themed collection.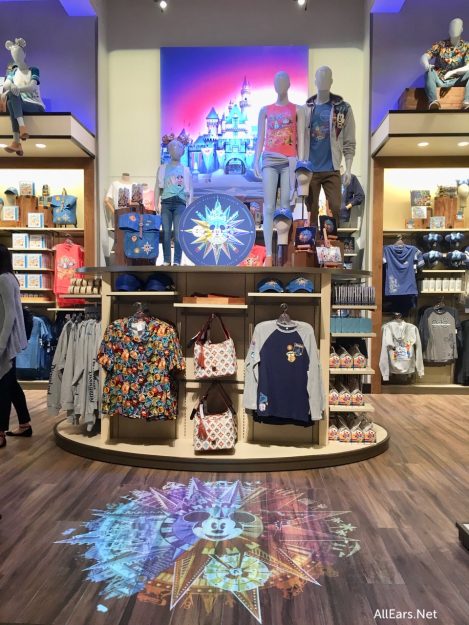 The Minnie collection gets to enjoy some time in the spotlight, too. Ready to rock those dots with a Spirit Jersey, t-shirt, hoodie, hat, or bag? Here's your chance!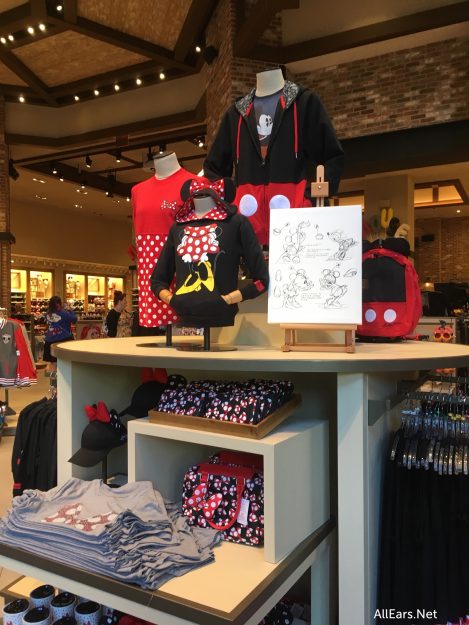 Exclusive Mickey Mouse Club Gear
In celebration of the Grand Reopening of World of Disney and Mickey Mouse's 90th birthday, Disney has released the exclusive Mickey Mouse Club collection.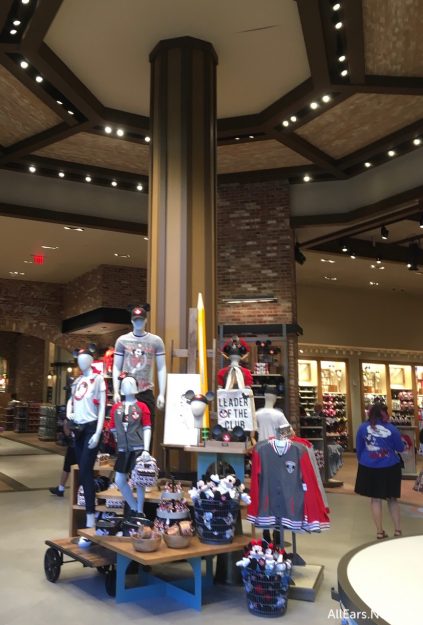 With everything from clothing and accessories to plushes and home goods, the whole family plenty of ways to celebrate the leader of the club.
At World of Disney at Downtown Disney, the displays are just as exciting as the new merchandise! This ear hat is actually a screen that plays classic Disney animations.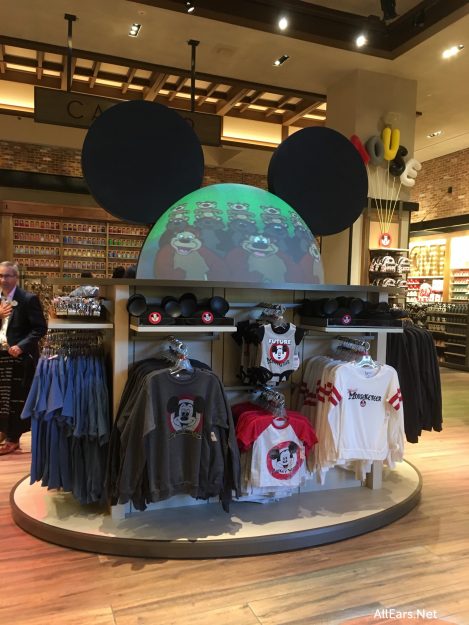 Holiday Merchandise Has Arrived at Downtown Disney!
'Tis the season for holiday cheer, right!? Ready or not, it's time to stock up on festive ear headbands, Spirit Jerseys, and accessories.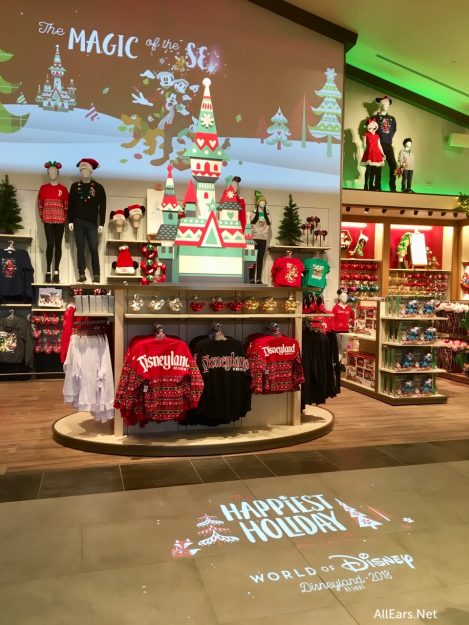 Details Inspired by the History of Disney Animation
Remember when we said that the all-new World of Disney is inspired by Disney's animation studios of old?  The checkout counters are designed to look like animation desks and ink and paint file cabinets.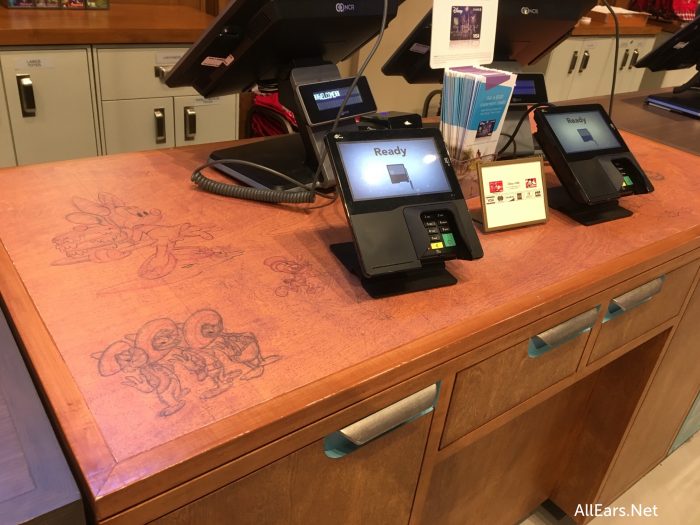 What kind of doodles would you find on a Disney animator's desk? Why, Minnie Mouse, Jiminy Cricket, and the Three Caballeros, of course!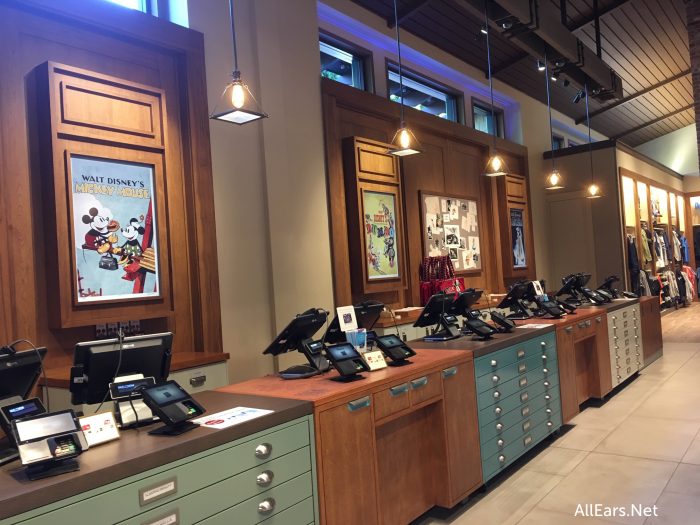 Remember — this is just a first look! We'll be back soon with a full reveal of this new store and some great merchandise!
What do you think of the look and feel of the all-new World of Disney at Downtown Disney? Let us know in the comments!
Want to be the first to know about store openings and refurbishments at Walt Disney World and Disneyland Resort? Sign up for the AllEars® newsletter!