To all who come to this photo trivia game, Welcome! Along the way, the photos can make us relive memories and see details Walt's Imagineers put into everything we love in Walt Disney World!
Karen Ramirez and The Gunnels Gang are each headed out for Disney parks in a week!
Now for Challenge #554

And here's the answer:

Copyright © Scott Thomas
It's the car for Primeval Whirl in Disney's Animal Kingdom!
Ken Maikowski was the first to send in the correct answer! Congratulations to him and to all our winners this week! Elyssa Henry, Adolph And Kimberly Timm, Tammy Warmouth, Marsha Waidelich, Margaret Convery, Joann Albrecht, The Kertes Family, The Gunnels Gang, Kris Nixon, Michael O'brien, Karen O' Brien, Michaela O'brien, Emily Hudson, Sue And Ed Adams, Chris Kelly, Scott C., Andreas Beer, Karen Ramirez, Belicia, Steve Knapp, Team Hill, Ed Suscreba, Andy Hickey, Axel Beer, Claire Gregory, Kelly Sroka, Jim Finley, Mickey Eckert, Jeremy A Hardy, Kerry A., Deb Ragno, Martha & Justin Colllins, Chris, Gretchen, And Katie Barnes, Eric Enli, Hillary Waldroop, Maureen And Warren Handy, Maryann Romagnano, Vera And Izzy Williams, Brian Mcwithey, Karen Schlumpf, Jessica Polizzotto, Joseph M. Zafia, Theresa Maradei, Jeff Blank, The Patterson Family, Vicki Britt, Mark Hardy, Cheryl Costello, Jim & Lorie Sonnen, Bob Hendrix, Jodie S., Kyra, Jennifer Hess, Pensacola Glenn, mis jamie marie, Kelly Albright, Hunter Armstrong, Tommy Montgomery, Jane Johnson and Daniel Mills!
_______________________________________________________
Challenge #555 Where in the world is this?
Switching parks!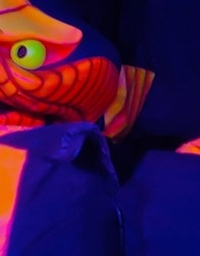 Do you know? Do you have a guess? Please send in your answer before the end of the day on Thursday, September 27th, by clicking on the blue box below.
Please do not post your answers on this blog post.
See you soon, Players!

_____________________________________________________________________
Everyone who sends in a correct answer to a Where in the World Challenge this month will be entered in a drawing at the end of the month for some special AllEars® goodies!