This last weekend the 2017 Annie Awards were held at UCLA. Started in 1972 by voice over legend June Foray, the award ceremony is held by ASIFA-Hollywood ("Association Internationale du Film d'Animation") and celebrates the last year's outstanding achievements in animation.
Noted to be animation's most glamorous yearly event, many luminaries of the field walked the red carpet: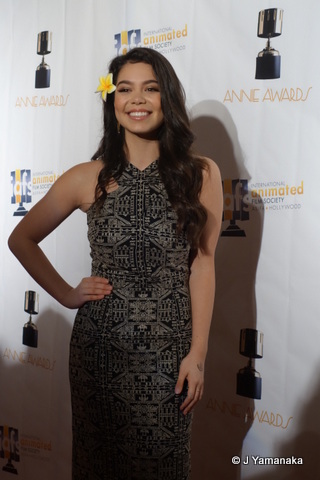 "Moana's" Auli'i Cravalho
Two of this year's Winsor McCay award recipients…

Mamoru Oshii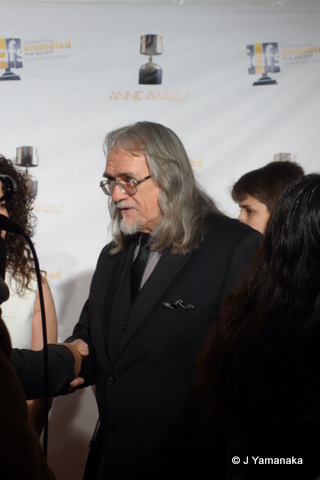 Dale Baer
Head of Animation for "Moana," Hyrum Osmond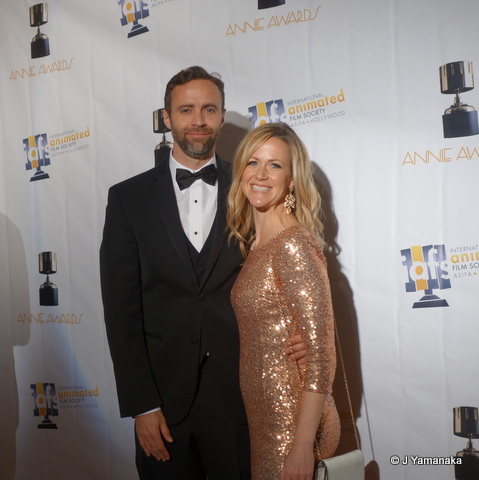 Ernie Hudson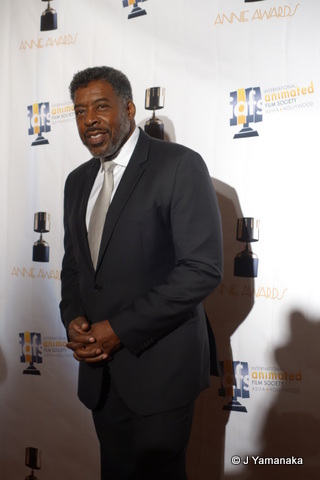 Paige O'Hara, Glen Keane, and Frank Gladstone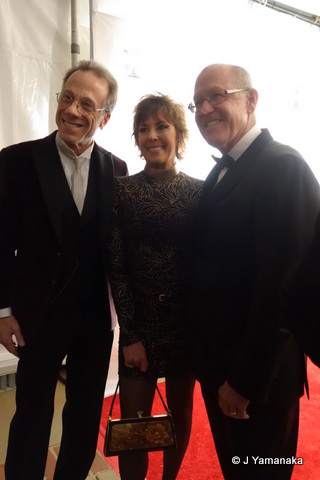 James Hong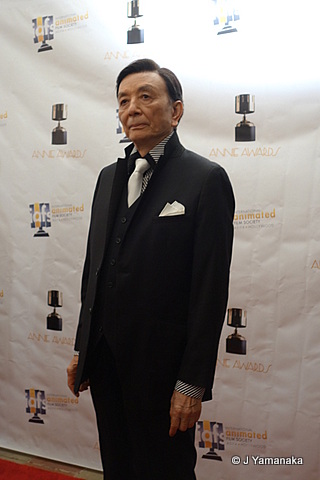 Producer Osnat Shurer and Directors John Musker and Ron Clements for "Moana"

Kobe Bryant and Glen Keane

"Kubo and the Two Strings" director Travis Knight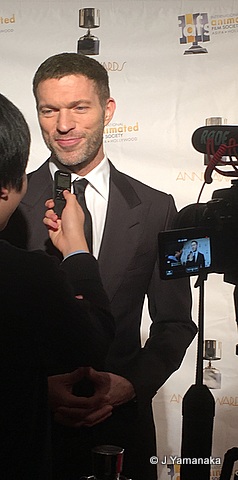 Bill Farmer and Sam Kwasman

Friz Freleng's daughters Sybil and Hope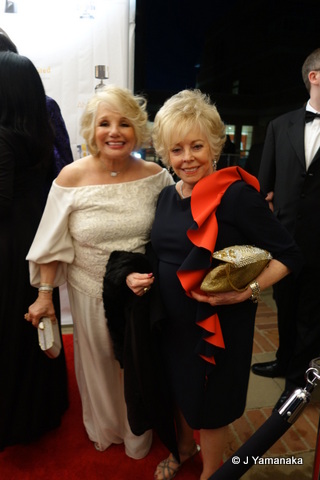 "Zootopia" producer Clark Spencer and directors Byron Howard and Rich Moore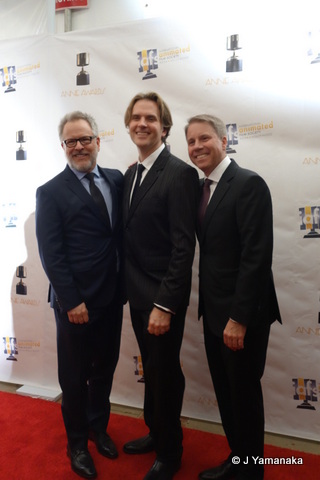 At the award ceremonies, "Zootopia" was the big winner, taking Best Animated Feature over fellow nominees "Moana," "Finding Dory," "Kubo and the Two Strings," and "Kung Fu Panda 3." It also won Outstanding Achievement, Character Design in an Animated Feature; Outstanding Achievement, Directing in an Animated Feature; Outstanding Achievement, Storyboarding in an Animated Feature; and Outstanding Achievement, Writing in an Animated Feature. Pixar's "Piper" took Best Animated Short Subject and "Moana" took Outstanding Achievement, Animated Effects in an Animated Production. In Outstanding Achievement, Voice Acting in an Animated Feature, Auli'i Cravalho and Jason Bateman tied for "Moana" and "Zootopia" respectively.
The Winsor McCay award recipients for contributions to the animation art form were legendary animator Dale Baer; independent animation champion Caroline Leaf; and influential anime director Mamoru Oshii. The Ub Iwerks Award for technical advancement was presented to Google Spotlight's Virtual Reality Platform; and the Special Achievement Award was presented to "Life, Animated," a documentary about how a young autistic boy's struggle to communicate with the help of classic Disney animated characters.
The long list of quality films, shorts, and TV productions makes the current health and vigor of the animation industry obvious. Full listings of the night's nominees and winners are available at http://annieawards.org/nominees/#23, and are a great source for new titles to put on your viewing queue.