Stop by the Mitsukoshi Store in Epcot's Japan Pavilion and look for Hidden Mickeys in the oyster-pearl display. Sometimes, you can find pearls arranged as a classic three-circle Mickey, and other times Cast Members arrange the oyster shells into a classic Mickey in the water. I arrived right after store opening and watched the CM form the familiar image with shells. It's a cool Hidden Mickey! (Thanks to Sarah Ridgway-Rees, Katie Kushnier, and Alan Harrison).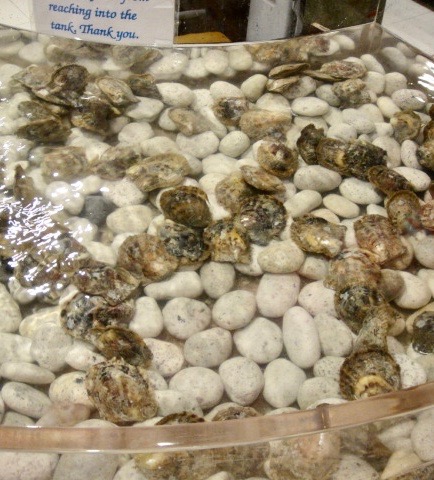 Inside Be Our Guest Restaurant at the Magic Kingdom, a couple of images are suggestive of Hidden Mickeys. In the elaborate ceiling mural over the main Ballroom dining area, search for an opening in the clouds that might resemble Minnie Mouse. Is this a Hidden Minnie at the top middle of the photo? (Thanks to Luke Urso).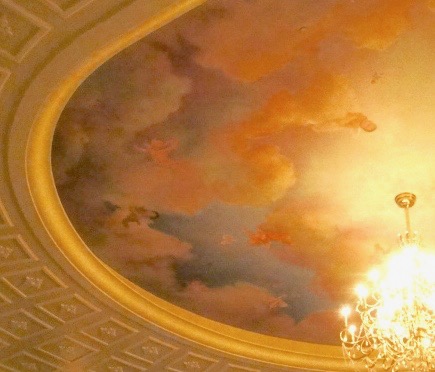 Vines of roses encircle some of the posts in the Rose Gallery seating area of Be Our Guest Restaurant. Does this group of roses form a classic Mickey? (Thanks to Marc Lorenzo, and Mary Jo Collins).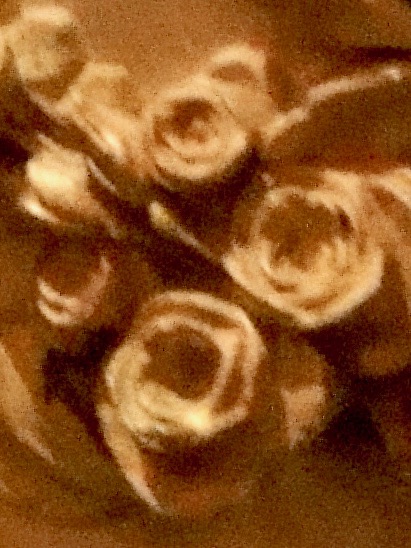 Minnie Mouse is painted in various sassy poses around the Tren-D store in Disney Springs Marketplace. In this image, are her lips pursed into a red classic Mickey? (Thanks to The Skazick Family from the UK, and Jenny Horn).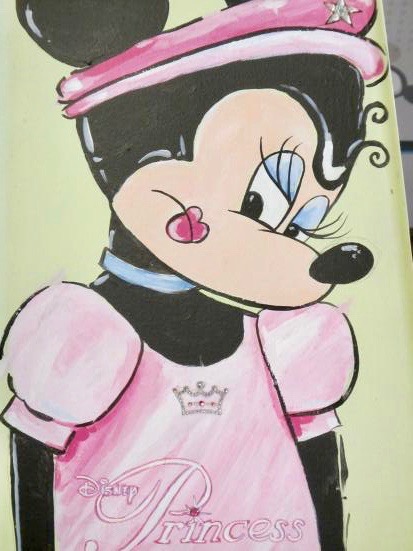 Keep searching!