"When I was just a little girl,
My mama used to tuck me into bed,
And she'd read me a story.
It always was about a princess in distress
And how a guy would save her
And end up with the glory.
I'd lie in bed
And think about
The person that I wanted to be,
Then one day I realized
The fairy tale life wasn't for me."
—"Cinderella"
When the details of "Frozen" first came out, there was a certain amount of concern that it would be anti-feminist. The fear that the original tale of Hans Christian Andersen's "The Snow Queen," which involved a female protagonist, Gerda, a female antagonist, The Snow Queen, and a largely-inert male rescue object, Kai, would be transformed into a conventional Disney Princess narrative caused a certain amount of hue and cry.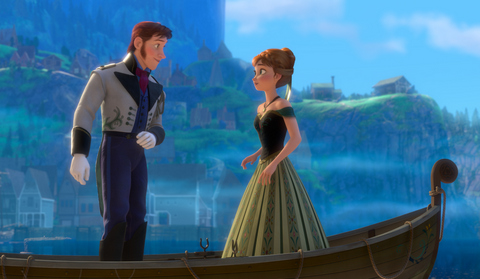 In retrospect, it seems like a safe assumption that a movie written and co-directed by the first female director in Disney Animation feature history would star strong female characters, and Jennifer Lee has not disappointed us. "Frozen" is a tale entirely different from its fairy tale roots, but no less a story of a girl utilizing her courage and strength to save someone she loves.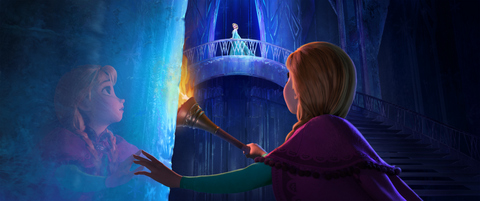 "Frozen" begins with sister princesses Elsa and Anna as children, who find Elsa's icy powers a source of joy and entertainment until they accidentally injure Anna. While Anna is healed and her memory erased of the incident, Elsa is constrained to repress her emotions (which seem to trigger her uncontrolled freezing abilities) and hide herself away from everyone, Anna in particular, in an attempt to pass for "normal." After their parents meet their inevitable end, Elsa must be crowned Queen of Arendelle and the castle opened to the public, exposing the lonely Anna and the fearful Elsa to their deepest dreams and nightmares. When the dust settles, Elsa has run away, reviled as a monster, her powers inadvertently plunging the kingdom into perpetual Winter. Anna must set off on a journey to find and save her sister, enlisting the help of mountain man Kristoff, his BFF, reindeer Sven, and the eternally innocent snowman Olaf along the way.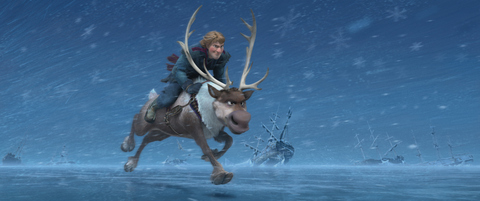 Although Olaf has been the main thrust of the film's marketing to date, his charm is much more apparent in the context of the movie than the trailers. Although he could easily have come off as doltish, his brand of humorous, yet insightful naïveté resembles that of Hobbes (of Calvin and Hobbes fame) more than anything else.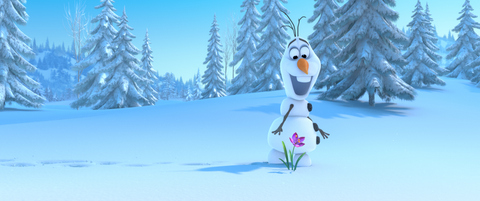 The animation art is gorgeous, and the voice acting in the film is as good as you'd expect it to be, with Josh Gad as Olaf and the ever-versatile Alan Tudyk as the Duke of Weselton as standouts. The songs, by husband-and-wife team Robert Lopez and Kristen Anderson-Lopez, are clever, if a little contemporary feeling in parts for such a timeless, fairy tale atmosphere ("Love is an Open Door," in particular, seems as though it could be sung as easily on Avenue Q as on the parapets of Arendelle.) Idina Menzel shows off the powerhouse vocals that won her the Tony for "Wicked" in "Let it Go," Elsa's big "Defying Gravity" moment, and Kristen Bell invests Anna with all of her not-inconsiderable quirky charm.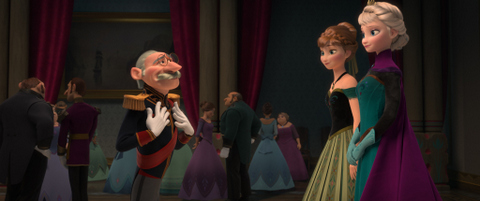 While the film is marvelous, it's not a perfect one–for one thing, the time we spend with Elsa seems a little short-changed for such a fascinating, wounded character. Once she makes her initial transformation into full-blown Snow Queen mode, it feels like we only see her in a handful of action sequences until the end. There are also a few moments in the resolution that are a little more dependent on coincidence than might strictly be desirable, but these are relatively minor quibbles.
As a whole, this is a movie which aims for the scope and import of the more mythic Disney films of the past. It has been compared to "Tangled" quite a bit, because of the similarities in the princesses' facial features, but the feel of the story and the sense that this is a Serious Motion Picture more resembles "Beauty and the Beast" to me. While the plot seems initially fairly straightforward, it develops enough twists and turns by the end that it takes a very different shape than you might expect.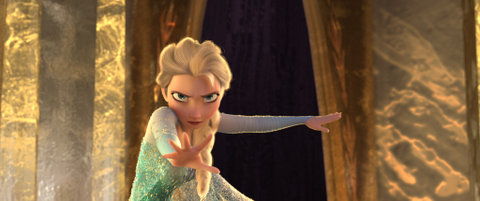 Ultimately, however, I think this film ends up being special for the fairly novel themes it brings to the Disney Animated Feature pantheon: That there are other types of love besides romantic love; that personal power, whether involving ice, like Elsa, or the capacity for love, like Anna, can become warped and destructive if repressed with fear and wielded with inexperience; and that the courage, determination, and self-sacrifice to overcome those obstacles and rescue yourself and others is exclusive to no gender.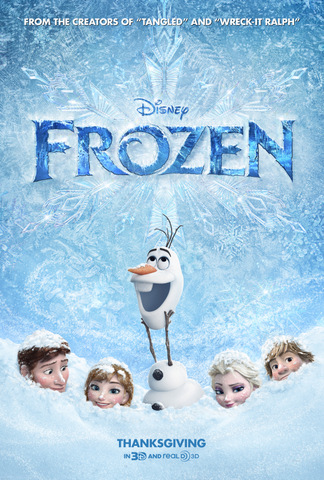 "I don't wanna be like Cinderella
Sitting in a dark old dusty cellar
Waiting for somebody
To come and set me free
I don't wanna be like Snow White waiting
For a handsome prince to come and save me
On a horse of white
Unless we're riding side by side
Don't want to depend on no one else
I'd rather rescue myself."
–"Cinderella"
"Frozen" is rated PG and will enter into general release on November 27, 2013.