I was on my best behavior the first time I dined at Disneyland's exclusive Club 33, honestly. Alright I did take some funny photos of my friends and joke around with our waiter. My second visit was even more animated as I was joined by 5 friends and we tried keeping our volume down while still laughing hysterically at each other. My third visit (all lunch reservations) was with some fellow AllEars Teamsters, as I like to call them. We kept our voices to a hush level until our server told us to speak up, make some noise, and have some fun. Things are more relaxed (and less expensive) during the afternoons so who are we to disappoint?!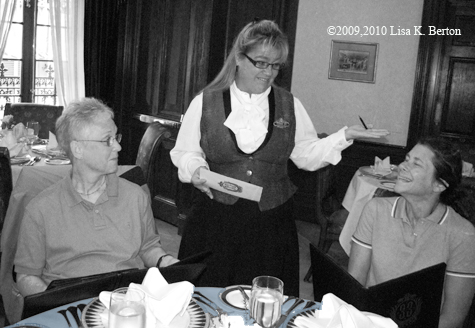 Deb Wills and Laura Gilbreath ordering entrees before investigating the appetizer and dessert buffets. Laura is giddy!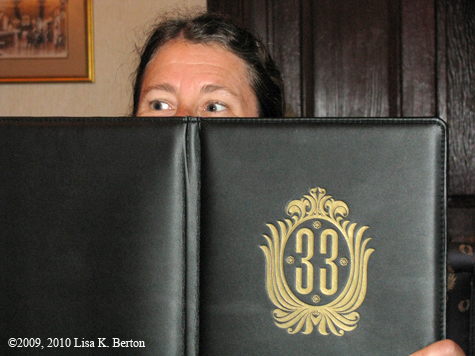 Oh Laura, you're such a silly goose.
Hope you enjoyed my additions to Disney Pic of the Week – Sit Down Restaurants. That'll be $89.00 plus all applicable taxes. Please see the cashier on your way out.