July 2014 Walt Disney World Bits and Bites
Feature Article
This article appeared in the June 24, 2014 Issue #770 of ALL EARS® (ISSN: 1533-0753)
Editor's Note: This story/information was accurate when it was published. Please be sure to confirm all current rates, information and other details before planning your trip.
= = = = = = = = = = = = = = = = =


STEP BACK IN TIME
= = = = = = = = = = = = = = = = =
Each month, we rummage around in our archives for this featurette, which indulges in a bit of nostalgia, taking you back in history for a glimpse of Walt Disney World and The Walt Disney Company through the ages. This month, we take a look back at the origins of the Tomorrowland Transit Authority PeopleMover, then called the WEDway PeopleMover, courtesy of Jack Spence, who has been examining and discussing Tomorrowland for the past few weeks in his blog, The World According to Jack.
The WEDWay PeopleMover did not open in Tomorrowland until July 1, 1975, almost four years after the Magic Kingdom had opened. However, it was always intended to be included in this land, as can be seen in this photo taken in January 1972. Even though Tomorrowland is far from complete, the PeopleMover right-of-way is clearly visible on the left and right sides of the picture.
There were several changes made to the Florida version of this ride from its California counterpart. First, it would not be powered by moving wheels embedded in the track, but rather by linear induction motors. This made for a much smoother ride than at Disneyland. It also allowed for better operation during rainy weather. Second, due to Florida's weather, it was decided that individual roofs over each car would not be sufficient protection from the elements, so the entire track was covered. Another change would be the addition of a fifth car to each train. Also, the Magic Kingdom's version traveled at the same elevation throughout its entire journey.
Another change would come with the attraction's name. It would now be called the WEDWay PeopleMover. WED are Walt's initials (Walter Elias Disney). WED Enterprises, or more commonly called "WED," was the creative branch of the Disney Company. This was where all of the Imagineers worked (and played). Eventually, WED was renamed Walt Disney Imagineering (also known as WDI or simply Imagineering).
The original sponsor of the WEDWay PeopleMover was the Edison Electric Institute. This association represents all investor-owned electric companies in the United States. Its members provide electricity for 220 million Americans, operates in 49 states and the District of Columbia, and directly employs more than 500,000 workers today.
Back at Disneyland, the Carousel of Progress was being dismantled so it could be shipped to Florida. On the second floor of the COP building was a large model of Progress City – the prototype for the city of EPCOT. The Imagineers didn't want to destroy this beautiful work of art, yet they had no place to store or display it at Disneyland. It was eventually decided to make it one of the sights seen while riding the new WEDWay PeopleMover in Florida; however, it was much too large in its current state and would need to be cut down dramatically in order to fit into the space available. Believe me, anyone who saw the original model at Disneyland knows that this resized version pales by comparison.
Like Disneyland, The WEDWay PeopleMover gave guests a preview of many of the shops and attractions found in Tomorrowland. Along the way, Jack Wagner (the "Voice of Disneyland") provided an ongoing commentary. In June 1985, his narration was replaced by the voice of ORAC One – "The Commuter Computer." At Disneyland, the PeopleMover just skirted the inside edge of Space Mountain, offering very little to see due to the dark nature of this ride. At the Magic Kingdom, things would be quite different. The WEDWay PeopleMover traveled through the middle of the attraction, giving passengers a fantastic view of astronauts repairing a giant spacecraft.
The WEDWay PeopleMover traveled just shy of a mile in 10 minutes time at a speed of 6.84 mph. It required a "D" ticket to ride.
Want to read more about the history of Tomorrowland? Visit Jack Spence's The World According to Jack blog! Here's what the Tomorrowland series has covered so far:
Part 1 – Tomorrowland An Overview – Flight to the Moon – Mission to Mars
Part 2 – Circle-Vision movies – If You Had Wings – Dream Flight
Part 3 – Skyway – Star Jets – WEDWay PeopleMover
Part 4 – Carousel of Progress
Part 5 – Space Mountain and the Grand Prix Raceway
Be sure to check Jack's blog every Monday morning for the next installment!
http://land.allears.net/blogs/jackspence/
= = = = = = = = = = = = = = = = =


HIDDEN MICKEYS ALERT
= = = = = = = = = = = = = = = = =
Steve Barrett, author of the Hidden Mickeys books and webmaster of www.HiddenMickeyGuy.com, wants you to check out the following Hidden Mickeys at Walt Disney World. Enjoy the search!
1. At Disney's Animal Kingdom, just past the first room along the Standby entrance queue for Expedition Everest, a classic Mickey is made of shallow depressions in the left wall of a small red building. The upright three-circle image is at the far left lower corner of the wall, below and to the left of a small curved drainpipe. (Thanks to Eric Zech.)
http://allears.net/btp/images/hidden-mickey-436.jpg
2. At the Wilderness Lodge Resort marina, near the Teton Boat and Bike rental cabin, the Cast Members usually maintain a classic Hidden Mickey made of coiled rope. Look for it on the front of a sample boat that sits on the marina pier.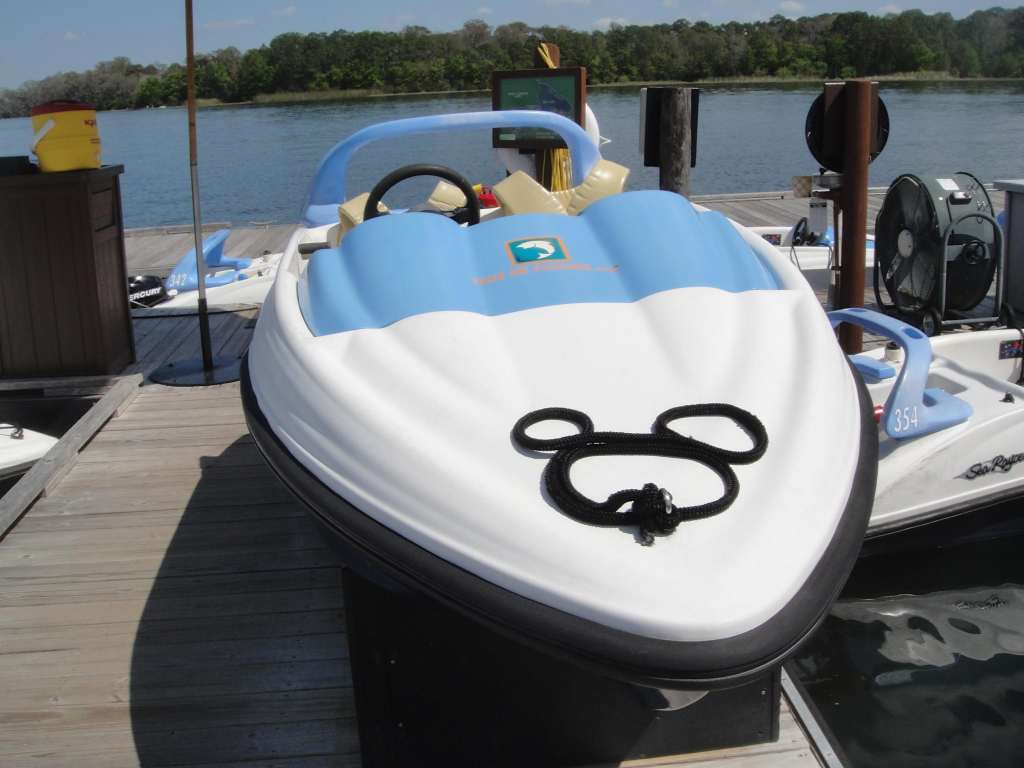 http://allears.net/btp/images/hidden-mickey-435.jpg
3. At Coronado Springs Resort, subtle circles form classic Mickeys in the ornate design of the outside black glass walls of Rix Lounge that face the Pepper Market. Look at the large circles in the middle of the photo that form an upright Hidden Mickey. (Thanks to Adam Manno.)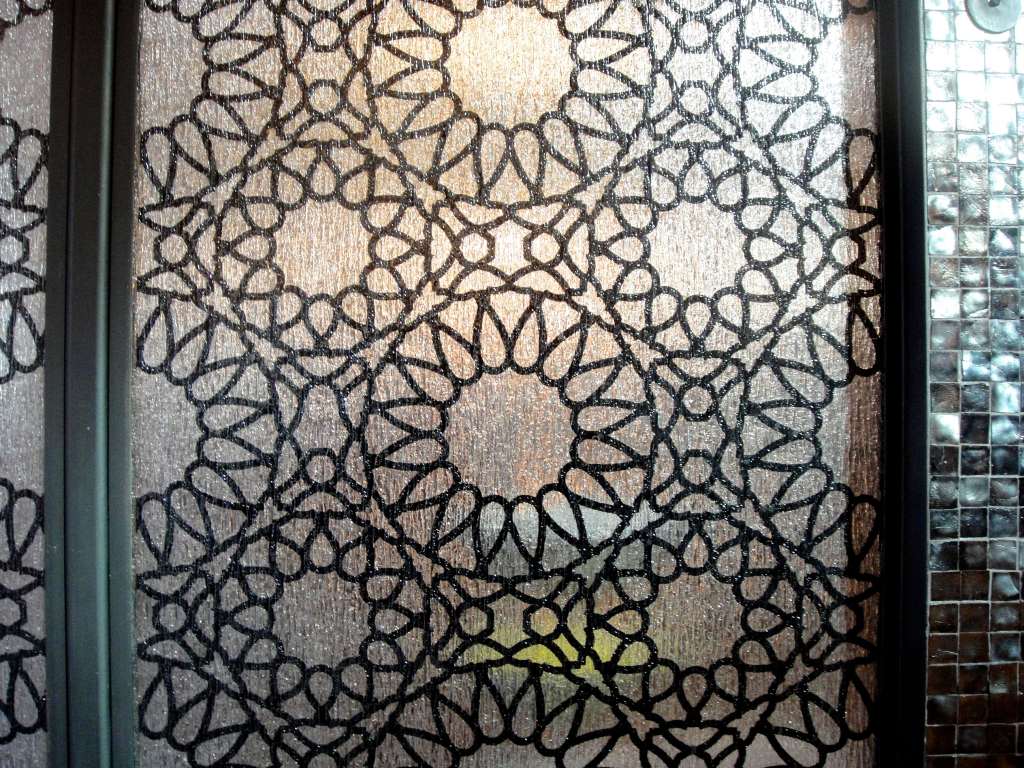 http://allears.net/btp/images/hidden-mickey-437.jpg
=-=-=-=-=-=-=-=-=-=-=-=-=-=-=-=
You can find a selection of past Hidden Mickey Alerts here:
http://allears.net/btp/hiddenm2.htm
And check out our Searching Disney with Steve blog:
http://land.allears.net/blogs/stevebarrett/
= = = = = = = = = = = = = = = = =


HOW TO GET NOTICED!
= = = = = = = = = = = = = = = = =
by Cast Member Jane
When I vacationed at Disney as a kid, I sometimes wound up on the receiving end of some special attention and some "magical moments," as I'm sure many of you have. And while you can't engineer (or Imagineer) these things, there are some things you can do to increase your chances of getting a little extra love from Cast Members:
Take advantage of the complimentary celebration buttons. Disney cast members are a pretty magical bunch, but we aren't mind readers. If you're celebrating something special like a birthday or anniversary, take a free button. Cast members are instructed to look for and recognize them. At the most you could get some extra special attention, and at the least you'll get a lot of congratulations and good wishes.
Dress up. Obviously this is only for younger guests, but if your kids are into it, dress up. Even if you can't afford the Bibbidi Bobbidi Boutique or Pirates League, get a costume from home (or make one if you're crafty) and style your child's hair yourself. The more original or unique, the better. I've seen a little boy dressed as the Mad Hatter get fawned over by both the characters and their attendants, just because he stood out. Again, cast members are instructed to look for kids all decked out and give them a little special attention.
Get there early. As defined by Disney, "magical moments" are events designed to give guests an extra special experience. Some of them are spontaneous, but some are planned in advance. But obviously we can't do these kinds of things when the park is at capacity or they would just be regular old events. So, many of them happen about an hour to 30 minutes before the park opens. Whether it's getting to ride a popular ride before the park opens, or being chosen to participate in a special program, it pays to be early.
Pin trade. In some ways, I hate to write about this one because a) It costs money, and b) I'm a little biased because I LOVE pin trading. A lanyard full of pins really gives cast members a reason to interact with you, and those interactions can lead places. Plus, your pins can tell a cast member a lot about you and can help characters strike up meaningful conversations with you, more than simply, "Where are you visiting from?"
Be happy. No one wants to make magic happen for people who look miserable, angry, or who are throwing a fit. It's true; sometimes we will do damage control for people who complain. But talk to us, reach out to us.
If you have a problem, calmly come find us and we'll do our very best to fix it. If you thought a ride was awesome, tell us! If you're having the best day ever let us know! We can make things happen, but would you want to make magic for someone throwing a fit? You're more likely to catch Cast Members with honey than with vinegar.
The underlying theme here, and the key to getting noticed by cast members, is giving us a platform for interaction, a "visual cue" if you will. In one day we can come in contact with hundreds of people. It's hard to talk to complete strangers all the time. It becomes so much easier to approach someone when you know you'll be able to talk about their matching family reunion shirts or collection of Minnie Mouse pins. When I asked other Cast Members what might cause them to give special attention to someone, the nearly unanimous response was "someone friendly who will talk to me." Talk to Cast Members! Give us an "in" and we might just make some magic for you.
= = = = = = = = = = = = = = = = =


MONTHLY REMIND-EARS
= = = = = = = = = = = = = = = = =
EVENTS
— At Magic Kingdom, a 14-minute, 360-degree fireworks spectacular rockets into the air both Thursday and Friday nights at 9 p.m. with "Disney's Celebrate America! A Fourth of July Concert in the Sky."
— At Epcot: On July 4 at Epcot, Guests can meet some favorite Disney characters dressed in patriotic attire outside The American Adventure and catch a performance of the Spirit of America Fife and Drum Corps (performances at 1, 2:15, 3:30, 4 and 4:45 p.m.). The Voices of Liberty will perform at America Gardens Theatre at 12:30, 1:45, and 3 p.m., and inside The American Adventure Rotunda at 4:15 and 5 p.m.
Note: Special expanded show times for Don't Look Back (Sounds Like Summer concert series at Epcot) on the Fourth of July are 5:15, 6:30, 7:45, and 9 p.m.
The evening will culminate with "IllumiNations: Reflections of Earth," a dazzling display of pyrotechnics, at 10 p.m., followed by a heart-pounding, grand finale in a salute to America.
— At Disney's Hollywood Studios, guests can enjoy a twist on traditional fireworks with the "Rockin' 4th of July Celebration". The party begins at the Sorcerer Hat with a DJ at 6 p.m. At 7, 8, 9 and 10 p.m., Mulch, Sweat & Shears will take you on a musical road trip through America. Everything leads up to a special rock 'n' roll fireworks presentation at 10:15 p.m.
Animal Kingdom
Saturdays through August 9, Disney's Animal Kingdom is offering a series of special ticketed events called "Harambe Nights." The evenings include a presentation of "The Lion King Concert in the Wild," a 55-minute version of the Lion King story accompanied by a live orchestra and choir and narrated by such actors as Joe Morton (from ABC-TV's "Scandal"). Harambe Nights begin with a reception, complete with appetizers, beer and wine, in Animal Kingdom's Harambe Village, followed by the stage show in the new Harambe Theatre. The evening concludes with a street party and buffet stations throughout that area of the park. General admission tickets for Harambe Nights run $119 ages 10 and up; $79 ages 9 and under. Some nights are already sold out, as are premium floor seating tickets. The event is from 7 to 10:30 p.m., and parking is complimentary. To reserve tickets for Harambe Nights, visit Disneyworld.com/HarambeNights or call 407-939-1319.
EDITOR'S NOTE: See our AllEarsNet TV show about Harambe Nights here:
http://youtu.be/0TAw5bqUDrU
Epcot
The Sounds Like Summer concert series continues at the America Gardens Theatre in Epcot this July. The series features "tribute" bands that cover music by popular artists. Entrance to the concerts is free with paid admission to Epcot. The tentative line-up for July is:
— June 29-July 5: Don't Look Back – Boston Tribute Band
— July 6-12: Stayin' Alive – A Tribute to the Bee Gees
— July 13-19: Slippery When Wet – The Ultimate Bon Jovi Tribute
— July 20-26: 2U – A Tribute to U2
Show times are 5:30, 6:45 and 8 p.m., except on July 4 when show times are 5:15, 6:30, 7:45 and 9 p.m.
Now through September 15 Epcot is offering an "After Hours Wind Down," which allows you to spend a few extra hours after the park closes at one of four park locations: La Cava del Tequila (Mexico), Spice Road Table (Morocco), Tutto Gusto (Italy) or the Rose and Crown (United Kingdom). Each location will have small plates for noshing, paired with a beverage flight. The cost is $35 per person, plus tax and gratuity. The wind down will run from 9:20 to 11 p.m., but you must make reservations beforehand. Online, visit www.disneyworld.com/spring . You can also call 407-WDW-DINE or stop by Epcot Guest Relations.
EDITOR'S NOTE: See our AllEarsNet TV show about the Wind Down here:
http://youtu.be/8l0mo7J44as
ESPN Wide World of Sports
2014 Disney Soccer Academy, the Fourth Annual Superstar Edition, is a four-day instructional camp that will feature appearances from professional English Premier League players and Brazilian Soccer Stars. It runs through July 10.
-=-=-=-=-=-=-=-=-=-
Don't forget to check our Events page for current updates: http://allears.net/pl/events.htm
-=-=-=-=-=-=-=-=-=-=-=-=-=-=-=-=-=-=-
REHABS AND CLOSINGS
Animal Kingdom
It's Tough to Be a Bug – closed July 7 – August 11, 2014
Magic Kingdom
Tomorrowland Transit Authority PeopleMover – Closed June 2 through August 4, 2014.
Astro Orbiter – Closed June 2 through September 19, 2014.
Several enhancements to the Central Plaza area between the end of Main Street and Cinderella Castle in Walt Disney World's Magic Kingdom are coming over the next few months. Among the changes being made: the addition of sculpted gardens and pathways, expanded restaurant seating and even a special viewing area for fireworks and other performances. In fact, the seating outside of Casey's Corner and The Plaza restaurant will nearly double in size. The project has already begun and is scheduled to be completed in 2015.
Grand Floridian Resort and Spa
Garden View Tea Room – closed June 30 – August 29, 2014. The Perfectly Princess Tea Party will take place at Citricos during this time.
Polynesian Resort
Great Ceremonial House Lobby: Now – December 2014. The atrium is being reimagined to highlight the cultural elements of Polynesia and provide more expansive views. At certain times of day, there may be some noise and alternative paths of travel may be needed throughout the Great Ceremonial House.
Capt. Cook's is undergoing a refurbishment with a grand reopening set for summer 2014. A temporary quick service location, located in the Great Ceremonial House, offers a similar menu to Capt. Cook's, but there are no self-serve Dole Whips. The temporary location is open 6:30 a.m. to 4:30 a.m. daily (that's 22 hours a day).
The Nanea Volcano Pool is scheduled to close July 26, 2014, and will not reopen until sometime in 2015. Several enhancements are scheduled, including a new aquatic playground with children's slides, a new hot tub, and a larger deck with more guest seating. As an alternative, resort guests are being notified that they will receive free, single-day admission to Disney's Blizzard Beach Water Park. Transportation will be provided to the water park, where a dedicated Polynesian guest check-in will be available, at which you can receive your complimentary tickets and towels. The Polynesian's leisure pool will remain open during the Nanea pool refurbishment.
The previously announced Trader Sam's Grog Grotto will not open until 2015. However, a new food and beverage location, Pineapple Lanai kiosk, which will offer the popular Dole Whip, will open near the feature pool area at the Polynesian later this year.
BoardWalk Inn and Villas
The Boardwalk Inn is undergoing renovation through September 9. All guest rooms will get new carpets, new tubs, and new bed linens. The Innkeeper's Lounge (Concierge club level) will have some upgrades as well.
Downtown Disney
The multi-year transformation of Downtown Disney into Disney Springs will treat guests to more shopping, dining and entertainment amid open-air promenades, springs and waterfront charm. Disney Springs will feature an eclectic and contemporary mix from Disney and other noteworthy brands, from boutique shops to unique flagship anchor stores. Disney Springs will double the number of shops, restaurants and other venues for guests to explore, resulting in more than 150 establishments. Drawing inspiration from Florida's waterfront towns and natural beauty, Disney Springs will include four outdoor neighborhoods interconnected by a flowing spring and vibrant lakefront.
As part of the Disney Springs expansion, Downtown Disney parking lots H-K (near West Side locations such as AMC Theatres and House of Blues) closed last July 22 to make room for a parking garage expected to open in late 2014. To compensate for the closed areas, "overflow" parking areas have been designated and will be open most Fridays, Saturdays and Sundays, as well as holidays, special events and other busy days throughout the next few years of the expansion project. Overflow lots include those at Team Disney, Casting and SunTrust. Signage along Buena Vista Drive will direct guests to parking areas. Shuttles will operate from 5 p.m. to 3 a.m. on days that overflow parking is open to transport guests between Team Disney and Downtown Disney West Side near Cirque du Soleil. If you have reservations at a Downtown Disney location, be sure to allow ample time for parking under these new conditions.
As part of the transformation of Downtown Disney into Disney Springs, road work on Buena Vista Drive has begun and will continue in phases through Spring 2016. The roadway will be widened to 10 lanes, adding a dedicated bus lane. In addition, two pedestrian bridges will be constructed, which will allow guests to safely cross over Buena Vista Drive. Visitors to the Downtown Disney area should plan for extra travel time due to construction and lane closures.
Osprey Ridge golf course, its pro shop and the Sand Trap restaurant are closed. When Osprey Ridge reopens in 2014, it will be under Four Seasons ownership. To date, there is no indication whether play will be limited to Four Seasons Orlando guests and Golden Oak residents, or if Walt Disney World guests and/or the general public will have access. This closure leaves Walt Disney World with three 18-hole courses, Palm, Magnolia and Lake Buena Vista, as well as the Oak Trail 9-hole course. (Thanks to wdwgolf.com for the update.)
-=-=-=-=-=-=-=-=-=-
A complete list of rehabs can be found here: http://allears.net/tp/rehabs.htm
= = = = = = = = = = = = = = = = =


MAGICAL MOMENTS
= = = = = = = = = = = = = = = = =
Melanie Labarre: During our last trip, we had a Magical Moment at Boma. My oldest daughter had to go to the bathroom and someone opened the heavy door on her toe. She was crying a lot when she came back to the table. While I was away with my second daughter, a server from a table nearby (named Lauren) came to see what was happening. A while later, my husband noticed something behind my daughter. A glowing Ariel — the one that comes with the drinks — had appeared behind my daughter! My daughter was so happy she wanted to thank Lauren, but we had to grab her to do so. Then Lauren noticed there was a little sister. Not long later, a glowing ice cube appeared in front of my youngest daughter. She was thrilled. And Lauren was not even our server!
Michaela & Warren Hansford, London, UK: We're from the UK and WDW is our favourite place on Earth. I've been 10 times and counting, having recently become a DVC member. Our story relates to the purchase of a Disney Dooney & Bourke handbag last year. Kayley in the World of Disney Store helped us with our purchase but at the time, I didn't really think about the characters that were on my particular bag and where they were placed. It was only when we saw other bags in different styles that we noticed some had better placed characters than others. We asked Kayley if there were any others to compare, but they had almost sold out so there weren't in that particular style. She told us that she also worked in the Grand Floridian gift shop and knew there were a few versions of the bag there. We chatted a bit more whilst we deliberated and she told us that she was very excited as her dad was coming to Orlando to visit her. She said she'd be having a day off but offered to bring some of the bags to the World of Disney Store later in the week to see if I could see one I preferred. We thanked her kindly, but said it was no problem for us to visit the GF gift shop as we were due to go for a character breakfast there anyway. After breakfast at the GF a few days later, Kayley served us again in the gift shop showing us every version of 'my' bag so that I could compare them all. I found one that was even more perfect, so she handled the refund/exchange of the original bag I had purchased. We have always found all of the staff at WDW to be so friendly and helpful but were really taken aback by the personal service Kayley gave us — I wouldn't have dreamt of asking her to do this had she not offered. It's this sort of thing that makes us love and appreciate Disney and the cast members so much.
April Leline: On every trip to Disney, I need to get a picture with my favorite characters, Donald and Daisy Duck. They always seemed to be a bit tricky to find until the Storybook Circus meet and greet opened up. Toward the end of our trip, I made it to this location and could not wait to see them. I was very disappointed when I entered and saw only Minnie and Goofy. Wishes was starting, so I thought I would stand outside and enjoy the show. A few minutes into Wishes, Donald and Daisy waddled out of the tent to join me (and some children, of course!) in watching the fireworks! I got to enjoy Wishes with my arms around my two favorite characters! Truly magical! Tip: Apparently they do this nightly because I enjoyed it so much I went back the next night to visit with them again! (Minnie and Goofy join in the fun, too!)
-=-=-=-=-=-=-=-=-=-=-=-=-=-=-=-=-=-=-=-=-
We just bet you have a story to tell about an unforgettable moment during your Disney vacation! Please send your favorite memory for inclusion in a future AllEars® to: allearsnet@yahoo.com
Thank you all for sharing!
-o-o-o-o-o-o-o-o-o-o-o-
Editor's Note: This story/information was accurate when it was published. Please be sure to confirm all current rates, information and other details before planning your trip.