TOURING
AT A GLANCE...
FUTURE WORLD
WORLD SHOWCASE
ENTERTAINMENT
SPECIAL EVENTS
HOLIDAYS
OTHER WALT DISNEY WORLD
THEME PARKS
OTHER DISNEY THEME
PARKS
Sounds Like Summer Concert Series
Epcot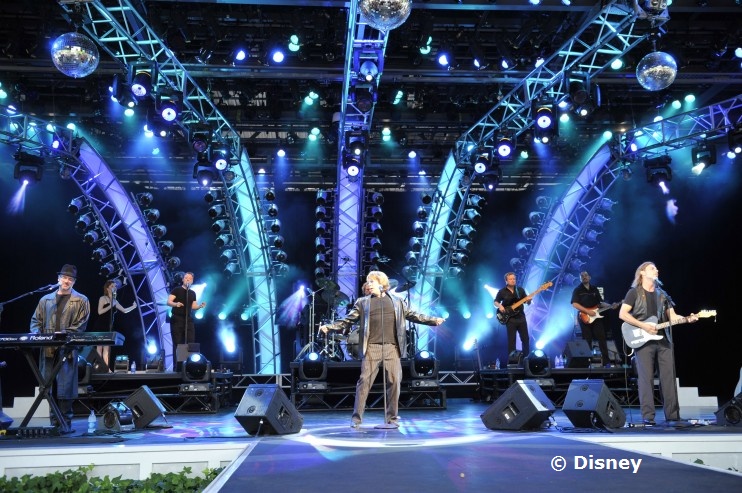 Enjoy sizzling performances from some of the world's hottest tribute bands when the Sounds Like Summer Concert Series returns to Epcot at Walt Disney World Resort June 5-July 23, 2016.
This year's lineup includes (entertainment and times subject to change):
June 5-11: Don't Look Back – A Tribute to Boston
June 12-18: Hotel California – A Salute to the Eagles
June 19-24: Rumours – A Fleetwood Mac Tribute Band
June 25-July 1: Simply Tina – A Tribute to Tina Turner
July 2-9: Stayin' Alive – A Tribute to the Bee Gees
July 10-16: Bruce in the USA – A Tribute to Bruce Springsteen
July 17-23: DSB – A Tribute to Journey
Sounds Like Summer concerts are at 5:30 6:45 and 8 p.m. daily. Sounds Like Summer is included with Epcot admission.
Read about previous Sounds Like Summer shows
HERE.