I have been a tech geek for as long as I can remember. I am also very concerned about our environment. These two things can come together in the craziest of places. Like riding on a Walt Disney World Transportation Bus. I looked up (remember to always look up — and down — everywhere on Disney property) and saw a sign touting Disney's use of R50 fuel in the bus fleet.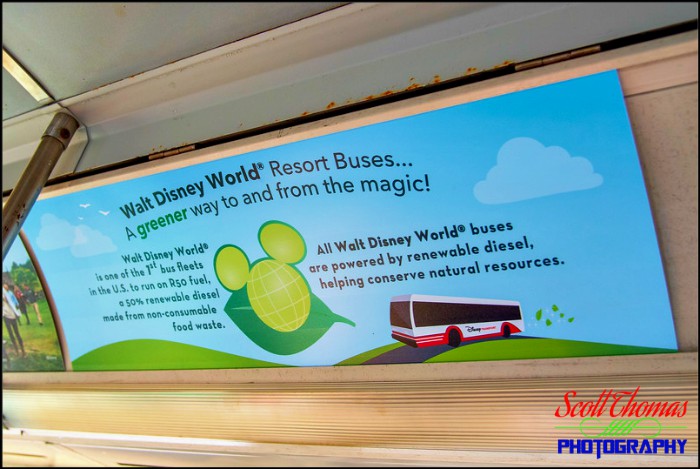 After a little investigation, I found out R50 is called Renewable Diesel, which is made up of a blend of used cooking oil, non-consumable food waste and 50 percent diesel fuel. As you can imagine, the Walt Disney World Resort generates a lot of that kind of waste. By switching 337 buses to use R50, it estimated a 50 percent reduction in greenhouse gases contributed to the environment. That is a great start!
You may have read about the huge new solar farm Disney opened earlier this year that will provide enough energy to power two of its theme parks. That solar farm joined the Mickey Mouse shaped one opened in 2006 near Epcot.
It is nice to see Disney invest in such technologies.
I frequently use my camera or phone's camera when I see something interesting to remind me to investigate it later.
Be sure to follow @allearsnet on Instagram and Twitter!
Be sure to check out our YouTube Channel for reviews, news, information and more! 
Click below to subscribe to the AllEars® newsletter so you don't miss any of the latest Disney news!