For a number of years Disneyland has celebrated Three Kings' Day – El Dia de los Reyes Magos. January 6 (Epiphany) is the official day, but this year the events took place January 5-8.
Three Kings' Day celebrates the visit of the kings to the Christ child on the 12th day after his birth. Traditionally it's three kings: Melchior, Gaspar, and Balthazar, bearing gifts of gold, frankincense, and myrrrh.
The Paradise Gardens area of Disney California Adventure was the site of this year's events.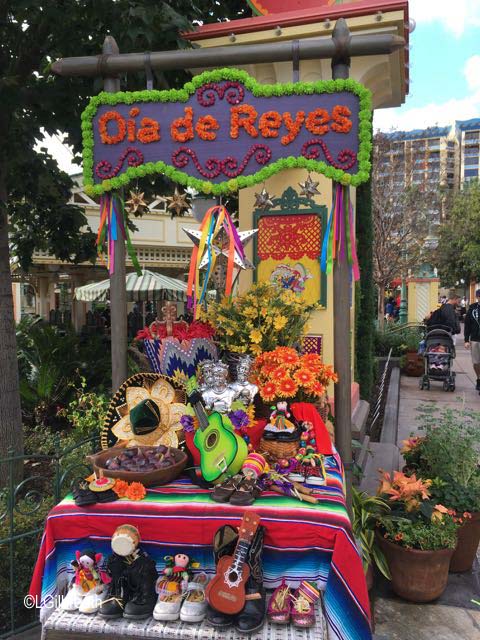 There were several displays set up. On the night before children traditionally place their shoes out for the kings to fill with toys and gifts.
"Rosca de Reyes", or "King's Cake" is a traditional food. It's a sweet bread, round like a crown, and decorated with candied fruits, which resemble jewels.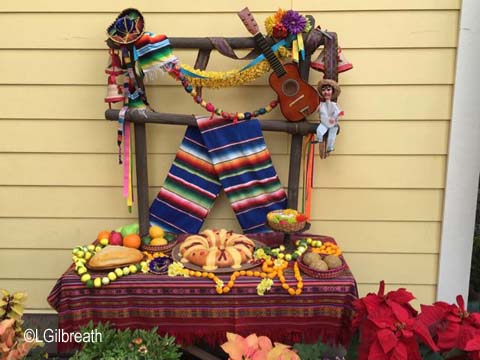 One of the activities was face painting. No charge, and it was available to adults and kids.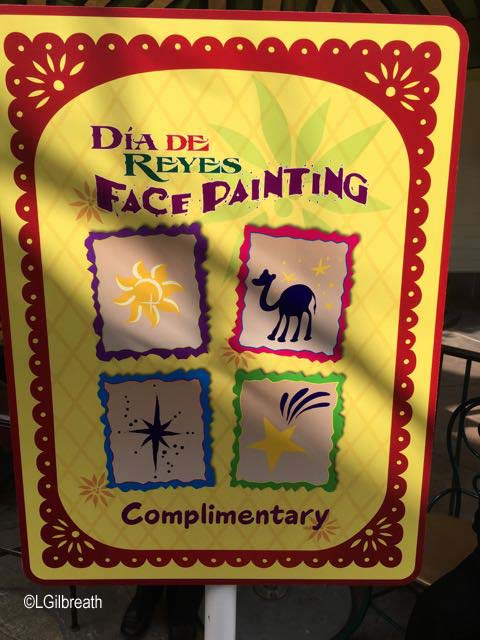 There was also a craft area. Guests could color paper lanterns or decorate a crown with stickers. There were a number of tables and chairs there.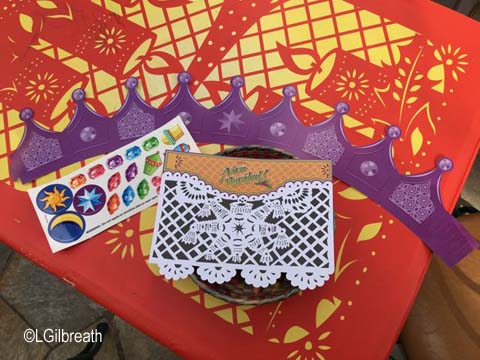 Three Kings Storytelling took place several times each day on the Paradise Gardens stage. This was different than what I expected, but I thought it was well done. I thought it would be more like the Epcot storytellers, with someone acting the part. Instead it was two musicians, who both spoke and sang about holiday traditions such as Las Posadas, Christmas Eve and New Year's Eve, and Three King's Day.
Here's a video of the entire performance.
A few other things I noticed while wandering around the parks…
I'd never gotten a very good look at Skylar on Princess Elena's float. He is a magical talking jaquin.
Since Santa Claus is taking a well-deserved vacation, Santa Goofy was greeting guests in the Redwood Creek "Holiday Visit" area.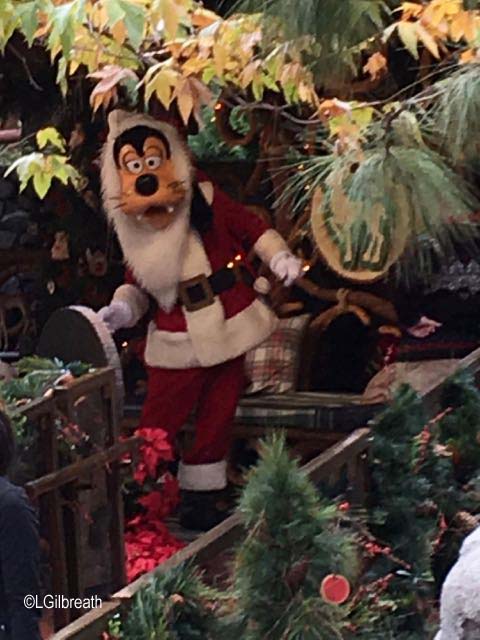 In that same area one of the deer sported a Santa hat.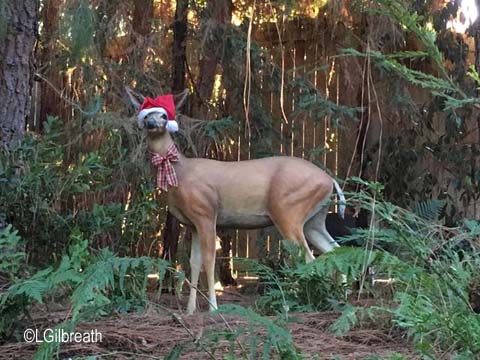 The Tower of Terror closed on January 2 and is under wraps during the conversion to Guardians of the Galaxy – Mission: BREAKOUT.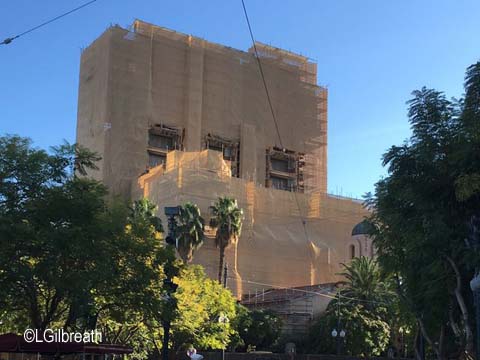 Over at Disneyland, Pocahontas was greeting guests along the Rivers of America near the exit to Big Thunder Mountain.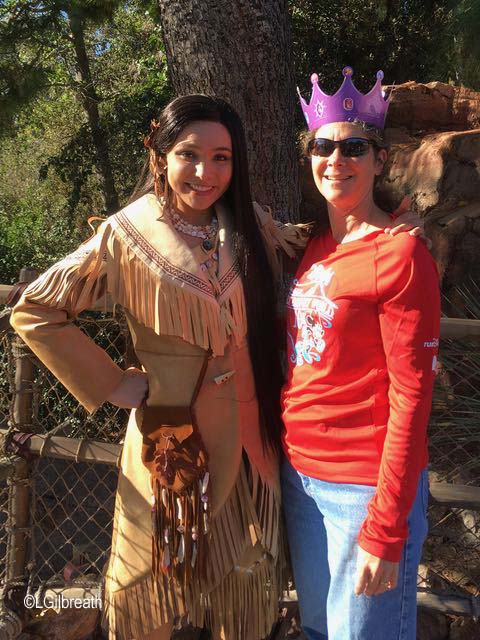 In honor of the Moana movie, several locations in Disneyland are offering a special Pineapple Parfait dessert. It's pineapple, cake, and custard. The necklace is also edible. I tried it and thought it was pretty good.