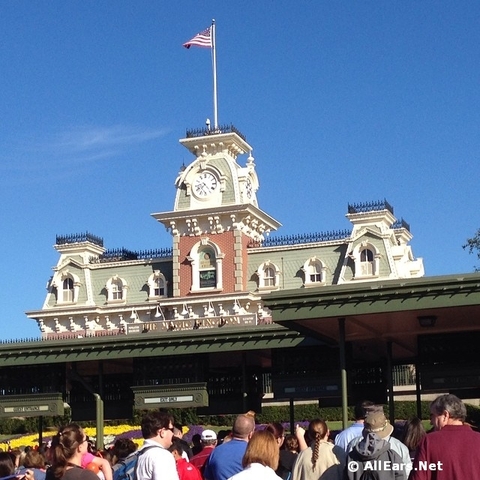 According to reports from local Orlando media, including the Orlando Sentinel and WESH-TV, Walt Disney World has added metal detectors at the entrances to its theme parks as part of new security measures. Initial reports are that guests will be selected randomly for screening with these detectors.
The parks have also added special canine units and uniformed security guards to patrol the property. Similar measures are expected to be put in place at Disneyland Resort in California.
Attendees of the premiere of "Star Wars: The Force Awakens" tonight at the AMC Theatre in Disney Springs may also pass through a metal detector before the screening.
Other security measures are also being implemented throughout the parks. Toy weapons are no longer permitted in the parks, and Disney has stopped the sale of such toys, including squirt guns and toy blasters, at both Walt Disney World and Disneyland. Disney has also changed its policy on wearing costumes in the parks: costumes are now not permitted for those 14 years old and up, not even at Halloween.
Both Universal Orlando Resort and SeaWorld Orlando also have increased security for the holiday season.
You can read more about Disney's current Park Rules HERE.