As part of the "re-imagining" of Downtown Disney, a new retail space opened today on the site of the former Team Mickey spot in the Marketplace. Known as the Marketplace Co-Op, the location serves as a "testing space for new Disney retail concepts, shops and products," and houses six small boutique-type shops under one roof.
I was over at Downtown Disney early this morning for a Disney Vacation Club member preview before the official 11 a.m. opening and had the chance to poke around a bit. I confess that I'm not much of a shopper, but I really did enjoy the space, which is open and airy with a great variety of merchandise offered.
The Trophy Room's merchandise has a weathered, vintage look, and some really unique displays made from recycled materials — an old leather suitcase, stadium seats and the like. There are t-shirts, caps, hoodies, and memorabilia, such as old-fashioned bobbleheads.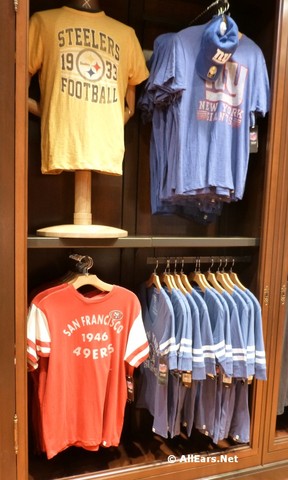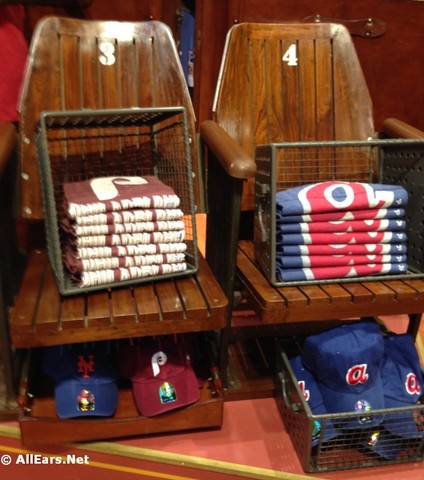 Beautifully Disney dedicates its space to a line of cosmetics and beauty accessories with color palettes themed around Disney characters. The most recent line, dubbed "Curioser and Curioser" with an Alice in Wonderland motif, is currently featured, and a new Villains line, highlighting nefarious females such as Mother Gothel from Tangled, is set to debut here in August. There's also a spot here where cast members will regularly help you apply their make-up for a mini-makeover.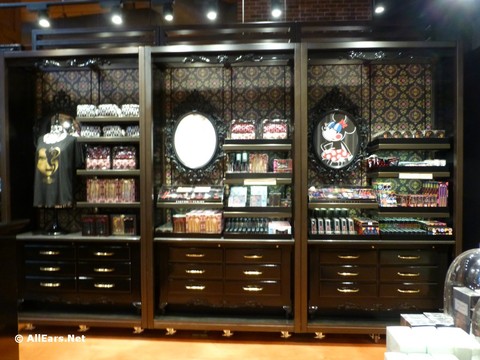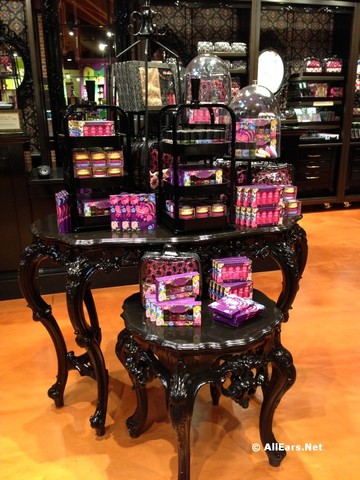 At D-Tech on Demand, you can find the latest in accessories for your electronic devices, all with a Disney motif, but more than that, you can customize your mobile phone cases… right on the spot. With the aid of a touch screen, you can choose your favorite character, theme park or even resort, add your name and a black or white border (or bumper as they called it) and within five minutes your case is ready for you to take home. I saw iPhone, Samsung and Android cases — will need to verify if others are available. Cost of these customized cases is $44.95, but there's an entire wall of other cases — including a few Limited Edition "Frozen" cases — available for $36.95.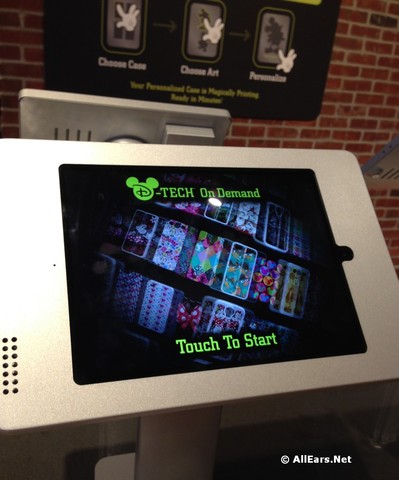 Tween girls are targeted at the trendy Zoey and Pickles, with merchandise that includes funky accessories and casual apparel. I loved the sparkly shoes and some of the whimsical jewelry would be perfect for me teenage nieces.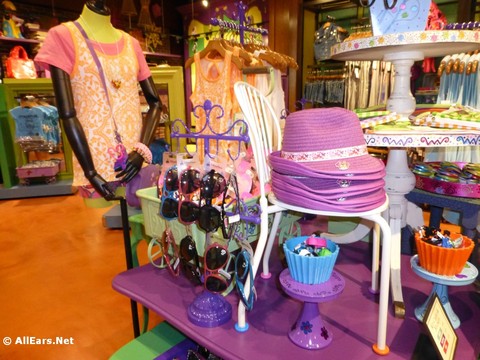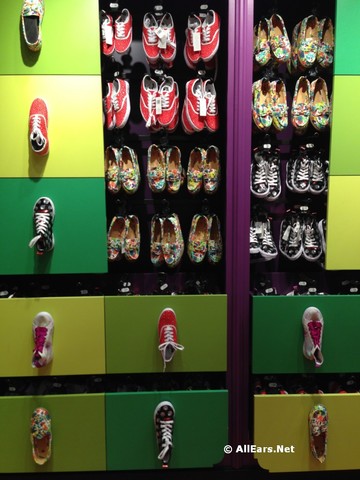 Cherry Tree Lane is the place for more upscale women's accessories, including the coveted Disney-themed Vera Bradley and Dooney & Bourke lines of handbags. The shope also features jewelry and scarves — but the real attraction is the bags, as evidenced by the mountain of soft Vera Bradley bags they had on hand to appease anticipated opening day shoppers.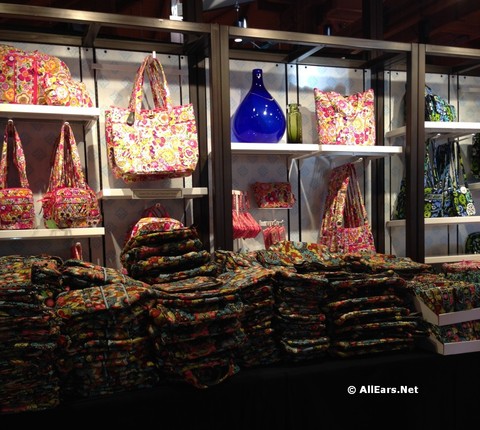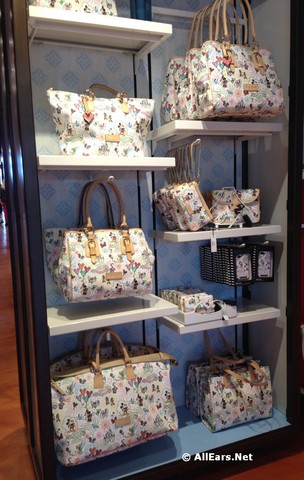 Last but far from least is Disney Centerpiece, which sells housewares from dishes to textiles to wall art with subtle and not-so-subtle Disney designs and an emphasis on nostalgia. Of the six boutiques, this was clearly my favorite — I was so tickled to see the small dishes with old attractions and logos, and so much tiki-type merchandise from the Polynesian resort. Although I don't really like to shop, I could be convinced to drop a small amount of my hard-earned pay here!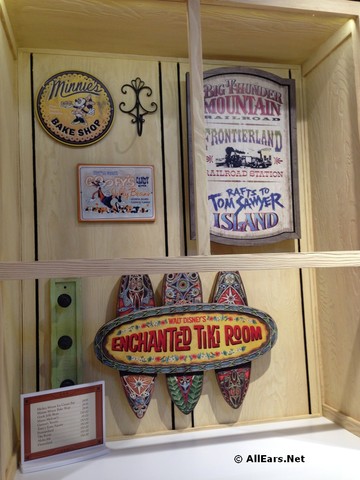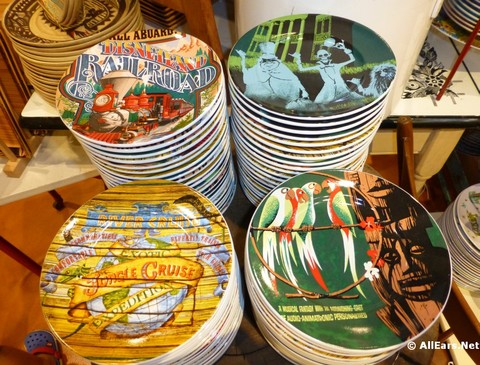 With all the construction currently taking place, Downtown Disney is chaotic — parking and walking around are real challenges. Still, a trip to this new Marketplace Co-Op is worth the effort, especially if you love to shop. I might suggest taking Disney transportation rather than parking if you can, just to save that particular hassle.
Let us know what you think of the new shops if you get the chance to stop by!