The big event of the Disneyland Resort's holiday season is the all-new holiday version of World of Color, "Winter Dreams."
Hosted by Olaf, the Snowman from the upcoming film "Frozen," it's an extravaganza of light, and music and water. Starting off with a virtual choir made up of hundreds of guests who recorded themselves singing "Glow" with their webcams, it includes scenes from "Bambi," "Secret of the Wings," and a production of "Nutcracker," starring the Toy Story gang.
The production also spotlights two numbers from "Frozen," including Elsa's song "Let it Go," and Olaf's song "In Summer."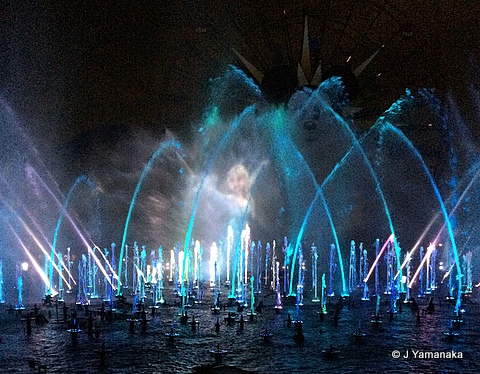 Not only programmed with new content, the technical side of the show has been updated as well, with ultra high-definition projectors expected to be four times sharper than the original World of Color projectors, and the addition of over 700 high-power LED lights lining California Screamin'.
Here's a video of just some of the highlights featured in the new show:
At the premiere, Josh Gad, the voice of Olaf, was there to introduce the new show and answer a few questions afterwards.