Raglan Road Irish Pub & Restaurant Hosts Central Florida's Only
'Great Irish Hooley'
August 30-Sept. 2 at Downtown Disney
LAKE BUENA VISTA, Fla. – The Great Irish Hooley returns for an encore with the electric energy of live music, dancing, great food and fun at Raglan Road Irish Pub & Restaurant in Downtown Disney August 30-Sept. 2.
Labor Day weekend guests can celebrate Central Florida's only boutique Irish festival with authentic Irish cuisine and a memorable long weekend of top Irish band and dance performances.
This year's Hooley lineup includes Scythian, fresh from the Irish festival circuit, with its rock-infused Celtic and world music; Lisa Canny and her contemporary twist on traditional and folk tunes; and Elevation, the world's leading U2 tribute band.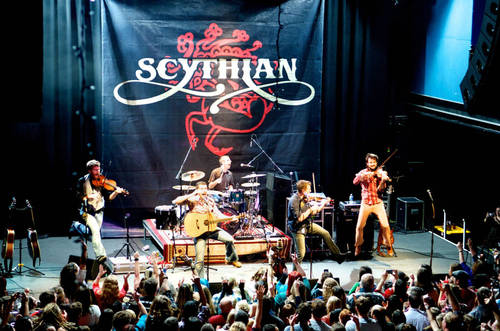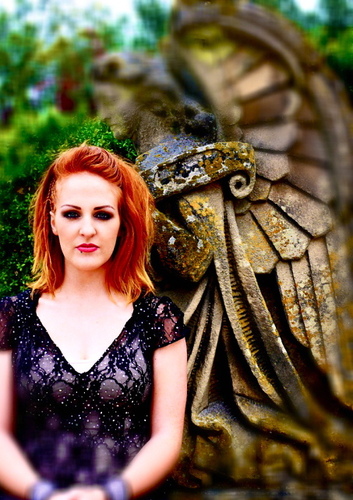 A traditional Irish social celebration, the "Hooley" combines music ranging from traditional to rock tunes with entertainment and interactive fun for the whole family. Raglan Road's Great Irish Hooley includes Irish dance workshops for all in the family — "From Our Roots to Riverdance" — led by renowned Irish dancer and choreographer Ronan McCormack of the original Riverdance cast. Guests also can kick up their heels during structured set dancing known as the Ceili (pronounced kay-lee) – a precursor to today's popular line dances. Irish music workshops – "Between the Jigs and the Reels" — by Dublin-born multi-instrumentalist and Riverdance musical director Declan Masterson round out the long weekend of entertainment. Monday night's grand finale Electric Ceili will be a high-voltage mash-up of every Hooley performer on one rockin' stage.
The Hooley also will feature Celtic face-painting Saturday through Monday and favorite pub fare.
"Orlando's own boutique Irish festival is back by popular demand, and we've invited the best of Irish bands and entertainers," says John Cooke, a Raglan Road founding partner and Emerald Isle native. The entertainment schedule, featuring seven bands and the acclaimed troupe of Raglan Road Irish Dancers, is at www.raglanroad.com.
The four-day party kicks off Friday, August 30 at 5 p.m. and continues through midnight Monday, Sept 2. In addition to Scythian, Lisa Canny and Elevation, performers include:
• Creel, Raglan Road's popular house band with its repertoire of traditional Irish ballads, jigs and reels, as well as modern Irish and country music
• The Raglan Rebels, Ireland's best up-and-coming young band with traditional and modern songs and ballads
• The Farrell Brothers, a multi-talented Irish duo putting their own spin on traditional Irish and modern music
• Johnny Norton & Justin Murphy, an accomplished pair of musicians bringing foot-stomping jigs and reels and Irish ballads. Johnny is a world-renowned bodhran player and has performed with the Chieftains and the original production of Riverdance. Justin has mastered the tin whistle, flute, bodhran and guitar.
Members of all seven Hooley bands will take the stage for the Electric Ceili as the festival wraps up a long musical weekend.
"Take several ultra-talented traditional Irish bands, bring to a boil over the festival weekend, mix all together on one stage and plug them in . . . it's electric!" says Raglan Road founding partner Paul Nolan, also an Ireland native. "This is an incomparable display of talent and collaboration among a group of musicians who understand and respect one another's musical flair."
Throughout the Hooley, guests can belly up to one of Raglan Road's 130-year-old imported-from-Ireland bars or grab a table for authentic fare by Irish celebrity chef Kevin Dundon. A Diners' Choice 2012 award winner, the restaurant is known for its beer-battered fish and chips, Shepherd's pie with a contemporary twist, delectable seafood and gluten-free entrees.
Related Link:
Report on the 2012 Great Irish Hooley