WDW Chronicles: Walt Disney Recognition Day
by Jim Korkis
Disney Historian
Feature Article
This article appeared in the December 2, 2014 Issue #793 of ALL EARS® (ISSN: 1533-0753)
Editor's Note: This story/information was accurate when it was published. Please be sure to confirm all current rates, information and other details before planning your trip.
The month of December is filled with all sorts of special days, most of them connected with various holiday celebrations. Many Disney fans celebrate Walt's birthday on December 5 and even the anniversary of his death on December 15.
However, I don't believe that many people celebrate "Walt Disney Recognition Day" because I bet they have no idea that such a special day officially exists thanks to an Act of the United States Congress.
Former Disney cast member Art "Buddy" Adler should receive accolades from Disney fans. He was the person who organized a group called "Friends of Walt Disney" who gathered together and purchased Robert Disney's garage, which young Walt used as his first homemade animation studio when he moved to Hollywood.
It was slated for destruction so that the new homeowner could bulldoze it down to build a new garage. The group purchased the garage for $8,500, put it in storage and spent years finding a new location for it.
It was finally donated in October 1984 to The Stanley Ranch Museum located in Garden Grove, California. It is open to the general public, and admission is free.
As Adler told me when I interviewed him in 1994 about why The Walt Disney Company did not purchase and save the garage, "The Disney Company considers Walt's first studio to be the one down the street from his uncle's house at what was the Holly-Vermont Realty Company, but that doesn't matter. He may not have done a lot of work here, but this is where he started — and that's what counts."
Adler is 81 years old this year and has written a book that was just recently released about the experience titled, "Walt Disney's Garage of Dreams," which I helped him put together. The book covers many other things besides the garage, including his time as a cast member at Walt Disney World, his memories of the Disney Legends he worked with over the years and Walt Disney Recognition Day.
In 1985, Adler contacted his congressman, Representative Robert Dornan (R-Calif.) stating that there should be a day recognizing Walt Disney. They continued a lively correspondence on the subject.
Dornan finally agreed and introduced a Joint Resolution (H.J. Res. 377) to designate December 5, 1985, as "Walt Disney Recognition Day". He got 30 co-sponsors in a relatively short time. Eventually, more than half the House of Representatives ended up as co-sponsors.
A handful of Representatives actually turned down the opportunity to co-sponsor the bill, not because they disliked the creator of Mickey Mouse and Disneyland, but because they felt that Congress spent too much time and money voting on commemorative days and weeks for various people and causes.
Roughly 500 resolutions were introduced that year for commemorative days. Apparently, that was a common number every year.Unfortunately, Walt Disney Recognition Day was not the type of holiday where schools and banks closed.
"These laws just express a sentiment," said Lillian Fernandez, then the staff director for the House subcommittee that handles commemorative holidays. "People don't have to go out and celebrate these things. They're goodwill legislation, and they make a lot of people happy."
The Congressional Record for December 3, 1985, had Dornan making the following statement:
"I want to thank 227 of my colleagues for joining me in co-sponsoring a joint resolution that the President will sign this week to set aside a commemorative day for a truly unique and great American, Walt Elias Disney….this American, Walt Disney, from very humble beginnings in the Midwest, probably created more joy for his fellow citizens, particularly our children and grandchildren, than any man who has ever lived in this country, indeed the world.
"His cartoon characters, Mickey Mouse and Donald Duck, his books, films, records and wildlife series, educational materials, and internationally known theme parks, have made the name Walt Disney immortal and synonymous with joy, goodwill and integrity. I want to particularly thank Arthur 'Buddy' Adler, a wonderful actor and former Disneyland employee for bringing the suggestion to me for a long-overdue tribute to a man who passed away in 1966 to what I am sure is a great eternal reward.
"Walt Disney's good works have been recognized worldwide and I believe that it is only proper that we formally recognize Walt Disney's accomplishments. Thank you for this commemorative to Walt Disney."
However, even though the resolution passed easily, the official day was amended to the following year to give the White House enough time to hold a full-dress ceremony with then-President Ronald Reagan signing the bill. Basically, in 1985, both President Reagan and Vice President George Bush would both be out of town during the time the bill could be signed.
Ronald Reagan had a long connection to Disney history.
Reagan, of course, was one of the three hosts for the opening of Disneyland in 1955. When Reagan became governor of California in 1966, one of the things he did was to eloquently promote through correspondence with the Postmaster General of the United States the creation of a commemorative Walt Disney stamp which was eventually issued on September 1968.
An interesting sidenote is that President Ronald Reagan's second inaugural on January 21, 1985, had to be held indoors. The outside temperature at noon was only seven degrees farenheit. Several months later, in a precedent-setting move, President Reagan accepted an invitation for a smaller version of the inaugural parade — with the disappointed bands that were unable to participate in the 1985 Inaugural Parade performing — to be staged on the promenade of World Showcase at Epcot at Walt Disney World. The President was brought in by a helicopter that landed behind the American Adventure pavilion. The President spoke at 12:41 p.m. on May 27, 1985, from a reviewing stand resembling a huge plexiglass box in front of the American Adventure.
Here is the official proclamation from then-President Ronald Reagan for Walt Disney Recognition Day, which I think should be celebrated every year:
Proclamation 5585 – Walt Disney Recognition Day, 1986
December 5, 1986
By the President of the United States of America
A Proclamation
December 5, 1986, marks the 85th anniversary of the birth of Walt Disney. "Uncle Walt,'' as he was affectionately known to his moviemaking colleagues in Hollywood, was just that to several generations of American families: a warm, generous uncle who sat us on his knee and told and retold us stories of comedy, imagination, and adventure.
He was a superb animator, a technical wizard, an astute manager and businessman, but above all he was a man who never lost touch with his child's heart and sense of wonder.
Walt Disney's work and the countless characters he created or brought to the screen — Mickey Mouse, Donald Duck, and so many others — are known the world over. But if he is both legend and folk hero today, it wasn't always clear that he was destined to achieve so much. Walter Elias Disney was born in Chicago in 1901.
His family soon moved to Missouri, and he worked at a variety of jobs. He returned to Chicago in 1917 and studied photography and art, but he never graduated from high school. After serving in World War I as a Red Cross ambulance driver, he joined an advertising firm in Kansas City as an apprentice cartoonist.
The real harbingers of his future success in this period, however, were the cartoons he produced in a makeshift studio he built for himself above his father's garage. In 1923, he went to Hollywood with $40 in savings and, with his brother Roy, converted another small garage into a studio and set to work.
He put together two silent movies with a new cartoon character named Mickey Mouse, but he was unable to get them released commercially. With Steamboat Willie in 1928 — a sound film with Disney's artwork and his own voice for the diminutive hero's — Mickey Mouse and Walt Disney had an instant hit, the first of many.
Achievements and awards followed in droves. Disney won 30 Academy Awards. He produced the first full-length animated film, "Snow White and the Seven Dwarfs," in 1937; launched numerous technical innovations in sound and color; produced the first television series in color in 1961; found new and effective ways of combining live actors with cartoon characters in films like "Song of the South" and "Mary Poppins"; and everywhere, in classic movies from "Fantasia" to "The Jungle Book," he celebrated the power of delight through music.
The standards of excellence Walt Disney upheld in animation extended to his later productions, from nature films to movie versions of ancient fables, tales of American heroes, and stories of youthful adventure. His love for technology and the future, his desire to entertain and educate, and his sense of childlike wonder led him to establish two popular amusement parks, Disneyland and Disney World, which today draw visitors from around the globe.
Walt Disney's true drawing table was the imagination, his themes were virtues like courage and hope, and his audience was composed of young people — in years or at heart — who, through the creations of this American genius, found new ways to laugh, to cry, and to just plain appreciate the "simple bare necessities of life.''
The Congress, by Public Law 99 – 391, has designated December 5, 1986, as "Walt Disney Recognition Day'' and authorized and requested the President to issue a proclamation in observance of this event.
Now, therefore, I, Ronald Reagan, President of the United States of America, do hereby proclaim December 5, 1986, as Walt Disney Recognition Day. I call upon all Americans to recognize this very special day in the spirit in which Walt Disney entertained young and older Americans.
In Witness Whereof, I have hereunto set my hand this 5th day of December, in the year of our Lord nineteen-hundred and eighty-six, and of the Independence of the United States of America the two-hundred and eleventh.
Ronald Reagan
This signed proclamation was filed with the Office of the Federal Register, 2:08 p.m., December 5, 1986.
There have been many commemorative Disney-related days throughout the decades, including some from local governments. For instance, Los Angeles Mayor Tom Bradley proclaimed November 21, 1981, as "Disney Animation Day" in recognition of "past and future accomplishments of the Disney animators."
However, when I take time to celebrate Walt's birthday every year, I take great pleasure in knowing that in 1986, the President of the United States proclaimed that the entire United States should recognize the accomplishments of Walt Disney.
= = = = = = = = = = = = =
RELATED LINKS
= = = = = = = = = = = = =
Other features from the Walt Disney World Chronicles series by Jim Korkis can be found in the AllEars® Archives.
Jim also writes for the AllEars® Guest Blog, contributing entries under the heading of "Jim's Attic."
-=-=-=-=-=-=-=-=-=-=-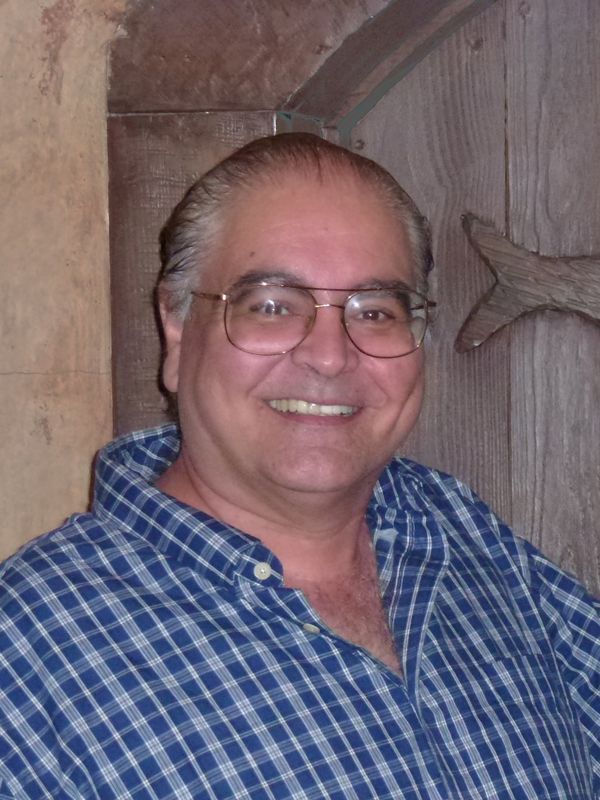 ABOUT THE AUTHOR:
Disney Historian and regular AllEars® Columnist Jim Korkis has written hundreds of articles about all things Disney for more than three decades. As a former Walt Disney World cast member, his skills and historical knowledge were utilized by Disney Entertainment, Imagineering, Disney Design Group, Yellow Shoes Marketing, Disney Cruise Line, Disney Feature Animation Florida, Disney Institute, WDW Travel Company, Disney Vacation Club and many other departments.
He is the author of several books, available in both paperback and Kindle versions. You can purchase them via our AllEars.Net Amazon.com store HERE.
-o-o-o-o-o-o-o-o-o-o-o-
Editor's Note: This story/information was accurate when it was published. Please be sure to confirm all current rates, information and other details before planning your trip.