If you've been to Raglan Road Irish Pub & Restaurant in Disney Springs, chances are good that you've seen fiddler Cameron Ross.  Now he is wowing judges for the BBC Radio Scotland Young Traditional Musician Award.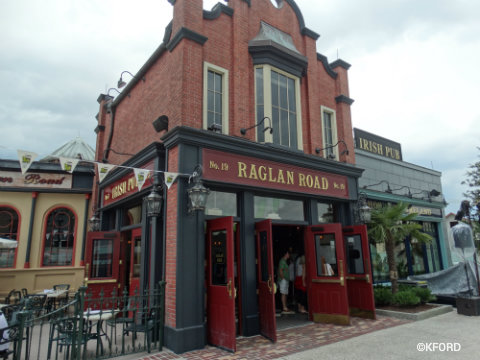 He has done so well, he will compete in January 2019 with five other finalists in the BBC Radio Scotland Young Traditional Musician contest in Scotland.
Ross is a regular performer with the Raglan Roots Coalition on the Raglan Road stages, where he charms and entertains pub guests with his broad smile and musical talents.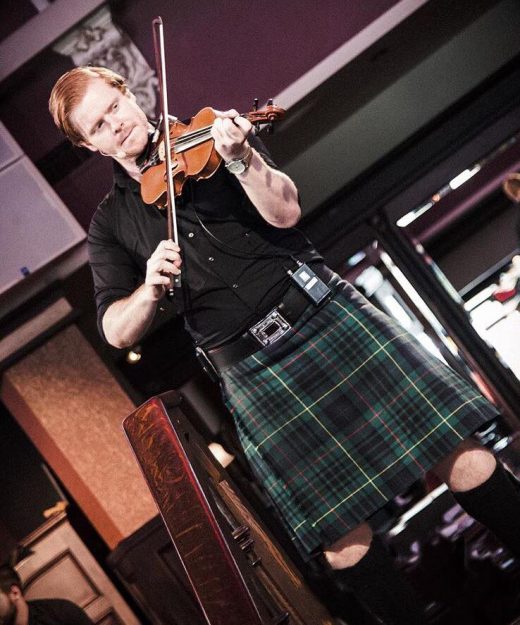 "It's absolutely a huge honor – I didn't expect to get into the finals because the standard has always been extremely high," says Ross, who returns to Scotland Jan. 25-27 for the finals to be held at the Celtic Connections Festival.  Ross will compete against vocalists and musicians who play fiddle, bagpipes, guitar and flute.
Born in Edinburgh and raised  in Stonehaven, Scotland, Ross says that Scottish traditional music has always been a focus of his life.  He began music classes as a 3-year-old and started playing violin at age 7. He has studied music at the National Centre of Excellence in Traditional Music, the Royal Conservatoire of Scotland and East Tennessee State University. Ross composes pieces focusing on traditional styles as well as more contemporary music. He has toured with many artists including The Paul McKenna Band (which has performed in Epcot's UK pavilion) and Phil Cunningham. Plus he has performed for Queen Elizabeth II and Princess Anne!
In addition to playing fiddle, Ross is skilled at playing guitar, mandolin and percussion.  He often wears his kilt, he says, because "it's a very important part of my heritage, and it's always worn for formal events in Scotland or when you go to another country."  Ross says the kilt works well for him during his Raglan Road gigs, as well, because it's "very suited" to Orlando's climate.
Stop by Raglan Road in Disney Springs to hear Ross play and wish him luck!
Subscribe to the AllEars® newsletter so you don't miss any exciting Disney news!