Bing Bong's Sweet Stuff, a new merchandise and confectionery location, opened this past weekend at Pixar Pier at Disney California Adventure.
Bing Bong is the pink, elephant-like imaginary friend from the film "Inside Out" who cried candy instead of tears — hence, one of the shop's signature treats is Bing Bong's saltwater taffy.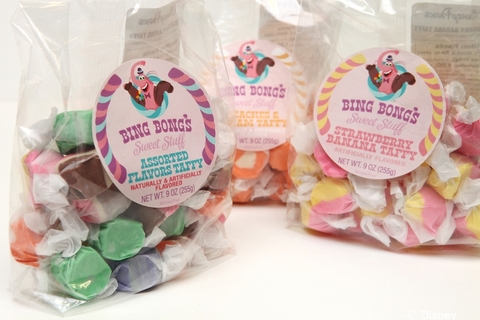 Bing Bong is also featured in one of the shop's other treats — a colorful, candy-covered caramel apple.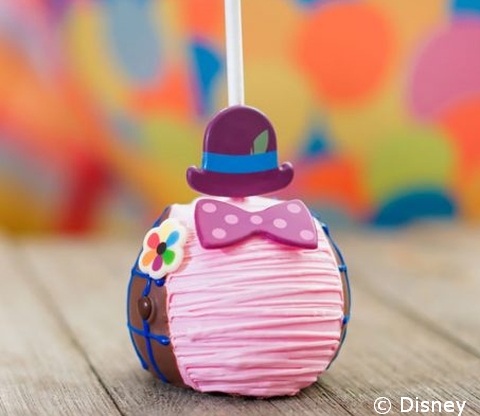 Along with an assortment of other sweet treats like cotton candy, saltwater taffy, flavored popcorn, cake pops, and caramel apples, Bing Bong's Sweet Stuff features Pixar souvenirs, apparel and accessories.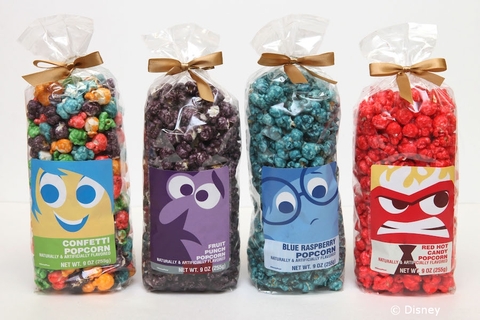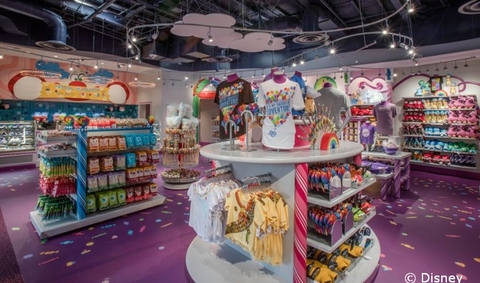 Along one wall of the shop, Jangles the Clown looks on as guests enjoy Memory Refreshers — frozen drinks that are available in a variety of colors and flavors.
Rainbow Unicorn, also from Inside Out, oversees another corner of the shop.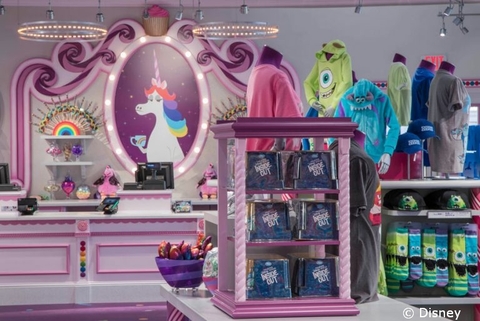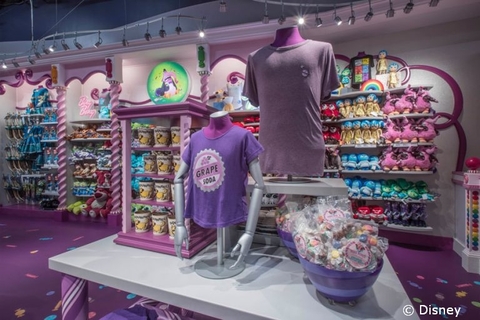 Bing Bong's Sweet Stuff is located across from Pixar Pal-a-Round.