Making the Most of Resort-Only Stays at WDW
by Autumn Hilden
AllEars® Feature Writer
Feature Article
This article appeared in the August 9, 2016 Issue #881 of ALL EARS® (ISSN: 1533-0753)
Editor's Note: This story/information was accurate when it was published. Please be sure to confirm all current rates, information and other details before planning your trip.
With Labor Day and Columbus Day (or Indigenous Peoples' Day) just around the corner, now is a great time to start planning for the long weekend trips of fall. School breaks mean peak crowds at the parks, so this year consider a resort-only getaway at Walt Disney World, and find yourself relaxing in the glow of that famous Disney hospitality 24 hours a day for the length of your stay.
Because what could be better than finally actually soaking up the atmosphere of your hotel? Too often when we go for the parks, our resort stay gets lost in the hustle and bustle of tourism. Even going completely park-free to Disney World leaves dozens of other entertainment options across miles and miles of property, from water parks to mini golf to live shows and shopping. You can pack a lot into a long stay, if you're inclined. For a quick jaunt, though, keeping your trip small scale can yield big relaxation benefits.
Want to get the most vacation for your hotel dollars? Read on for where to unpack at resorts in each category!
General Tips
Pick one place and stay there. Again, we're only talking about two or three days, so conduct a little experiment with your time and see if it stretches when you rein in your options. This trip, stick to only your resort of choice and save exploring the rest of the World for next time. You'll be amazed at how sweet and even romantic WDW still can be, especially when you really steep yourself in the thoughtful details of your resort.
Use your senses. Want to be wowed on your weekend getaway? Experience the care and attention put into Disney World's resorts for free, just by noticing them intentionally as you spend time at your hotel. Music plays a big role in scene-setting, so be sure to listen for theme music and sound effects as you walk, talk, eat, swim, and shop. Also, look for all the details and decorations in your surroundings. Actually walk up to the paintings, prints, collages, and sculptures. Keep an eye out for antiques. And smell. Whether it's the beloved scent of a/c battling the humidity or the unique aromas of WDW tap water and clean towels, breathe it in deeply.
Take advantage of programming. The number of planned activities there are to do at your resort varies from resort category to resort category, but resolve to participate in everything at least once. Take in the movie nights, go on the lobby or architecture tours, and win those impromptu trivia contests.
Focus on variety. You may have your favorites, but there's a lot more out there to discover if you're willing to try. All resorts offer multiple pools; try every one, because moonlight in the quiet pool makes memories. Take a different route to your room each time you go back; you never know what getting lost will get you. Force yourself to eat at a variety of restaurants and order different types of food. Yes, that Tonga Toast at the Kona Cafe is amazing, but the Macadamia Nut Butter and Pineapple Sauce Pancakes are nothing to sneeze at.
Best Value Resort for a Long Weekend
By just a tiny bit, the Art of Animation and Pop Century hotels offer an edge over Disney's All-Stars for a park-free weekend. AoA and Pop have access to a lake and one more swimming pool each over the All-Stars, which in turn give guests more options for views, locations for walks, and space to spread out. That's worth a few dollars per night. If you're with kids, opt for Art of Animation. The overall theme, themed rooms, and availability of family suites will put you in the company of others with young ones. If you're getting away kid-free, Pop Century will do you right with a slightly more adult patronage. Bonus for choosing one of these hotels: they're neighbors, so if you really just can't hunker down and relax at only one location for a weekend, you've got a back door that leads to double the fun.
While you're enjoying your days away from the crowds, take time to do and see! Visit each building courtyard for a "huge" dose of ambience. A photo shoot (or photo scavenger hunt) among all the icons and sets could be a fun way to see it all. Mix up your meals by sitting outside and in and by trying out the pizza delivery room service. And don't forget, when you're just lying low at your resort, you set your own hours. Sleep in, stay up, and take advantage of the lack of guests at off mealtimes and slower pool hours. You could even fit in a surrey rental and ride around the lake. At night, hit up the pool bar for some fresh cocktails (a consistent menu across the World means you get Deluxe libations at your Value digs), and definitely make sure to settle in for nighttime, outdoor movie screenings. The front desk has schedules.
Best Moderate Resort for a No-Parks Getaway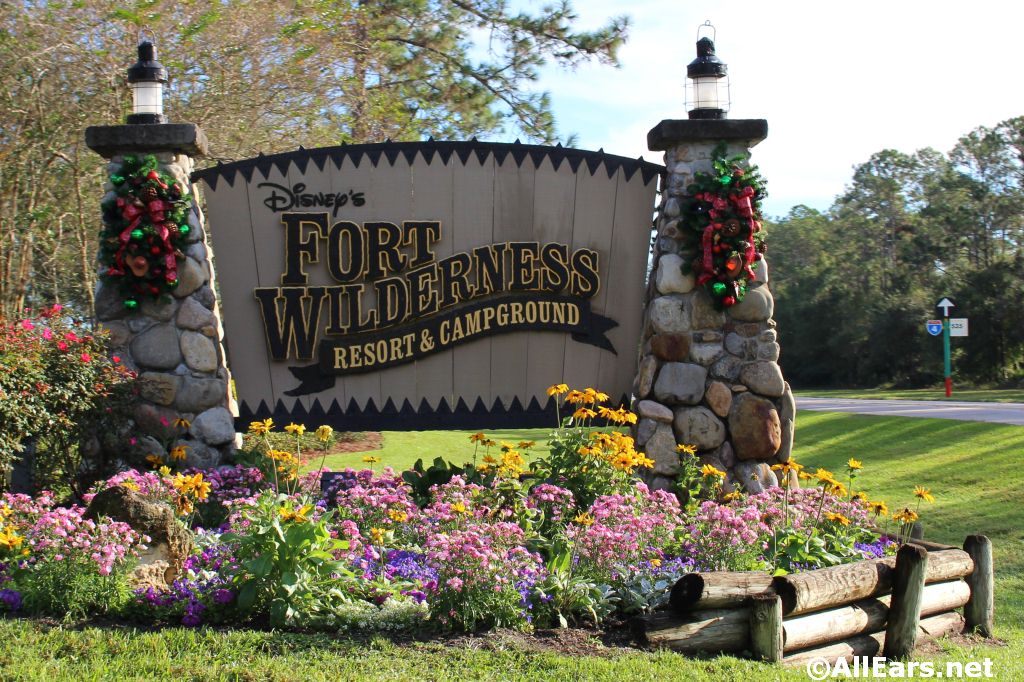 I usually forget to think about my next choice when I'm making travel plans. Maybe it's because it's not a hotel, per se. However it does offer the absolute most to do in one place, and that's why I must pick the Cabins at Fort Wilderness as the best Moderate for a long weekend at Disney World.
First, let's talk about the Tri-Circle-D Ranch. This attraction alone features enough activities to fill an entire half-day of a no-parks vacation weekend. Straight off, you can watch a blacksmith literally fashion horseshoes from scratch and fit them onto horses. That is cool! But if you're more into doing than watching, you've got riding options. There are pony expeditions for kids, trail rides for adults, and wagon rides for the whole family. Alone with your sweetheart? Carriage rides through the forest are a total must. And if none of those things is doing it for you, I have two words: Cinderella's ponies. They live there and are waiting for you to go visit them.
Fort Wilderness makes it easy for you to be active all throughout your stay. The facilities include swimming pools, basketball and volleyball courts, and jogging trails, and you can also rent bicycles to ride or canoes to paddle. If relaxing is more your thing, go fishing on Bay Lake, catch an outdoor movie or some arcade games (there are two gaming areas), or watch your kiddos play on one of two playgrounds.
The Cabins at Fort Wilderness even have you covered for unique offerings you won't find many other places. The FW Archery Experience is 90 minutes of lessons and target practice, while the Back Trail Adventure is a two-hour, guided Segway tour that includes lessons so you can master your vehicle, friendly Disney banter from your guide, and photo stops. When you're finally ready to just sit back and enjoy the campgrounds, head to not one but two live shows on the campus. Mickey's Backyard BBQ and the Hoop-Dee-Doo Musical Review are both full of food, singing and dancing, and good humor. See the latter for a WDW classic experience and the former if you're looking for characters. And speaking of characters, the Fort Wilderness nighttime campfire sing-alongs are the only ones on WDW property that feature character appearances. Chip and Dale show up to toast marshmallows and stargaze with you.
Best Deluxe Resort for Staying Put
Whoa boy, this one is tough, and I would love to hear others' opinions. Disney's Deluxe resorts tend to be heavy on one specialty (e.g., restaurant choices at Boardwalk, sports and recreation opportunities at the Contemporary, ambience at the Polynesian), so picking a single place to crown as champion for a long weekend gets complicated. For sheer variety and number of options, though, the Grand Floridian wins it for me. The honor makes sense for Disney World's flagship hotel — it's got a little of everything, which is exactly what you want when you're planning to stay put and enjoy amenities.
Guests can participate in a number of water-based activities, such as renting watercraft for general cruising or guided tours. And that's not all the fun in store for you on Seven Seas Lagoon. Fishing excursions, yacht rentals, and specialty cruises are also options. At night, watch the Electrical Water Pageant for old-school vacation vibes.
If you're a landlubber, consider renting a private, poolside cabana during your park-free stay. Or, go for the ultimate luxury and book some spa time at Senses, a full-service salon and spa at the Grand Floridian. (Note that Senses allows supervised children as young as 4 years old in all spa areas.)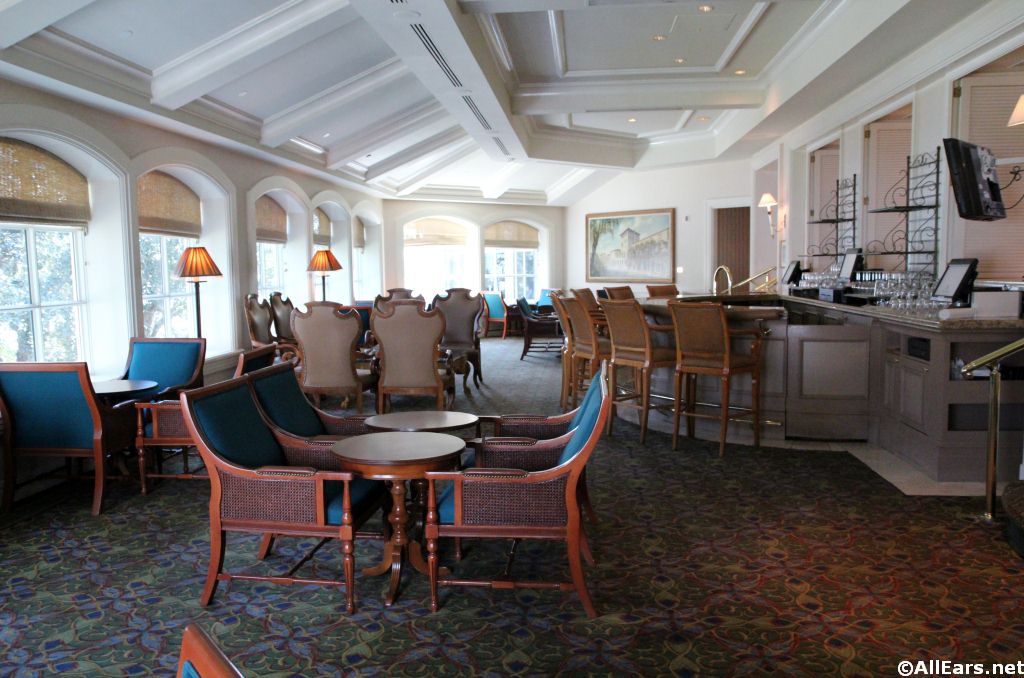 The jewel in the resort crown is also tops when it comes to shopping and dining. Men's and women's resort wear, Disney goodies of every variety, and more are available at the hotel's five gift shops. And with 10 different dining and drinking establishments, plus room service, you could spend an entire three-day weekend at the Grand Flo and never eat at the same place twice! From the exclusive Victoria & Albert's to the character meals at 1900 Park Fare to the quick and casual Gasparilla's Grill, there's something for every taste and occasion. Just make sure to toss back a tipple at Mizner's Lounge so you can enjoy the live jazz stylings of the Society Orchestra up close. And if you're looking for something a little different, book afternoon tea in the Garden View Tea room.
Honorable Mention
Finally, I want to give an honorable mention to the Animal Kingdom Lodge as another Deluxe option for a fabulous weekend sans parks. Sure, it has fewer dining options than the other Deluxes, and no water activities, but what it lacks in quantity it makes up for in quality. Wild animal encounters cannot be beat, and the seclusion of the facilities makes for an unparalleled stand-alone adventure. Superb food at Jiko (and Sanaa if you venture over to the resort's Kidani Village) and the excellent theming of every nook and cranny of the hotel also make the Animal Kingdom Lodge a contender.
There you have it. With plenty to do and seasonal discounts (yay for hurricane season!), Walt Disney World resort hotels are a destination in and of themselves. Get away and break from your vacation routine by getting intimate with your resort over a long holiday weekend. Your stay will bring a whole new meaning to Limited Time Magic.
= = = = = = = = = = = = =
RELATED LINKS
= = = = = = = = = = = = =
— Pop Century Fact Sheet
— Art of Animation Fact Sheet
— Fort Wilderness Resort and Campground Fact Sheet
— Grand Floridian Resort and Spa Fact Sheet
— Animal Kingdom Lodge Fact Sheet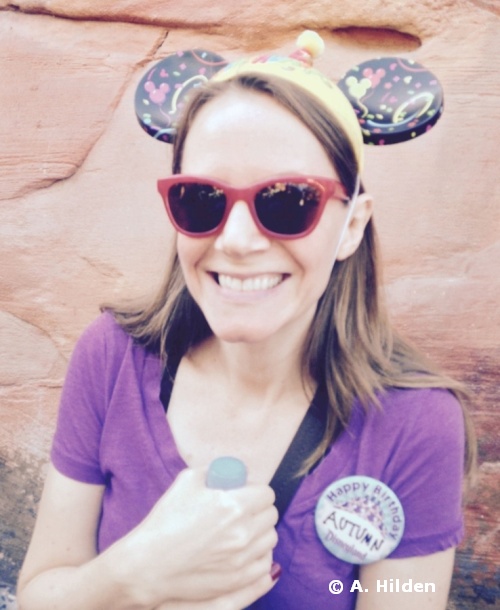 = = = = = = = = = = = = =
ABOUT THE AUTHOR
= = = = = = = = = = = = =
Autumn Hilden is a Los Angeles-based writer and editor. She has worked for Disney Publishing Worldwide and The Jim Henson Company and is currently writing books for young adults. Autumn grew up taking family photos in front of the waterfall pool at the Polynesian Village Resort and selecting "desert" for the final flight on Horizons. She now embraces Disneyland as her happiest place on Earth. You can follow her on Twitter here.
-o-o-o-o-o-o-o-o-o-o-o-
Editor's Note: This story/information was accurate when it was published. Please be sure to confirm all current rates, information and other details before planning your trip.