If you've been to the Disney Parks before, you've seen all types of people enjoying the attractions, taking in the theming, and dining on some Disney grub. We thought we'd take a look at five archetypal Disney guests that we've all seen exploring the parks. Do any of these describe you, or are you breaking the mold?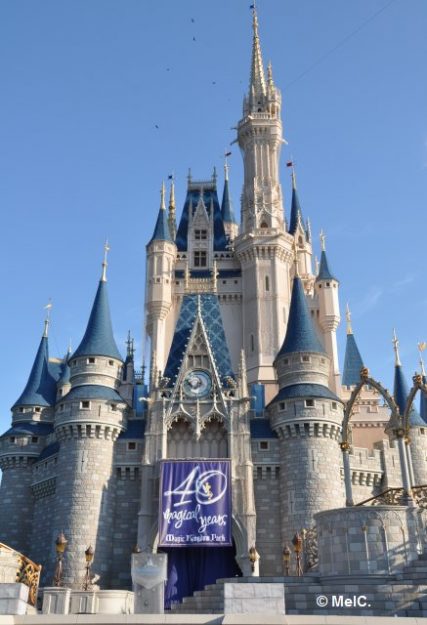 The  Disney/Star  Wars/Marvel/Frozen  Geek
Can  you recite  every line to  Frozen? Do you sing  along at the top of your lungs to every song featured in Happily Ever After? Have you teared up when meeting Mickey Mouse, or Chewie, or Star Lord, or Elsa? If so: Congratulations, you're a Disney/Star Wars/Marvel/Frozen geek!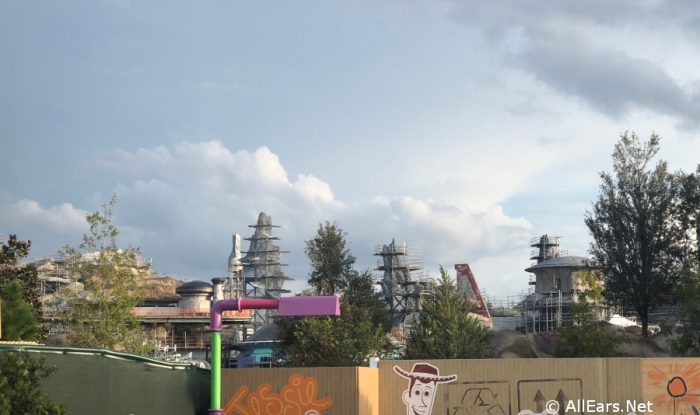 When  you're in the parks, you'll see these lovable geeks all around you — maybe you even ARE one! (We sure are!) Whether they are dreaming of a night in the Castle, imagining what it will be like when Star Wars: Galaxy's Edge opens, thinking about Walt Disney and his determination to make the parks a reality, or singing along to Let it Go, you'll see this type of Disney fan in every area of every park. 
For Disney Parks geeks, a trip to Disney is more than a vacation — it's a momentous life event. It doesn't matter if they've been to Disney, ridden Star Tours, or seen Frozen Ever After a hundred times before. For these fans, there's no end to the excitement they get from their favorite characters, rides, and storylines. Everyone loves a Disney geek because they're our fan site creators, our founts of obscure information, and our novelty tee shirt designers.
The Worn-Out Parent
You know this type. You might even be one. They're the folks pushing strollers, wiping tears, juggling snacks, doling out "No"s, and generally looking like they're sleepwalking. (We do see smiles on these faces through it all, which just goes to show that even a worn-out parent is a rock star!)
Worn-out parents have a tough job. They're trying to keep everyone else happy, making sure no one misses their favorite attractions, getting their kids (and spouses… ahem) to fun ADRs, navigating the crowds with a lot of extra baggage — all while trying to have some fun themselves! And this doesn't even include all the work they did planning the trip, packing essentials, and keeping it all together!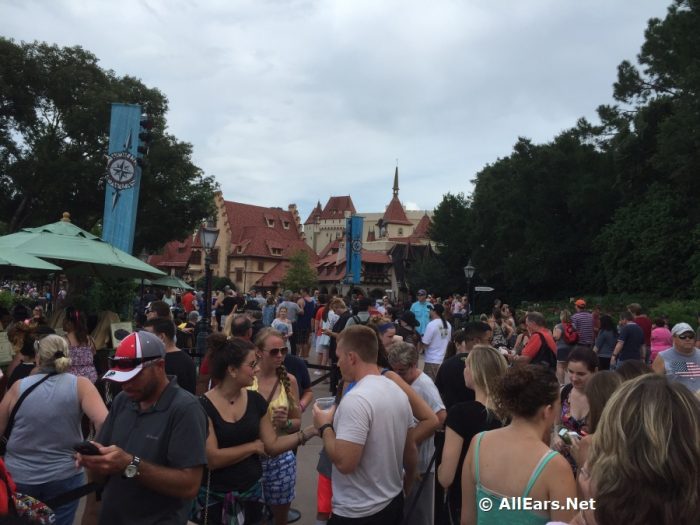 The next time you spot a worn-out parent hanging onto the edge of parenting glory, give them a nod or a smile. What they really need is a nap, a reward, and a hug… but a nod of understanding can go a long way toward making the worn-out parent feel a little less alone.
The Over-Programmed Guest
If you're a fan of the sitcom The Middle, you know that Sue Heck was the penultimate Over-Programmed Guest. She planned her family's trip like it was her job — including a tabbed binder with ride times, restaurant information, maps, and hotel details. When Sue's binder bit the dust, she lost her cool.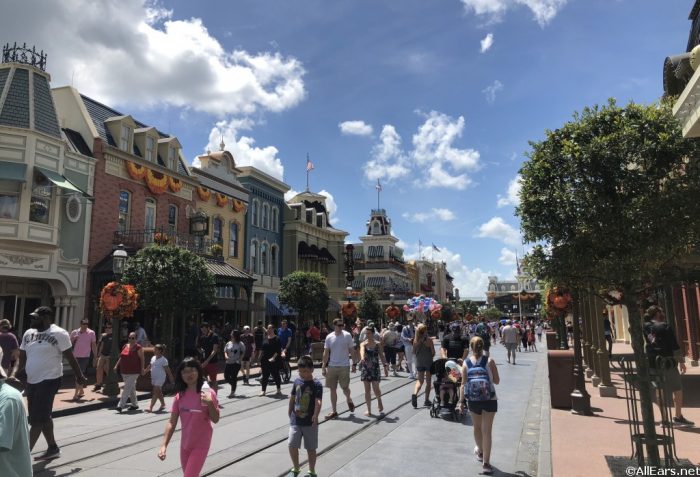 Nowadays, we see the over-programmed guest tightly gripping his or her cell phone, frantically double-checking ADR schedules, strategizing to hit rides with the shortest wait times, and grabbing those on-the-fly Fastpass+ reservations like a boss.
One distinctive feature of the over-programmed guest: they're constantly trying to get their families on board and on time! They know the nearest bathroom to every ride and whether there's enough time to visit between rides. They have their kids by the hand as they plow through the crowds to the perfect parade-viewing spot, and there's no room for shenanigans.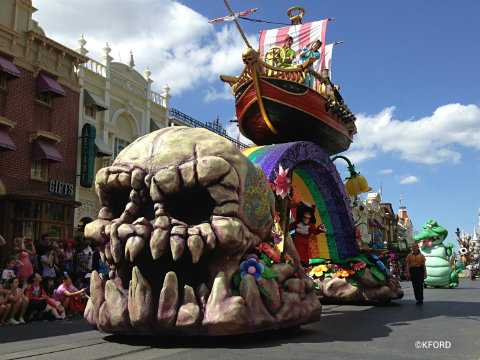 Big round of applause to our over-programmers! They set alarms at the 180-day and 60-day reservation marks, have detailed spreadsheets covering everything from rides to dining to movies under the stars. We might not always appreciate the over-programmed guest as much as we should, but without them we'd be hungry, bored, and in need of a bathroom break.
The "I'm-Here-So-Often-I'm-An-Honorary-Citizen" Guest
The Honorary Citizen guest usually falls into one or more of the following categories: Annual Passholder, Disney Vacation Club Member, and/or Florida Resident. While the rest of us envy the honorary citizens, it might not be easy to spot them in the wild, so to speak.
You'll see these guests taking a more relaxed approach to their park time, having already identified their favorite restaurants and shady spots, the rides they are willing to wait for and the ones they'll simply skip and catch "next time."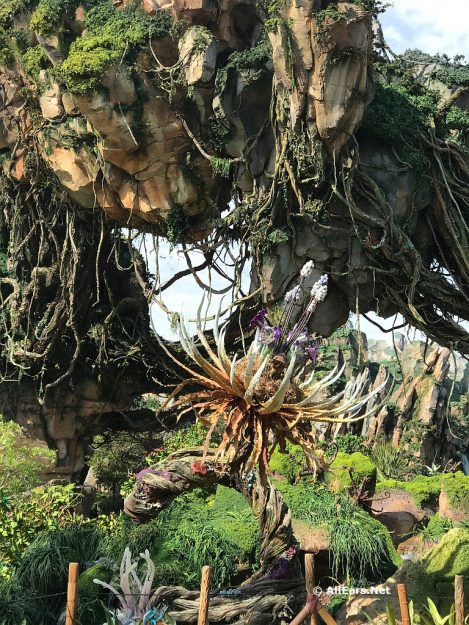 These guests may also be wearing the spoils of their years of Disney Parks experience: tee shirts from years ago, hats and pins they purchased over the course of a decade (or more!). One thing you won't see: those binders we discussed above. The honorary citizen doesn't need the detailed plan because they know there's always another day to get things done. And we celebrate this approach, because it means the honorary citizen is in a perpetual state of almost-time-for-Disney bliss.
The Foodie
Yeah, you know the type: they've scoured the internet for restaurant reviews, know where to find all the best snacks, and won't stop till they've had their fill of Dole Whips. This is the guest who's planned his or her vacation around the Epcot Food and Wine Festival events and whose attraction Fastpasses are scheduled around meals, not the other way around.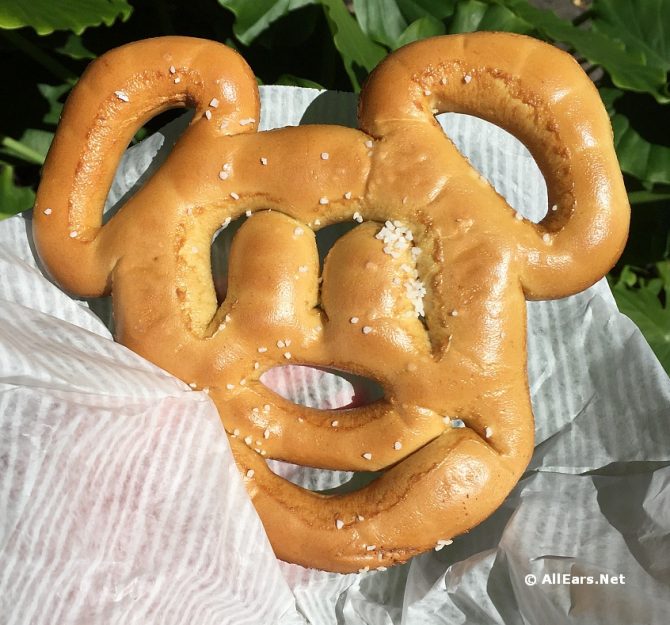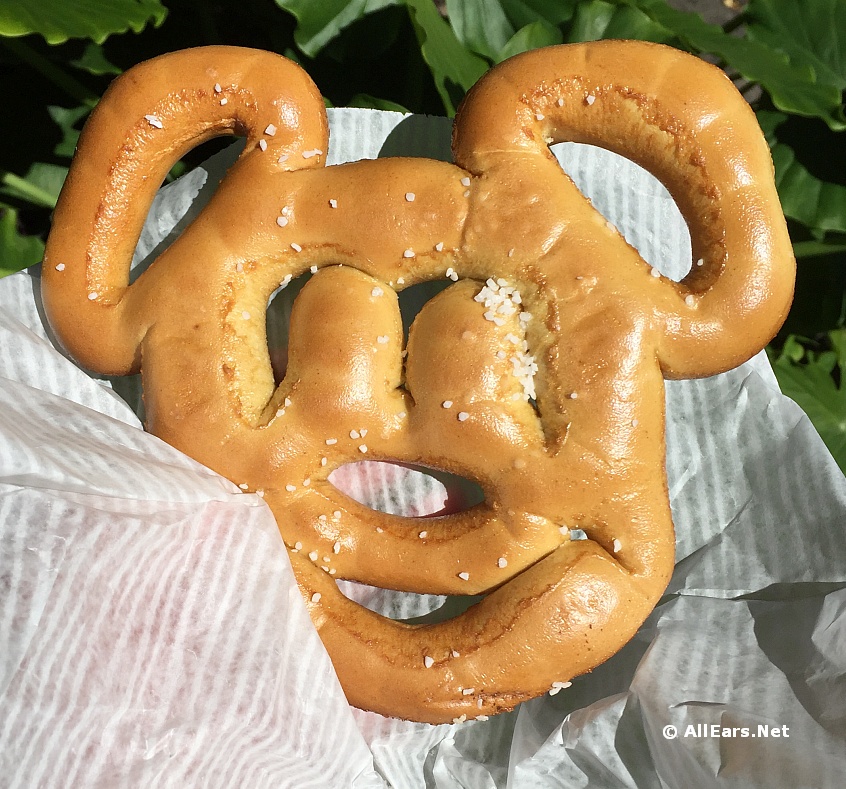 The Foodie has at least one ADR scheduled every day (with a plan for snacks in between!). They'll not only know the best restaurants to go to, but also the best way to get them because they don't want to miss a morsel. These are the folks who know Disney food is totally worth the trip!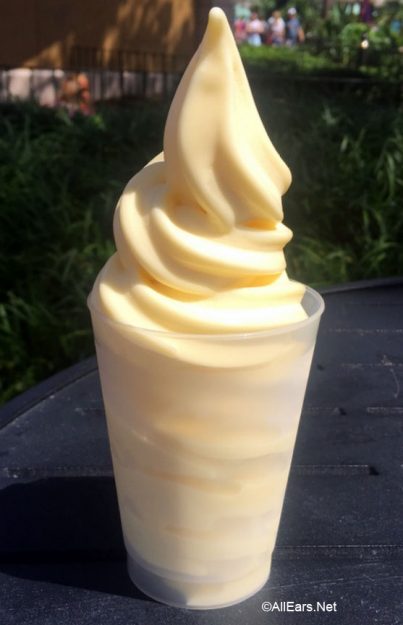 We raise our Mickey Premium Ice Cream Bars to you, our fellow Disney foodies!
With which Disney guest archetype do you most relate? Are you a combo? Or none of the above? Have we missed any? Let us know in the comments!