What's New in AllEars.Net's Rate and Review
Compiled by
Debra Martin Koma
AllEars® Editor
Feature Article
This article appeared in the October 2, 2018 Issue #993 of ALL EARS® (ISSN: 1533-0753)
Editor's Note: This story/information was accurate when it was published. Please be sure to confirm all current rates, information and other details before planning your trip.

You're all familiar with AllEars.Net's Rate and Review section, right? It's where AllEars.Net readers can go to leave their ratings and thoughts on a variety of Disney experiences — dining, accommodations, tours, cruises and more. It's also the place where you can READ the honest opinions of your fellow Disney park-goers to help you plan your Disney vacations. Long-time readers of this newsletter may recall that we occasionally dip into the vast pool of our Rate and Review section to highlight what our readers have shared recently about their favorite Disney things.
Our Rate and Review section not only has a large area for your comments but also asks you to rate each item on a scale of 1 to 10 (10 being the best), with the option of either recommending or not recommending. In addition, you can summarize the pros and cons of the experience.
We've taken a look at our reviews over the last several weeks and found some interesting nuggets we thought we'd share here — just in case you haven't had a chance to look over there yourself.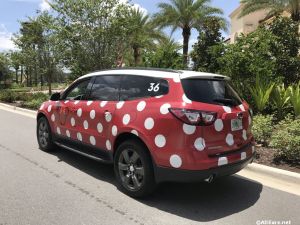 Disney's Minnie Van service has been getting some positive appraisals lately, like this from reviewer DBennett, who says: "My family (myself, my wife, my 8-year-old son, and my 3-year-old son) used the service three times on our recent trip (Oct. 2018). We used it one night leaving Hollywood Studios at closing, then we used the service going to and from Mickey's Not So Scary Halloween Party. This service is invaluable if you get anxious being crowded into a bus. Also, even though it took a little while to get a van on both evenings it was still quicker than waiting on a bus. The guarantee of a car seat for our little one was great. We will budget this service in for all of our trips going forward."
There was also a very detailed and thoughtful review of the service from an anonymous author that caught our eye — here are a few excerpts:
"We just returned from a Walt Disney World stay and experienced the new pricing — and requesting — system for Minnie Vans. We also were at WDW in the spring of 2018 and experienced the $25 flat fee and old requesting system… The new pricing system is more expensive than getting a taxi (which we have also done). Comparing similar trips (via data from our Lyft app, the platform the Minnie Van service is based on) to illustrate the price hike: in April 2018 an 8.6 mile trip was the flat fee of $25. In October 2018, an 8.4 mile trip (so slightly shorter) was $41.35. And that was with a 10 percent discount I had through Lyft, so in actuality the ride was a bit more expensive. Tip is not included with the new pricing structure… But, the Minnie Vans are all new and clean (they are Chevy Traverse vehicles) and obviously very well-maintained. There are chargers readily available for multiple devices (and device types). They play Disney music… They can get closer to the parks than almost any other vehicle. They can also go back to the cabins and campsites at Fort Wilderness (making it much easier to get to the Hoop-Dee-Doo Review or Mickey's Backyard BBQ — they can drive you right to the exact location)… Unfortunately I think Disney expanded this program too much, too quickly and did not have the infrastructure in place to support the additional growth. Our drivers this past trip were NOT of the same caliber as the drivers in the spring (when the service was smaller). Our drivers in the spring were consummate Disney professionals and had clearly been very well trained. They were pleasant, courteous, helpful… everything you would expect. Our drivers this past trip were clearly not trained well. There was a noticeable and significant difference…"
Have you used the Minnie Van service? Is it worth the extra expense to you? Why or why not? Leave your thoughts in our review section HERE.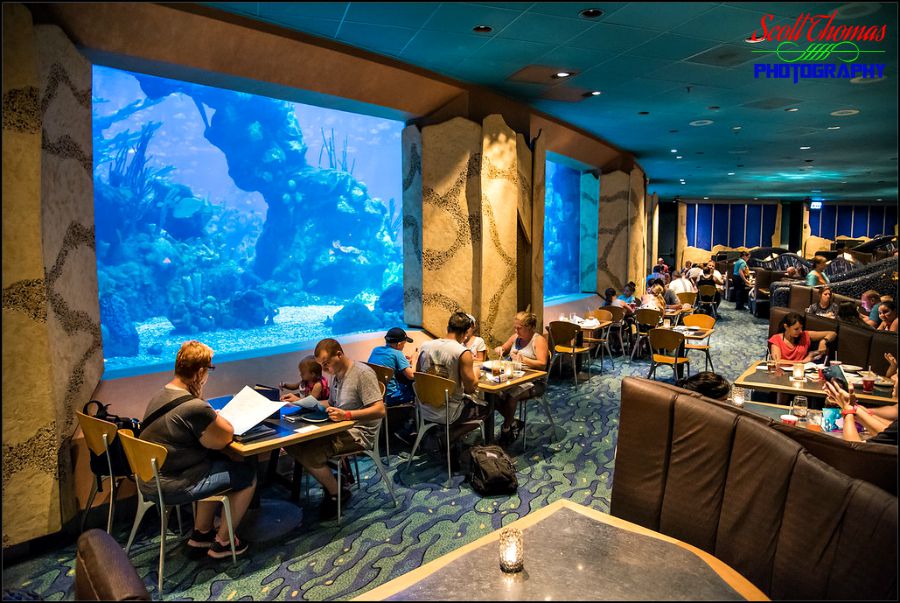 A few of you have been showing some love for some old standby restaurants, which is always nice to see. Like this from BigBri: "We have eaten at the old Planet Hollywood and wanted to try the new one even though some of the reviews were not glowing. Wow… are we glad we did! The food was excellent (try the chicken and gravy), service was warm and welcoming and the atmosphere, great. Yes, it is noisy, but we were still able to talk. It was full, but there was plenty of room to get to and from the tables and we weren't sat too close to others (we were on the balcony). But the best part had to be the sing-alongs. There was no pressure, no encouragement, but 'Let It Go' set the mood, 'Sweet Caroline' ramped it up and 'YMCA' brought the house down! We will definitely be back the next time we are in Florida from the UK."
The sometimes-overlooked Coral Reef in Epcot also got some props from reader annat586: "We all agreed that this was our best meal of our trip! Connie was our server and she was great! My husband and son had the baked stuffed lobster, and they loved it! My other son had the lobster mac & cheese with spinach. He called it the fancy mac & cheese and loved it. I had the shrimp and grits. The presentation was beautiful! The dish had just enough heat without overpowering the rest of the flavors. Wonderful! My husband and I had lobster bisque instead of dessert. The two teens had the Wave, which is their favorite dessert. We love this restaurant and love the tank and seeing all the marine life."
Sci-Fi Dine-In at Disney's Hollywood Studios also got a nice shout-out with a 10 out of 10 rating from an "anonymouse" reader: "Loved this restaurant! Such a fun experience, my 5-year-old was in awe of the old-school films being shown."
Newcomer eatery Pizza Ponte, found in Disney Springs, earned this rave from reviewer Tom Schuler: "ABSOLUTELY FANTASTIC. I love everything about Pizza Ponte. They claim to have the best pepperoni pizza you've ever had and they ain't lying. Highly recommend it." In fact, Tom's only negative: "It's nearly 500 miles from my house."
On the other side of the spectrum, though, we had a rare negative review from an anonymous reader about the Magic Kingdom's Fireworks Dessert Party — they only gave the experience a 3 out of 10, saying, "could not see the castle due to someone holding up a large tablet obstructing my view and due to the crowded garden, I could not move. Cast member refused to ask him to take it down. Money wasted, never again."
This seems to be a growing complaint — inconsiderate photographers. But what do you think? Does this dessert party fall short? You can let us know your experiences HERE.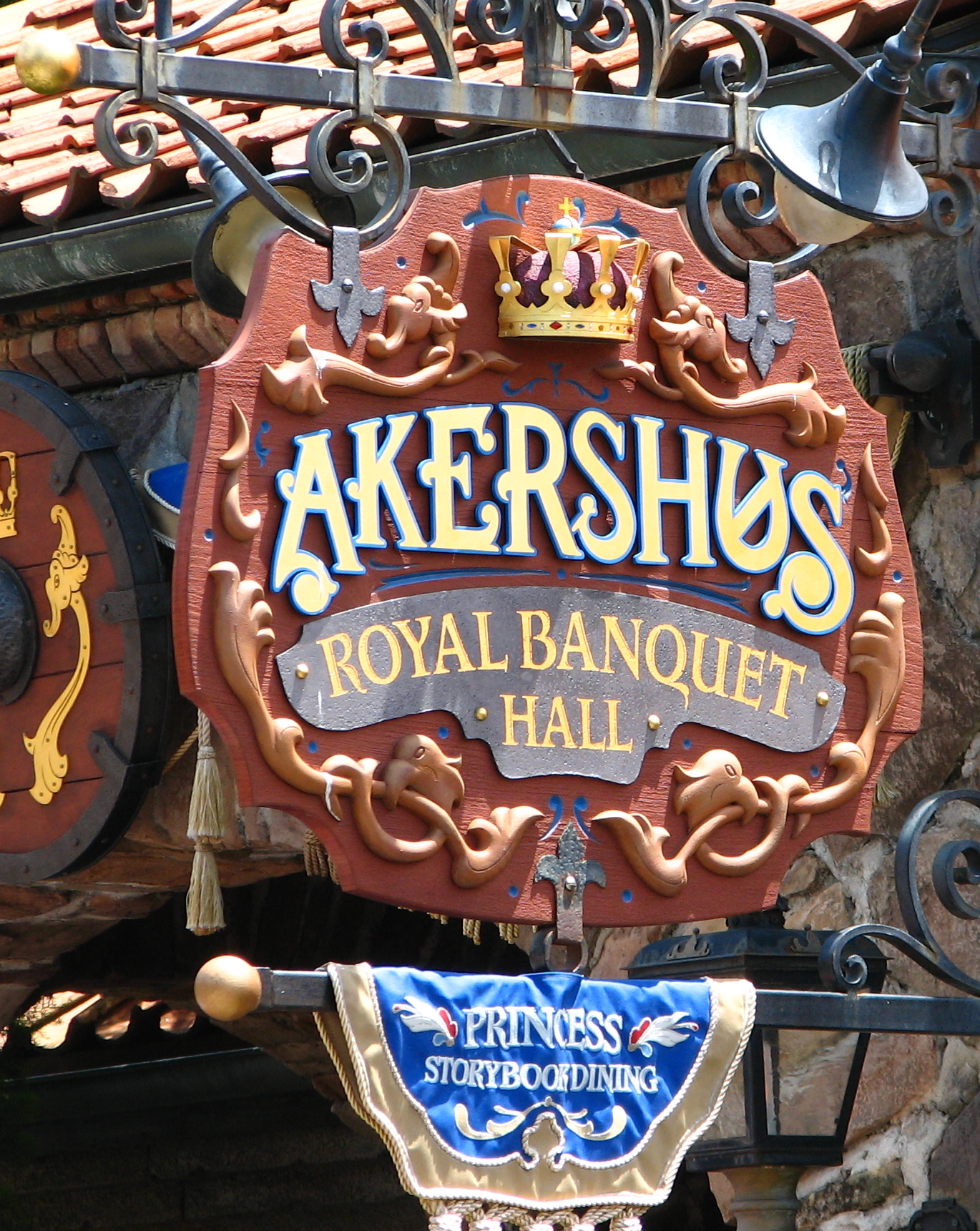 Akershus Royal Banquet Hall in Epcot's Norway pavilion also was on the receiving end of a low, 2 out of 10 rating. Said reviewer Georgia: "In my opinion the choice and quality of food was very mediocre. The salad bar was poor. The only two Norwegian items were the smoked salmon and one kind of cheese. For the rest, could have been an American appetizers buffet. As main course I tried the meatballs and they weren't much better than the ones you can have at IKEA! The desserts really were not impressive. You can have much better desserts at the Norwegian bakery across from Akershus. Being Disney, I was disappointed. Compared to the past experiences there I was amazed at the change of quality. For me, a rip-off."
Have you had a better experience at Akershus lately? You can leave your review HERE.
That's a quick snapshot of what guests have been talking about in our Rate and Review section recently. We encourage you to visit our Rate and Review area to speak out and let us know what you think, not just about the hotels and restaurants, but many other aspects about Walt Disney World, including MagicBands, special tours, and even the Disney Cruise Line and Disneyland.
============
RELATED LINKS
============