The editors here at AllEars.net always remind me to take lots of photos of food when I visit Walt Disney World. Alas, I do not do it enough. I do like to photograph one good meal each time when there are a few adults dining with me, though.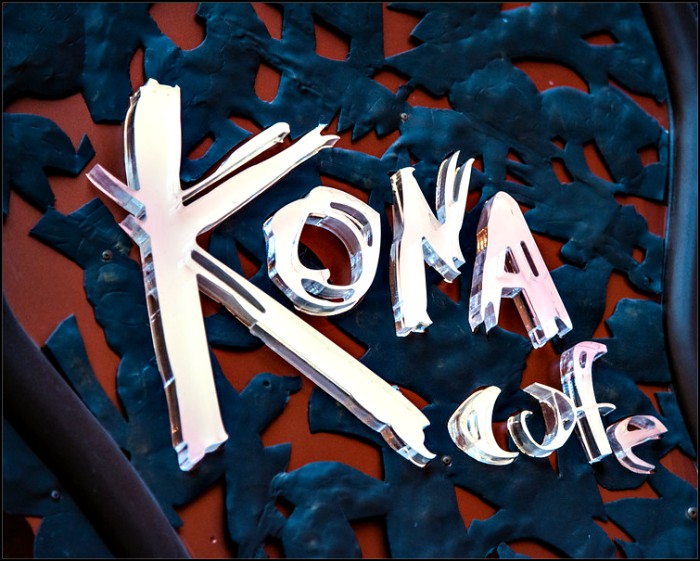 Such was the case for breakfast at Kona Café in Disney's Polynesian Village Resort. Kona Café was very busy that morning and my group was seated in tight to other tables. Normally, I like to get down to eye level when photographing food items, but had to make do this time.
I photographed all the food photos in manual mode with these settings: Shutter Speed at 1/60th of a second, Aperture at f/5.6, Auto ISO set to ON and bounced flash off the ceiling to fill in shadows and enhance colors.
First up was the Polynesian Egg Platter breakfast entree, which is served with two eggs-any style (scrambled here) with fresh fruit poke, bakery-fresh muffin and home-fried potatoes with sausage links.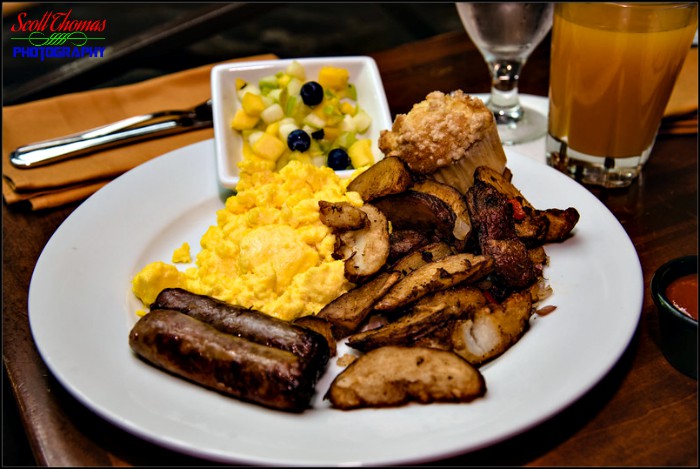 Ham and Cheese Omelet breakfast entree with home-fried potatoes.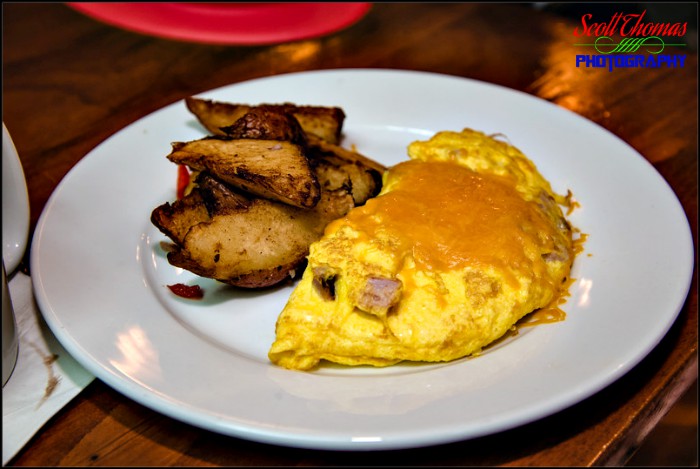 Seven Seas Samoan breakfast entree featuring poached eggs with citrus hollandaise sauce on pulled pork and turkey hash with mustard greens and tomatoes tossed in a citrus vinaigrette.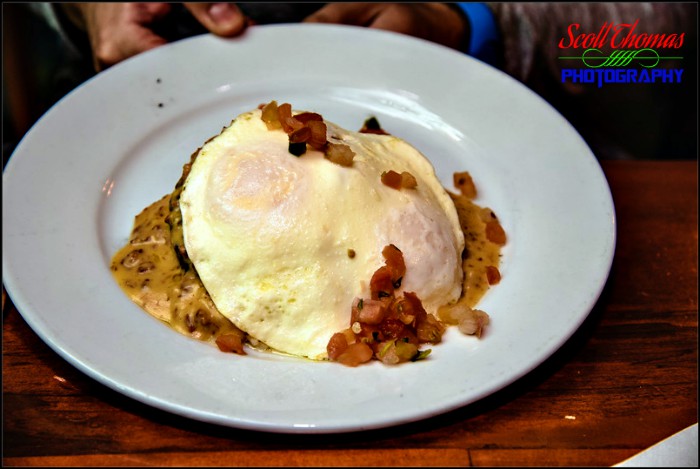 And last, but certainly not least, Kona Café's specialty…Tonga Toast breakfast entree with sausage links and strawberry compote.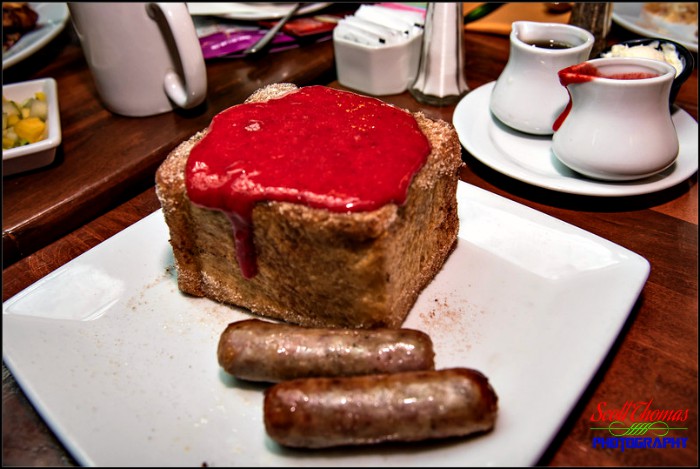 Ah, now I want to go back and get another Tonga Toast!
When processing these photos, I took a Custom White Balance off the plates using Adobe Lightroom's White Balance dropper (most photo editors have something similar). The original photos had a touch of blue/green color cast from the lighting used by the restaurant and the ambient lighting coming down from the glass roof overhead.
For more on food photography, visit these links:
Are You on Instagram? So Is AllEars.net! Here's even more for Instagrammers:
Check out our YouTube Channel for reviews, news, information and more!
Click below to subscribe to the AllEars® newsletter so you don't miss any of the latest Disney news!