Walt Disney World Chronicles: Do You Remember Harry Holt?
by Jim Korkis
Disney Historian
Feature Article
This article appeared in the January 10, 2017 Issue #903 of ALL EARS® (ISSN: 1533-0753)
Editor's Note: This story/information was accurate when it was published. Please be sure to confirm all current rates, information and other details before planning your trip.
Harry Holt, born in April 1911, passed away at the age of 93 on April 14, 2004. At the time of his death, he was living in Casselberry, Florida, and had a son and daughter living in California. When he died, his wife of 27 years, Barbara, was quoted as saying, "He was a very simple man, very quiet and modest, but he knew his trade. Disney was his life. He used to love to show other artists how to draw characters. He always drew. It was just a part of him."
But who WAS Harry Holt?
Holt was a Disney animator and sculptor who officially retired from the company in 1982. However, thanks to his friend Ralph Kent, Holt started a new Disney career in 1987 at the age of 76 in a nook in the lobby of the Disneyana Collectibles Store (later known as Exposition Hall) in Main Street's Town Square at the Magic Kingdom.
Until he turned 83 years old, he sat behind an animator's desk interacting with guests. Originally, the job was to promote the opening of the Disney-MGM Studios with its new animation studio, but Holt proved so popular and beloved that he remained there for seven years, working limited hours five days a week.
During that time, many a Disney fan would delight in getting an 8" x 11" photostatic drawing done by Harry. The pencil drawings were of Peter Pan battling Captain Hook, Lady and the Tramp dining out, Snow White dancing with the Seven Dwarfs, Bambi surrounded by his friends, Cinderella, Pinocchio or even Ariel. Harry would sketch in some additional details that he had intentionally omitted as he chatted with the guests and then signed and dated the drawing in the bottom right corner. Most guests had no idea that he was not just another friendly, elderly "Disney show artist," but was an animator who had a rich and varied career at Disney and elsewhere.
Harry told me during an informal interview in 1990 (his quotes in this article are from that interview) that in 1936 he was visiting his mother in California when a friend showed him an ad for artists at the Disney Studios.
"I had no formal training in art. It was just a childhood thing that I loved doing. But at that point, it was the Depression and I felt I had nothing to lose, so I applied for the job and got it," he said. "It was a young company, struggling to survive, but there was excitement and camaraderie and most of the artists were working on "Snow White and the Seven Dwarfs" (1937). It was a quality piece. We were all proud to work on it and we still use it today as a standard for others."
Holt first worked as an in-betweener on the Silly Symphony "Woodland Cafe" and was then put on Snow White where one of the sequences he "in-betweened" featured the Old Hag Witch as she was rowing on the river. By the time of "Pinocchio" (1940), Harry had become an assistant animator to Disney Legend Eric Larson and worked on the opening sequence between the puppet and Geppetto.
"The picture didn't do as well as it should have because it was released during wartime and all that tension. Also, I always felt that what hurt it was that it was not a love story and people are by nature attracted to the idea of love and romance as they obviously were in Snow White.
"When the war started, I worked on training films for the Navy like torpedo guidance and other related fields so I kept getting deferments. Finally, they couldn't defer me any longer and I got the 'Greetings' letter from Uncle Sam, went in for physicals and was accepted. However, I had just turned 31 years old and Congress had just enacted the restriction of not drafting anyone over 30, so I went back to the studio and back to training films. In 1943, I became a full animator."
In the 1940s, Harry picked up extra money by moonlighting, working on comic books. Active as a comic book artist through the Sangor Shop, he did funny animal art for ACG comic books like "Merry Go-Round Comics" (1944), and he drew the feature 'Blackeye and Blubber' for "Barnyard Comics" by Better Publications (1948).
From 1943 to 1956, Holt worked primarily as a full-fledged Disney animator on the shorts including many credits on the Pluto cartoons ("The Purloined Pup" and "Pluto's Housewarming") and the Donald Duck cartoons ("Chips Ahoy," "Donald's Diary" and "In the Bag") among many others.
Holt left Disney in 1956 because he could see that the studio was winding down on the production of animation and he had been offered a job by Fred Niles Communication Center (then the largest producers of television commercials in the East) located in Chicago to produce and art-direct live-action and animated commercials.
"I had been at it (animation) at Disney for 20 years," he explained. "I just wanted to explore new avenues, and it was more money."
He worked there for four years and loved the work but not the city, especially in the winter. When he decided to return to California, Disney had eliminated 75 percent of its animation staff after the release of "Sleeping Beauty" (1959) and the discontinuation of theatrical shorts. It was during this period that Walt Disney seriously considered closing his animation department entirely because of time and cost.
Holt found work at Hanna-Barbera from 1960 to 1964 on such television series as The Flintstones, The Jetsons and Top Cat. From 1964 to 1966, Harry worked as an animator on the feature film "The Man from Button Willow" (1965) and some "Tom and Jerry" cartoons for MGM. He then returned briefly to Hanna-Barbera to work on the feature film "Hey There, It's Yogi Bear" (1964) and series like "The Impossibles" and "The Herculoids."
In 1966, he returned to Disney to work on sculpting maquettes for the audio-animatronics characters. His sculpture work included figures for Country Bear Jamboree, Pirates of the Caribbean, Haunted Mansion and "probably 50 percent of the figures for the Mickey Mouse Revue." Harry didn't just do figures, but did some of the Aztec art that appears on the front of the pyramid in the Mexico pavilion at Epcot.
When he returned, Jungle Book (1967) was in production and Harry got the idea to do up figures of Mowgli, Baloo and King Louie from the dance scene.
"I thought it would make a great opening for one of the 'Wonderful World of Color' shows, to have Walt describe the dance scene using these three-dimensional figures and introduce the film to the public," Holt said. "Walt loved the idea and told me to hold on to them and show Card Walker, who at the time was in New York doing some marketing for 'That Darn Cat' (1965)."
During this waiting period, though, Walt Disney passed away and the idea died with him. Holt spent a lot of time working on figures for the attractions at Walt Disney World, but after it opened in 1971, he went back to Hanna-Barbera who, he claimed, "were always happy to have me."
"Then in 1976, I was asked to return to Disney as an art director in charge of quality control and product design, which basically meant that I was responsible for merchandise sold at the shops at Disney," Holt said. "While I was doing this, Dieter Schneider, market director for Goebel in Rodental, West Germany, came to me to do a new series of figurines that would be something entirely different from the [company's] well-known Hummels. After visiting the manufacturing plant, I came up with what I thought was a simple idea.
"The Hummels featured German and Bavarian children in native dress and were hugely popular, so I suggested, 'Why don't we do a series that is completely American in theme, the whole continent of ethnic groups, something that would appeal to everybody?' That was the start of the Amerikids," Holt stated.
Holt made a sketch that was approved and then interpreted that into a three-dimensional form out of clay, that was about five or six inches tall. The clay figure was then shipped off to Germany, where it was made into a figurine for sale. Holt made 32 of these "Amerikids" in total and even though they were not as successful as hoped, they still did well.
"I spent a year in Los Angeles in 1979 doing this," Holt noted, "and had to take a leave of absence from Disney again to do so. Then I returned to Disney in 1980 to work on the Epcot Center project."
Holt was also moved to work on the Tokyo Disneyland project for several months in 1981 in art direction at the facilities where they manufactured and assembled most of the shows, props and figures for installation. Although many of the molds were pre-set, some were in very bad shape and needed to be re-sculpted, including the entire Indian Village set on the Rivers of America.
The thing Holt remembered most about Walt Disney was Walt's great enthusiasm for the things he was working on and his passion to share his thoughts.
"If he had a chance to expound on the plans he was working on, he would — anywhere, whether it was to me or a janitor or a boy bussing tables," Holt recalled. "Walt would light up when he did so. He was so excited you couldn't get a word in edgewise."
I regret I did not spend more time with Harry Holt or ask him more questions, but like so many others, I took for granted that he was there and so easily accessible. The thing I remember most about him is not his graciousness, talent and patience, but the smiles on so many people who received one of his "handmade" drawings and the delight he had in doing it for them.
I imagine some of the readers of All Ears® have one of Holt's pieces of artwork. Hopefully, this column makes them realize that the piece has an interesting back story and may be a little bit more valuable than they suspected.
EDITOR'S NOTE: Unfortunately, we do not have any photos of Harry Holt at work or any of his drawings. If you have any memories of encountering Holt that you'd like to share, send them along to us via our contact form!
= = = = = = = = = = = = =
RELATED LINKS
= = = = = = = = = = = = =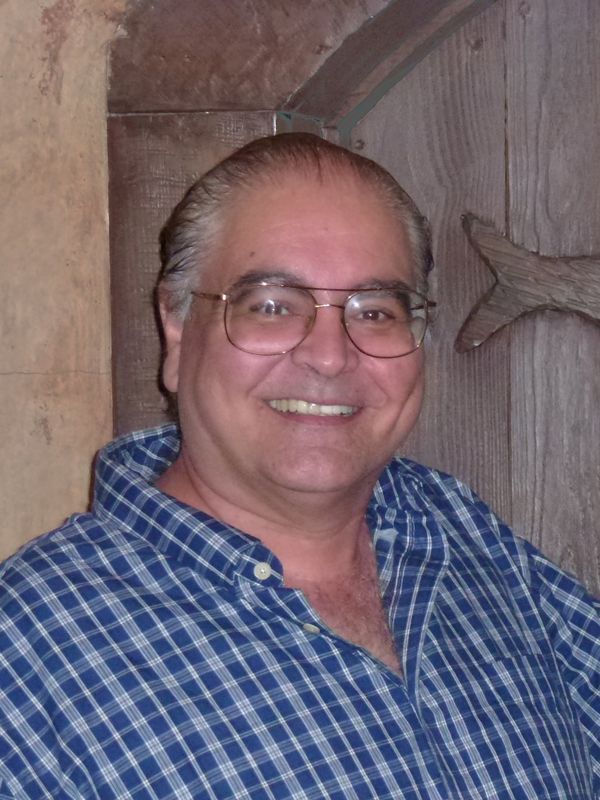 Other features from the Walt Disney World Chronicles series by Jim Korkis can be found in the AllEars® Archives.
Jim also writes occasionally for the AllEars® Guest Blog, contributing entries under the heading of "Jim's Attic."
ABOUT THE AUTHOR:
Disney Historian and regular AllEars® Columnist Jim Korkis has written hundreds of articles about all things Disney for more than three decades. As a former Walt Disney World cast member, Korkis has used his skills and historical knowledge with Disney Entertainment, Imagineering, Disney Design Group, Yellow Shoes Marketing, Disney Cruise Line, Disney Feature Animation Florida, Disney Institute, WDW Travel Company, Disney Vacation Club and many other departments.
He is the author of several books, available in both paperback and Kindle versions. You can purchase them via our AllEars.Net Amazon.com store HERE. His newest book is The Unofficial Disneyland 1955 Companion. It includes snippets of interviews with cast members who worked at Disneyland in 1955, along with additional explanatory material (including the first complete listing of every attraction, shop and restaurant that was there during the first six months) and much more.
-o-o-o-o-o-o-o-o-o-o-o-
Editor's Note: This story/information was accurate when it was published. Please be sure to confirm all current rates, information and other details before planning your trip.