Mickey and Pals Home for the Holidays Playlist
by
Joan L. Feder
AllEars® Staff Writer
Feature Article
This article appeared in the December 18, 2018 Issue #1004 of ALL EARS® (ISSN: 1533-0753)
Editor's Note: This story/information was accurate when it was published. Please be sure to confirm all current rates, information and other details before planning your trip.

Stuck at home for the holidays? Wishing you were on vacation visiting your Disney Park Pals? Me too. So I put together a list of 10 seasonal films that just might make you feel better. These movies feature some of our park favorites. They will let you bring some Disney magic into your home for little or no cost, and without leaving your couch!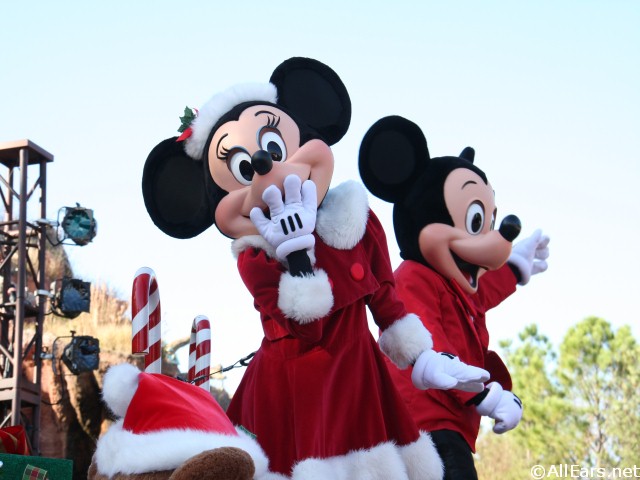 1. Mickey's Orphans (1931)
This is the earliest Mickey Mouse holiday cartoon, and various versions of it can be found on YouTube. This short opens on an idyllic Christmas scene. Mickey is decorating the tree while Minnie sings Silent Night and Pluto snoozes by a roaring fire. Mickey, Minnie and Pluto have their quiet Christmas destroyed by a basketful of rambunctious kittens, the orphans of the film's title.
This cartoon was nominated for an Academy Award but lost to Disney's first color cartoon, Flowers and Trees. Mickey's Orphans was a remake of an early Oswald the Lucky Rabbit cartoon called Empty Socks. That film was once thought to be lost, but was recently rediscovered in the National Library of Norway! You can find it HERE.
2. Mickey's Good Deed (1932)
Mickey sells Pluto to a rich family, in order to use the money to give a poor mother and her children a magical Christmas. Pluto's new home is horrible, with a bratty kid that torments him. The little monster even ties a roasted chicken to Pluto's tail. Pluto is thrown out of the house with the chicken in tow. In the meantime, Mickey is so lonely without his pal that he builds a snow Pluto to keep him company. All is well when they are reunited and spend a Merry Christmas eating the roast chicken. Several versions of this short can be found on YouTube HERE.
3. Toy Tinkers (1949)
Chip and Dale are featured in this Donald Duck short, which you can find on YouTube HERE. Donald catches the chipmunks' interest when he chops down his Christmas tree. They follow him home and try to steal his holiday goodies. Donald isn't about to let them get away with it. Both sides build forts out of Christmas presents and arm themselves with toy weapons before engaging in a huge battle. In the end, Donald waves the white flag, and the chipmunks take their leave and all the treats!
4. Pluto's Christmas Tree (1952)
This short is another YouTube find. Mickey and Pluto head into the woods to chop down their Christmas tree. They pick one that has an unexpected surprise: Chip and Dale are hiding in its branches! Pluto finds the pair, and the three of them get into all kinds of trouble. When Mickey finally realizes Chip and Dale are in the house, he tells Pluto to be nice to them since it is Christmas after all. This short contains cameos by Goofy, Donald and Minnie as carolers. When Pluto starts howling to join in their song, the chipmunks cut him off by putting a "Do Not Open til Xmas" sticker over his mouth.
5. From All of Us to All of You (1958)
This special was originally aired on ABC as part of the Walt Disney Presents series. In it, viewers received "Christmas cards" from various Disney characters in the form of clips from shorts and feature films. The original show included two Silly Symphonies and clips from Snow White, Cinderella, Lady and the Tramp, Pinocchio, Bambi and Peter Pan. Since then, it has been shown on various channels over the years, with several changes in content. From 1963 through the 1970s it was regularly updated to include footage of whatever film was the Studio's latest release.
This show still airs around the globe, and the content varies depending on the locale. It is a deeply rooted annual tradition in Nordic countries. Last year in Sweden, it was the most popular show of the year with close to 3.75 million viewers. It has not been broadcast in the United States for long time, but you can find recreations as well as bits and pieces of it on YouTube.
6. Mickey's Christmas Carol (1983)
This featurette was the first original Mickey Mouse cartoon in 30 years, since 1953's The Simple Things. The story is a very short version of Dickens' Christmas Carol, yet manages to stay pretty close to the original plot. The film is chock full of Disney characters, from the main roles to the extras. Scrooge McDuck is Ebenezer Scrooge, with Mickey Mouse as Bob Cratchit, Goofy as Marley's Ghost, and Donald Duck as Scrooge's nephew, just to name a few.
This film is notable because it marked the last appearance by Clarence Nash as Donald. Also, it was nominated for an Academy Award, Mickey's first since 1948's Mickey and the Seal.
You can find this film on Disney's Freeform channel, or you can rent or buy it on Amazon Prime or iTunes.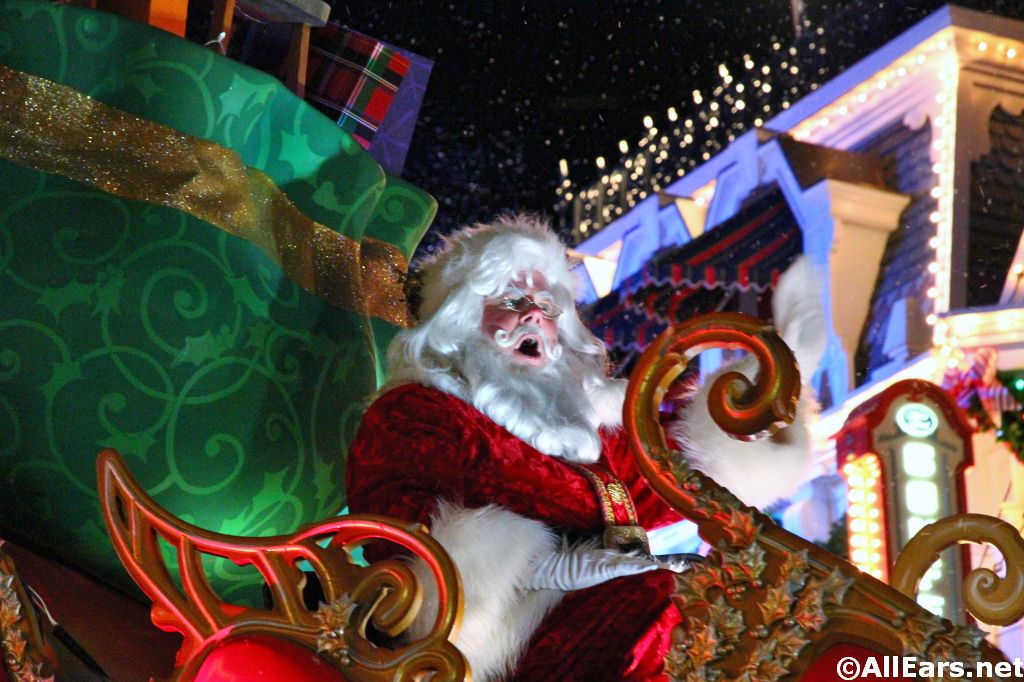 7. Winnie the Pooh and Christmas Too (1991)
This special was a spin-off of the Winnie the Pooh television series of the late 1980s. Christopher Robin uses the wind to send a Christmas list to Santa for his friends in the Hundred Acre Wood. It is intercepted by Winnie the Pooh when he realizes that his gift was not on the list. When he can't figure out how to "mail" the letter himself, Pooh is afraid that he has ruined Christmas for everyone. Silly old bear! Of course, Christopher Robin saves the day. This show is being aired on Freeform, and can also be watched on YouTube.
8. The Muppet Christmas Carol (1992)
This feature-length version of Dickens' Christmas Carol follows the original story fairly closely. The film is populated by both human actors and a multitude of Muppets. Michael Caine plays Ebenezer Scrooge, while the Muppets include Kermit as Bob Cratchit, Gonzo narrating as Dickens and Fozzy playing Fezziwig. The songs were written by Paul Williams. It is being shown on Freeform, or is available to rent on YouTube, as well as Amazon Prime and iTunes.
9. Toy Story That Time Forgot (2014)
This TV special is set at Christmas time, but is not really holiday-themed. Bonnie goes to a friend's house for a play date, but soon abandons her toys to go play video games. Woody and the gang find themselves stuck in the middle of a giant play set that is filled with Battlesaurs, robot dinosaurs who have no idea that they are really toys. The film features some new characters including Trixie's friend, Reptillus Maximus, and the inspirational tree ornament, Angel Kitty, who says things like, "Limitations are the shackles we bind to ourselves."
This was originally going to be a six-minute short, but eventually evolved into this longer special. YouTube has this show for rent, and it is also available on iTunes and Amazon Prime.
10. Disney Parks Magical Christmas Day Parade (2018)
Disney started broadcasting the Walt Disney World Christmas parade in 1983. It has been an annual event every year since then, with the exception of 2000. The show has had name changes over the years, and has expanded to include holiday coverage of all the Disney Parks worldwide.
This year Disney Parks Magical Christmas Day Parade airs on Tuesday, Dec. 25, from 10 a.m.-12 p.m. EST, and 9-11 a.m. CST/MST/PST on the ABC Television Network and on the ABC app (make sure to check your local listing since air times may vary). The special is hosted by singer/actor Jordan Fisher and Sarah Hyland of Modern Family. It is co-hosted by Jesse Palmer, with parade correspondents Trevor Jackson, from "grown-ish" and Freeform's Cierra Ramirez. More than just a parade, the show will include "heartwarming family stories" and musical performers, including Andrea Bocelli and Gwen Stefani.
So, there you go, a list of holiday shows that includes characters from Disney Parks around the world. Whichever park you wish you were visiting, I hope it helps makes the season a little bit more magical. And from all of us to all of you, Happy Holidays!
============
RELATED LINKS
============
Also by Joan Feder for AllEars®:
Taking a Spa Break
Another World: Disney's Hilton Head Island
I've Heard That Voice Before: June Foray
I've Heard That Voice Before: Paul Winchell
What's Disneyland Paris Got That We Don't?
=============
ABOUT THE AUTHOR
=============
Joan Feder is a lifelong Disney lover and aficionado. She is a writer who loves to cook, read and travel. Her favorite spot to visit is Walt Disney World, where you can find her several times a year drinking a Dorma Nesmond at the Hollywood Brown Derby.