Ghosts of WDW Christmas Pasts
by Jim Korkis
Disney Historian
Feature Article
This article appeared in the December 18, 2012 Issue #691 of ALL EARS® (ISSN: 1533-0753)
Editor's Note: This story/information was accurate when it was published. Please be sure to confirm all current rates, information and other details before planning your trip.
At this festive time of year, it is appropriate to look back on past memories and gifts that brightened the holidays. The very first Christmas season at Disneyland in 1955 included a Christmas tree and carolers to delight the guests. Each year, Walt continued to expand his holiday offerings including adding a special yuletide themed parade.
Many of those Disneyland Christmas traditions like the parade also journeyed East with the opening of the Magic Kingdom in Orlando, Florida.
The legendary Candlelight Processional began in 1958 at Disneyland as the creation of Dr. Charles Hirt, who was responsible for the Dickens Carolers who wandered throughout the park since 1955. For the next 25 years, for two nights every December, Hirt, then chairman of the Choral Music Department at the University of Southern California, directed the 1,000-voice high school choir combined with a symphony orchestra and a narrator, recalling the story of the first Christmas.
When the Magic Kingdom at Walt Disney World opened its doors in 1971, the Candlelight ceremony was transplanted to Florida where it was also performed at the train station on Main Street. Every season for over a decade, the California and Florida programs mirrored each other with great success and attendance.
Hirt helped shepherd the original Walt Disney World version in its earliest years. In 1993, responding to guest requests for more opportunities to enjoy the performance, the Florida rendition of Candlelight was moved to Epcot's America Gardens Theater for 15 nights with two presentations each evening, and with a different choir participating each night. That proved so successful that in 1994 the presentation was extended to 30 nights with two performances each evening. Last year, the event had grown to three performances a night for 35 days.
Walt Disney World became home to some unique seasonal events as well, including the Osborne Family Spectacle of Lights (which began in 1995), a holiday sleigh ride at Fort Wilderness, magnificent gingerbread creations in the lobbies at some resorts and so many more uniquely Florida experiences.
Walt Disney World is 41 years old, but I have only been living in Orlando for 16 of those years. During my time out here, however, there were some Christmas events that were unique to Walt Disney World that no longer exist. These well-loved ghosts of Walt Disney World Christmas Past include some of the following.
====================
LIGHTS OF WINTER
====================
After more than a decade, in 2009, Walt Disney World did not install The Lights of Winter at Epcot. It was announced that it had been officially retired. The Lights of Winter was a canopy archway of 30,000 dazzling colored lights, running along the walkway from Future World to the World Showcase Plaza that would be synchronized to a selection of holiday music. The immersive, towering experience delighted guests who loved walking under the arches of dancing lights.
The reason given for its removal was antiquated technology ("tech to operate the lights is obsolete, prompting us to retire the lights" stated the official Disney twitter) even though several sections had already been updated in past years and, in fact, the Osborne Family Spectacle of Lights had recently undergone an overhaul to bring it up to modern technology.
====================
JOLLY HOLIDAYS DINNER
SHOW AT CONTEMPORARY
====================
I suspect that several readers can easily sing along with the following tune:
"Those Jolly, Jolly, Jolly Holidays! Those Holly, Holly, Holly Jolly Days! All the decorations! Many celebrations! Many happy faces! Cozy fireplaces! Let the bells ring out now! Everyone sing out now!"
The Jolly Holidays Dinner Show at Disney's Contemporary Resort was performed from 1992 through the 1998 Christmas season when it was discontinued. The Fantasia Ballroom was converted into an immersive theater-in-the-round setting with more than 100 talented performers in a musical extravaganza. Besides the raised main stage, there were several smaller stages on the outer perimeter of the tables.
Performers spilled out into the audience, as well. The show took place at "Holiday Village," where the patriarch of the town known simply as "Papa" (and looking a bit like a grey-bearded Sebastian Cabot with a deep gravely voice) recalled his memories of the holidays.
Mickey, Minnie, Pluto, Goofy and Chip 'n' Dale cavorted with perky singers and dancers. The Country Bears dropped by to play a tune before they went back out into the snow to play. There was even a short version of the Nutcracker Suite featuring the hippos and ostriches from Fantasia. Of course, some scenes and costumes seemed to be borrowed from other shows including the tap dancing horses for the sleigh ride, the marching toy soldiers and Santa Goofy making an appearance.
In addition, guests enjoyed an all-you-can-eat feast of fresh-cooked turkey, honey-baked ham and other holiday treats. It was a hugely popular show, often completely sold out even at a premium price, although significant changes were made in its final year that did not please everyone.
====================
COUNTRY BEAR
CHRISTMAS SPECIAL
====================
The Country Bear Jamboree has recently undergone a rehab, but it has returned this holiday season without something that brought a smile to many a WDW guest.
The Country Bear Christmas Special was a special holiday edition of the popular Country Bear Jamboree attraction that premiered simultaneously during the 1984 holiday season at both Disneyland and the Magic Kingdom at Walt Disney World. It featured new costumes, settings, songs and re-programmed movements for the Audio-Animatronics bruins. The last time it was performed at WDW was in 2006.
Liver Lips McGrowl dressed as Elvis with a Christmas tree shaped guitar. Teddi Barra attired in ski gear had a cast on her leg. Terrence in white fur looking like a polar bear was next to a penguin encased in ice. Big Al dressed as Baby New Year. Even Buff, the buffalo on the wall, wore a Santa Hat while his deer companion Max had a red light bulb on his nose and goofy moose Melvin had a string of Christmas lights hanging on his antlers.
The songs included "Blue Christmas," "It's Beginning to Look a Lot Like Christmas," "Sleigh Ride," "The Christmas Song (Chestnuts Roasting on an Open Fire)," "Winter Wonderland," and other holiday standards -- all done with a country bear twang.
WDW officially stated that their guests are different than those that go to Disneyland who are primarily locals who visit frequently and require something new and different. The claim was that Walt Disney World guests are primarily tourists who have saved up for three years or more to visit and expect to see the traditional attractions -- they would be severely disappointed to see a holiday makeover instead.
====================
THE PORT ORLEANS
CHRISTMAS
====================
Back in 1992, when Disney's Port Orleans Resort had only been open a year and was not yet designated as "French Quarter," the resort offered a free nightly gift to all WDW guests for a couple of weeks beginning approximately at 7 p.m.
In the open area outside the food court, an energetic harlequin jester costumed in Mardi Gras colors of yellow, green and purple entertained the audience with juggling, comedy, and, finally, balancing a six-foot ladder on his chin. His smiling painted face of red circled cheeks and jingling bells on hidden headgear brought joy to even the youngest member of the audience.
There was free cider, a sugar cookie and hot roasted chestnuts as the appreciative audience gathered to watch the 15-minute show. Then, the jester led the audience (sometimes accompanied by a three-piece band) to the open grassy courtyard by the pool. In the dim light, the jester held a lit candle and told the story of the Noel Candle, the origin of the French tradition to have a small candle burning in the window on the eve of Noel, to light the way for the solitary Christ child.
This simple and moving little ceremony was concluded with the singing of carols, the words printed on single sheets of paper that were passed out to the audience to be shared.
After a few years, this intimate ceremony completely disappeared and many of the Disney fans I have talked to in recent years had never heard of this wonderful little experience. I might have missed this hidden treasure as well except for the fact that the performer playing the jester was my brother, who was also a Streetmosphere entertainer at Disney-MGM Studios at the same time.
====================
GLORY AND PAGEANTRY
OF CHRISTMAS
====================
For more than 15 years in the 1980s and 1990s, the Disney Village Marketplace (now known as Downtown Disney) ushered in the season with a performance of The Glory and the Pageantry of Christmas. It was literally a traditional "living nativity scene" enactment that was originally performed at the open-air pavilion known as the Captain's Tower (now Pin Traders), but soon moved to the larger venue of the Waterfront Dock Stage. The shopping area nearby was decorated to suggest a re-creation of the little town of Bethlehem.
It was such a popular and dignified show that guests did not mind standing in line for hours for a chance to see it. "The Christmas Story," narrated by Kevin Miles (whose deep baritone voice could also be heard in venues like Epcot's Voices of Liberty and Magic Kindgom's Dapper Dans) and interspersed with Christmas songs, was amazingly simple. Mary and Joseph approached the manger and she revealed a child wrapped in swaddling clothes. The shepherds appeared. The angels appeared, rising up from behind the manger. There was a total cast of 36 performers.
The narration told how the shopkeepers of the village brought gifts including cheese from the dairyman and breads from the baker. Sadly, one little orphan child had no gift to bring. To the strains of the song "Little Drummer Boy," a small child walked up to the manger and encouraged by Mary, played his drum.
There was no official announcement of the reason for the show's cancellation, but there were rumors that it had grown so popular that large audiences caused logistical challenges. There were also some grumblings that the show was not substantially increasing sales at the nearby shops.
Over the years, Walt Disney World has filled the holidays with love, laughter and joy, and while it is nice to remember the Ghosts of WDW Christmas Past, the Ghosts of WDW Christmas Future may have some even better undreamed of gifts to share.
===============
RELATED LINKS
===============
Other features from the Walt Disney World Chronicles series by Jim Korkis can be found in the AllEars® Archives:
http://allears.net/ae/archives.htm
=-=-=-=-=-=-=-=-=-=-=-=-=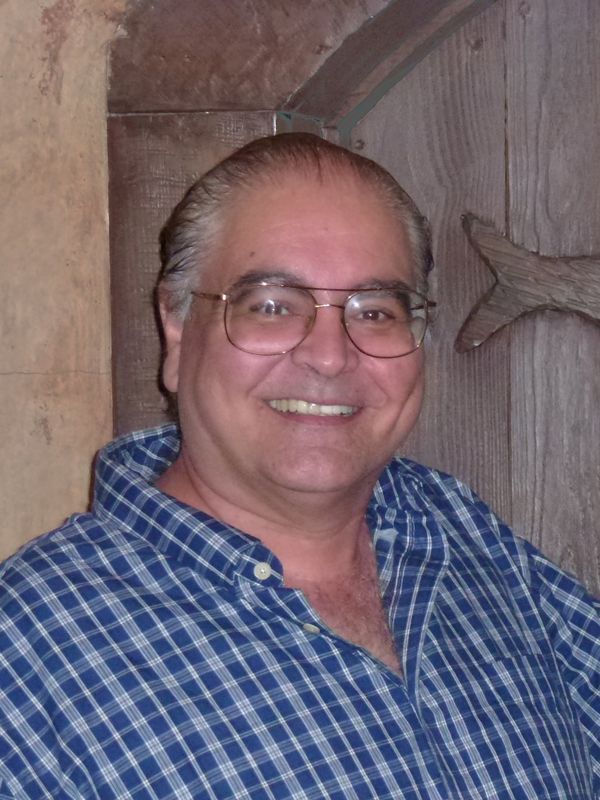 ABOUT THE AUTHOR:
Jim Korkis is an internationally respected Disney Historian who has written hundreds of articles about all things Disney for more than three decades. As a former Walt Disney World cast member, his skills and historical knowledge were utilized by Disney Entertainment, Imagineering, Disney Design Group, Yellow Shoes Marketing, Disney Cruise Line, Disney Feature Animation Florida, Disney Institute, WDW Travel Company, Disney Vacation Club and many other departments.
He is the author of two new books, available in both paperback and Kindle versions on Amazon.com:
-- "Who's Afraid of the Song of the South"
-- "The REVISED Vault of Walt": Paperback Version / Kindle version
-o-o-o-o-o-o-o-o-o-o-o-
Editor's Note: This story/information was accurate when it was published. Please be sure to confirm all current rates, information and other details before planning your trip.