A Conversation with...
Former Imagineer Mark Rhodes
by Jack Spence
AllEars® Feature Writer
Feature Article
This article appeared in the March 2, 2010 Issue #545 of ALL EARS® (ISSN: 1533-0753)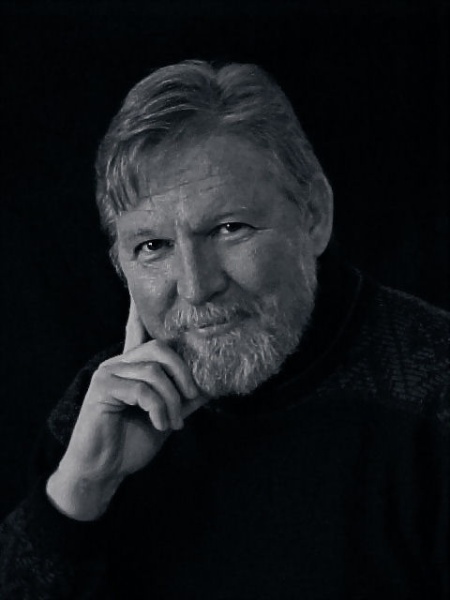 I recently had the good fortune of interviewing Mark Rhodes, a former Disney Imagineer. Mark joined Walt Disney Imagineering in the late 1970s and began his career working on the Epcot and Tokyo Disneyland projects. In the years that followed, he was part of the creative development teams that helped open new attractions at Disney parks around the world.
Jack Spence: How did you become an Imagineer?
Mark Rhodes: In 1976 I was living in Colorado. At the time I had recently had two of my novels published and I was doing a rewrite on a screenplay that was in turnaround at Paramount. All was going well and the checks were coming in on a regular basis. Then, as it so often happens in the movie industry, the film was shelved. Being young and having no strings, my brother and I decided to move to Southern California. Since we both grew up watching the "Disneyland" and "Wonderful World of Color" TV shows, we decided to take the summer off and apply for jobs at the "Happiest Place on Earth."
I went through the interview and was asked to fill out an application form. One of the spaces on the form asked, "What job do you think you would be best suited for?" My brother wrote, "I'll take anything." I, on the other hand wrote, "Walt's old job." A few days later we both received letters from Disneyland Casting. As one might expect, my brother was hired and I was not. So I returned to Disneyland the next day and filled out a second application. This time I filled in the blank with "Jungle Cruise Skipper." I went home and waited several days for the mail. When it finally arrived, I was rejected a second time.
My brother suggested I try again, but this time fill in the blank with "I'll take anything." I took my brother's advice and finally Casting grasped my full potential, hiring me as a utility man at Club 33. As a utility man I had the special ability to not only bus tables, but I could also wash the dishes afterward. I worked in this position until an opening for a bartender at the Club came up after a few weeks. Being one of the few utility men who was over 21 and knew how to mix drinks, I got the job. I worked as bartender and maître d' for about a year when I was promoted to "Lead" at the Mile Long Bar and then the Blue Bayou Restaurant. A Lead is the highest non-salaried position at a given location and is responsible for the day-to-day operations of a restaurant, shop, or attraction.
During my time at the Blue Bayou, Tokyo Disneyland was being planned at WED Enterprises. One of the requirements of the Oriental Land Company, the company that owns TDL, was that every restaurant, shop, or attraction at Disneyland in California and at Walt Disney World, provide a detailed SOP (Standard Operating Procedure). Since many of these did not exist, or had not been updated since their opening in the '50s and '60s, they almost all needed to be created from scratch. Since I was the Lead at the Blue Bayou, I was asked to write the SOP for this location and also for the Mile Long Bar and Cafe Orleans.
Shortly after, I was summoned to meet with Jim Cora, the Disneyland VP liaison who was working with the Oriental Land Company. He suggested my work had a certain coherency to it that the other SOPs being submitted were somehow lacking. He then asked me if I would be interested in writing all of the SOPs for Disneyland. I, of course, accepted the offer since this seemed more like a boondoggle than real work, and was given an office, an assistant, and four secretaries.
For the next several months, I worked semi-diligently on the project and when it was completed, I was asked if I'd like to transfer to WED, working on the EPCOT project as a Scope Writer at Walt Disney Imagineering in Glendale. Since I didn't know what WED or EPCOT or Imagineering was, but was informed that the pay there was a lot better than that of a Lead in New Orleans Square, I jumped at the chance and made the move. And that's how I became an Imagineer.
JS: Your resume says that the first project you worked on as Lead Show Writer was on the Norway Pavilion. Can you tell us a little about this assignment?
MR: I was assigned the Norway Project along with Joe Rohde who was to be the Art Director. In the initial planning stages, the not-yet-named attraction (Maelstrom) was to be a 15-minute ride on the scope of Pirates of the Caribbean. The story would start at sunrise and chronicle a day in the life of the Vikings ending at nightfall. As planning progressed, we were required to pitch the idea to Michael Eisner, Frank Wells and Jeffrey Katzenberg. Joe was giving the presentation, and all seemed to be going well until Jeffrey stopped him by saying, "Yeah, that's nice, but what's the hook?" Joe improvised on the spot. Pulling ideas out of the air, he explained that halfway through the ride, trolls would seize the boat, twirl it around, and the rest of the ride would be experienced riding backwards. This new twist to the story seemed to satisfy Michael, Frank and Jeffrey and we were allowed to continue with the project. But the development did not continue to sail smoothly. "Backwards" might have been a more definitive word than we knew.
The first major obstacle we encountered was our Norwegian sponsors. They were more interested in telling a modern story about Norway than one that included Vikings. They proposed a walk-through attraction where guests could explore the inner workings of a North Sea oil drilling platform. As a compromise, the North Sea section was added to the boat ride. Then, due to budget cuts, our 15-minute ride was cut to seven-and-a-half minutes. However, we were assured that guests would see a movie explaining the deleted elements of our story in a presentation to be shown BEFORE boarding their boats.
As opening day loomed ever closer, it was discovered that the boats traveled at a faster speed than originally anticipated. Our ride would be shortened again. Literally days before the attraction opened, we were manually cutting with razor blades the magnetic tape that at that time controlled the programming of the Audio-Animatronics, to condense scene sequences. And then it was decided that the loading of the boats would be hampered if the preshow theater dumped out a room full of people every five to six minutes. To remedy this, they requested that guests see the movie AFTER the boat ride rather than before. Last-minute changes were made to the queue to accommodate this request. In the end, Maelstrom opened to become one of World Showcase's more popular attractions, but we encountered many sleepless nights before this would happen.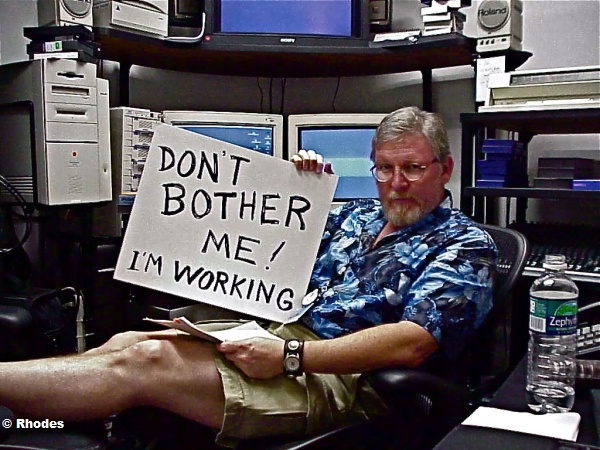 JS: What can you tell me about the Roger Rabbit Cartoon Spin attraction that you worked on at Disneyland?
MR: As you might know, Toontown was originally planned to be an opening day land at Euro-Disneyland, now Disneyland Paris. However, for a variety of reasons, this never happened. Eventually it was decided to bring this land to Disneyland and also Tokyo Disneyland. Joe Lanzisero was the art director and I was the show writer. We had the task of coming up with a brand new dark ride for this land. We started our research by going to Disneyland and riding every attraction in Fantasyland multiple times in order to get a feel of the direction we wanted to go. While riding the Tea Cups, Joe started to think about the omni-mover type ride system that is used on the Haunted Mansion. It turns your vehicle left and right to direct your attention to various props and scenes. He suggested how great it would be if guests could actually control this movement themselves. We then got in touch with the Operations people and asked them if they could remove one of the Tea Cups and install it on the Haunted Mansion track. It seemed a little crazy, but possible and one night after the park closed they removed enough Haunted Mansion vehicles to make room for one Tea Cup. That night, we spent the evening riding through the Haunted Mansion spinning this way and that.
One of the key learnings that came out of that night was that the Roger Rabbit ride would need scenes that encompassed a 360-degree view if we were going to allow guest to spin freely. On most other attractions, the ride carefully directs your attention to a specific vignette. But if guests were given free reign, we would need something of interest for them to see no matter what direction they were facing. This was a completely new challenge for a Disney attraction. In the end, we met the challenge and came up with a truly unique ride. Here, guests ride in vehicles that look like Bennie the Cab and the steering wheel allows guest to spin their cars at will.
JS: Anyone who has been to Tokyo Disneyland and ridden "Pooh's Honey Hunt" knows that this is truly a remarkable attraction -- far superior to "The Many Adventures of Winnie the Pooh" located at the Magic Kingdom. This is the only ride that I've literally waited 45 minutes in line to get a FastPass. Can you tell me why Disney didn't replace "Mr. Toad's Wild Ride" with the Tokyo version of this attraction?
MR: Space for one thing. There simply isn't enough room to put that large and elaborate an attraction into the existing parameters of that building.
JS: I recently reviewed a new DVD series titled "Imagineering the Magic." So far I've seen one set about Disneyland in California and another about the Magic Kingdom at Walt Disney World. Will we be seeing more of these in the future?
MR: I certainly hope so. I'm the writer and director, and along with my pals, Cameron Roberts and Greg Jones of D7, and Rich Skillman of Theme Party People, the producers of the first two DVD sets, we've been gratified by the positive feedback we've received. Guests seem to enjoy seeing the actual Imagineers, the men and women who designed some of our greatest attractions, talking about the history and challenges they faced. I'm hopeful that in the months to come we will be producing more DVDs that will include Epcot, Disney's Hollywood Studios, Disney's Animal Kingdom, and Disney's California Adventure.
Jack: What would you say was your fondest memory about being an Imagineer?
Mark: Working with legends. I was lucky enough to be at Imagineering while Marc Davis, Ward Kimball, Herbie Ryman, X Atencio, Claude Coats, John Hench, Bob Gurr, Harriet Burns, Joycee Carlson, Colin Campbell and so many of the other men and women who knew and worked for Walt were still there. They were part of a group known as the Dinosaur Club. Every Thursday afternoon, a bunch of the original Imagineers and Animators like Frank Thomas and Ollie Johnston, and Jimmy Macdonald and Ducky Nash from the studio would gather at a local watering hole and swap war stories. And now I've become one of the dinosaurs with stories yet to tell. I also have indelible memories of working with the incredible generation that followed like Tony Baxter, Joe Lanzisero, Joe Rohde, Kevin Rafferty, Wing Chao, Bob Weis, Kathy Mangum, Tom Fitzgerald, Eric Jacobson and so many others that this could go on longer than an Oscar acceptance speech. And if not my fondest memory, at least my most lasting, is that of the brilliant observations (though I hardly thought them that at the time) scrawled across show scripts I had written, which bled red from the ink pen of Marty Sklar, as he sent me down another path, inevitably better than the one I had chosen.
===================
RELATED LINKS:
Other articles by Jack Spence: http://allears.net/btp/jacks.htm
Jack Spence's blog, The World According to Jack: http://land.allears.net/blogs/jackspence/
-o-o-o-o-o-o-o-o-o-o-o-
Editor's Note: This story/information was accurate when it was published. Please be sure to confirm all current rates, information and other details before planning your trip.