A Beginner Brit's Guide to Walt Disney World
by Jane Duckworth
AllEars® Guest Columnist
Feature Article
This article appeared in the October 20, 2015 Issue #839 of ALL EARS® (ISSN: 1533-0753)
Editor's Note: This story/information was accurate when it was published. Please be sure to confirm all current rates, information and other details before planning your trip.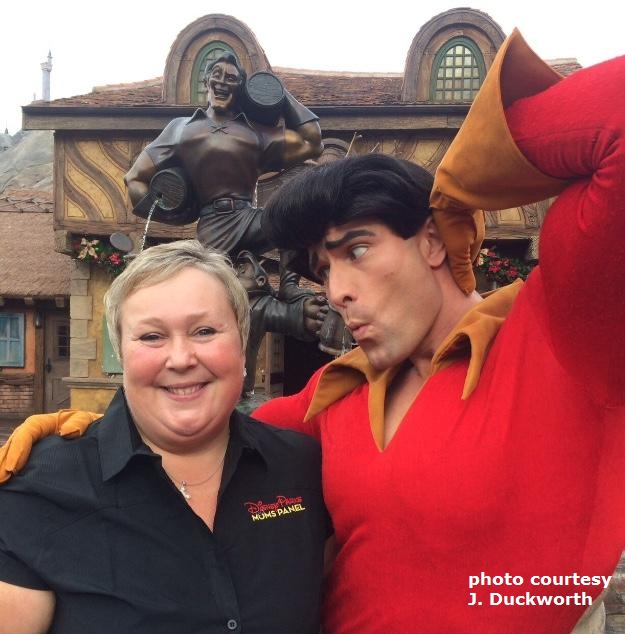 (EDITOR'S NOTE: We've kept the author's British spellings and phrasing in this week's feature — hope it's not too confusing to our non-British readers!)
To be perfectly honest, arranging a magical family holiday to Walt Disney World Resort in Florida can be daunting even for the most highly organised, widely travelled amongst us. I'm going to start at the very beginning, because it's a very good place to start…
My top tip is to go directly to the official Walt Disney World website for UK visitors where you'll find a diamond mine packed full of sparkling information and UK exclusive Ultimate Disney Ticket offers, up-to-date, money-saving package holiday deals, plus much, much more besides.
In addition to Disney's interactive website, guests wishing to make reservations with the assistance of a real person can speak directly to a knowledgeable cast member via the freephone numbers found within the Help section.
Can't find the answer to your question? Try submitting it to the Disney Parks Moms Panel, which is made of up moms, dads and grandparents. This group was selected for its knowledge of the Disney properties and offers pixie-dusted advice based on personal experiences.
OK, so you've booked your flight, Disney hotel and perhaps even added the Disney Dining Plan and Memory Maker — what's next?!
Now it's time to create a My Disney Experience account and load onto it all your reservation and confirmation numbers. This program stores all the magical elements of your Disney holiday information together and links seamlessly to the MagicBands you'll receive upon check-in at your Disney hotel. (It's worth noting that currently MagicBands are not posted to the United Kingdom.)
Be sure to download to your smartphone the free My Disney Experience Mobile App, which is marvelously handy and can be efficiently used at Walt Disney World by switching mobile phones to flight-mode, avoiding possible roaming charges. The app will use the complimentary and widely available Disney Wi-Fi network.
The next part of Disney planning I refer to as The Countdown.
At 180 days before arrival at Walt Disney World it's time to arrange Advanced Dining Reservations with a cast member over the phone (using yet another freephone number) or via My Disney Experience. If you are staying at a Disney hotel, it's possible to make Advanced Dining Reservations for up to a further 10 days into your trip.
At 60 days away from arrival, those staying in a Walt Disney World owned and run hotel who have linked Ultimate Disney Tickets to their My Disney Experience accounts can begin making those all-important FastPass+ selections for favorite attractions and experiences — again done via My Disney Experience. Or for those not staying in a Walt Disney World hotel, but yet have valid Disney Theme Park Tickets linked to My Disney Experience, FastPass+ selections may be made at 30 days away from arrival.
And now for all the other important travel documentation for visitors who plan to stay in the U.S. for only up to 90 days.
Apply for visa-free travel at least 72 hours before your trip using the ESTA (Electronic System for Travel Authorization) system on the U.S. Customs and Border Protection website. (ESTA is an automated system that determines the eligibility of visitors to travel to the United States under the Visa Waiver Program.) ESTA applications currently cost about £9 and remain valid for two years. Be aware that purchasing through other agencies can incur unnecessary costs.
Fully comprehensive travel insurance is an absolute must when going abroad and especially so when visiting the U.S. where the cost of medical assistance can seem eye-wateringly high to us Brits. It goes without saying that EHIC medical cards do not cover travel to the U.S.A. Always make sure the policy and coverage you choose meets both personal and family needs. Take a copy of the policy containing any international helpline telephone numbers on holiday with you.
You also won't get very far without foreign currency to spend. Now I know it's been said a thousand times before, but never, ever leave it until the last minute to purchase currency at the airport because you just won't get a competitive enough exchange rate. There are many ways in which to carry U.S. dollars; cash, travellers cheques, pre-paid travel cards and, of course debit or credit cards carrying the Visa or MasterCard logo.
I recommend a safe blend of all these currency options. It's worth mentioning that quite often credit cards are used in the U.S. as secondary forms of ID or as security. Travellers cheques are widely accepted as cash in most stores or outlets in the U.S but be aware that when cashing, travellers cheques should also be accompanied by a valid passport as a form of ID. Other safety pointers for travellers cheques: It's a good idea to carry the original purchase agreement. Also, make a separate note of the serial numbers, for use in a worst-case scenario if — heaven forbid — they are lost or stolen. Guests staying at Walt Disney World can easily cash travellers cheques at their hotel's Concierge Desk or if need be by visiting a branch of the SunTrust Bank conveniently located in the Disney Springs area.
Please don't leave your common sense at home. Always stay security-conscious and avoid storing all valuables — such as passports, cash, travellers cheques, cards, etc. — all together in the same place. Be sure to use the complimentary in-room safes available at all Walt Disney World Resort hotels.
Brits wishing to hire a vehicle while visiting the Sunshine State will need their current UK driving licence. But it is important to know that from the 8th June 2015 new rules were introduced by the Driver and Vehicle Licensing Agency (DVLA) removing the paper portion of driving licences — the bit that holds records of driving entitlements and/or endorsements. This means Brits wishing to hire a vehicle whilst abroad need to first acquire before travelling a check-code and print-out PDF of their driver licence records to show the hire car company. Once obtained, the check-code currently lasts for 21 days. I plan to be seat-belts and braces about this fairly new system and plan to pack my old paper licence alongside my plastic photo-style one — just in case!
Florida truly is a wonderful place to visit for all the family. Once you've done all the hard planning work, the rest is just a walk in the theme parks!
= = = = = = = = = = = = =
RELATED LINKS
= = = = = = = = = = = = =
Official ESTA Application Website
Search the AllEars.Net Tips Database for other tips for UK visitors.
-=-=-=-=-=-=-=-=-=-=-
ABOUT THE AUTHOR:
Cornwall resident Jane Duckworth is known to her friends as their "Disney Oracle." Jane's personal mission to get everyone in the whole entire world to visit the Magic Kingdom Park at least once in their lifetime — but not all at once because she says that would just be silly. Jane currently represents the United Kingdom as a Panelist on the Disney Parks Moms Panel.
-o-o-o-o-o-o-o-o-o-o-o-
Editor's Note: This story/information was accurate when it was published. Please be sure to confirm all current rates, information and other details before planning your trip.