SoCal Spotlight
by Autumn Hilden
AllEars® Feature Writer
Feature Article
This article appeared in the May 23, 2017 Issue #922 of ALL EARS® (ISSN: 1533-0753)
Editor's Note: This story/information was accurate when it was published. Please be sure to confirm all current rates, information and other details before planning your trip.

So you've planned a trip to Disneyland. You've done your research, made your reservations, prioritized your attractions, and picked the best hotel for your needs. Congratulations! By now you probably know that, unlike Walt Disney World in Florida, California's Disneyland Resort might only take two or three days to see, so what else will you do while you're here? I'm guessing you don't want to start all over again with another round of research. You're in luck! Here's a FastPass.
Check Out Those Other Parks
While Disney is certainly the best game in town, it's not the only one. If you're a comparison shopper, save some time on your trip to SoCal to visit the other parks too. Knott's Berry Farm is an easy drive from Disneyland, and Legoland could probably be a day trip, too, although it's significantly farther south. Universal will probably require an overnight in the L.A. area (shoot for Burbank or Studio City), and SeaWorld and the San Diego Zoo and Safari Park will warrant a stay in San Diego.
Highlights: The. Wizarding. World. Of. Harry. Potter. It's pretty much identical to the one at Islands of Adventure in Florida, which means it is wonderful. Also, Universal CityWalk is worth your time. Unlike Disneyland's Downtown, it's actually a fun night spot and offers a lot of really excellent food choices, as well as fantastic views of L.A. city lights.
Hidden Gems: I hear the food at Knott's is great. Mrs. Knott's fried chicken is a thing, as is anything boysenberry there.
When to go: You kind of just have to roll the dice here. Plan as you would plan for Disneyland or Walt Disney World, since these are destinations that draw the same types of visitors on similar schedules. Weekdays and evenings are always best. Avoid holidays.
Good to know: If you've got very young kids, hit up Legoland. Tweens and teens will like Universal. SeaWorld and the zoo fall in between. Be aware that the safari park is completely separate from the main zoo, and its inland location means it's hot. So hot. Think Disney's Animal Kingdom-levels in terms of lack of shade. But you know, it's a dry heat.
Say Hello to Hollywood
The city of Hollywood may be past its golden era, but it's still a draw to tourists year-round. You have to see it once, and the good news is it'll be quick. The central tourist area is only three blocks long! Plus there are plenty of Disney connections to keep any Disney fan interested.
Highlights: Walk of Fame, Chinese Theater and handprints (the original on which the Disney's Hollywood Studios theater is based), Dolby Theater (home of the Oscars), Hollywood Sign
Hidden gems: Jim Henson Co. (closed to the public), Disney's El Capitan theater (usually showing the latest Disney films) and Ghirardelli soda fountain
Best time to go: Sunday morning lets you avoid traffic and the heat.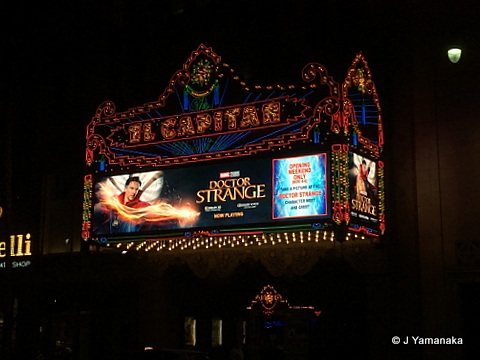 Good to know: Hollywood is pretty safe, but you will be sharing the streets with plenty of people who don't have permanent shelter. Plan ahead so if you'd like to give assistance to those asking, you're ready. Also, be aware that costumed characters offering to pose for photos require a tip, and anyone giving you their CD for free will also follow up with a (sometimes aggressive) request for a donation. Decide ahead of time how you want to respond. Finally, close-toed shoes are your friend on these well-worn city streets.
Visit Burbank
It's not nicknamed Media City for nothing. Burbank is where all the actual movie and TV magic happens! Just over the hill from Hollywood, you'll find studios, entertainment, and Disney history.
Highlights: WB Studio Tour, TV show tapings, Disney Studios
Hidden Gems: Nickelodeon, Cartoon Network, ABC, Griffith Park
Best time to go: Weekdays in the late morning, when all the hustle and bustle is in full swing. If you're heading back to Anaheim after your visit to Burbank, leave by 2 p.m. to avoid traffic, or stay until 8 p.m. and miss it on the back end.
Good to know: Most studios, including Disney, are closed to the public. However, you can catch glimpses inside if you just drive by. A few circles around the Disney lot will yield views of the studio water tower, the animation building, soundstages, and some familiar characters, plus a bunch of cool signage. Warner Bros. is the only studio open for paid tours, and your money is very well spent there. You'll see and touch everything you can think of and more, up close. If you sign up for TV tapings (they're free), be prepared to spend four to six hours for sitcoms. It's a one-of-a-kind experience, but you'll spend a lot of time waiting in lines and sitting in uncomfortable chairs, without your phone or food or water. The stages are usually very cold, as well, so bring a coat. Talk and late night shows are quicker and film in almost real time, so the commitment is closer to three to four hours (mostly waiting in lines). And you're not guaranteed entry, even if you have a ticket, so get there an hour before they tell you to.
Go to the Beach
Southern California is lousy with beaches, but they're not all the same. Each has its own special features, and knowing which are which will help you get what you want out of your beach day. If you're sticking close to Disneyland, head to Huntington. There's lots of sand and many points of entry, ranging from busy with popular restaurants along Pacific Coast Highway to deserted with free parking in neighborhoods. Farther down the coast is Newport. It's a little tough to get to because of the arrangement of freeways, but once you're there you'll find a walkable combination of small businesses, stunning homes, and sand. If you want it all, head to Laguna. It's the farthest drive, but the area has a lot to offer: galleries, natural areas, hikes, shops and restaurants, cliffs/views, sand, and tide pools full of sea anemones.
Highlights: Sun, sand, and surf! Even if you're not a swimmer, people-watching at the beach cannot be beat. And the surfers always put on a good show.
Hidden Gems: Keep an eye out for dolphins! They hang out (visually) about midway between the shore and the horizon.
When to go: Weekdays. Even in summer, the beach is quiet Monday-Friday. If you can't catch the waves then, shoot for weekends later in the afternoon. And don't underestimate the power of night beach! Sunsets are nice, but moonlight…
Good to know: The Pacific is cold, no matter when you visit. Water temps even cause surfers to wear full wetsuits all year round, so take caution if you plan to swim. Also, don't be afraid to cruise around a little bit when looking for beach parking. There are always convenient lots on the sand, but if you want to save a few bucks, free or metered street parking is usually available farther away from the crowded areas. Finally, it's always windy by the shore. Bring a light- to medium-weight layer to wear and something to keep hair back.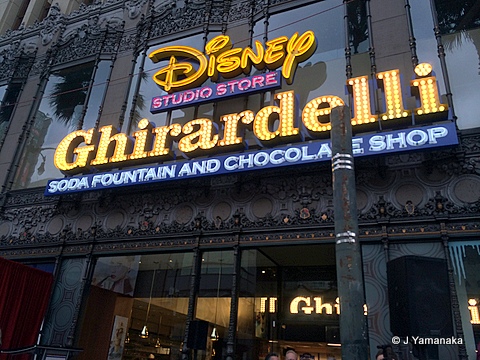 Reach into the So Cal Grab Bag
A couple of other things to try in the area while you're around: In-N-Out Burger is famous for a reason! Get you some of those ultra fresh fries and that cheeseburger with the crisped bun. The chain is all over the area and usually has a long line that's worth the wait. Another beloved local institution is Porto's Bakery and Cafe. You can jet up to the location in Buena Park if you don't want to get too far from Anaheim, or stop in at Burbank if you're heading up for fun at the studios. You'll find flaky pastries and fantasy desserts like you've only dreamed of, sold for pennies by the zillions in a family-owned cafe that runs like clockwork.
For general regional food advice, So Cal specializes in tacos, donuts, burgers, and Korean BBQ. Order those when you can (and don't forget to slip in some fresh avocadoes)! We also mix some pretty mean craft cocktails. There are beer and wine highlights, too, but less so than in other parts of the state and the country, so to participate in the local scene, select a creative mixed drink.
For additional entertainment options, consider driving over to Long Beach. It's home to the Aquarium of the Pacific and the Queen Mary, a trans-Atlantic luxury liner-turned entertainment destination. Shop and eat along Second Street (the original Lucille's BBQ is all kinds of tasty), and walk the canals of Naples Island for an eclectic architecture tour in a unique setting.
Wherever you go in Southern California, don't forget to plan for traffic, keep hydrated, and wear sunscreen. Bringing a jacket is a great idea, too. In the semi-arid climate, it gets cool at night, even on the hottest summer days.
= = = = = = = = = = = = =
RELATED LINKS
= = = = = = = = = = = = =
Adventures by Disney Backstage Magic Tour in Hollywood/LA
Grand Opening of the Ghirardelli Shop
Other AllEars® articles by Autumn Hilden:
How and Where to Shop at Walt Disney World
How to Customize Your Disneyland Christmas
Getting Your Disney Fix Between Park Visits
Making the Most of Resort-Only Stays at WDW
Relaxing, Romantic Disneyland Honeymoon
Keeping New Year's Resolutions at Disneyland
= = = = = = = = = = = = =
ABOUT THE AUTHOR
= = = = = = = = = = = = =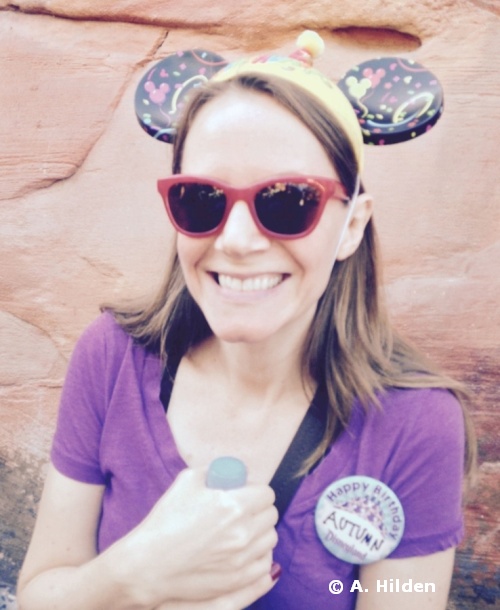 Autumn Hilden is a Los Angeles-based writer and editor. She has worked for Disney Publishing Worldwide and The Jim Henson Company and is currently writing books for young adults. Autumn grew up taking family photos in front of the waterfall pool at the Polynesian Village Resort and selecting "desert" for the final flight on Horizons. She now embraces Disneyland as her Happiest Place on Earth. You can follow her on Twitter here.
-o-o-o-o-o-o-o-o-o-o-o-
Editor's Note: This story/information was accurate when it was published. Please be sure to confirm all current rates, information and other details before planning your trip.