One and Done: Are Some Attractions Not Worth Repeating?
by Joan L. Feder
AllEars® Guest Columnist
Feature Article
This article appeared in the October 17, 2017 Issue #943 of ALL EARS® (ISSN: 1533-0753)
Editor's Note: This story/information was accurate when it was published. Please be sure to confirm all current rates, information and other details before planning your trip.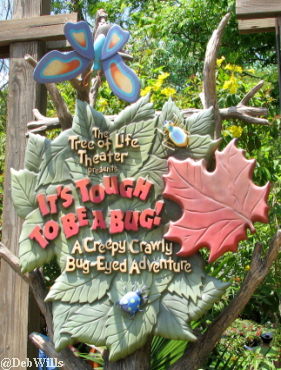 In my opinion, there are some things in life that do not deserve a second chance, and that includes some of the attractions at Walt Disney World. Once may be enough for an experience for any number of reasons; it may be too intense, too boring or just not your cup of tea. So while "one and done" is truly in the eye of the beholder, maybe my list will help you choose yours.
Animal Kingdom
Disney's Animal Kingdom has many attractions that I have enjoyed repeatedly over the years, including the Kilimanjaro Safaris and the Kali River Rapids. There are also a few that I can live without. Let me start by saying that I adore 3-D experiences, whether at the movies or as an attraction. I used to enjoy Honey, I Shrunk the Audience! at Epcot, and I still love Mickey's PhilharMagic in the Magic Kingdom. But I just don't like It's Tough to be a Bug! in Animal Kingdom. I can say the same about Dinosaur. While the concept is interesting, the execution leaves me cold — I don't find it scary or thrilling, just loud and dark. On the other hand, I do love a good roller coaster, and Expedition Everest is one of my favorites. I try to ride it at least once per trip, but I know lots of people who strongly disagree. For some, the sharp drops and hurtling backward through darkness are things they never need to experience again. Similarly, I have heard some mixed reviews on Avatar Flight of Passage from those who suffer from motion sickness. Hopefully, next month, I'll get a chance to judge that new experience for myself.
Disney's Hollywood Studios
In all honesty, Disney has already shuttered the attractions that I considered "one and done" at this park. I never had the patience for things like Sounds Dangerous! or the Lights, Motors, Action! Extreme Stunt Show. I like pretty much everything that is still open. Be warned though that the darkness and inversions on the Rock 'n' Roller Coaster, and the motion simulation of Star Tours may be too intense for some guests. As to the Twilight Zone Tower of Terror, for years the multiple drops made it a "one and done" for me. Then, to "celebrate" my birthday a couple of years ago, I decided to give it another try. To my surprise, I loved it and it is now one of my favorites.
Epcot
I'm sorry to say that Disney has updated some of my most beloved Epcot attractions and turned them into "one and dones." Journey into Imagination was a family favorite until they removed Figment. Now, even though he's back, the experience isn't as good, and we only ride it if we happen to be in the area and it is a walk-on. Similarly, we used to ride Maelstrom as often as possible, but have no problem skipping Frozen Ever After and using that FastPass+ for Test Track or Soarin' instead.
As to attractions that I actively avoid, let's start with the World Showcase Circle Vision 360° movies in Canada and China. Trying to watch everything that is going on around me makes my head spin, and I don't like standing up for the duration. On the other hand, I love Impressions de France, which is 200° and 18 minutes of seated bliss. In Future World, the Land Pavilion holds two more of my "one and dones": Living with the Land and the Circle of Life, both of which need, at the very least, to be updated and/or renovated.
Epcot also has the only thrill ride in the World that is a "one and done" for me. Mission: Space Orange (which my husband loves) literally shakes me up. It is a centrifugal motion simulator that is dark, enclosed and exposes guests to G-forces. It makes me queasy for a bit, which is a definite no-no especially during the Food & Wine Festival, when it would prevent me from enjoying the incredible cuisine. I do, however like the less intense (but no less dark or enclosed) Mission: Space Green. As for the other thrill rides, if speed is not your thing, you might want to avoid Test Track. It is Disney World's fastest ride, clocking in at just under 65 miles per hour. If motion sickness or simulators give you trouble, Soarin' may not be for you.
The Magic Kingdom
The first attraction that came to mind when thinking about "one and done" for the Magic Kingdom was the Swiss Family Treehouse. It may have seemed like a good idea in 1962 when it opened in Disneyland, but it is out of date, much like the movie it is based upon. (Even the Disneyland version was re-themed in 1999 as Tarzan's Treehouse.) In any event, this experience is a walk-through tour of a primitive, tropical home with some clever furnishings. The Treehouse requires climbing a total of 116 steps to the peak, where, to be fair, there is a lovely 360-degree view of Adventureland. But, once you reach the top, you get to march right back down again. Unless you have a toddler with energy to burn (and excellent balance), I might even consider this one a "none" and done.
There are several other attractions at this park that you may want to skip if you are not accompanied by a young child. First is the Mad Tea Party. It is a spinning ride that my daughter and I love, but my husband (yes, the man who loves Mission: Space Orange) cannot tolerate. Then there are the "flying" rides, which include Dumbo the Flying Elephant, the Astro Orbiter, and the Magic Carpets of Aladdin. This really is a case of if you have done one, you have done them all. There are only minor differences to consider if you do decide to experience these rides. Dumbo and the Astro Orbiters seat a party of two, whereas the Magic Carpets seat up to four. The Astro Orbiter is much higher off the ground than the other two, and the cars are much smaller. The Aladdin version features an additional joystick. One controls how high or low the carpet flies, and the other how far forward and back it tips, making it a little more fun. (The same can be said of the TriceraTop Spin, which is the prehistoric version of the Magic Carpets found at the Animal Kingdom.)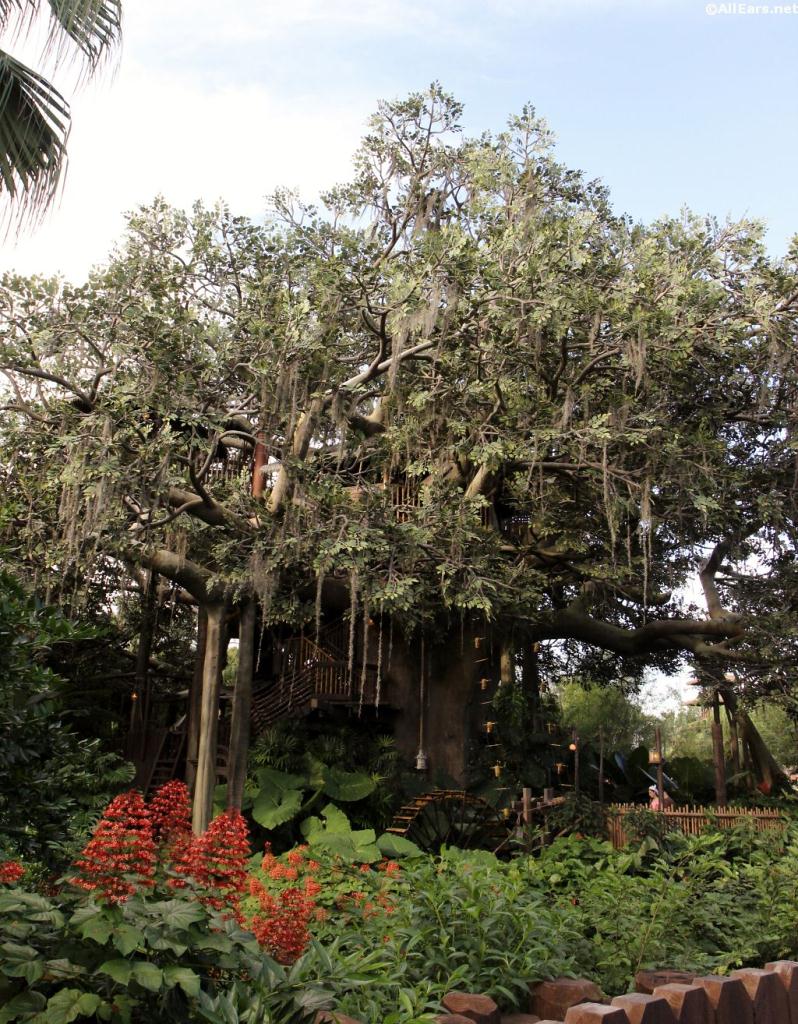 As to the Magic Kingdom's thrill rides, there are a variety to choose from depending on your desired level of excitement. I love them all, but know many who don't and consider them "one and done" — or perhaps even "never and done" — experiences. The Barnstormer is a good entry-level roller coaster, as is the swaying Seven Dwarfs Mine Train. Next in escalating level of thrill would be the jerky, 35-mph Big Thunder Mountain Railroad, which is an outdoor ride on a runaway mine train. Space Mountain takes the excitement one step further, catapulting you through the dark, and under the "stars". Finally, Splash Mountain has a lot of fun audio-animatronics, but also a 50-foot drop at a 45-degree angle, reaching speeds of 40 miles an hour. It is also almost certain that you will get wet.
People of all ages love Disney World because of the variety of attractions it offers. Some are beautiful, some exciting and some just plain good fun. In our house, the rule is that everyone rides every new attraction once. Each of us can then decide whether it is something we love or whether once was enough. Over the years, this practice has opened our eyes to many rides that became favorites (like Space Mountain) and others that were never-agains (the old Maliboomer at Disney California Adventure comes to mind). In any event, if you can, I would suggest you give them all a try at least once, and then you can decide for yourself which attractions make your own personal list of "one and dones."
= = = = = = = = = = = = =
RELATED LINKS
= = = = = = = = = = = = =
Under the Radar: Walt Disney World's Underrated Attractions
Also by Joan Feder for AllEars®:
I've Heard That Voice Before: June Foray
= = = = = = = = = = = = =
ABOUT THE AUTHOR
= = = = = = = = = = = = =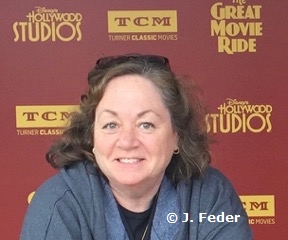 Joan Feder is a lifelong Disney lover and aficionado. She is a writer who loves to cook, read and travel. Her favorite spot to visit is Walt Disney World, where you can find her several times a year drinking a Dorma Nesmond at the Hollywood Brown Derby.
-o-o-o-o-o-o-o-o-o-o-o-
Editor's Note: This story/information was accurate when it was published. Please be sure to confirm all current rates, information and other details before planning your trip.