Birthday Parties at Walt Disney World
by Kristin Ford
AllEars® Staff Writer
Feature Article
This article appeared in the August 7, 2012 Issue #672 of ALL EARS® (ISSN: 1533-0753)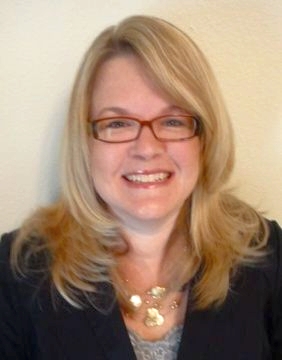 My son and daughter were born two years and one day apart, and up until a few years ago, I planned separate birthday parties for each on back-to-back weekends. Then we convinced them to share a birthday celebration at Walt Disney World. It might be a little over the top, but it seems perfect for our family because we live in Orlando and we have a love of the theme parks.
One of our first such joint parties took place at Winter Summerland miniature golf course located outside of Blizzard Beach. Disney World no longer organizes parties there, but guests are welcome to plan their own. Winter Summerland has a shaded picnic area with tables, which was great for us to set up snacks, cakes and a gathering activity. As kids arrived, we gave each child a birthday button and a Mickey Mouse or Minnie Mouse coloring book and crayons, which they could use while we waited for the group to be complete. Kids also were invited to play with Disney's hula hoops. Then, 25 kids grabbed their golf balls and clubs and began putting while their parents played the part of caddies.
Afterward, we sang "Happy Birthday" and cut into two cakes that my local grocery store decorated to look like golf courses. I found Mickey and Minnie golf ornaments to use for the toppers and added candy canes to complete the theme.
Having a birthday party at Winter Summerland was one of the more inexpensive Disney parties we have hosted. Children ages 3 to 9 pay $10.65 and adults $12.78 for 18 holes. Annual passholders and up to three guests can play for half price. When you choose to do this, know that cast members will not be dedicated to your celebration as they will be at an "official" party described below. I have to say, though, that the Disney employees working that day were really helpful, especially when it began raining and we had to move everything under a pavilion.
Chef Mickey's at The Contemporary
On the opposite end of the financial spectrum was the birthday party we hosted at Chef Mickey's at Disney's Contemporary Resort. When my son turned 6, he really wanted to have a birthday party that Mickey Mouse could attend. Because most of his friends did not have Disney World annual passes like we did, we needed to find a place on property outside the theme parks. This was easier said than done, while trying to maintain a budget.
I was a little nervous about how this would work with 12 adults, 11 kids and two babies in a crowded restaurant, but our previous experiences at Chef Mickey's — all positive — persuaded me it would be a wonderful place for a birthday celebration. It helped that we were seated in an uncrowded section of the restaurant so we could spread out a bit and not disturb other diners.
One advantage to Chef Mickey's was that the kids did not want for entertainment during the party, and it was included in the price of the meal. First, they all enjoyed the buffets and the freedom of being able to choose their own food. A Mickey waffle, a donut and a dessert? Sure! There were no suggestions for healthy eating from Mom that day. While our guests ate, they enjoyed views of the Magic Kingdom and the sights and sounds of monorails passing overhead through the hotel. And the highlight: Mickey Mouse, Minnie Mouse, Donald, Pluto and Goofy visited our tables for photos, hugs, dancing and birthday cake.
Afterward, we walked over to the Contemporary arcade on the same floor for some friendly competition. On the way home, my son said, "My party was better than I ever dreamed." If you knew his imagination and knowledge of Disney, that's a high compliment.
Having a party at Chef Mickey's certainly was more expensive than Winter Summerland. Current breakfast prices are $30.88 for adults and $17.03 for kids ages 3 to 9. Limiting the number of guests or perhaps purchasing the Tables in Wonderland dining program for a discount could reduce the bill. Also, we chose to bring our own Mickey-themed cake instead of paying significantly more for the Disney World version.
Fort Wilderness Resort & Campground
For two of our combined birthday celebrations, we chose to stay in the cabins at Fort Wilderness and host swimming pool parties. (Campsites and camper hook-ups also are available on the property.) A few years ago, the main pool area was renovated and a water slide, splash pad for kids shorter than 48 inches and a hot tub were added, making it a really fun place. The pool is quite large and it is less than 4 feet deep everywhere, which is ideal for kids, and there is a wading pool for toddlers.
Adjacent to the pool are a playground, a sand volleyball court, tennis courts and a pavilion with picnic tables and outdoor grills. The use of the pavilion is free to those staying at the resort, but we were surprised at how quickly the eight tables were taken for parties. Other poolside amenities include a snack bar, small video game room and bathrooms with changing areas.
In planning our parties, we did ask if this was permitted when we made our cabin reservations, and we were given the green light. When we checked in, we also mentioned we were expecting guests to avoid any confusion. Since that time, Disney World has changed its policy on day guests. They still are permitted to visit other guests staying on property — as long as they pay a fee. It's $15 per guest at the value resorts and $25 per guest at all other Disney hotels.
If a pool party isn't your thing, there are plenty of other activities — including horse and pony rides and archery — that could be entertainment for a birthday party. Plus, each night you can watch a Disney movie on a large outdoor screen at Chip 'n Dale's Campfire Singalong. There, guests can roast marshmallows for s'mores, join in live entertainment and meet the chipmunks before the feature film.
My children especially loved those two parties, not only for the pool activities but because they were able to stay in the cabins for two nights and enjoy all the facilities. We went during value season with a passholder discount, so this was not as expensive as it could have been — about $200 a night. We also rented a golf cart for both days — about $60 per day — which was helpful shuttling things from the cabin to the pool since cars are not allowed to drive freely on the roads. Not only that, but we decorated the cart with birthday banners, and the kids had a great time riding around the property.
Never Land Club at The Polynesian
Walt Disney World offers two locations for pre-planned birthday celebrations for children ages 3 to 12. The Never Land Club at Disney's Polynesian Resort has been hosting birthday parties for quite some time now. (In fact, some of the other kids' clubs also used to host parties, but they have been centralized to the Never Land Club.)
Parties here are organized and run by cast members, so it's a hassle-free experience for the parents. And anyone who has hosted a child's birthday party at home knows that's priceless. Guests can choose from two packages — one with characters and one without.
The Basic Party Package includes pizza (cheese or pepperoni) and apple juice for the kids; a 10-inch round birthday cake; themed decorations, plates and napkins; balloons; goody bags; and the choice of two activities or games. In addition, kids will have two hours to use the Never Land Club facilities with an arts-and-crafts area; free-play video games; dress-up clothes; Disney movies on a large screen; and various popular toys.
The birthday child can choose from six themes for the party: princesses, pirates, sports, luau, Mickey Mouse and Minnie Mouse, or Tinker Bell. Parties can be scheduled to start at 10 a.m. or 1 p.m. on Saturdays and Sundays up to 180 days in advance.
The Basic Party Package costs $340 plus tax for up to 10 kids. Each additional child is $34. Parents may attend for free, and additional food for the adults can be ordered through Disney or brought by the hosts. The Premium Party Package adds two 30-minute appearances by a character, and costs $690 plus tax for up to 10 kids. Each additional child is $69. Characters are available, based on the party theme you choose:
Princess — Belle, Cinderella, Sleeping Beauty, Jasmine, Mulan or Snow White
Pirates — Captain Hook, Mr. Smee, Peter Pan, Wendy, Mickey Mouse or Minnie Mouse
Sports — Goofy, Mickey Mouse or Minnie Mouse
Luau — Mickey Mouse, Minnie Mouse, Goofy, Pluto, Stitch or Lilo
Mickey and Minnie — Mickey Mouse, Minnie Mouse, Goofy, Pluto, Donald Duck or Daisy Duck
Tinker Bell — Tinker Bell (costs an additional $100), Peter Pan or Captain Hook
Goofy's Party Central at Downtown Disney
Goofy's Candy Company at Downtown Disney Marketplace offers birthday parties with two themes: Goofy's Scien-Terrific Birthday Bash and the Perfectly Princess Party. Both include two party hosts, a treat to decorate, Goofy Glacier build-a-cup and glacier, glow accessories, autographed photos of characters, games, party balloon, invitations and thank-you notes. The birthday child receives a Goofy gumball machine and a mylar balloon for the Goofy party or crown, sash, a boxed glass slipper and mylar balloon for the princess party.
The parties are an hour and a half long for up to 12 guests, ages 3 to 12, and the cost is $367.38. The room will accommodate up to 15 children, so three more may be added for $25 each. Parents can attend and are free.
As with the Never Land Club, additional food can be ordered through Disney World. However, Goofy's Candy Company does not allow guests to bring their own food. Also, these party packages do not include birthday cakes, so those would need to be ordered through the Disney cake hotline at 407-827-2253.
Birthdays at Goofy's Party Central can be scheduled for 10 a.m., 12:30 p.m., 3 p.m., 5 p.m. and 8 p.m. daily.
To arrange a birthday party at the Never Land Club or Goofy's Party Central at Walt Disney World, call 407-WDW-BDAY.
===============
RELATED LINKS
===============
Birthday Ideas for Children: http://allears.net/pl/bday.htm
Birthday Ideas for Adults: http://allears.net/pl/bdayad.htm
Searchable Tips Database: http://allears.net/rta/tips.php
===============
ABOUT THE AUTHOR: Kristin Ford is a freelance writer who lives in Orlando. She wrote about The Walt Disney Co. during many of her 17 years at the Orlando Sentinel, before joining the AllEars.Net staff. Kristin has been visiting Walt Disney World since River Country was the only water park, and she fondly recalls childhood visits there. You can follow her adventures through the parks with her family on Twitter @Kristin_B_Ford.
Read Kristin's "A Mom and the Magic" blog on AllEars.Net at:
http://land.allears.net/blogs/kristin-ford/
-o-o-o-o-o-o-o-o-o-o-o-
Editor's Note: This story/information was accurate when it was published. Please be sure to confirm all current rates, information and other details before planning your trip.