Walt Disney World Chronicles: There's No Business Like Show Business
by
Jim Korkis
Disney Historian
Feature Article
This article appeared in the March 5, 2019 Issue #1015 of ALL EARS® (ISSN: 1533-0753)
Editor's Note: This story/information was accurate when it was published. Please be sure to confirm all current rates, information and other details before planning your trip.
One of my roles at Walt Disney World was in Entertainment. I had a lengthy professional performance background from my time in Los Angeles, but I still found working at Walt Disney World a completely different situation.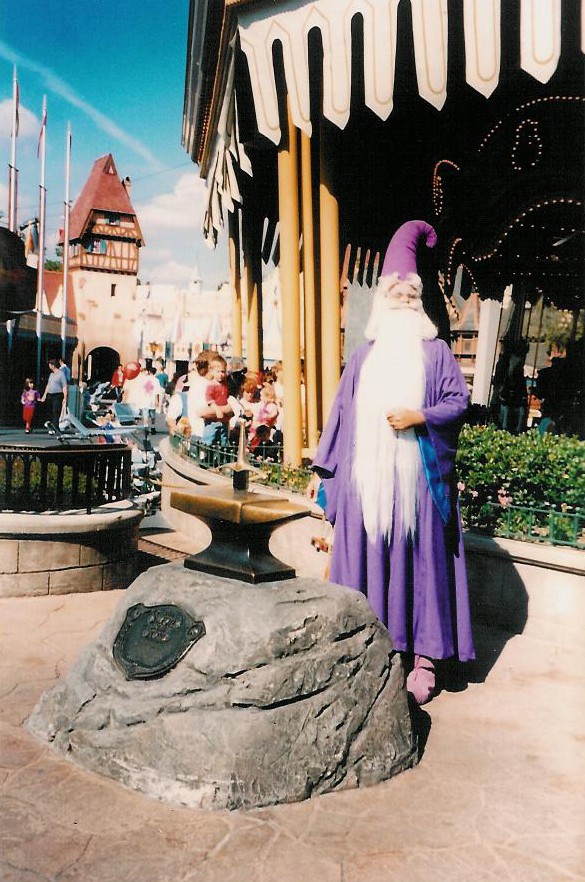 It was always Walt Disney's intent that a Disney theme park would be unlike any other type of existing amusement venue. This philosophy included everything from clean, complimentary restrooms (there were no coin slots, which were common in 1955) and free entertainment.
At Disneyland, those free shows in the early years included the marching band led by Vesey Walker, the Golden Horseshoe Revue, Dickens' carolers at Christmas, a ragtime piano player at the Coke Corner, the Dapper Dans and more. That concept carried over to Walt Disney World when it opened in 1971.
However, the challenge to provide live entertainment at WDW was massive. In California, there was a large and diverse pool of musicians, singers, actors, directors, stage crew and more. Central Florida was a quiet, rural area with an extremely limited performing community.
Yet, WDW was incredibly larger than Disneyland and even the theme park band would be 20 pieces rather than the 16 that played in California. Some performers, including Wally Boag from the Golden Horseshoe, members of the Dapper Dans and others, temporarily relocated to Florida, but it was nowhere close to enough to supply the needed talent.
Musician Jim Christensen, who had worked closely with Vesey Walker in California recalled, "Auditions were held in Orlando, Chicago, NewYork City and LosAngeles. In Miami, we used Eastern Airline production center, offered to us because Eastern was the official Disney carrier at that time. We also went to Las Vegas to check out the entertainment at the hotels for ideas to incorporate at the Top of the World nightclub in Disney's Contemporary Resort."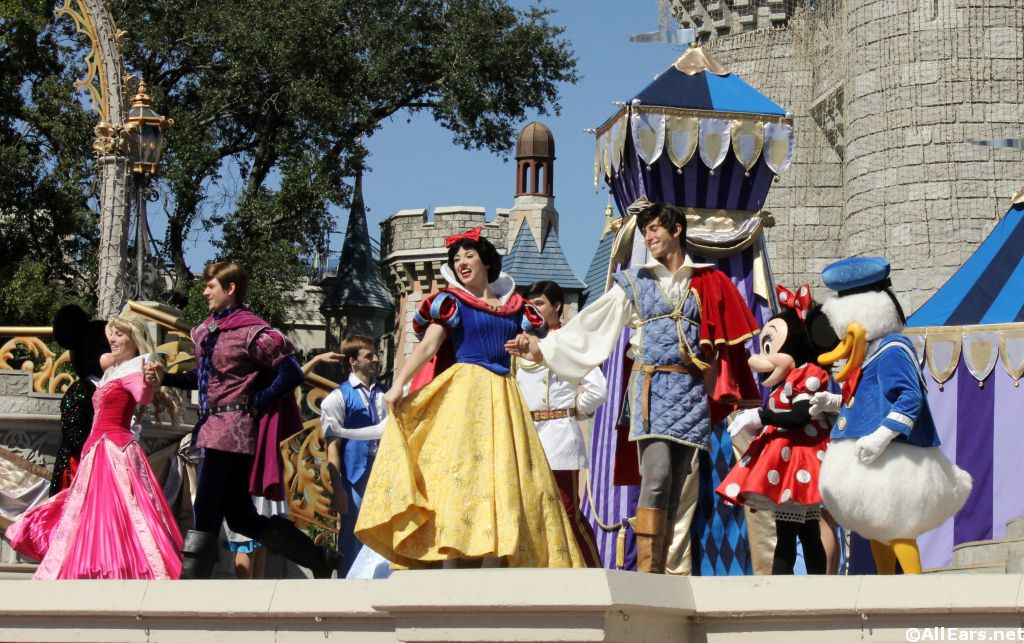 Disney talent casting executive Stan Fresse stated, "Lots of local and out-of-town musicians came to audition. The local talent was limited and unstable. Lots of guys were really anxious to get a job here, but they didn't realize what the job entailed. They were coming from positions that required one performance per evening and comfortable surroundings in recital and concert halls.
"We were auditioning percussionists and other instrumentalists from the Chicago Symphony Orchestra, as well as other major groups. When they got down here, it took about 30 days for them to realize what the job really was — doing six or seven shows a day, five or six days a week, performing the same music in different areas and costumes, performing in the heat and humidity of Central Florida and having to look happy and entertaining at each performance. It didn't take long for many of them to say, 'I'm outta here!' and we were back at Square One."
One of the biggest problems was to find housing for those who were coming to Florida. Another was determining what was appropriate to pay for relocation expenses. Yet another challenge was that there really was nothing else in the area. There were no extra entertainment jobs that could be picked up locally during the time a performer was not working. There were no real restaurants or places offering recreation opportunities.
And Disney World didn't just need musicians. Alex Goldstab relocated in 1971 from Disneyland to create the new Disney Character Department, as it was called, with support from Fred Duffy, who also relocated. For that first year, they hired more than 200 new Disney Character performers.
In addition to the usual parades and meet-and-greet opportunities, the characters were gradually incorporated into the stage shows with live performers like the Kids of the Kingdom. (Author's note: I really enjoyed and really, really miss the Kids of the Kingdom!) Eventually, specially created character-only shows were introduced — and that's before it was done at Disneyland.
At one point, a special Character Luau show just for children featuring Mickey and his friends was developed for the Polynesian Village Resort along with an evening campfire program at Fort Wilderness Resort and Campground. All of these additions, as well as special appearances off-property, resulted in the need for more and more people to be hired and properly trained, much more than were being employed at Disneyland.
"The stage shows at Walt Disney World gave us an opportunity to differentiate the brand of one park from the other," stated President of Walt Disney Theatrical Productions Ron Logan in 2010. "The success of those shows, in particular our Theme Park live stage version of Beauty and the Beast at the Disney-MGM Studios and an additional version of Beauty and the Beast in a stage show at Disneyland, sparked my interest in attempting to take the Disney stage show to the next level.
"A new opportunity evolved, the opportunity of producing what we call a 'live attraction.' A live attraction is a stage show in essence which uses live entertainment and entertainment industry technology to produce live shows, short in length, that can be performed many times in a day. We evolved a formula for live attraction-based shows on the success of the first shows we produced."
These "live attractions" and in fact all of the live entertainment is a large part of what makes Walt Disney World the place we want to return to again and again. As the saying goes, "There's no business like show business!"
============
RELATED LINKS
============
Other features from the Walt Disney World Chronicles series by Jim Korkis can be found in the AllEars® Archives.
= = = = = = = = = = = = =
ABOUT THE AUTHOR
= = = = = = = = = = = = =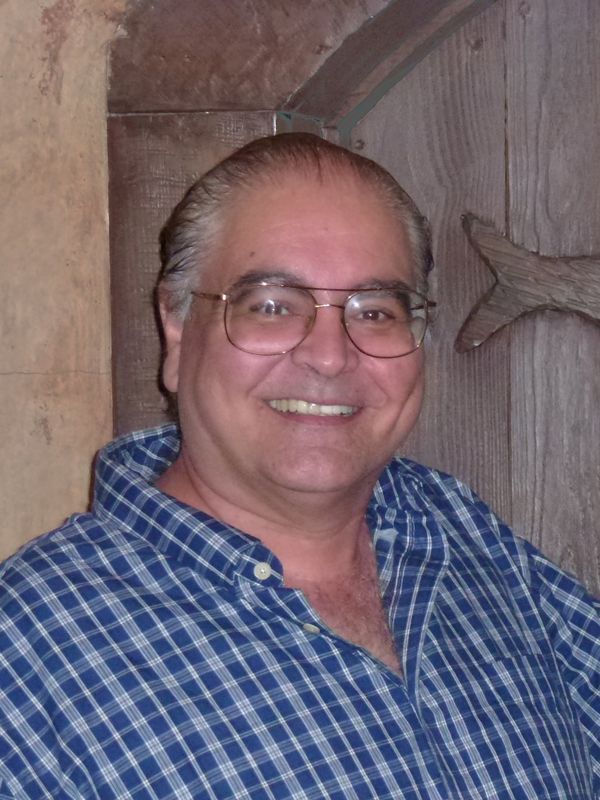 Disney Historian and regular AllEars® Columnist Jim Korkis has written hundreds of articles about all things Disney for more than three decades. As a former Walt Disney World cast member, Korkis has used his skills and historical knowledge with Disney Entertainment, Imagineering, Disney Design Group, Yellow Shoes Marketing, Disney Cruise Line, Disney Feature Animation Florida, Disney Institute, WDW Travel Company, Disney Vacation Club and many other departments.
He is the author of several books, including his latest, Vault of Walt Volume 7: Christmas Edition. This book is filled with nothing but holiday stories of Walt, the parks, animation, comic books and more and is available in both paperback and Kindle versions. Coming this spring Korkis will release The Unofficial Walt Disney World 1971 Companion, covering the development of Walt Disney World from 1958 when Walt commissioned the first studies through the opening fiscal year 1971-72. Filled with lots of anecdotes from the folks who worked on the project, the book includes a foreword by Tom Nabbe and an afterword by Sully Sullivan.