Tag: Osborne Family of Lights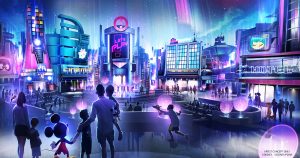 Would Walt Disney himself like all the changes coming to the Walt Disney World Resort? Find out here!
I enjoyed Disney's Hollywood Studios recently with my wife Vickie and her mother Elizabeth. The dark photo below was taken at the rear of the Voyage of the Little Mermaid theater. This attraction is one of our perennial favorites. Vickie's mother appreciates the shows around WDW, so we can't tour DHS without catching a performance … Continue reading "Disney's Hollywood Studios Holidays"