We're not going to lie: some of the best Disney food we've ever had has been in Disneyland.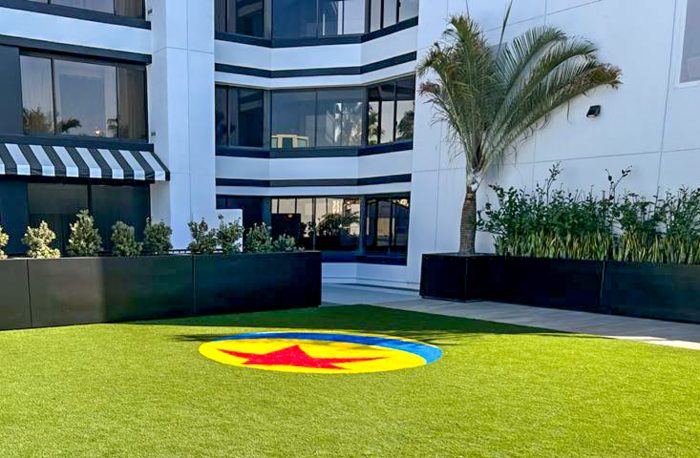 Of course, you can't go wrong with those classic corn dogs, churros, and Mickey beignets, but there are some rock-solid table service restaurants hiding in Disneyland, too. We've been really excited about a NEW table service restaurant, Great Maple, that just opened at Disneyland Resort, so let's see if it lived up to our expectations.
The Paradise Pier Hotel is in the middle of being re-themed to Pixar Place Hotel, and as part of its remodeling, Great Maple has opened a restaurant there on the first floor.  The restaurant is a "Southern California-based modern American eatery" serving upscale dishes of things like burgers, salads, and fried chicken. It's open for breakfast, lunch, and dinner.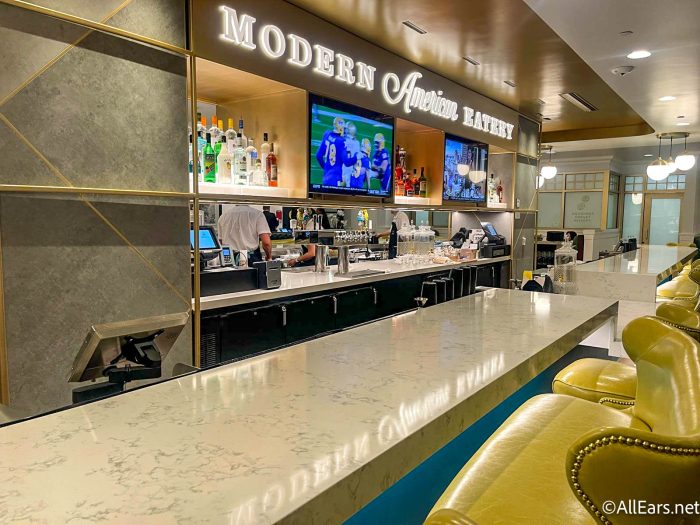 Atmosphere
The vibe here is Southern Californian modern with lots of light colors and lots of light. The first thing you might notice is the Pixar artwork on the walls.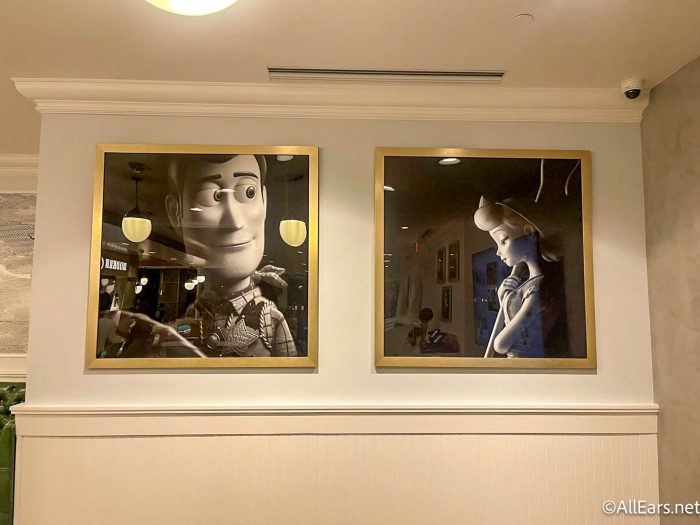 There's plenty of seating, including large booths with padded seats…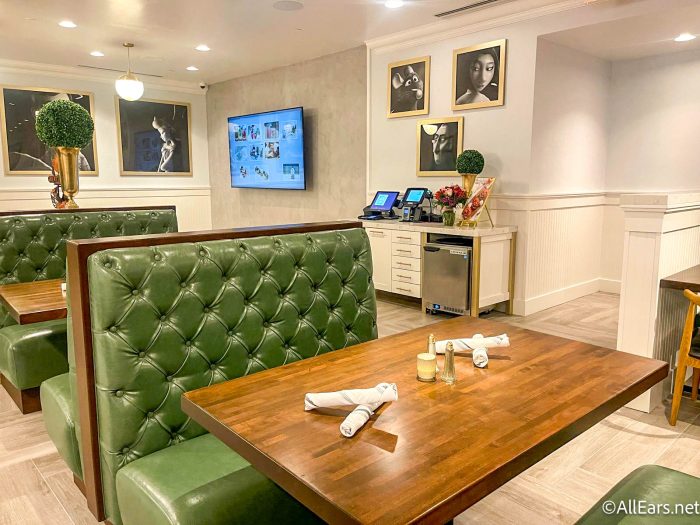 …standard tables and chairs…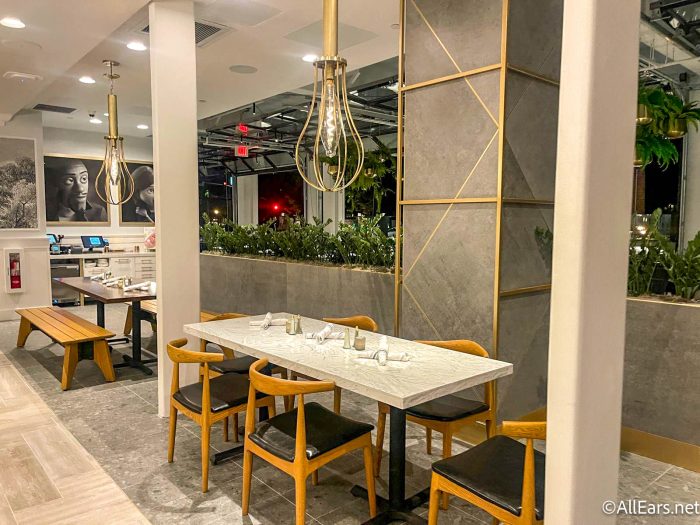 …and booth/table hybrids. We noticed that there is plenty of seating available. When we went, though, the restaurant was pretty quiet.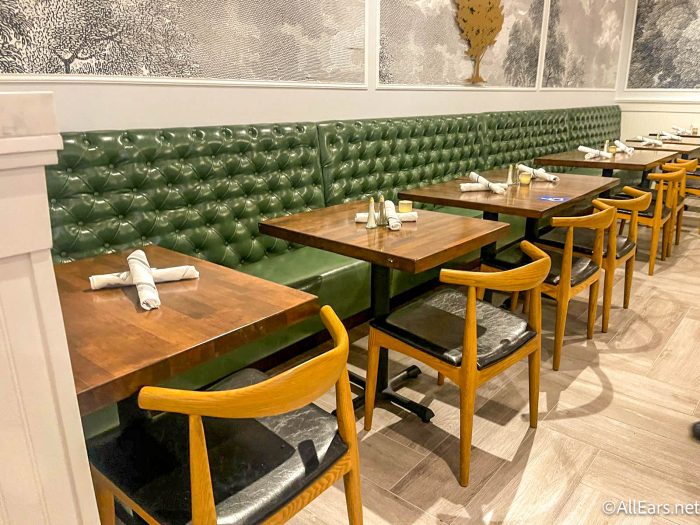 There's also seating at the bar with yellow padded seats.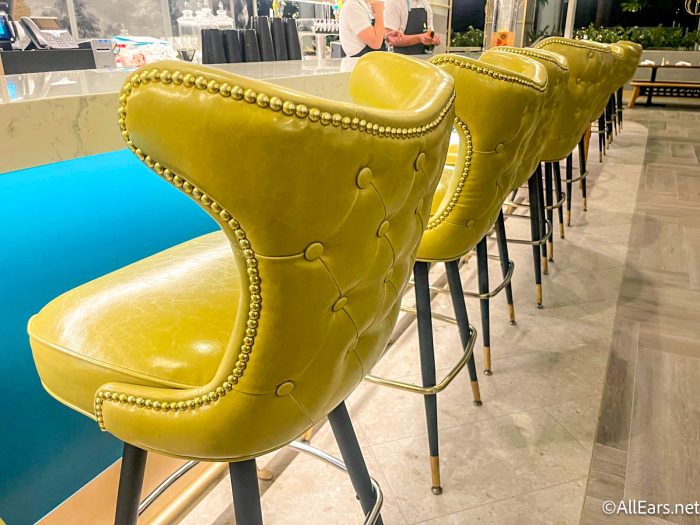 Outdoor seating is also available.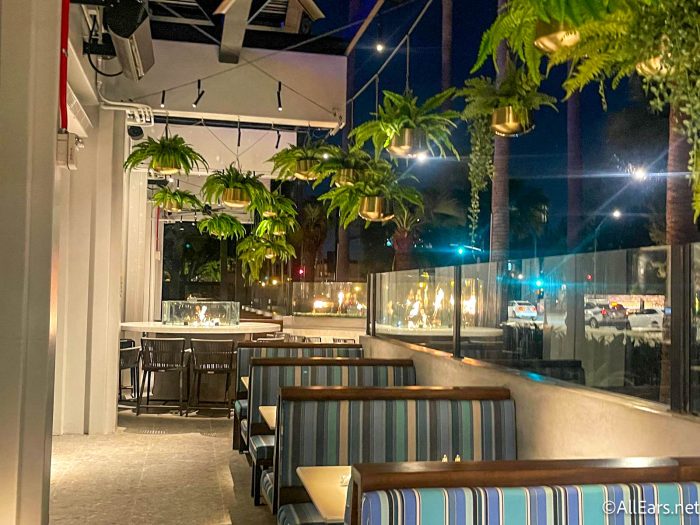 Even when this restaurant is busy, you shouldn't have too much trouble getting a table.
Food & Drinks
Drinks
For drinks, we ordered the Blood Orange Margarita, made with Tequila, Blood Orange, Agave, and Lime with a Chipotle Rim. This drink was a big hit with us. We loved that you get a pretty big glass, but the blood orange flavor is very refreshing. We do have a word of warning, though: the chipotle rim has a bit of kick.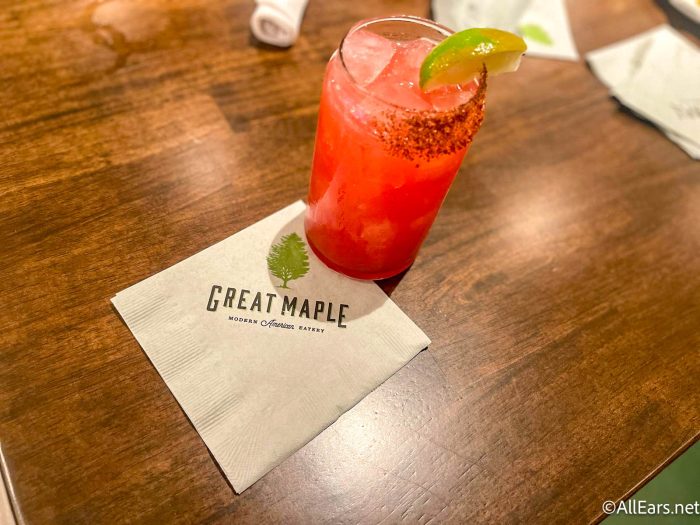 We also ordered the Maple Bacon Old-Fashioned made with Bacon washed Bourbon, Maple Syrup, Bitters, and Thick Cut Smoked Bacon. It tasted like a classic old-fashioned, but you get a bit of sweetness from the maple syrup after each sip.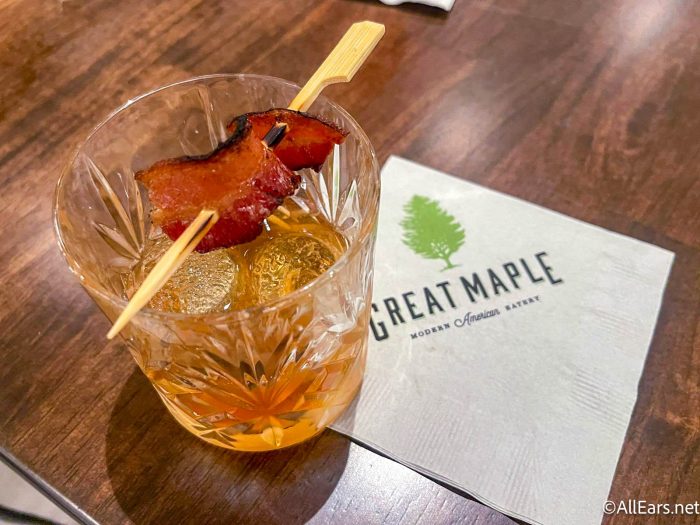 Food
We could not resist trying the Pancake Pops, which you can get at any time of the day here. These are Great Maple's take on Pigs in a Blanket and they're three "pops" on a stick served with Maple Syrup, Salted Caramel, and Whipped Cream. This was one of our favorite things we tried here. They're not just fun, but they're also delicious, especially with the dipping sauces.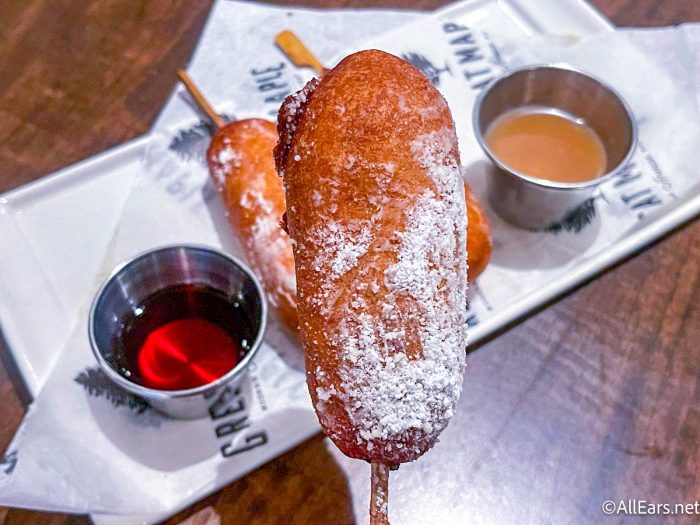 The batter on the pops is moist on the inside with a perfect crunch on the outside.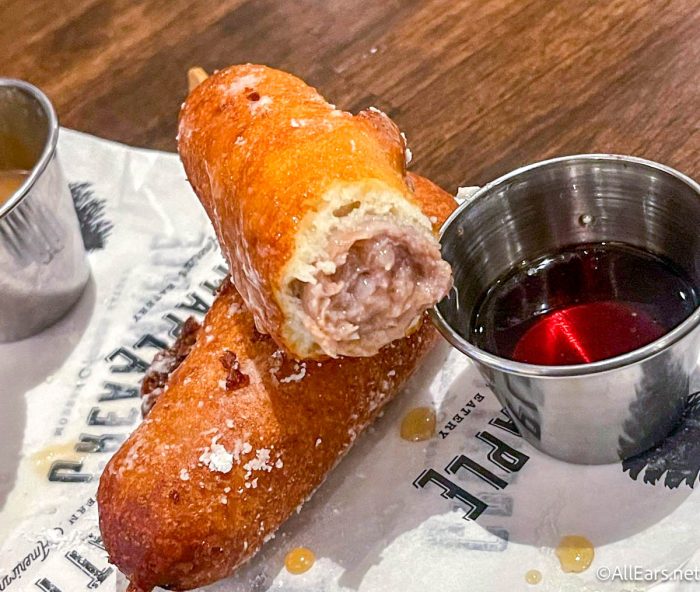 We ordered the Hot Honey Fried Chicken Sandwich, which is made with Buttermilk Fried Chicken, Cabbage Slaw, Hot Honey Aïoli, and Melted White American Cheese served with fries or field greens. We chose fries, and we weren't mad that they reminded us of McDonald's fries. The sandwich was nice and crispy, and the flavors worked well together on it.
Now we have to talk about the Soda Pop Baby Back Ribs, which includes a Slow Braised and Grilled half rack, Hot Honey Slaw, and a White Cheddar Biscuit. This is probably our favorite entree. Those ribs were so tender and fell off the bone and the sauce was delicious. The biscuit, though, needed some sweetening up, and we found the coleslaw a little bland.
We were surprised at how hearty the Turkey Bolognese was. It's got Fettuccine, Carrots, Tomato, Cream, Manchego Cheese curls, and Fried Basil. This one gave us major comfort food vibes and we loved the flavorful sauce.
Don't worry about all that food, though — we did save room for dessert. We tried the seasonal Apple Doughnuts, which are HUGE. You get three of them, and we thought that was honestly a bit too much because they are so hefty, as well as dense. We loved the outer layer of the doughnuts the best, but the middle was a little cakier than we liked. Plus, again, this was a lot.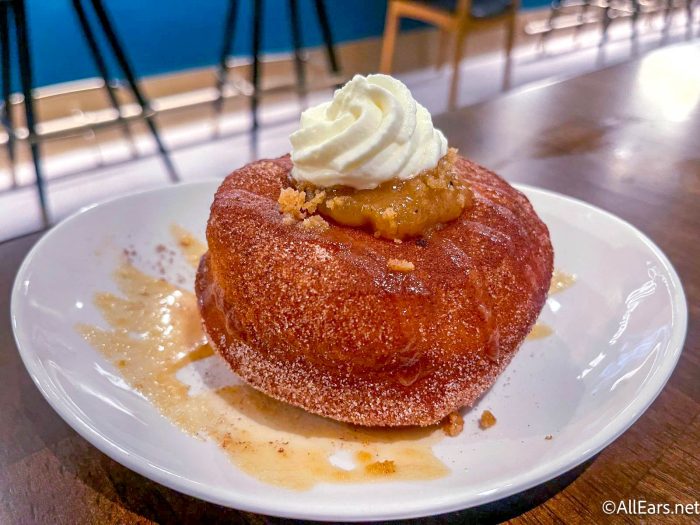 We also tried the Famous Maple Bacon Doughnuts, which are another three Doughnuts, but these have a Maple Bacon Glaze on them. Again, these doughnuts are MASSIVE and just a bit too much of a good thing, if you know what we mean.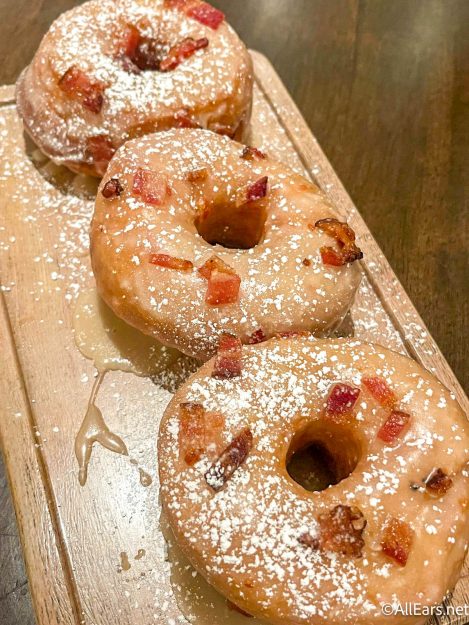 If we had to choose, though, we'd go for the Apple Doughnuts over these.
Should you go?
We think this restaurant is a really good spot for guests staying at the Pixar Place Hotel to grab a bite to eat, but we don't think we'd search it out if we were visiting the parks — there are just way too many great options in both Disneyland and California Adventure.
We also have to point out that the portion sizes of everything we had were huge and the foods do tend to be heavy, so if you DO visit Great Maple, you might want to share plates.
We will say that the service was outstanding and the staff were just really on top of everything. Being that this is a brand new restaurant, that's a bonus.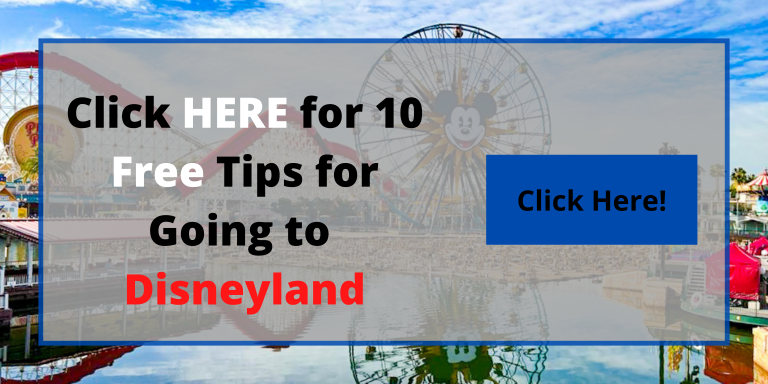 Will you be visiting the Pixar Place Hotel soon? Let us know in the comments!