It's time once again for spring to bounce into Disney's Yacht & Beach Club Resorts.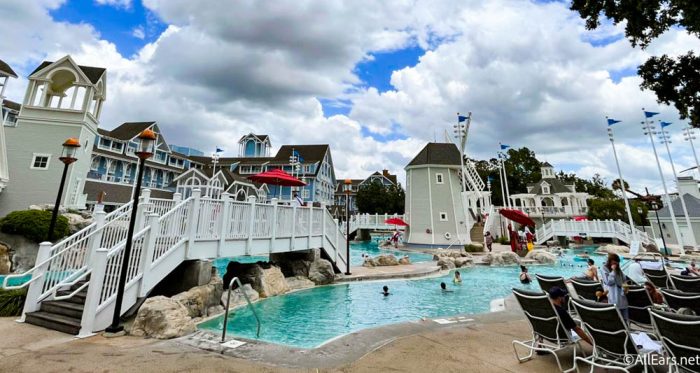 Springtime is popping up all around Disney World at resorts and snacks around the parks and we're even more in luck because the annual Easter eggs have finally made their debut. Check them out with us!
Each year Disney's Yacht & Beach Club Resorts are host to a wonderful round of chef specialty eggs decorated and displayed in their respective lobbies. This year seemed to be a colorful bunch of designs and ideas that really stood out from the crowd.
This year the chefs at the Yacht Club Resort "crushed" the competition with a Finding Nemo theme. One elaborate design features Crush and his tiny offspring, Squirt riding a wave on the EAC (East Austrailian Current).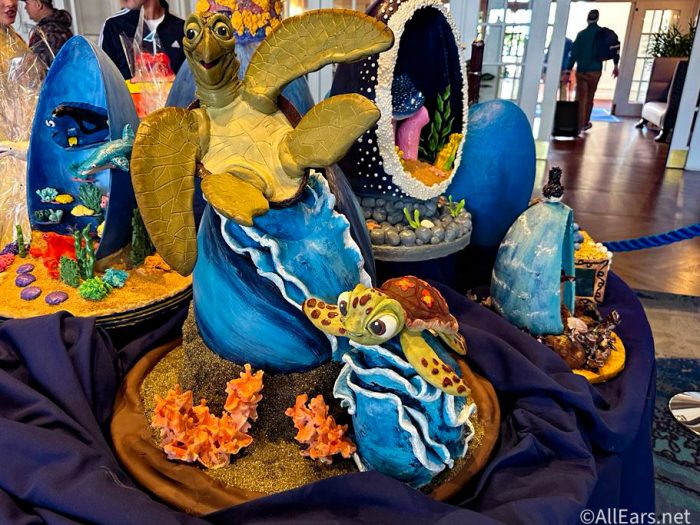 This next design featured the screeching possessive seagulls from the movie. Not only are they out on the dock waiting for you to walk by, but they're literally bursting at the shell to say "Mine!"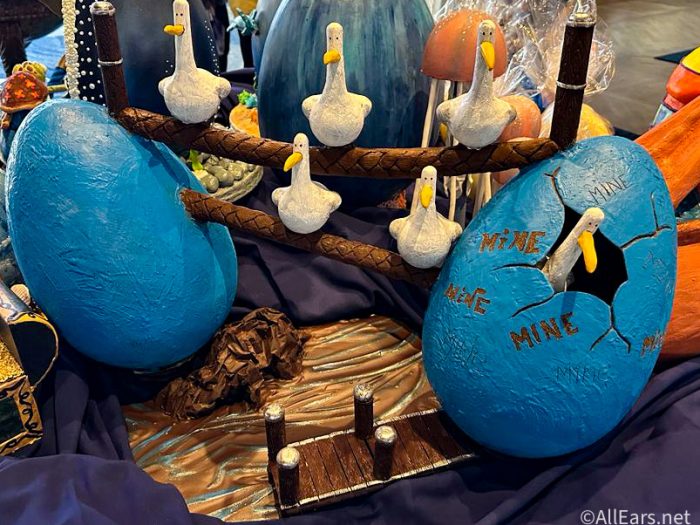 Of course, they couldn't pull off a spectacular spread without Nemo and Marlin in the…scales? Fondant? Either way, here we get a spectacular look at Nemo and his dad, Marlin, hanging out in their home anemone, lucky fin and all!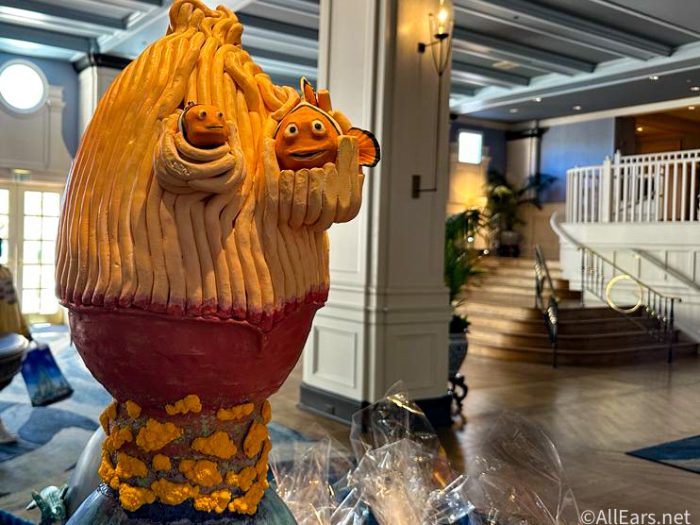 Over at the Beach Club Resort, they opted for a more EPCOT-based inspiration for their designs. Let's see if you can figure out where you can spot these around EPCOT too!
You might "bee" here a while staring down this design. Spike the Bee has been featured on an egg this year as well as a few places you can find him hiding around the Spike's Pollen-Nation Exploration Scavenger Hunt around EPCOT's World Showcase.
Looks like we're not the only ones with a favorite topiary at EPCOT's Flower and Garden Festival. Here we see the new Tiana topiary you can find in The American Adventure and a friendly Troll topiary from Norway — did you see the lantern he's holding? It's just like in the park!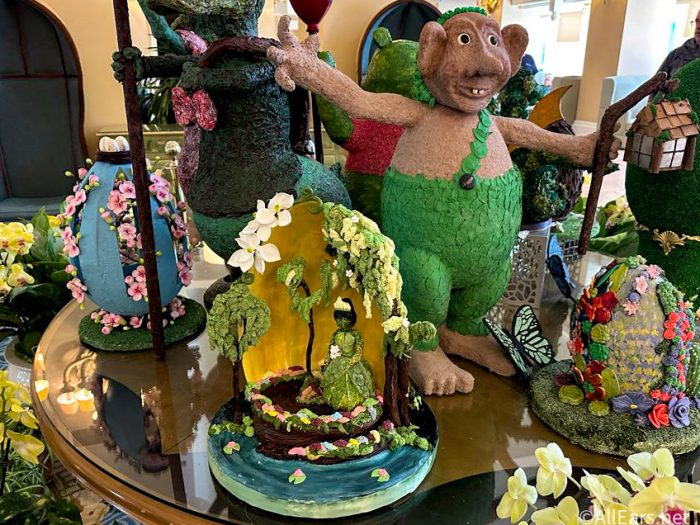 Our dynamic duck duo has also made for a wonderful surprise with the Donald and Daisy Duck topiaries. These elaborate egg designs are based on their larger-than-life inspirational topiaries that you can find just between World Celebration and World Discovery.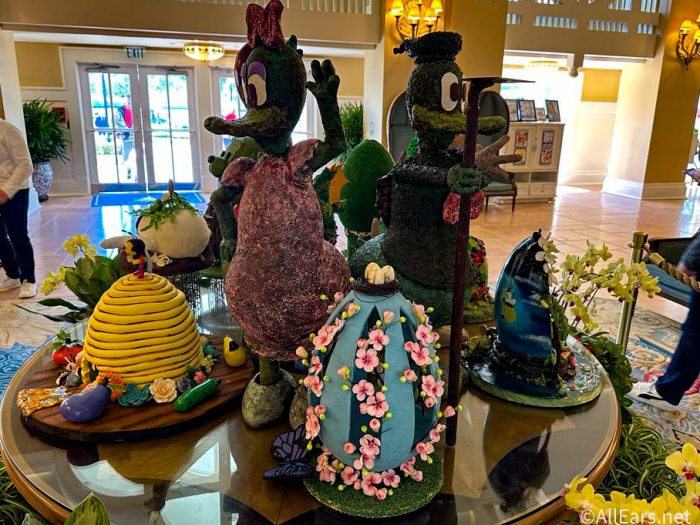 It's always a fun stop to come by and marvel at the talents of the bakery and its chefs. We hope you'll make this part of your resort day activities as you're visiting Walt Disney World soon. As always, stay tuned to AllEars for the latest updates at the Disney World resorts.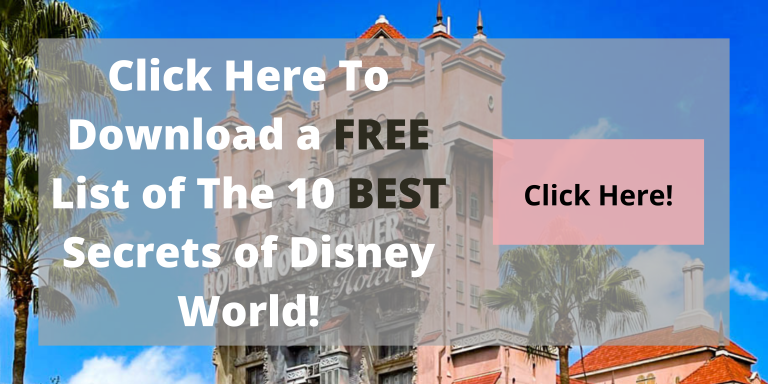 Which egg is your favorite at Disney's Yacht & Beach Club Resorts? Tell us below!