When Space Mountain is closed at Magic Kingdom it can be a bummer, but have you ever had the chance to see it with its lights on?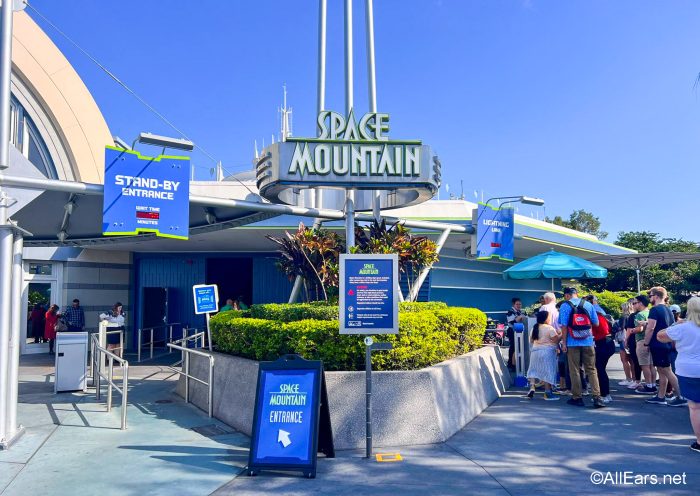 If you find yourself waiting around for Space Mountain to reopen, chances are you probably won't be riding it with its lights on…but there's a way to catch a glimpse of it!
Space Mountain's indoor roller coaster ride is arguably one of the most beloved attractions in Magic Kingdom and its main appeal is its lights-out, dark atmosphere.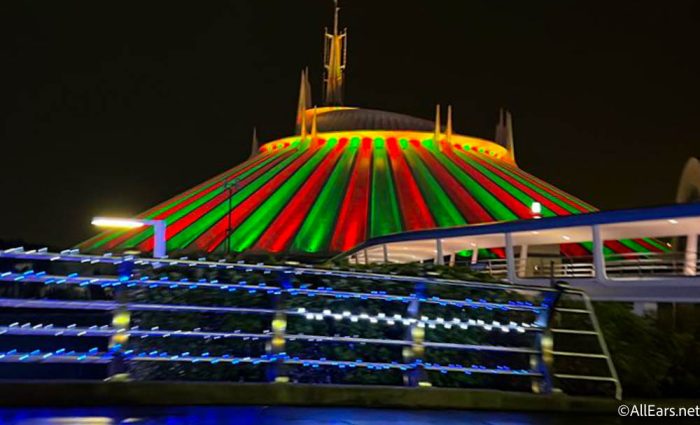 A few times through the year Disney allows a new way to experience Space Mountain like during Mickey's Very Merry Christmas party with red and green lasers that give us a fleeting glimpse of what the coaster's track looks like or during Mickey's Not So Scary Halloween Party when it's completely blacked out with zero projections and spooky themed music.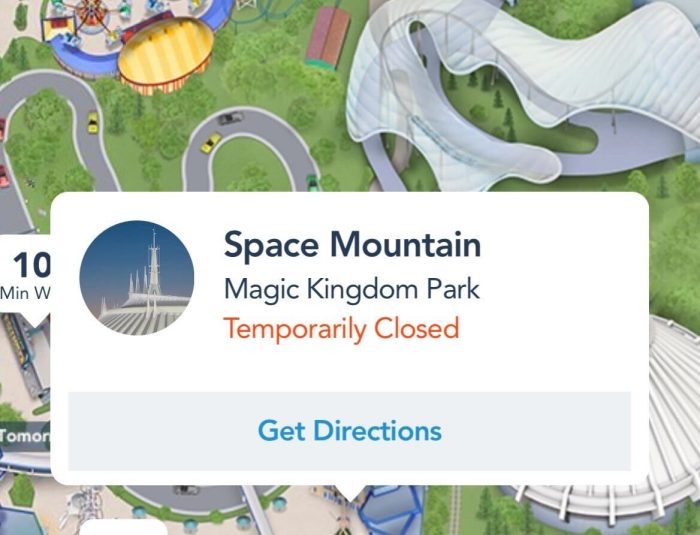 We've got a secret for you though! When Space Mountain is closed, the best way to sneak a peek inside and get a good look at its whole track is to take a ride on the PeopleMover.
You'll want to keep your head on a swivel because it's a lot to take in. Usually, when Space Mountain is down, Disney will flip on the lights to the portion of the PeopleMover that takes you inside the Space Mountain ride building.
It's a very cool experience that not everyone gets a chance to see so if Space Mountain goes "down" on your next visit, don't feel too discouraged because you might just get something worth viewing out of it. We'll let you know when Space Mountain reopens in Magic Kingdom, so stay tuned for updates!
Have you ever seen Space Mountain with the lights on? Tell us when in the comments!