There has been a LOT of news around Disneyland lately!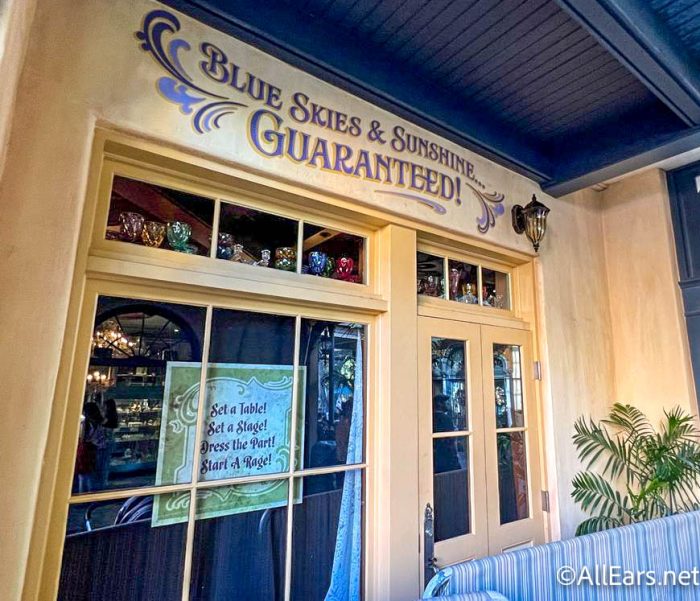 At the D23 Expo, we learned that Avengers Campus is getting an expansion and a new attraction, new characters are coming to the parks, a Big Hero 6-themed land is in the works, and a new Tiana restaurant is coming to Disneyland. On top of the new restaurant that was announced, we also learned about a new Princess and the Frog store coming to the parks, and today is its grand opening!
Eudora's Chic Boutique is now open in Disneyland! We recently saw the sign go up in the park, but now we can step inside the new store.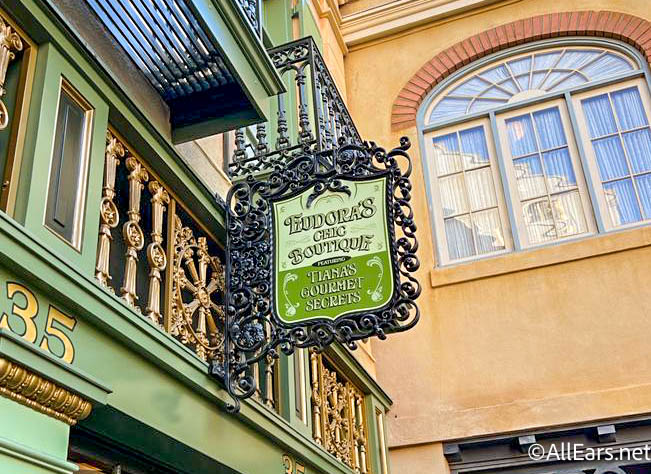 Let's go!
Atmosphere
The store is located in New Orleans Square, but you can really tell you're in New Orleans when you step up to the store. The windows were previously blocked and now there is a bunch of merchandise to look at before you head inside.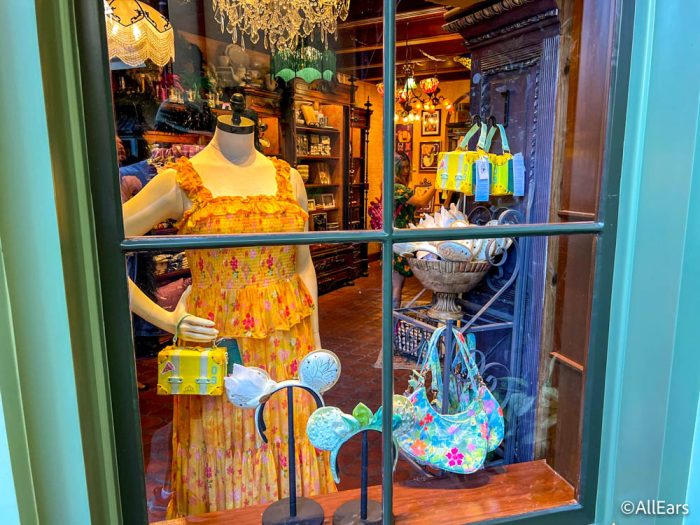 The store is full of different size shelves and tables showcasing the merchandise.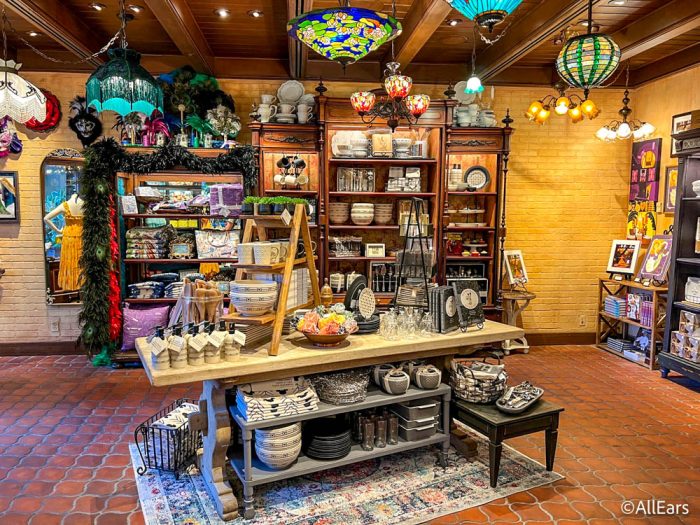 There are also so many fun light fixtures to explore — check out this gorgeous chandelier!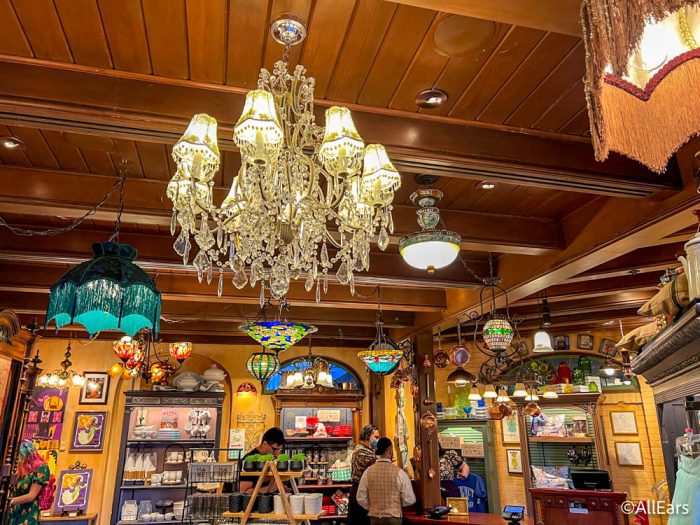 One of the walls in lined with masks, boas, and artwork of extravagant costumes.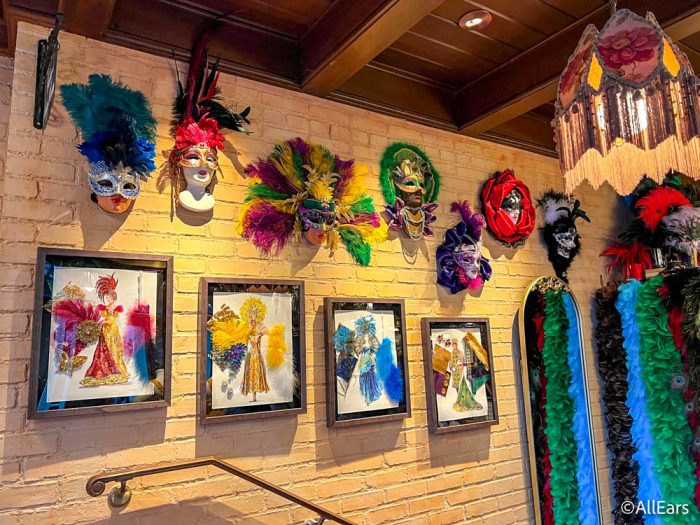 There is so much to look at in the store's decor alone, but let's check out some of the merchandise!
Merchandise
As you would expect, there is some Princess and the Frog merchandise in here! Would it really be a Princess and the Frog store if there wasn't a nod to gumbo? Luckily, there is a white cup that says "Gumbo" and a gumbo cookbook.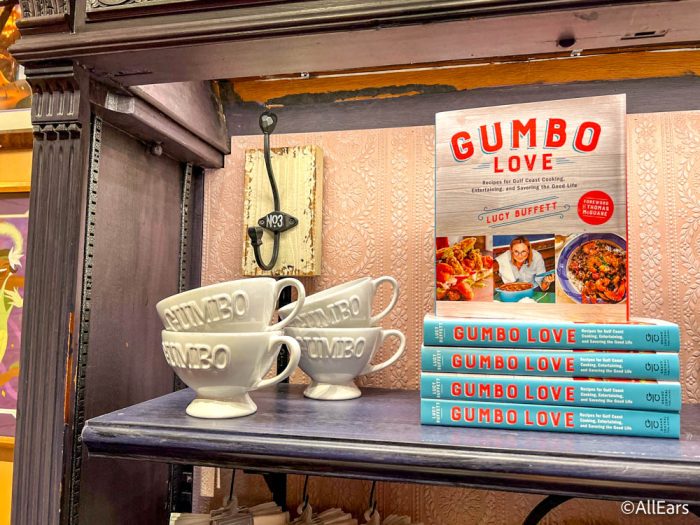 On top of that, you'll find generic New Orleans items like this journal…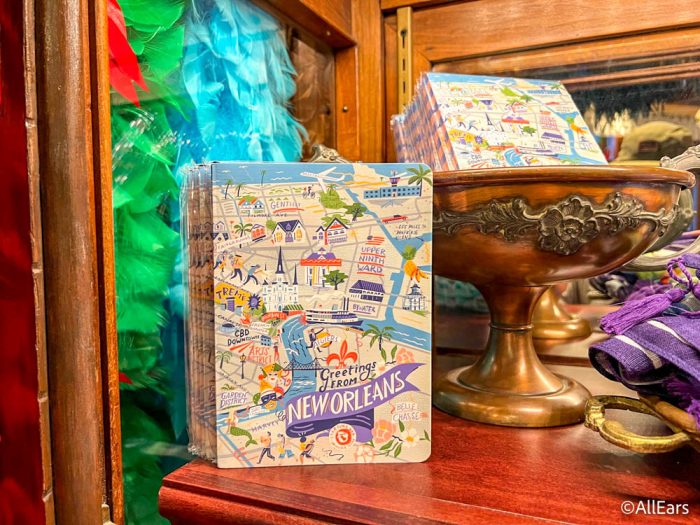 …purse…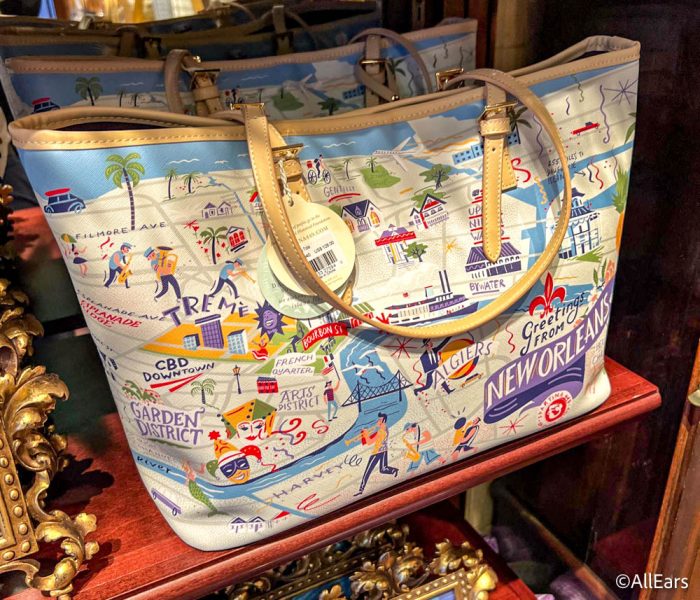 …and tumbler.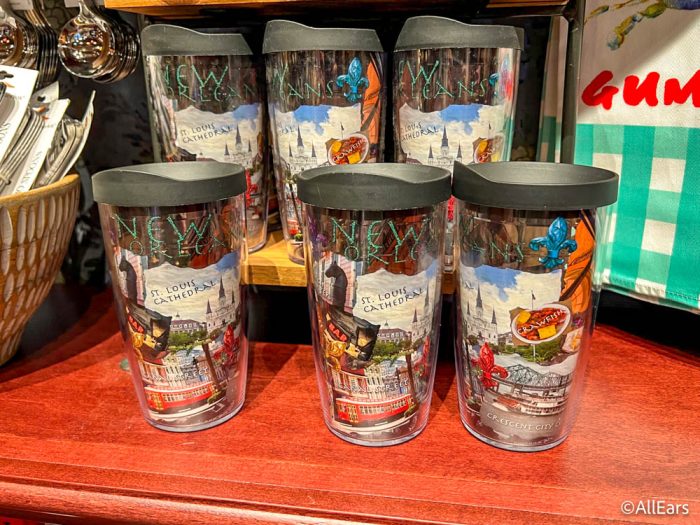 You'll also find some home items and other cookbooks so you can learn how to cook like Tiana.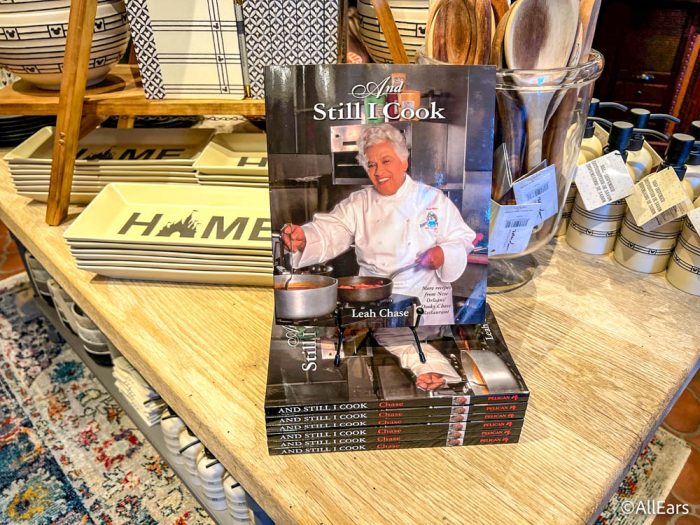 We also spotted the Tiana ears we've seen around Disney World, Disneyland, and online!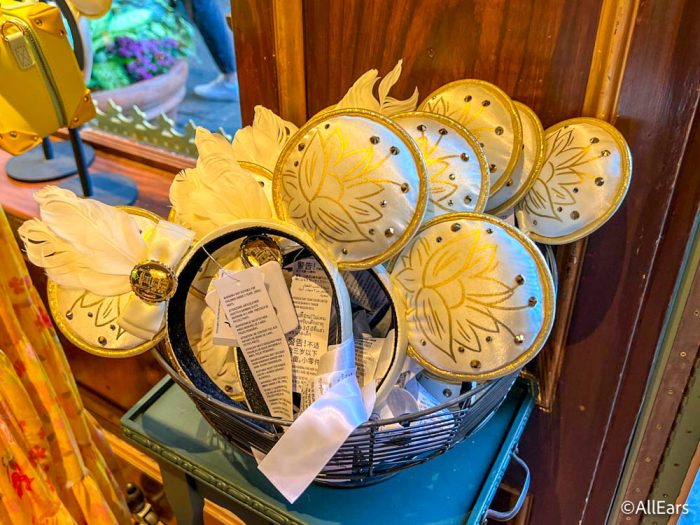 Some of this Tiana-themed merchandise was from the D23 Expo, so it's exciting that it's debuting in Disneyland with a brand new store.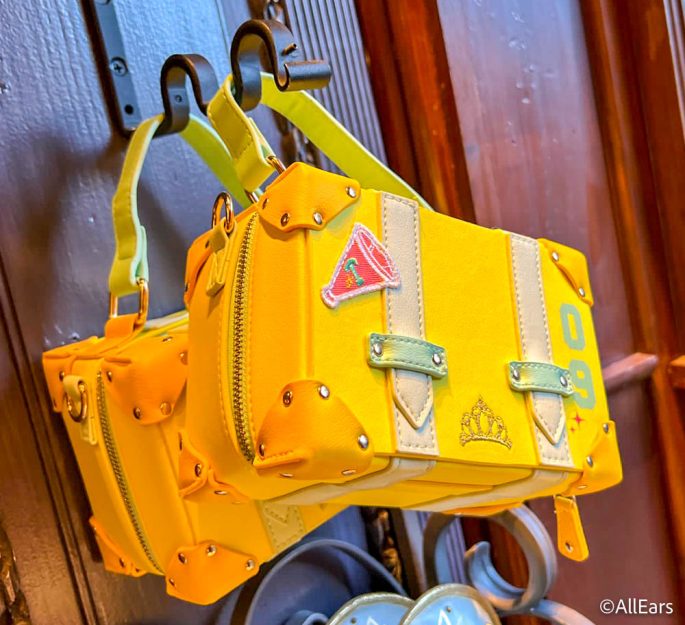 There are a couple of Tiana-themed purses to choose from…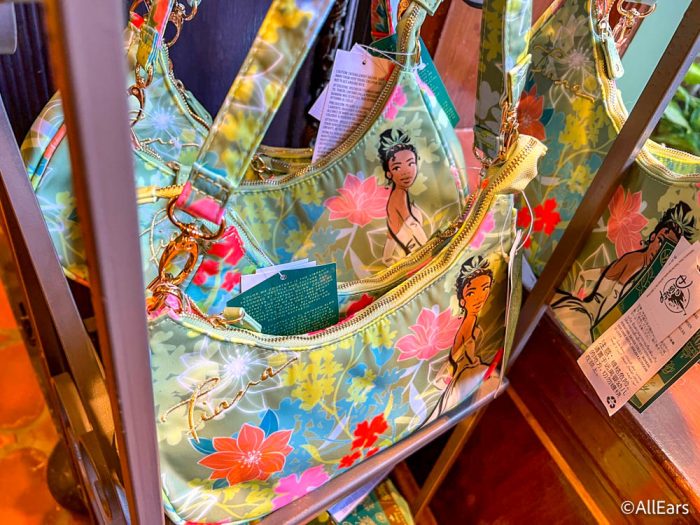 …and a new restaurant fund mug just like Tiana has in the movie!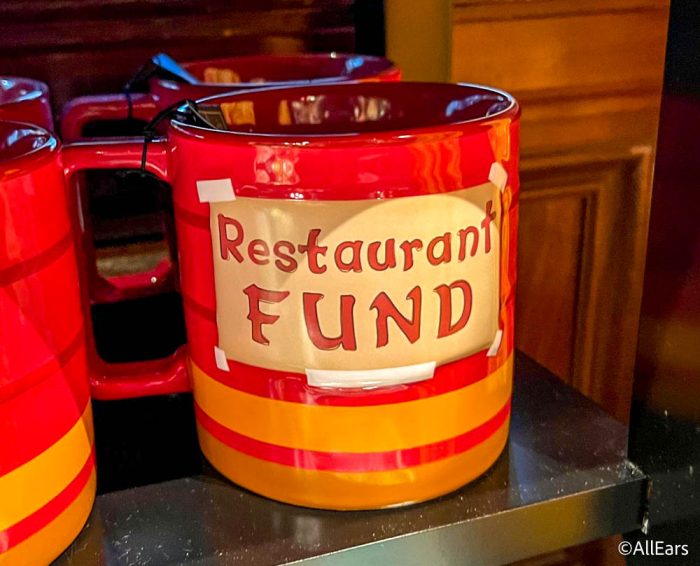 You'll also find the new green Tiana ears that debuted at the D23 Expo.
If you're curious about the other Princess and the Frog projects, the Tiana restaurant currently does not have an opening timeline. However, Tiana's Bayou Adventure (AKA the ride replacing Splash Mountain) is set to open in late 2024!
We also recently saw the Jessie's Trading Post store open in Disney World. We love walking into these new stores — the theming is incredible in these new shops! We'll continue to bring you updates from the Disney Parks so stay tuned for more!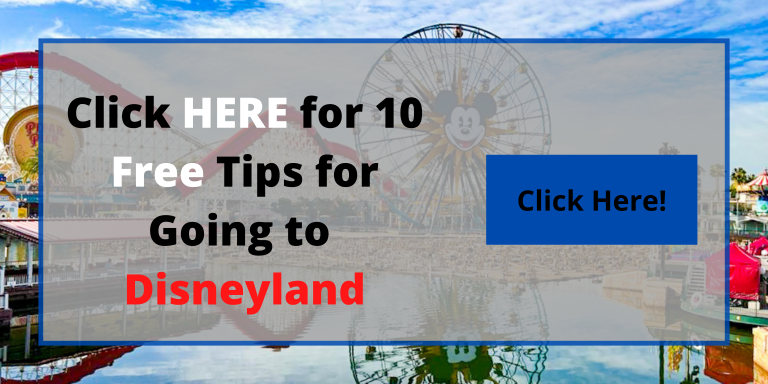 Are you excited about Eudora's Chic Boutique opening? Let us know in the comments!