As more structures and scenes continue to be removed from the Jungle Cruise during its refurbishment, we're getting closer and closer to the completed updates in Disney World!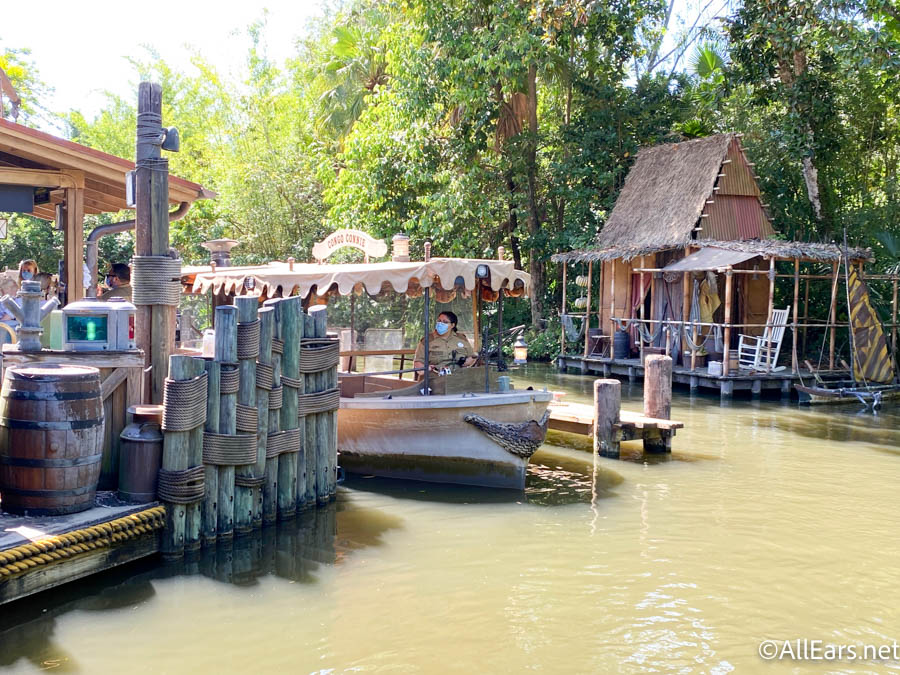 While everything won't be finished until later this summer, we've still been noticing new scenes popping up throughout the attraction. And, now a set of brand NEW characters will also be joining the Jungle Cruise too!
Walt Disney Imagineering recently shared a look at the adventurers who have been officially added to Disney World's version of the Jungle Cruise.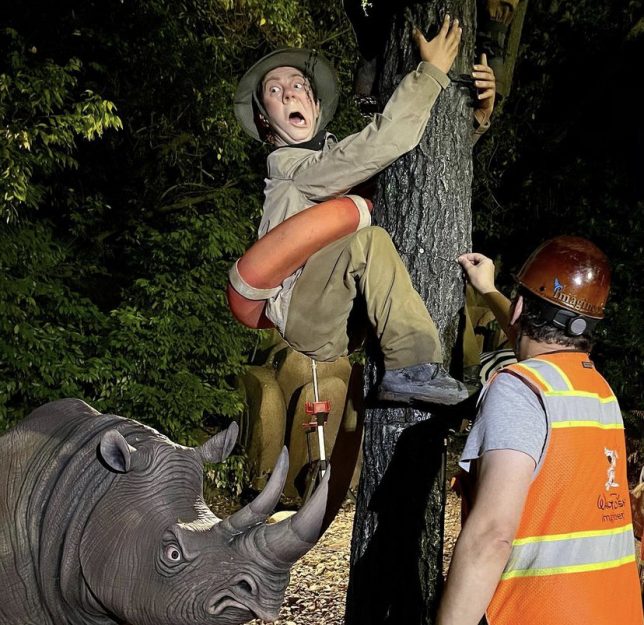 During your journey through the back side of water, you can spot the Skipper Felix Penchman XIII and his expedition he's led up a tree to escape a rhinoceros. Seems like quite the dilemma, right?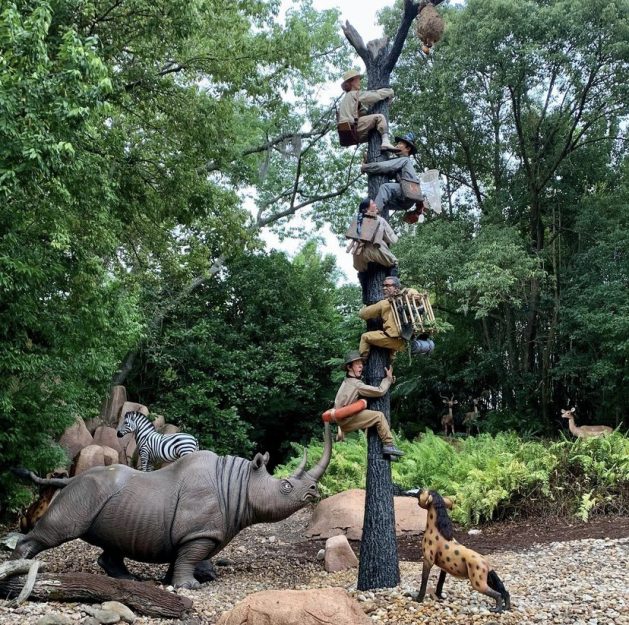 The group of adventurers will also be arriving on an expedition all the way in Disneyland when the Jungle Cruise reopens on July 16th. Of course, we'll be sure to give you a look at the progress at the attractions in both parks in the meantime. And, you can stay tuned with All Ears for the latest Disney entertainment and news coming soon!
Will you be heading to the Jungle Cruise soon? Let us know in the comments below!