We're just over a week away from the debut of Raya and the Last Dragon on Disney+ and in theaters on March 5th!
And, you can celebrate the upcoming release of the film with a bunch of new experiences across Disney's Animal Kingdom!
Over at the Discovery Island Stage, you can find a 40-ton sand sculpture decorated with Raya and the Last Dragon characters! We've kept our eye on the progress of the massive sand sculpture in progress throughout the weekend…
…as the artists began to carve the various sections of the display before its grand debut today on February 22nd.
After days of work, we are STARSTRUCK by the gorgeous outcome of the Raya and the Last Dragon Sand Sculpture! The intricate details and pop of color on the film's logo are an extremely fun way to celebrate the film before its release.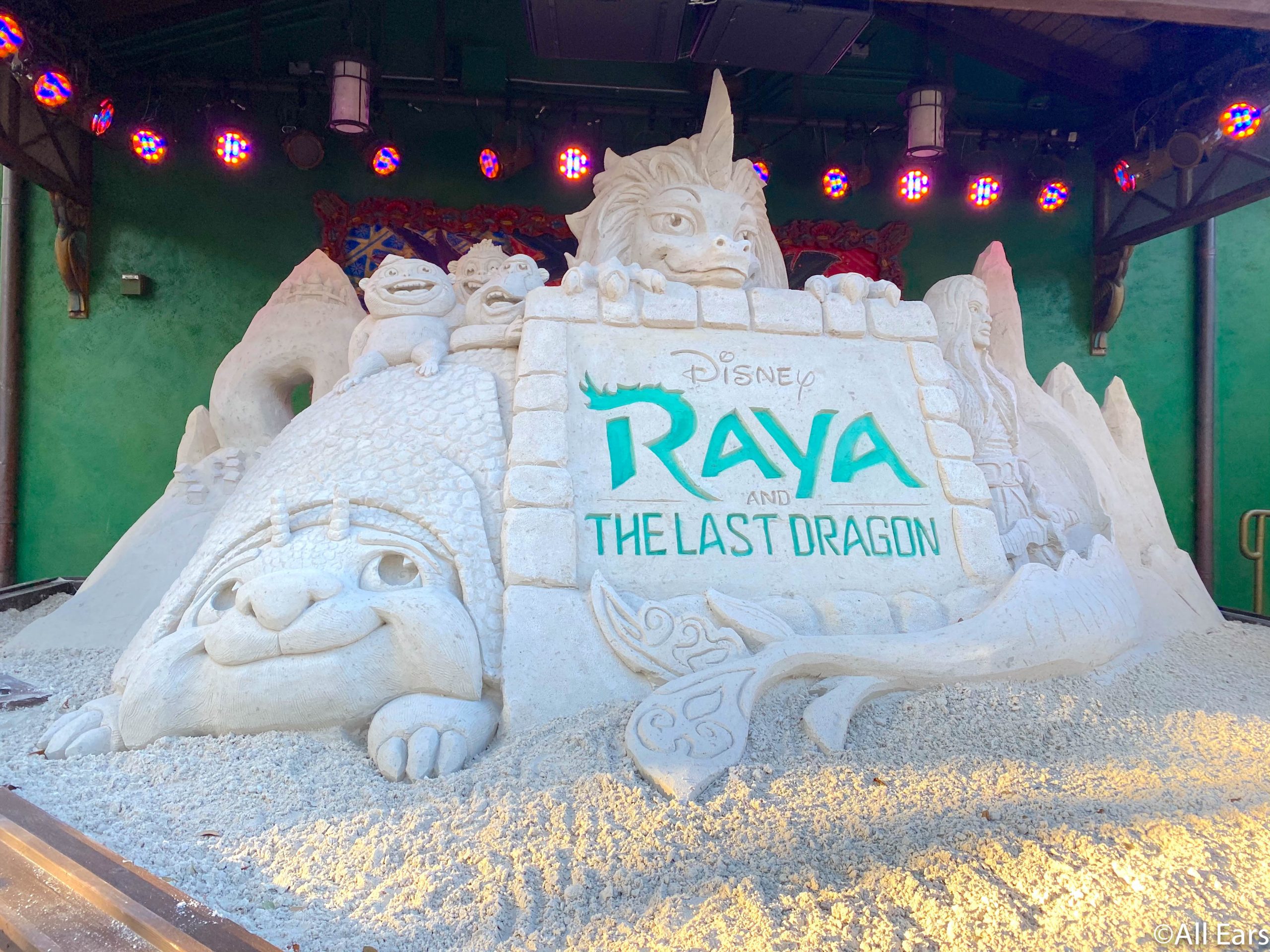 You can even learn how to draw some of the characters from the film over at the Animation Experience at the Conservation Station in Disney's Animal Kingdom!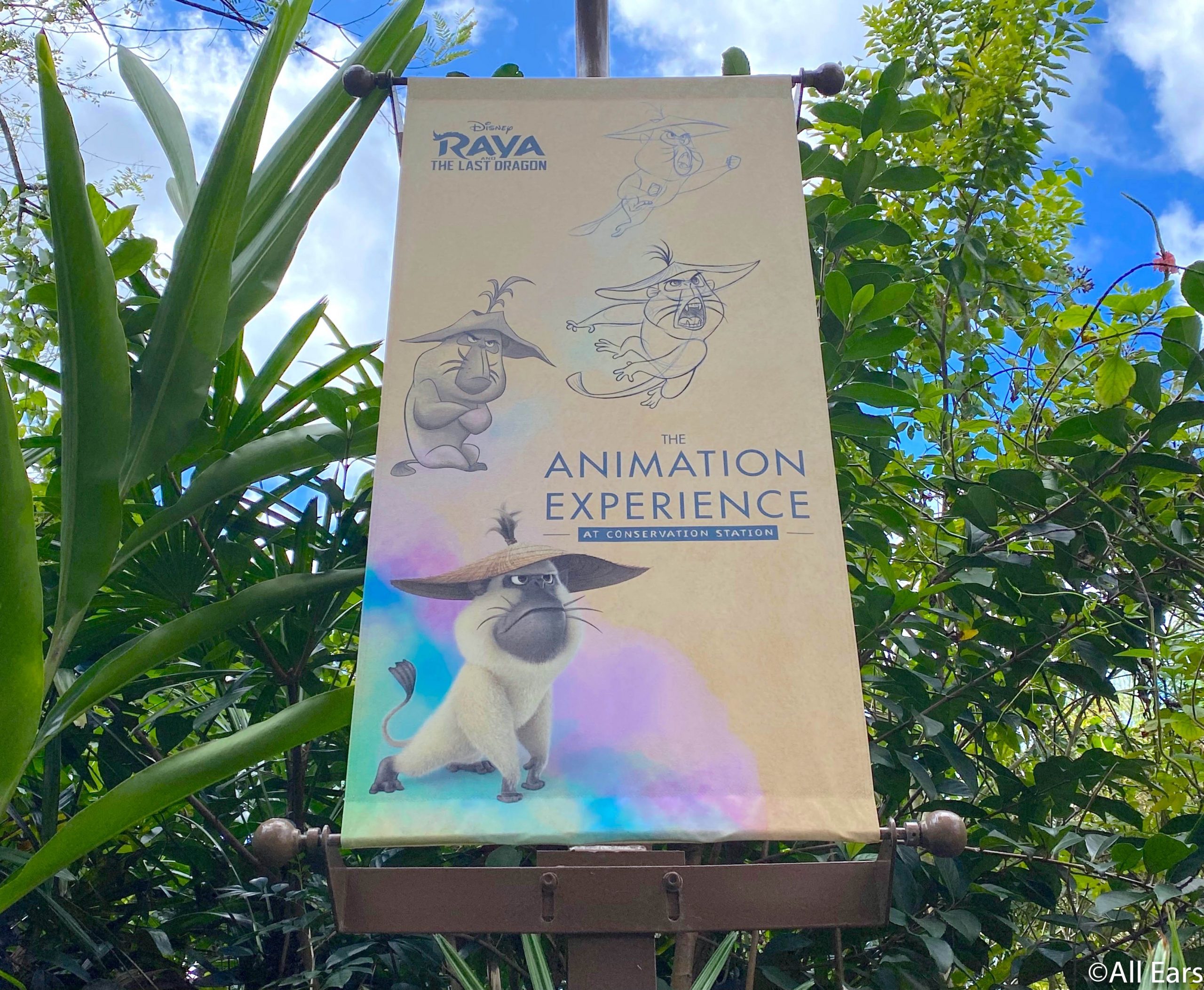 Guests are able to learn how to create characters like Tuk Tuk from Disney artists so they can take home their own DIY masterpiece.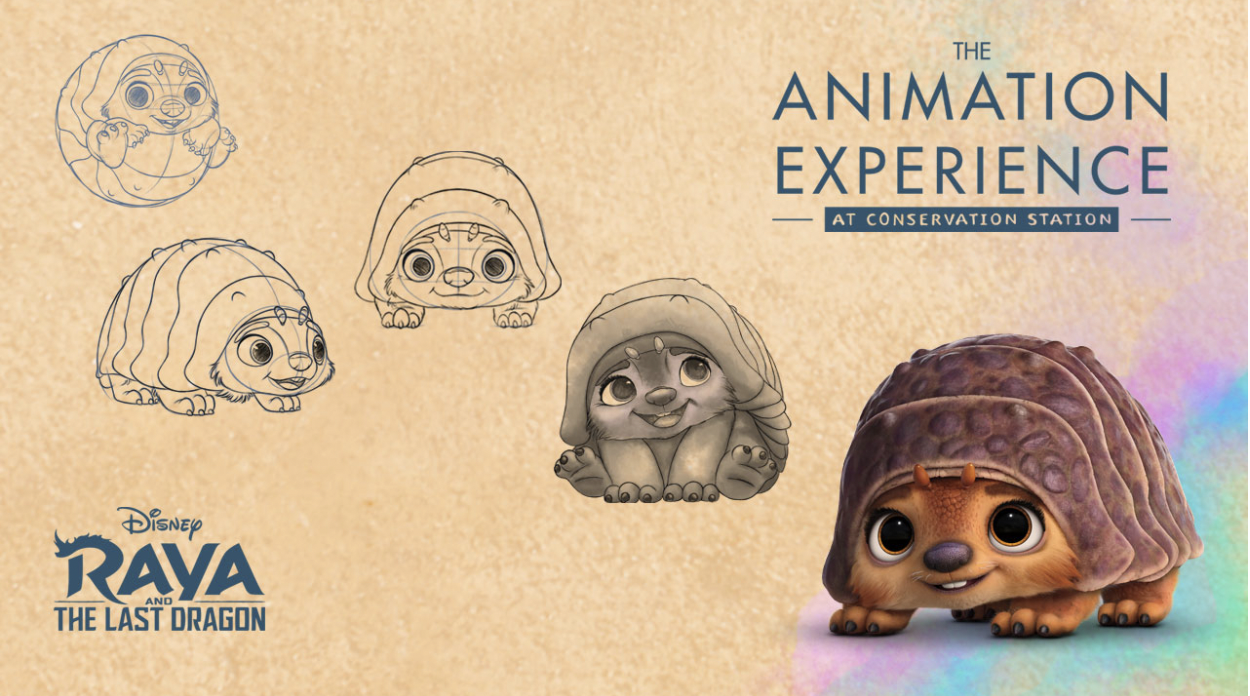 The showtimes run at the Conservation Station in 45-minute increments, starting at 10 AM and ending at 4:45 PM.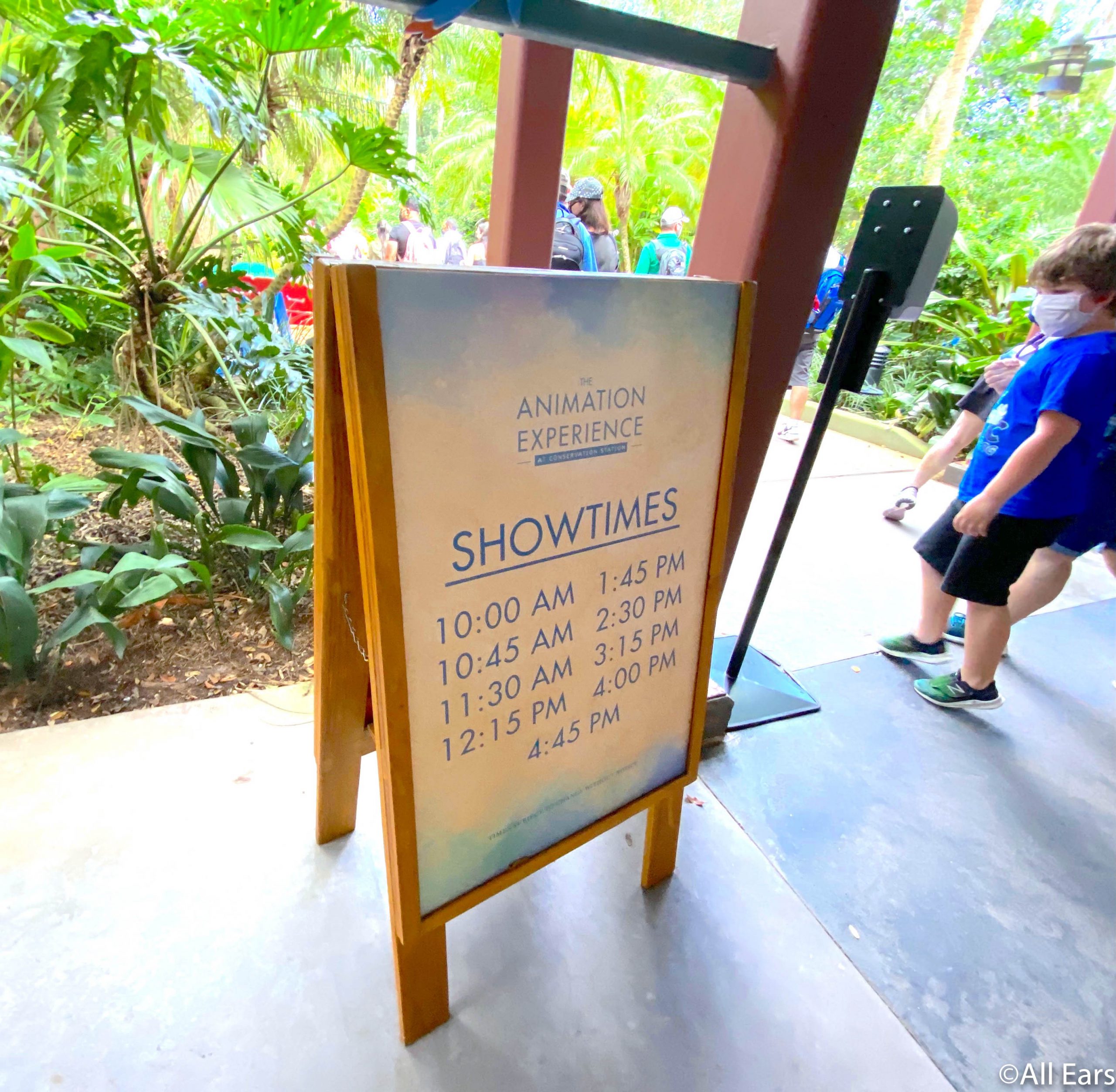 As you make your way around Disney's Animal Kingdom, you can even find themed treats in honor of Raya and the Last Dragon! At the Anandapur Ice Cream Truck, you can find the very colorful and magical Mighty Mist Soft-Serve Ice Cream that's a swirl of strawberry and vanilla ice cream on a cone dipped in blue-colored white chocolate and rolled in sparkling sugar for $5.49.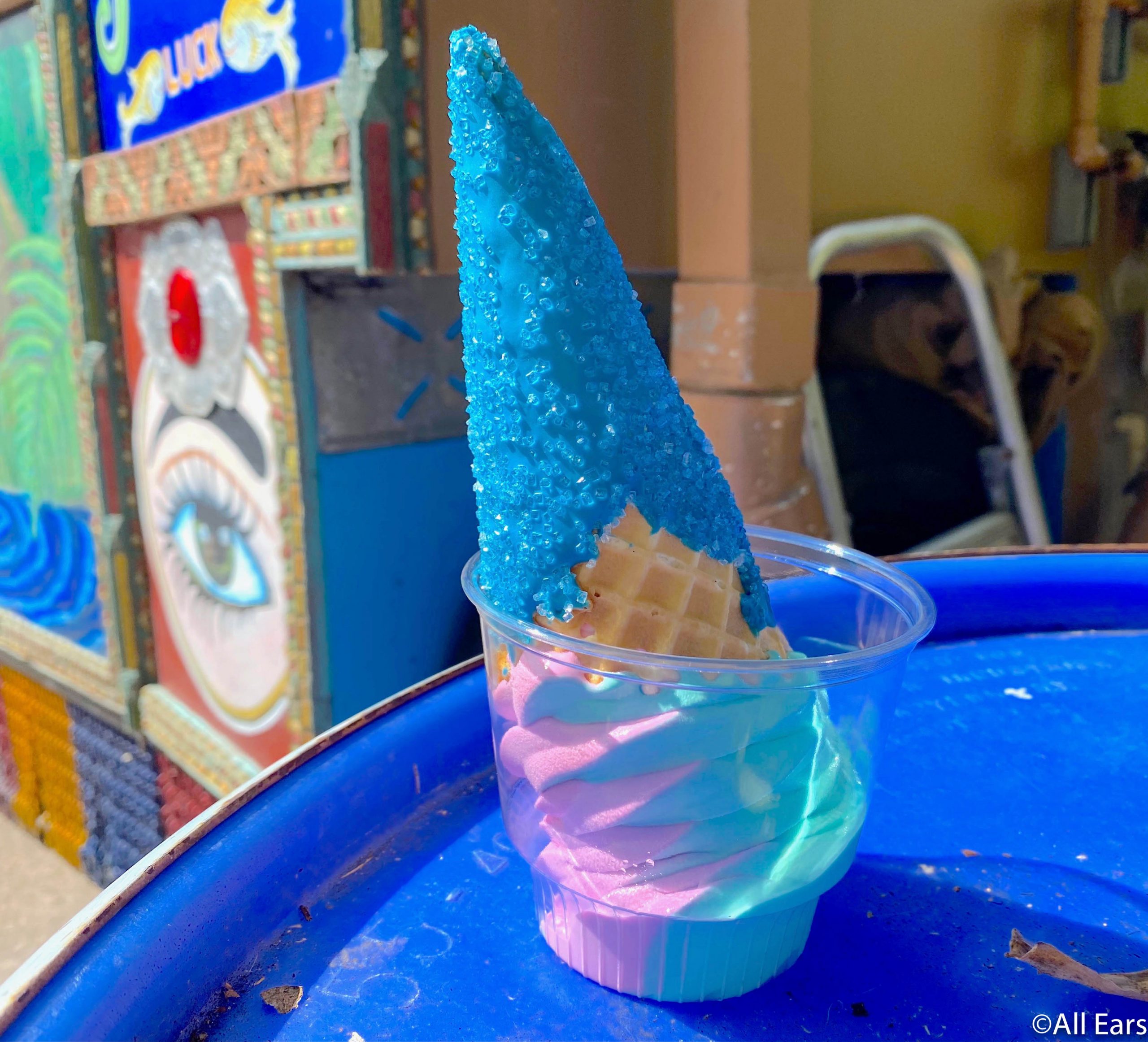 Dino Bite Snacks has more ice cream treats with the Baby Tuk Tuk Ice Cream Sundae! This dessert is whipped up with chai spiced caramel cake, chai caramel sauce, vanilla ice cream, green tea cake crumbs, salted caramel crispy pearls, and an edible image of Baby Tuk Tuk for $6.99.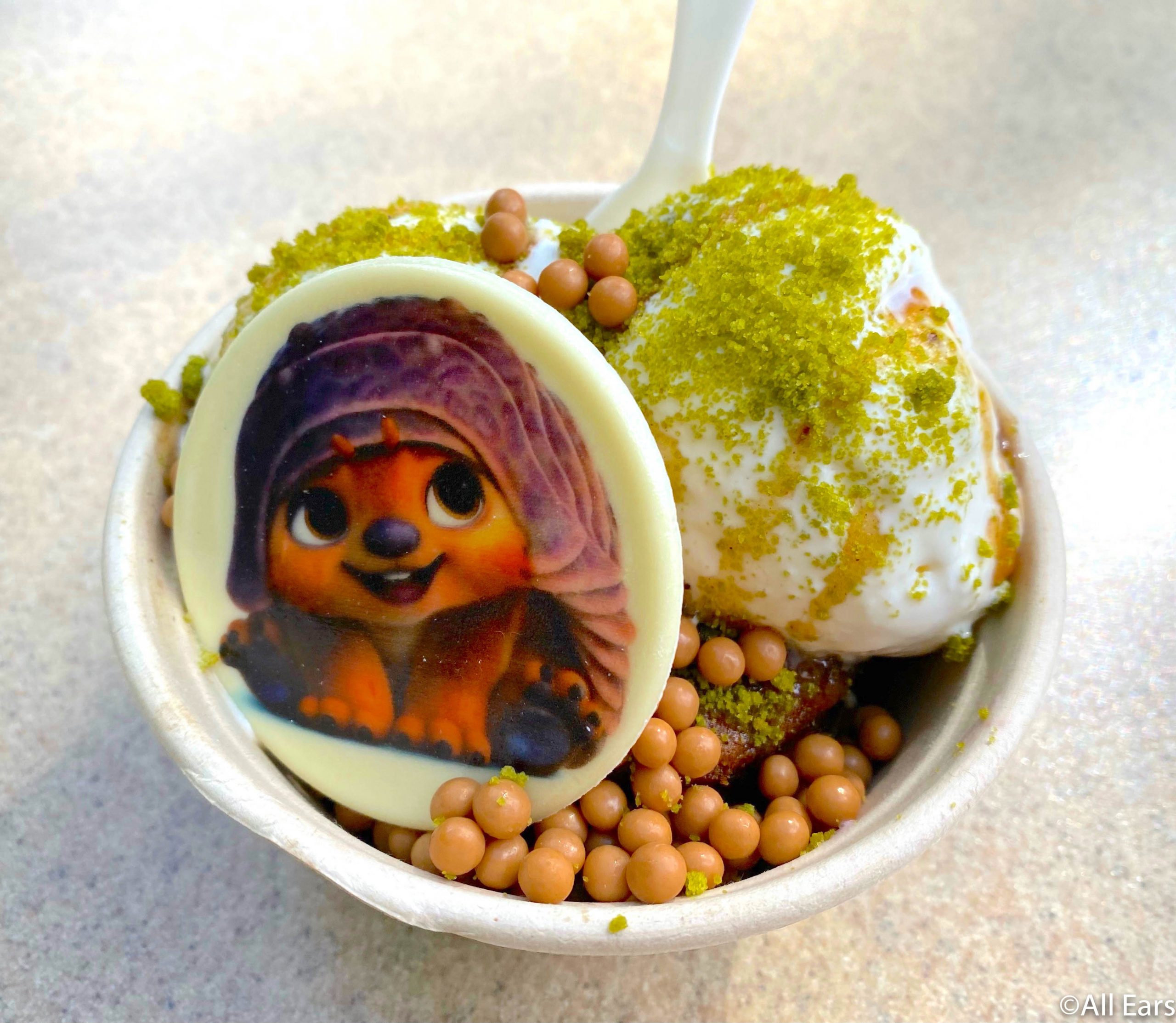 Last, but not least, the Baby Tuk Tuk Mousse at the Isle of Java and Creature Comforts packs a LOT of five-spice mousse on a chocolate cake with a chocolate velvet shell and crispy chocolate pearls for $5.99.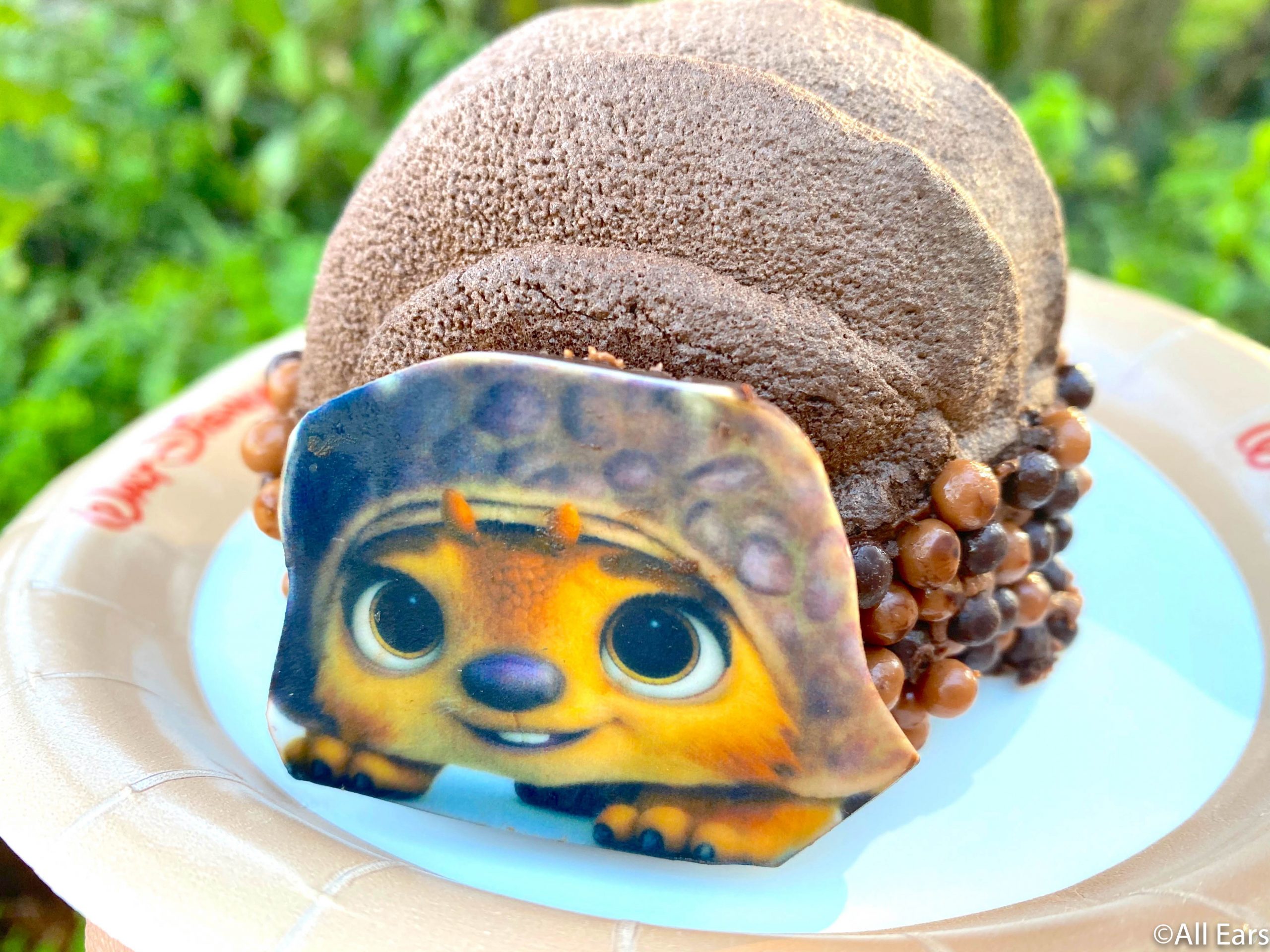 We're all the more excited to finally watch Raya and the Last Dragon next month! And, we'll be sure to keep you updated with any other themed treats, entertainment, and merchandise we find in Disney World soon.
Will you be watching Raya and the Last Dragon? Let us know in the comments below!