We've been partying all day in Universal Orlando as we've collected lots of beads and visited the food and drink booths to celebrate!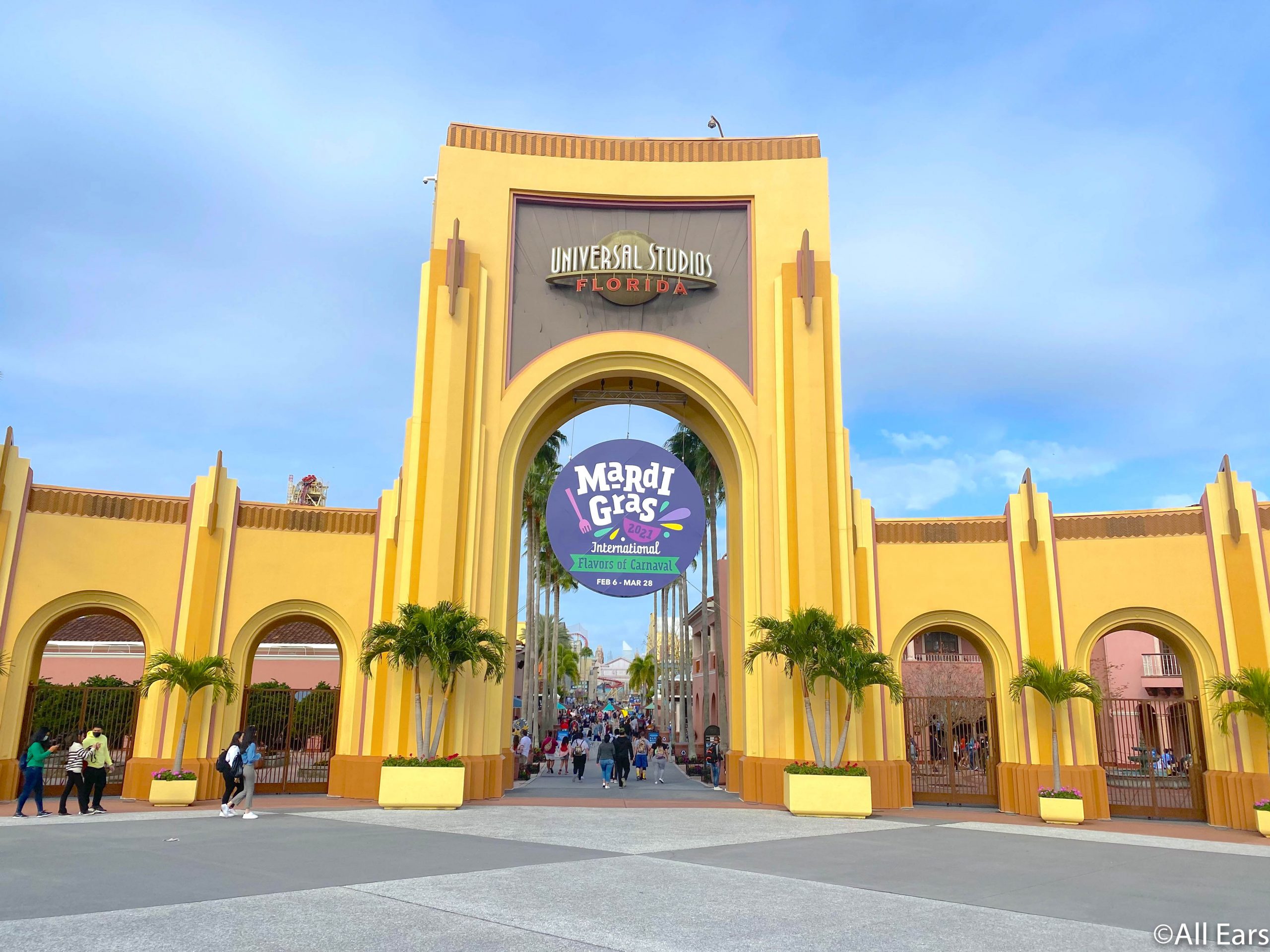 We've taken you with us to the themed Tribute Store and the floats around Universal Studios Florida. But, now we're going on a journey fit for a crew of pirates in the parks too!
We hope yer ready for an adventure here, mateys! Our boots were made fer walkin', and we're heading around this here theme park for Universal Orlando's Krewe Crawl!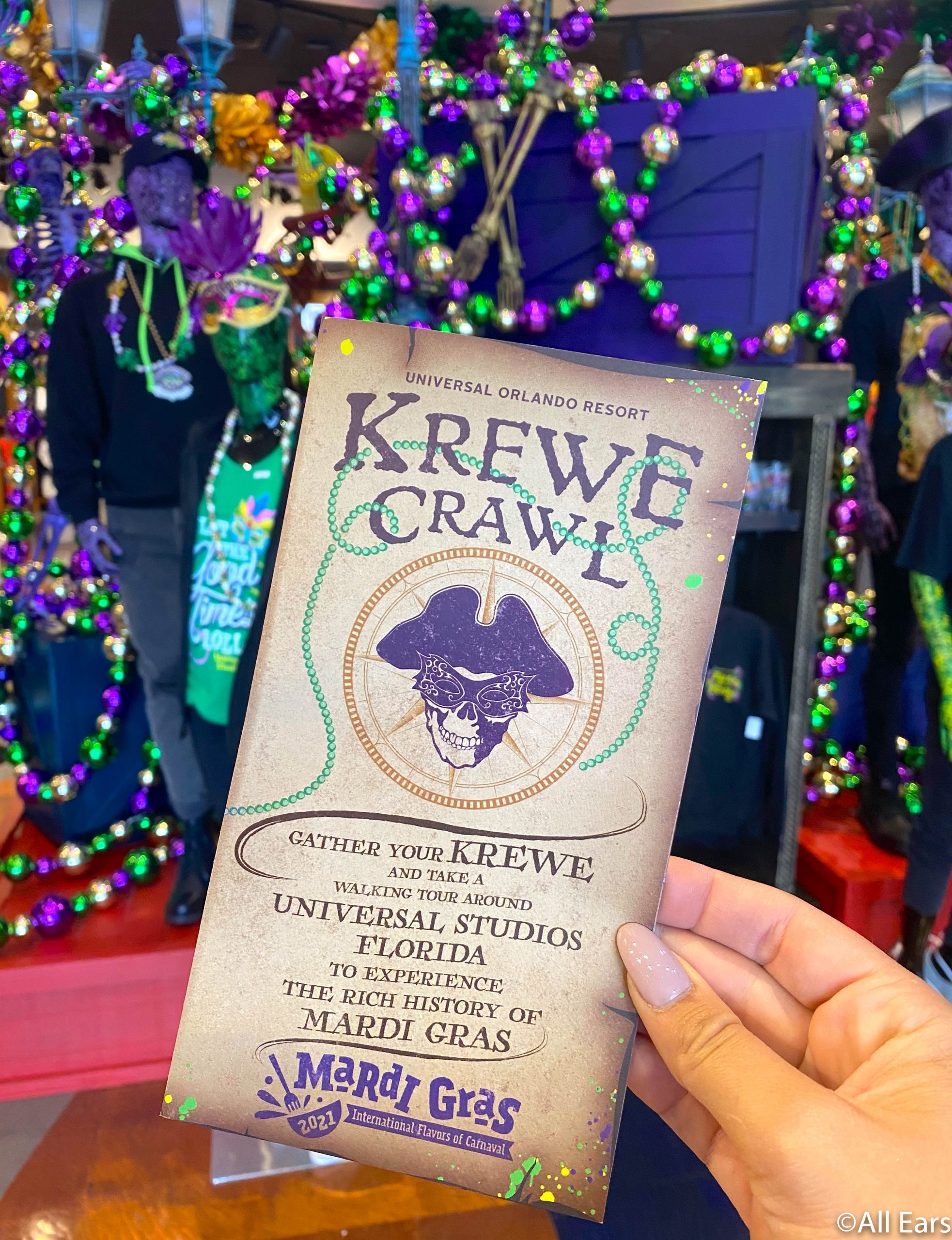 We've seen the Christmas Tree Crawl and the Scarecrow Stalk, but the Krewe Crawl celebrates the heritage of Mardi Gras with decorations in stores around Universal Studios Florida.
The map is available to purchase in various Universal Studios Florida stores, where "X's" will be used to show where the treasure (AKA displays) have been found! And, once you've visited all of them, you'll even receive a special Mardi Gras themed prize.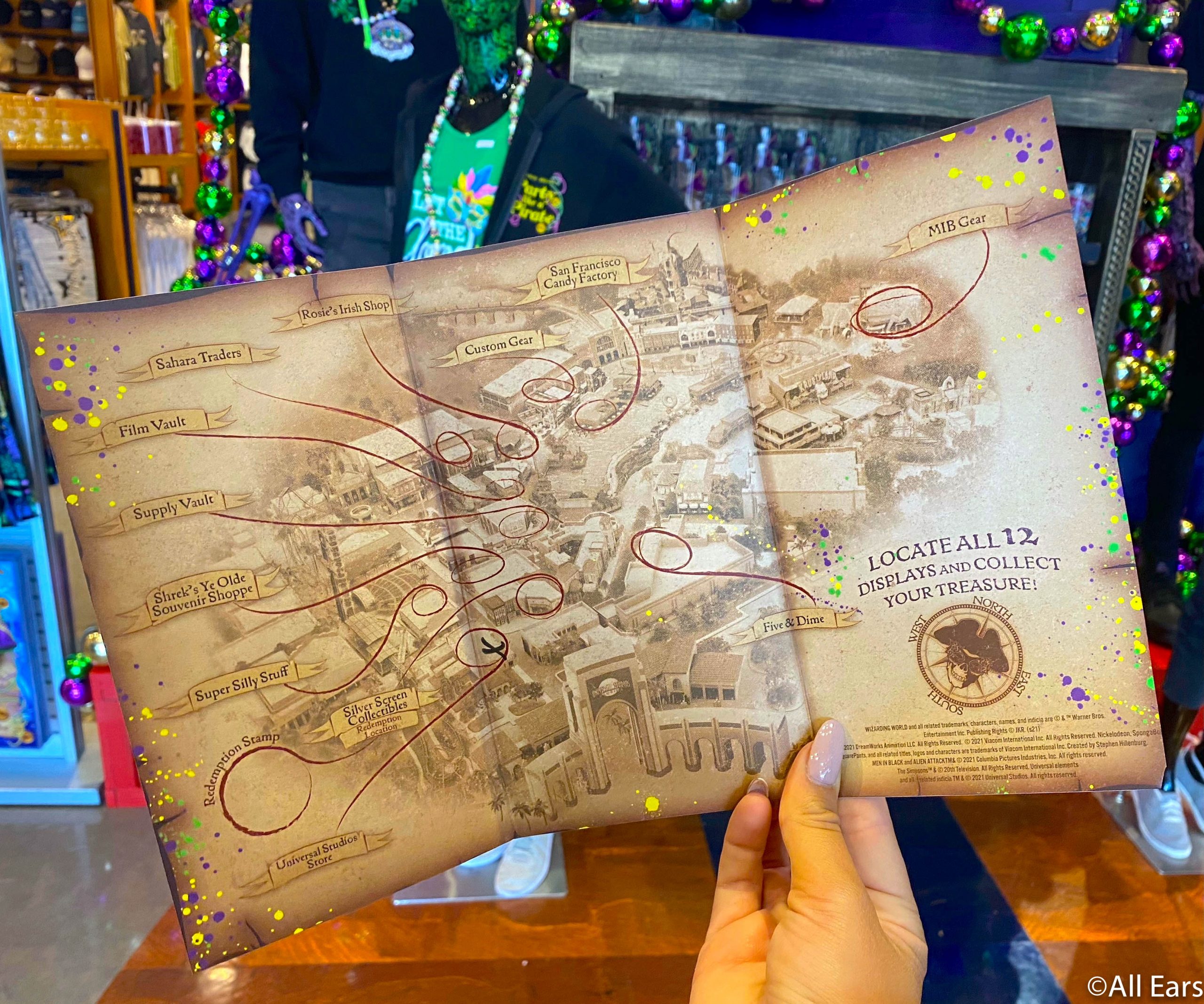 The Krewe Crawl has quite a few artistic skeletons for the Mardi Gras festivities this year! As you near the Despicable Me ride, you can stop into Super Silly Stuff to find the painter…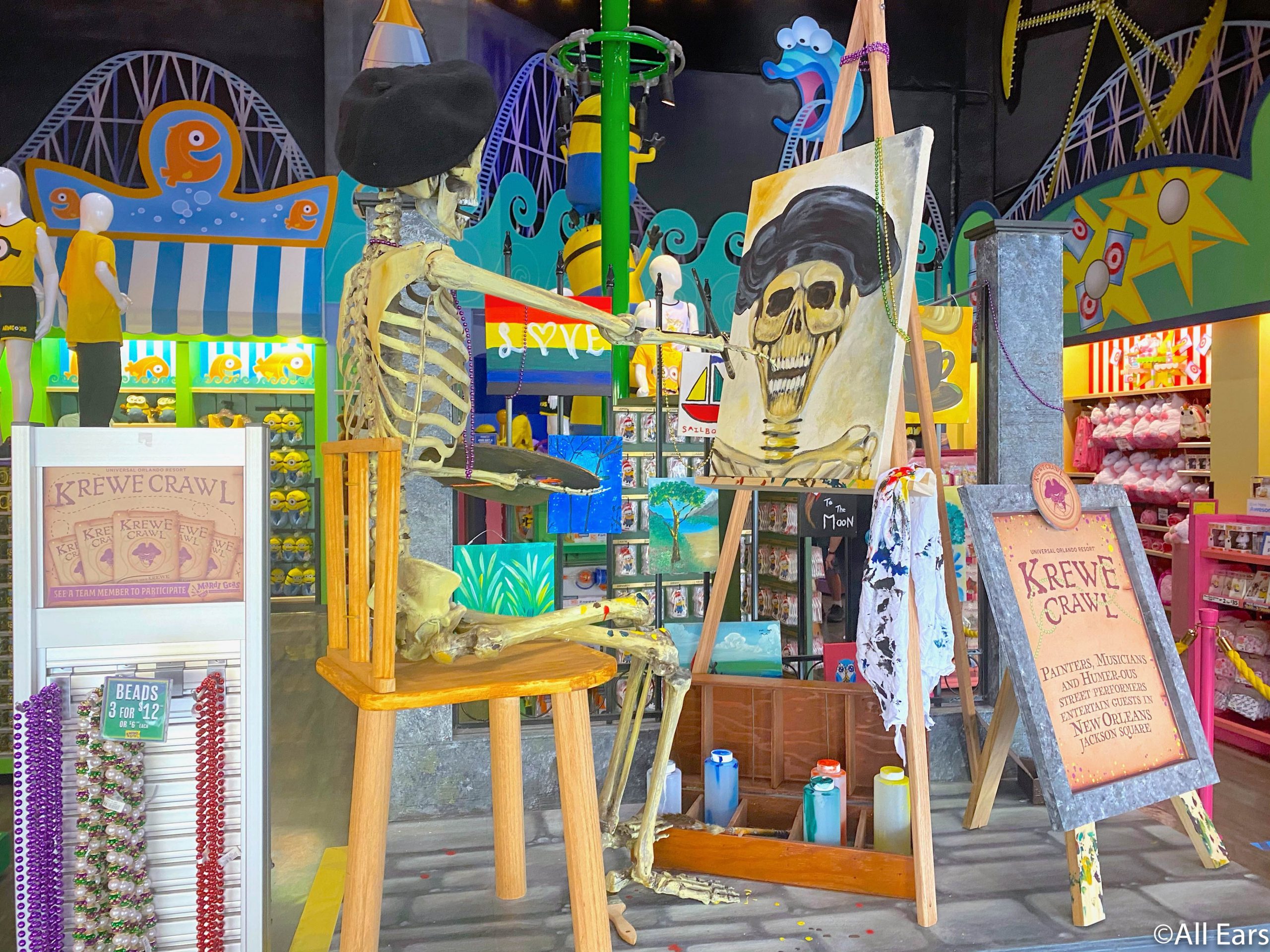 …the dancing skeletons caught in a tango at 5&10…
…a jazz trio at the Men in Black shop…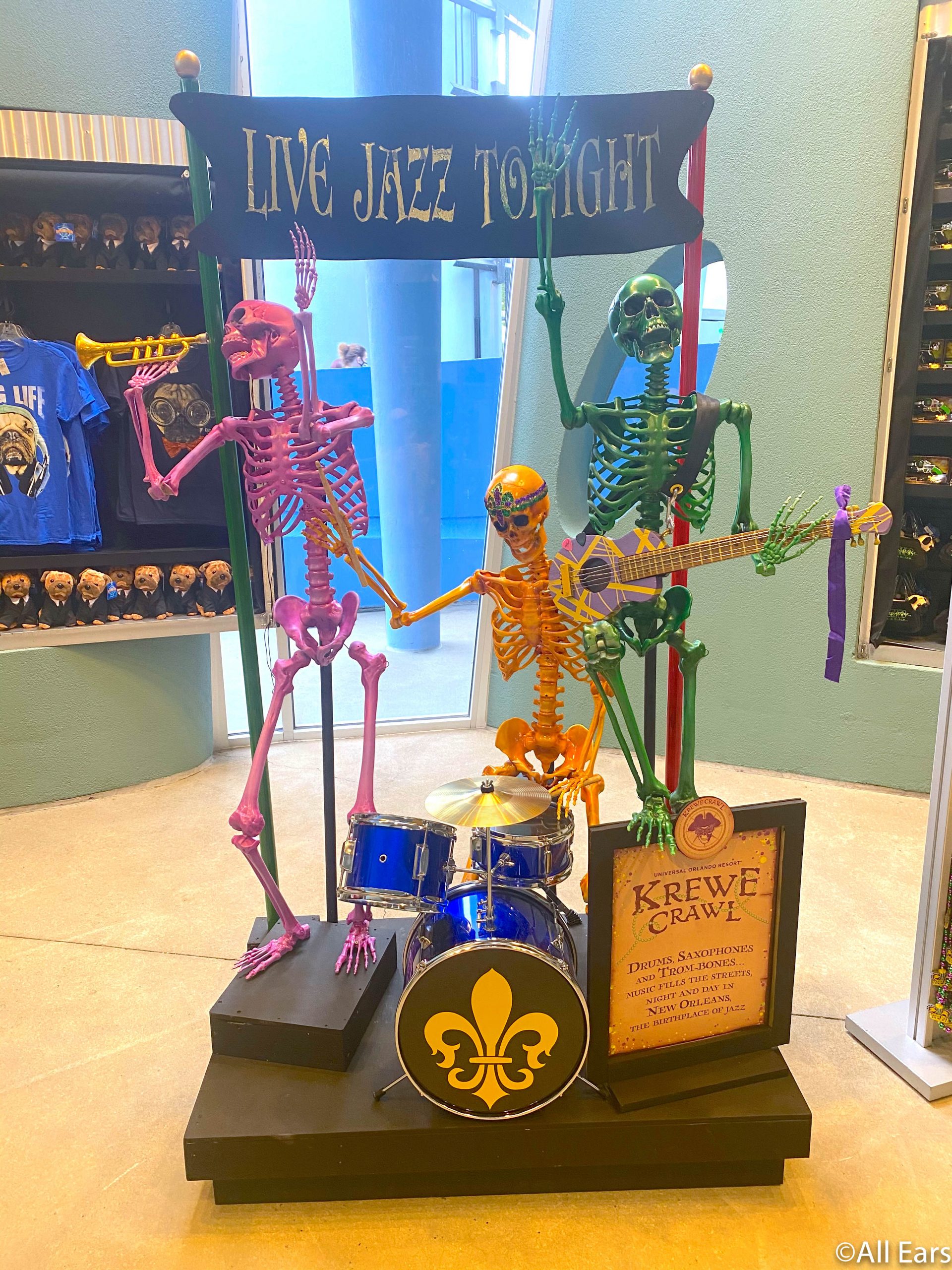 …and chefs cooking up some food (maybe a pot of gumbo) at the San Francisco Candy Company.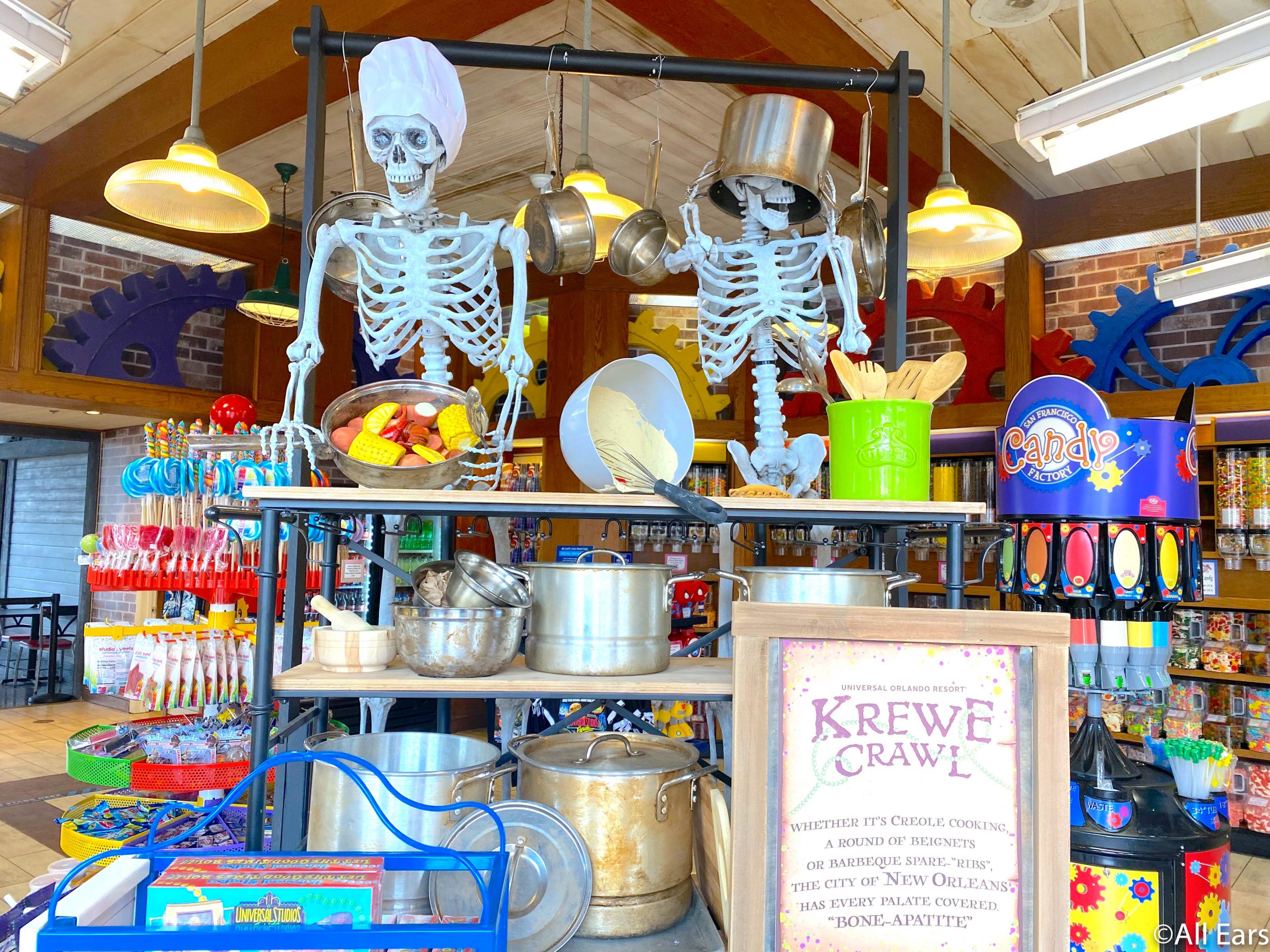 A couple of other skeletons are doing a bit of handy work like the grave digger at Custom Gear next to Fast and Furious…
…and the gardener at the Irish Shop.
The Krewe Crawl also featured a pair of skeletons strolling with umbrellas at the Sahara shop…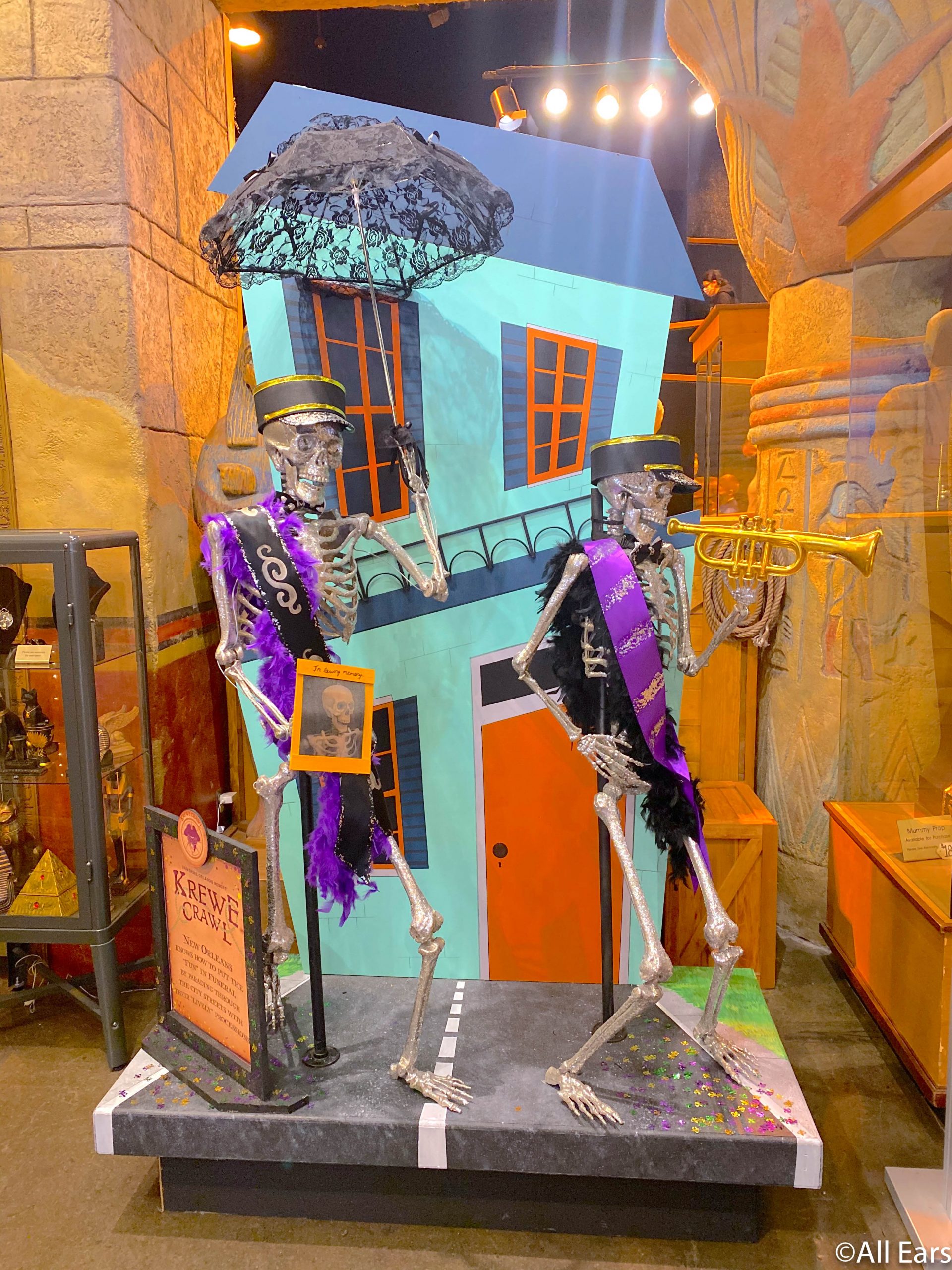 …pirates at the Film Vault…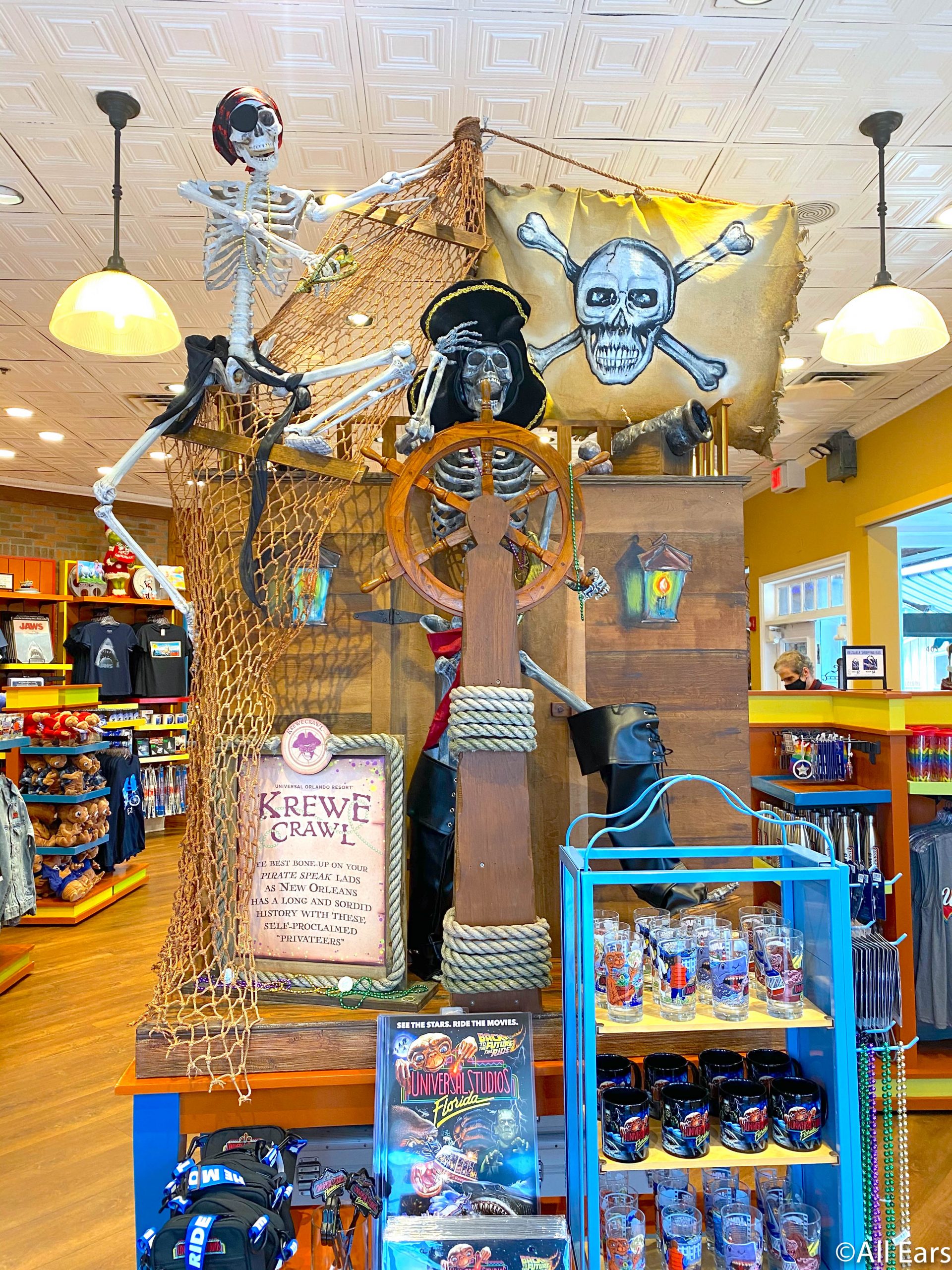 …a voodoo doctor at the Supply Vault…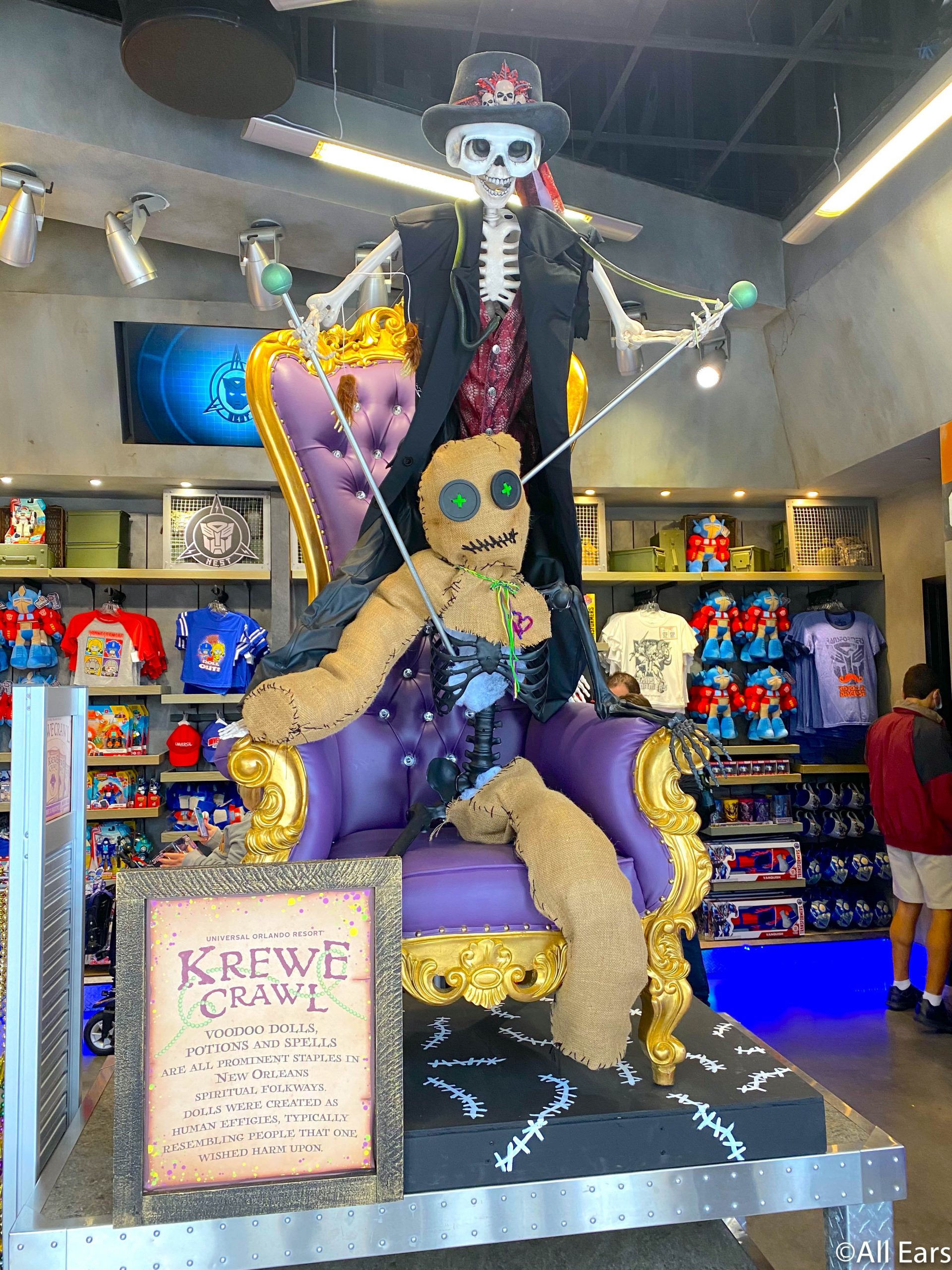 …Victorian ladies at the Silver Screen…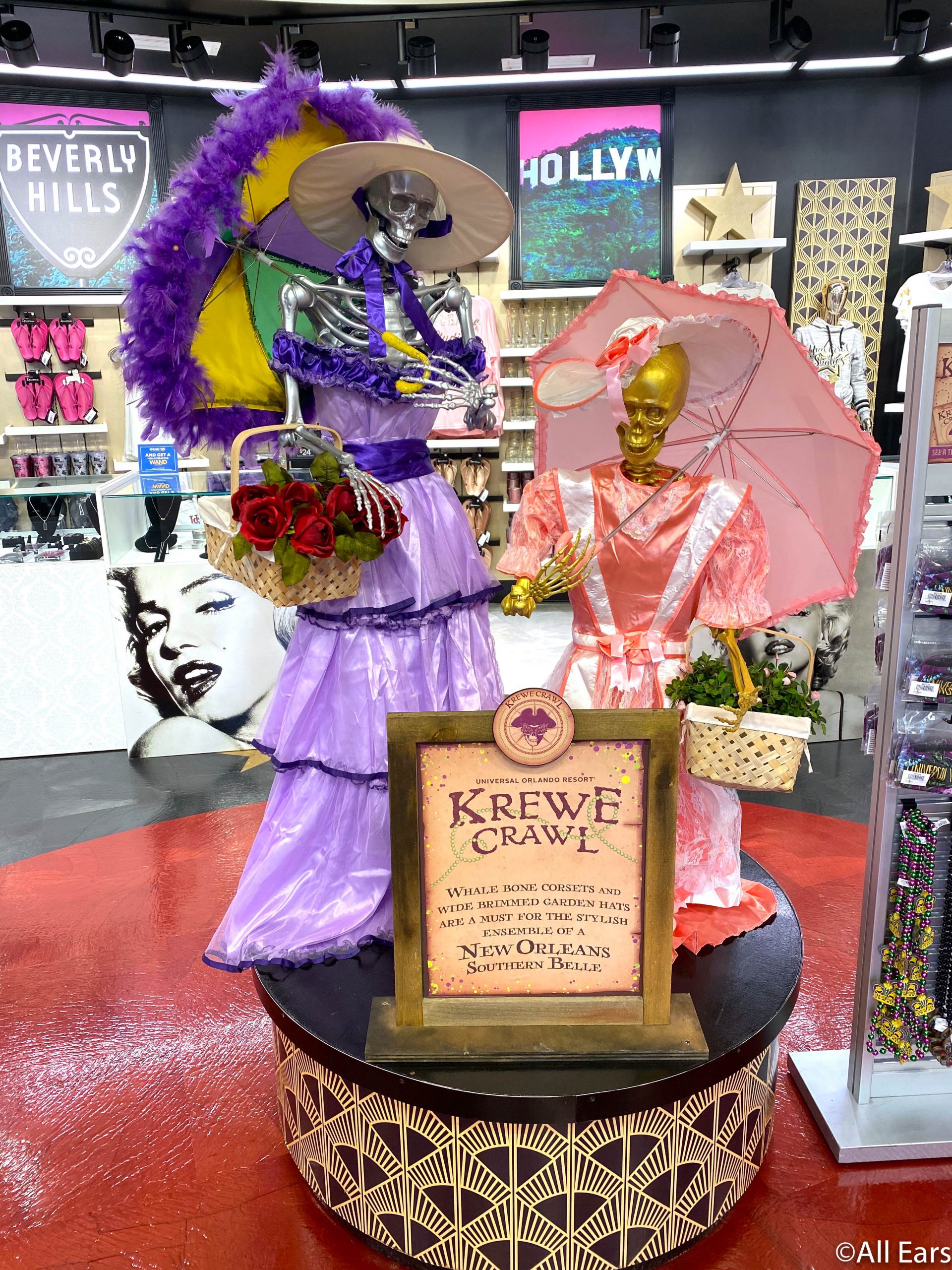 …and a skeleton chilling on the bayou at the Shrek store!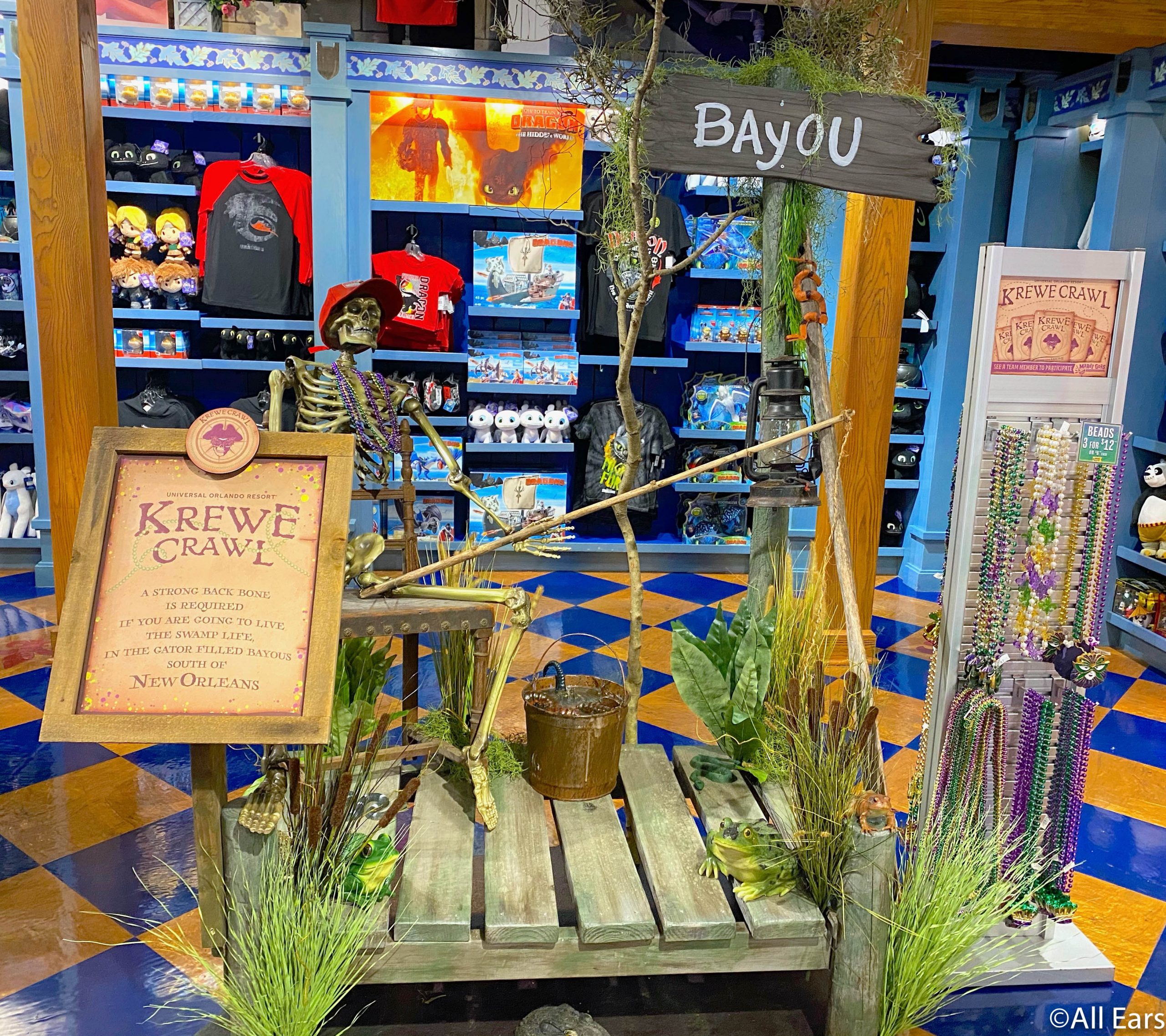 And, with that, we had finished our Krewe Crawl!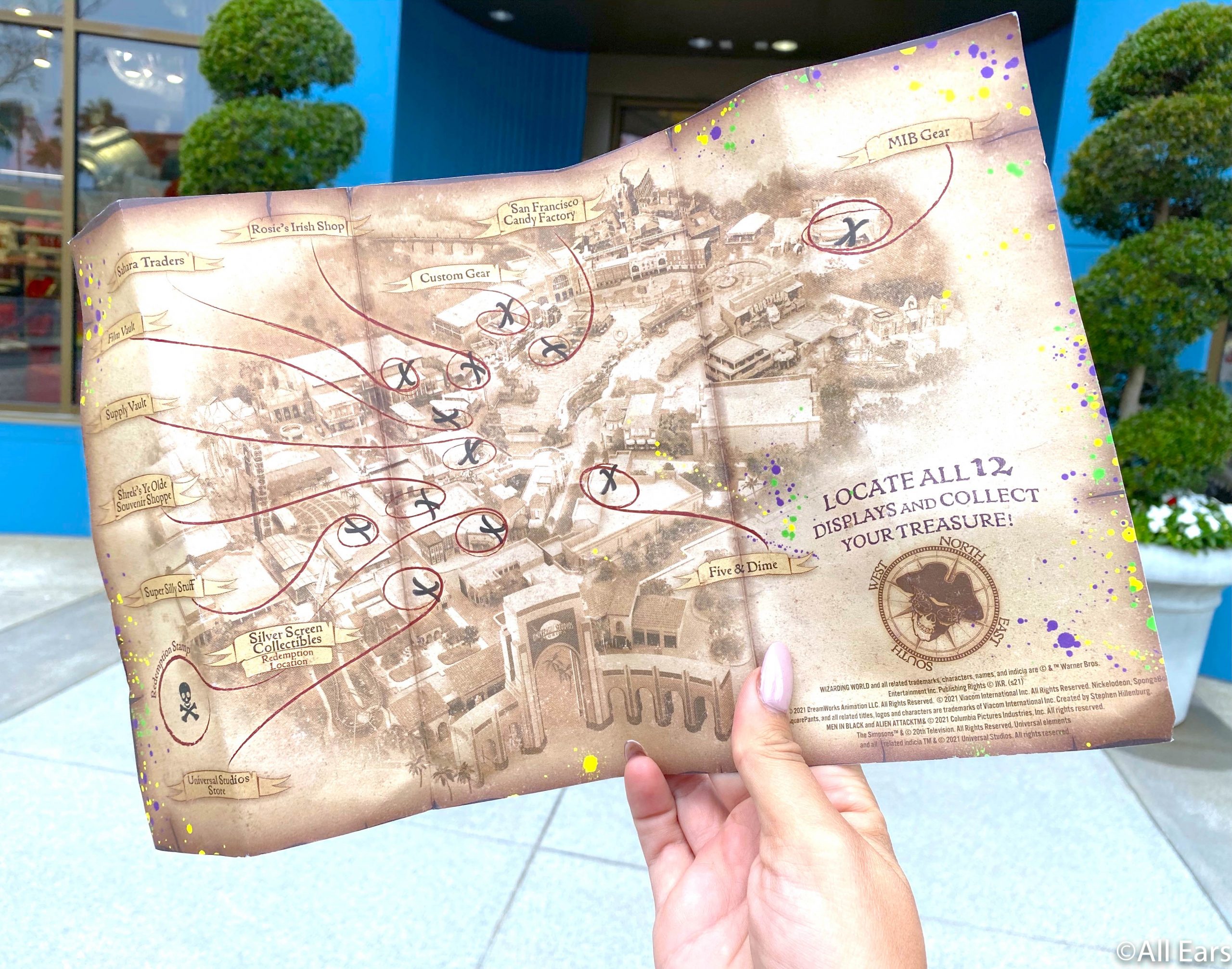 Our buried treasure at the end of the walk was a special Mardi Gras themed pair of beads…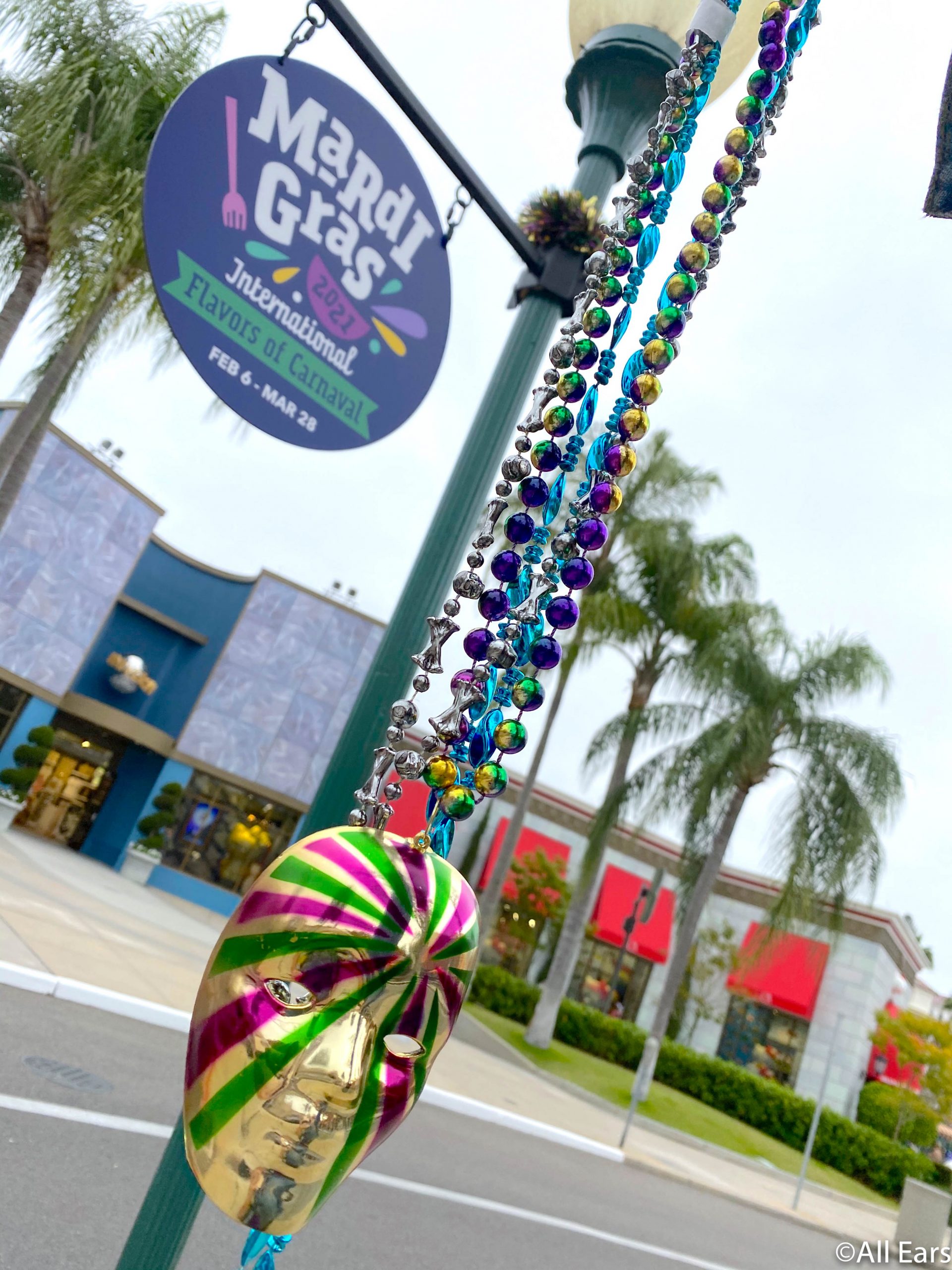 …that came with a Carnaval mask on the end of it.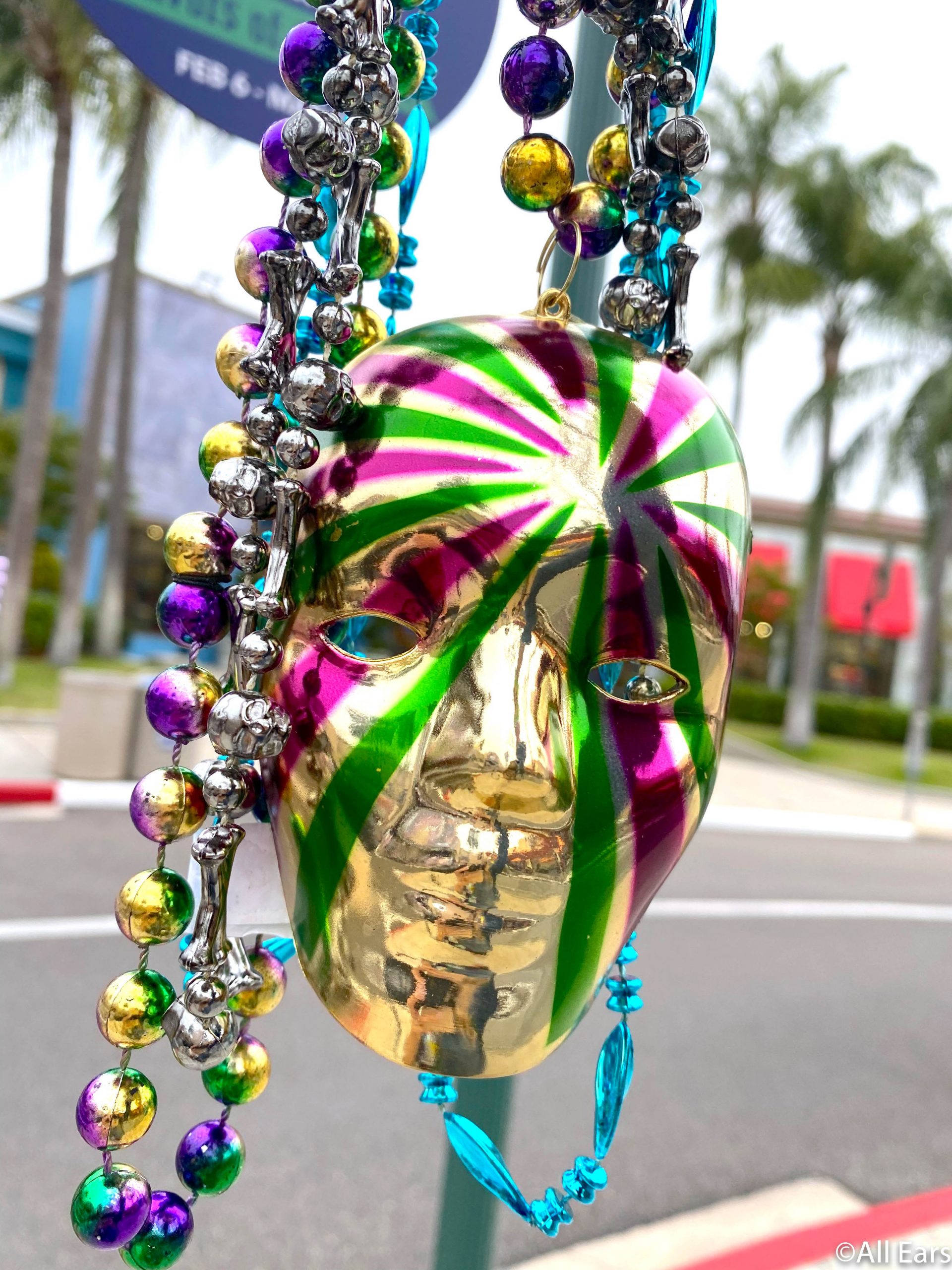 As we continue to make our way around Universal Orlando for the holiday festivities, we'll keep you updated on everything happening in the parks! Stay tuned with AllEars!
Will you be going to Mardi Gras this year? Let us know in the comments below!