"You can't crush a soul here.  That's what life on Earth is for."  –Soul 22
Soul, now streaming on Disney+, follows a middle-aged middle school band teacher named Joe Gardner (Jamie Foxx) through what becomes the most eventful day of his life…and beyond.  Within hours of being offered a permanent position that will give him the financial stability his mother Libba (Phylicia Rashad) prioritizes, Joe is also offered the chance to make his dreams of becoming a professional jazz musician come true.
Exultant at the prospect of overcoming a lifetime of perceived failure, Joe accidentally missteps himself into the Great Before, where new souls are prepped and programmed to begin life on Earth.  Joe's determination to get back to his body and fulfill his jazz ambitions finds him forced to team up with soul 22 (Tina Fey) — a disaffected long-time inhabitant of the Great Before, whose resistance to being born has outlasted any number of famous mentors.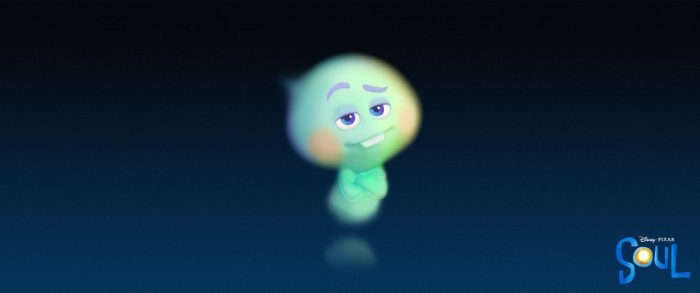 Can one soul persuade another that life is worth living when their own life is nothing but a testament to broken dreams and deferred gratification?  In the best tradition of buddy flicks, Joe and 22 embark on a madcap journey that spans both New York and the Great Before to find out.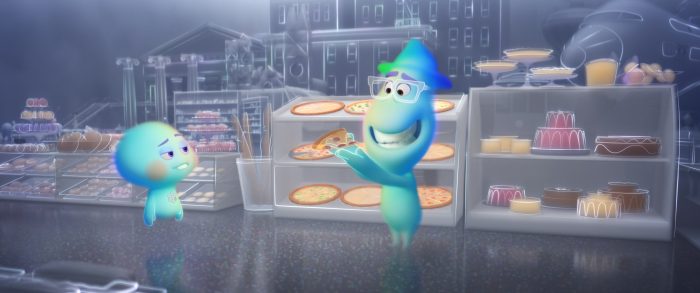 If viewers are unfamiliar with jazz music, they can hardly have a better introduction than Soul.  With New York represented by Grammy nominee Jon Batiste's original compositions and the Great Beyond exhibiting the music of Academy Award winners Trent Reznor and Atticus Ross, the soundtrack is as much a character in the film as all the others.
The scenes where Joe performs and enters his "zone" feel meticulously done down to the tendons in his hands (modeled after video of Batiste.)  The same level of detail has obviously been expended as well in their desire to authentically represent aspects of the Black experience for Joe.
Much has been said about the Black Cultural Trust the filmmakers gathered to make sure their depiction was as truthful and sensitive as possible, and it shines through in ways both outstanding and subtle, from Joe's revelatory trip to the neighborhood barbershop for a fade to his throwaway line about his difficulties hailing a cab.  For a studio not previously known for its ethnically diverse storytelling, their first film with a Black lead is a respectful one of which they can be proud.
Tina Fey makes 22 a fun foil for Joe, sarcastic and cynical to his earnest passions.  As would be expected from someone with her acting and comedic chops, she has no problem keeping the reluctant soul just on the right side of annoying, while occasionally letting her insecure core peek out of her self-styled irritating shell.  In contrast, Foxx fully inhabits Joe in a real way that grounds the film and gives impact to his reconnections with his family and friends.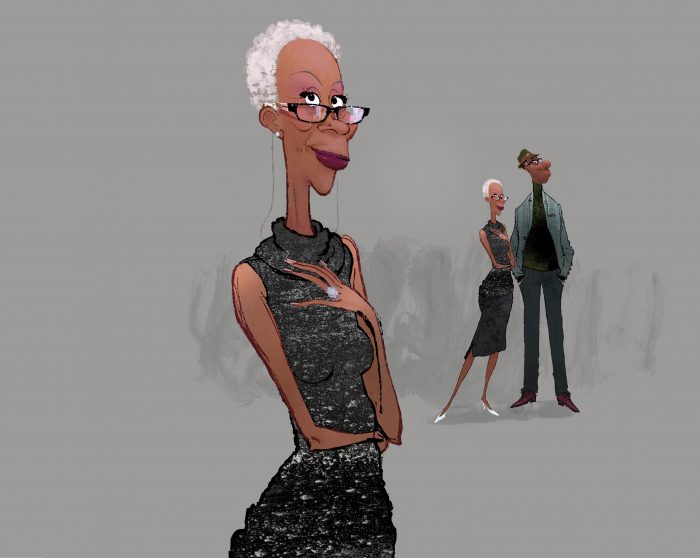 As the latest offering from director (and Pixar Chief Creative Officer) Pete Docter, Soul shows some of his trademarks seen in his other films like Up and especially Soul's closest soul-sister, Inside Out — a thoughtfulness and gentle sense of inquiry as to how people deal with issues of loss and fear. 
If there's one weakness that sometimes shows up in some of his movies as well, it's an abruptly-placed action sequence towards the end of the story that feels a little different in tone and forced in the narrative.  Here, it is at least based on some foundation laid earlier, so if the dogs flying bi-planes in Up didn't bother you, this scene surely won't either.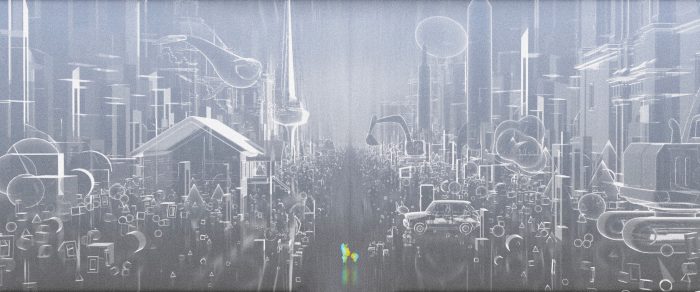 Ultimately, Soul is a story about how there are as many ways to experience and appreciate life as there are souls to live it, and how all those ways can be equally valid.
In our current times when so many people have been forced to put their work and dreams on hold, it's a comfort to feel that grand accomplishments aren't the only measure of a life's success — that sometimes it's the smallest moment or sensation or connection that can invest life with meaning.  There is a quiet beauty and music to that notion, just as there is to Soul.
Soul is presented by Disney/Pixar. Rated PG. Running time: 100 min.  It stars Jamie Foxx, Tina Fey, Graham Norton, Rachel House, Alice Braga, Richard Ayoade, and Phylicia Rashad.
Directed by Academy Award® winner Pete Docter ("Inside Out," "Up"), co-directed by Kemp Powers ("One Night in Miami") and produced by Academy Award nominee Dana Murray, p.g.a. (Pixar short "Lou").
Soul is currently streaming exclusively on Disney+.
Be sure to follow @allearsnet on Facebook, Instagram and Twitter!
Check out our YouTube Channel for reviews, news, information and more!
Click below to subscribe to the AllEars® newsletter so you don't miss any of the latest Disney news!