Many Walt Disney World guests look forward to capping off their Park days by enjoying a nighttime spectacular. And with unique shows at each of the four theme parks, every night can be a fantasy of light, music, and special effects. Animal Kingdom's nighttime show — Rivers of Light: We Are One — is a display of dancing water, projections, music, and light, and it's the only nighttime spectacular in the World that forgoes pyrotechnics.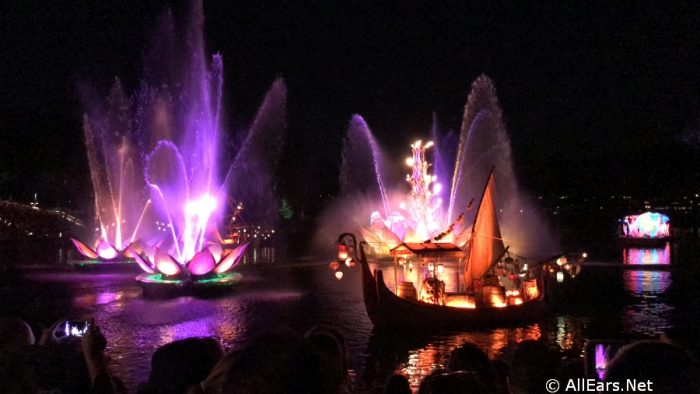 Rivers of Light: We Are One
But since the show's rocky beginning (it was delayed by several months), many guests have argued that Rivers of Light (and its current incarnation We Are One) doesn't offer much in the way of Disney-level nighttime entertainment.
So is the nighttime spectacular in Disney's Animal Kingdom worth watching? Let's investigate!
What is Rivers of Light?
Rivers of Light: We Are One is located in the Asia section of Animal Kingdom. It's a 17-minute show that uses water, sound, and light to tell the story of how mankind has been inspired by animals and nature.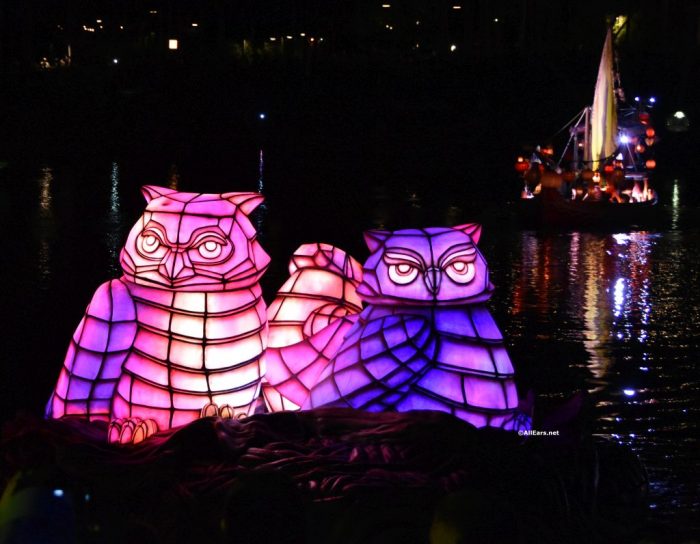 In addition to colorful floats shaped like animals and plants (including some truly beautiful lotus floats), the show also uses water-screen projections. The current soundtrack includes familiar Disney songs.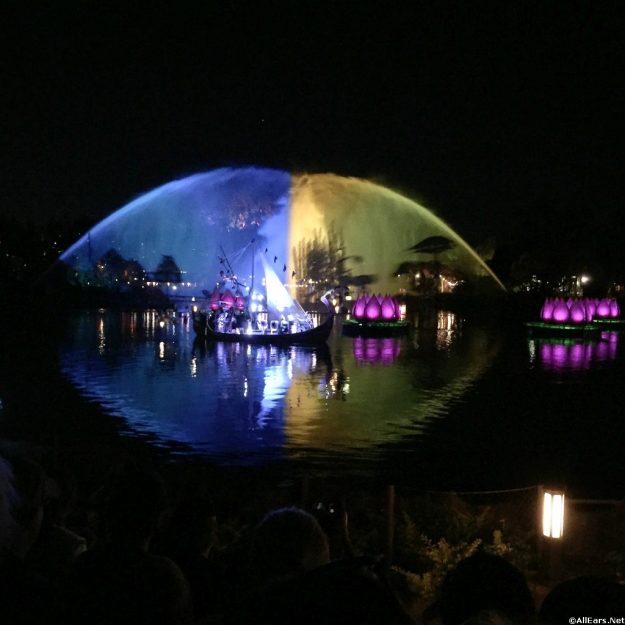 Rivers of Light: We Are One Pros
While it's not as grand as the other nighttime spectaculars across Disney World property, Rivers of Light is a visually stunning production. The colors blend and dance together beautifully to display the glory of nature… when the projections are working, that is.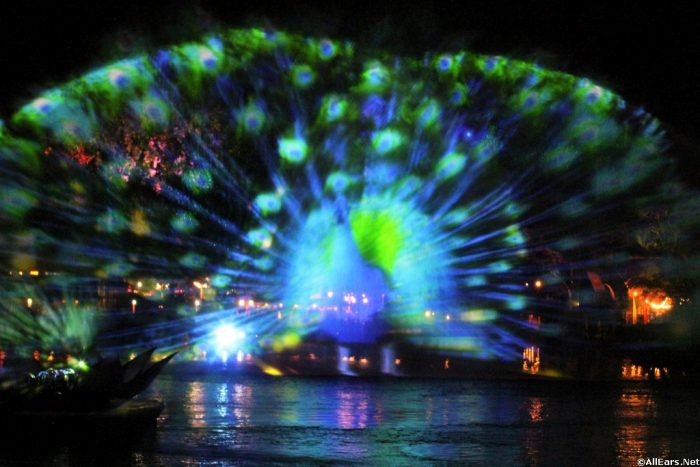 Also, there are nods to Disney in the soundtrack and projections which can be a plus if you're looking for a hint of Disney magic in the show.
Plus, the show takes place in an amphitheater, which means you'll have the opportunity to sit down and take a break (even though the seats are hard concrete)!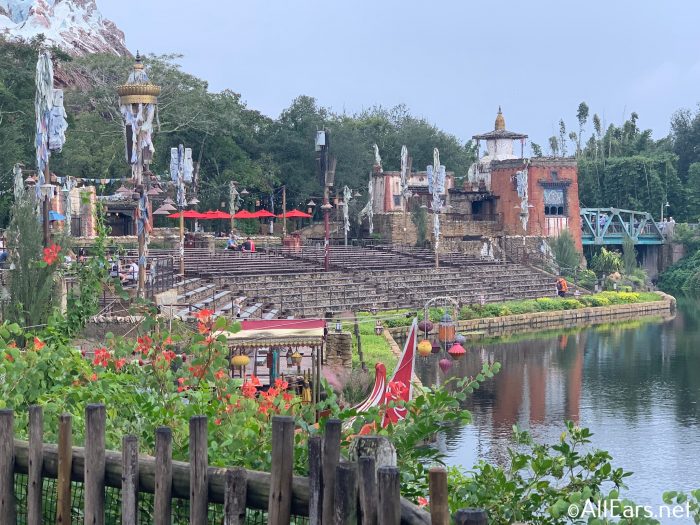 Rivers of Light: We Are One Cons
Now, how about the cons? As beautiful as the show is, it doesn't have a cohesive storyline. There is some narration to guide us along, but even that feels a bit disjointed since it doesn't relate back to the visuals which are being displayed.
And while we totally understand the lack of fireworks for the safety of the animals, this show doesn't offer anything new or innovative to plus it up. As a result, it's less grand and awe-inspiring than the other nighttime spectaculars across Disney World property.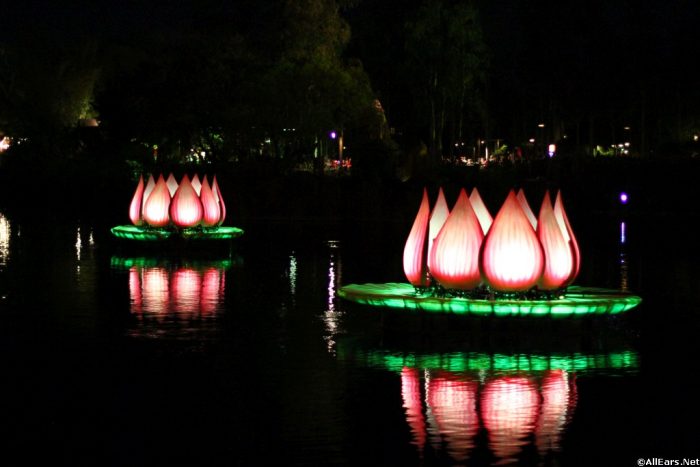 Is Rivers of Light: We Are One worth your time?
Well, if you're heading to Disney World for a long trip, and you've got the time available for the show, we say go for it! It can also be worth watching if you're able to snag an extra FastPass+ last-minute (but we don't recommend using this as one of your original three FastPass choices for the day!) If a member of your party is sensitive to the loud explosions of fireworks, Rivers of Light is a more subdued option for nighttime entertainment and would therefore work well for your group.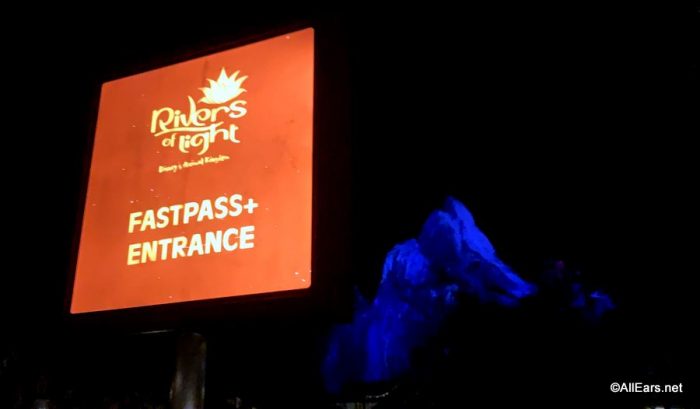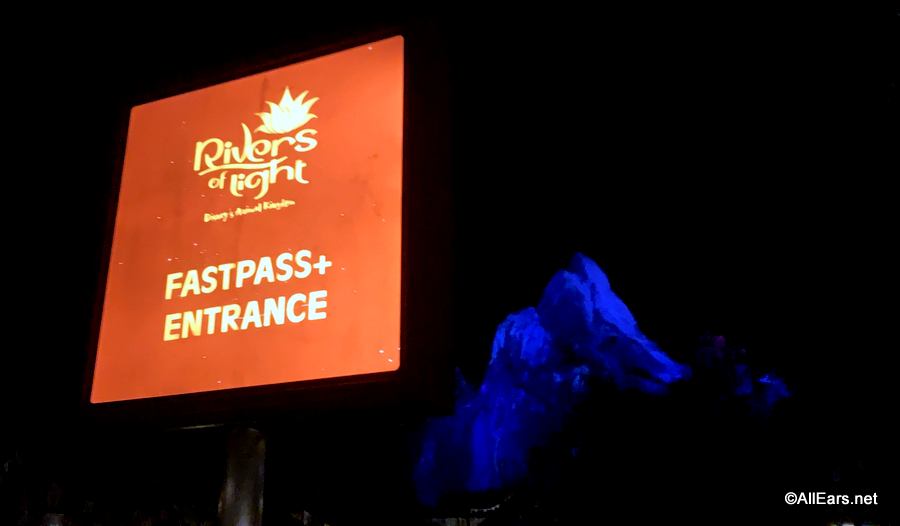 Otherwise, if you're tight on time and have to nix one of the nighttime shows, this is the one to skip. That doesn't mean the show is terrible; in fact, it's lovely in its own way. But Rivers of Light just doesn't stack up to the incredible shows in the other parks, including Happily Ever After at Magic Kingdom, Fantasmic! at Hollywood Studios, or EPCOT Forever or, we expect, Harmonious (coming to EPCOT in 2020)! And since our time on a Disney World vacation is limited, sometimes tough cuts have to be made!
Do you think Rivers of Light is worth adding to a Disney World itinerary? Let us know in the comments!
Join the AllEars.net Newsletter to stay on top of ALL the breaking Disney News! You'll also get access to AllEars tips, reviews, trivia, and MORE! Click here to Subscribe!