For the last decade, no trip to Central Florida's theme parks has been complete without a trip to the Wizarding World of Harry Potter. The lands of Hogsmeade (opened in 2010 at Universal's Islands of Adventure) and Diagon Alley (opened in 2014 at Universal Studios Florida) have revolutionized the theme park industry by setting the template for immersive lands based on single intellectual properties.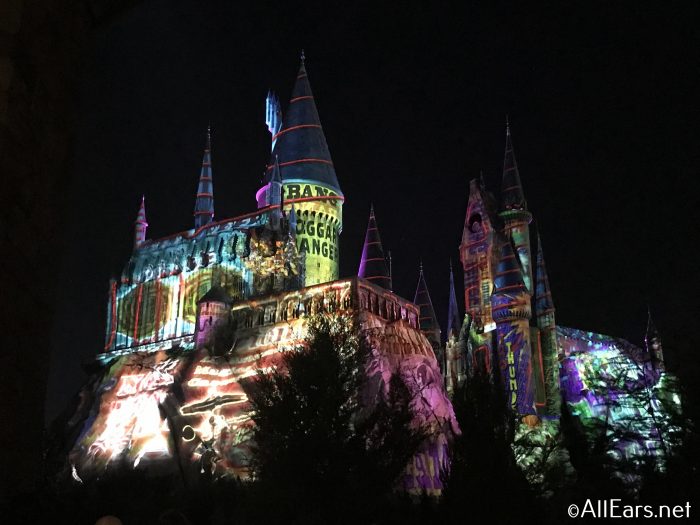 That said, however, perhaps the biggest change the the Potter lands brought to the theme park landscape was turning Universal's Orlando property into a real competitor to Walt Disney World… which makes it all the more surprising to learn that the boy wizard almost ended up in Disney theme parks!
To understand why a Disney/Potter relationship happened, we have to start with the basic backstory of the Potter franchise. Since many of you reading this are likely familiar with the details, we'll keep this relatively short.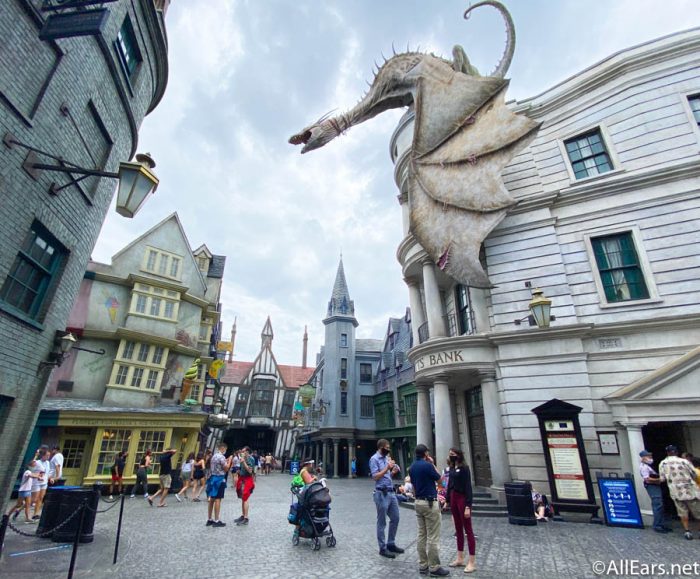 The Beginnings of Harry Potter
In 1997, British author J.K. Rowling released the first book in the series, Harry Potter and the Philosopher's Stone (Sorcerer's Stone in the United States). The book was an instant hit, and Rowling released six more books over the next decade, each of which was accompanied by midnight release parties and massive fan and media hype, culminating in the massive 2007 release of the final book Harry Potter and the Deathly Hallows.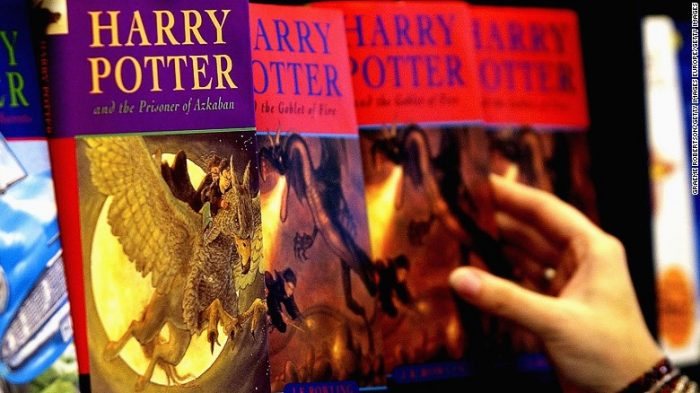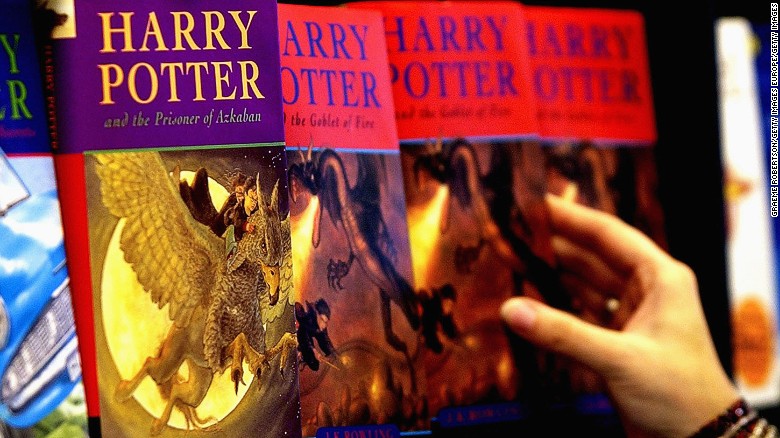 In 2001, Warner Brothers released a film adaption of the first book. The studio and director Chris Columbus, in close collaboration with Rowling (keep that in mind for later) crafted the film into a massive hit that stayed relatively true to the source material and the author's vision of authenticity. Over the next decade, seven more films were released (the final book was split into two films), each of which was a massive success and overall contributed to the Harry Potter series being one of the most successful in cinema history.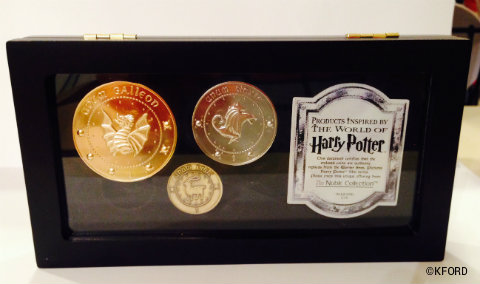 Potter Popularity Soars
By the mid-2000s the Potter books and films were both at the apex of their popularity, and Rowling and Warner Brothers were being courted by both Disney and Universal to bring the Potter franchise into their parks. As is the nature of theme park discourse, rumors flew about which company Rowling would align with, with many assuming that Disney's reputation as the industry leader and history of adapting outside properties (Star Tours, Indiana Jones, The Muppets) gave them the edge. Sure enough, Rowling signed a letter of intent with Disney in 2004.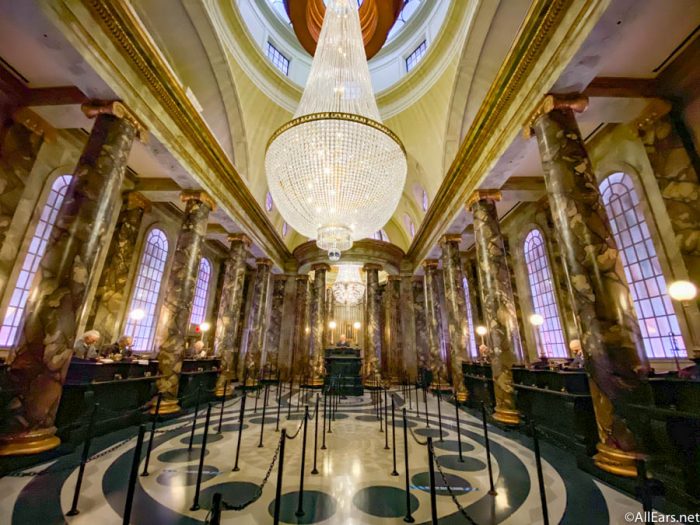 Disney's Harry Potter Proposal
So, why isn't Harry Potter headlining Fantasyland right now? Well, to put it bluntly, Disney's plans for the boy wizard were relatively small-scale. According to well-known Disney historian Jim Hill, the company's plans included a small area within Fantasyland and two small rides and a minimally-themed restaurant. As he explained in a 2018 podcast episode:
"This was tiny. Itty bitty. There were two attractions. Basically it was going to be Buzz Lightyear. You were going to be in an Omnimover attraction with a wand instead of a gun, and you were moving through basically a Dark Arts teaching class. The other aspect was going to be a Care of Magical Creatures Petting Zoo."
Suffice to say, Rowling was not blown away by Disney's plans. The author also bristled at the company's insistence on including outside brands like Coca-Cola and merchandise in the land's gift shops. For their part, it seems that Disney was unwilling to give into the author's demands, nor give her the strict creative control she and Warner Brothers were insisting on. Once the two sides reached this impasse, Disney terminated negotiations.
Potter Heads to Universal
From here, you likely know the story. Universal, arguably desperate to reinvigorate their Florida parks, agreed to all of Rowling's demands (including revising their original creative plans of a light re-theme of Islands of Adventure's Lost Continent area into something much more grand) and announced their deal with the author in 2007.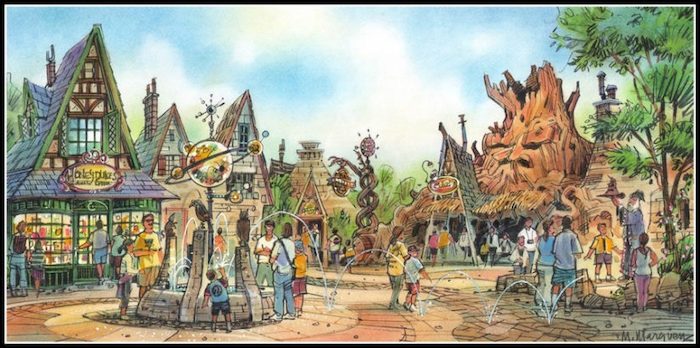 Three years later, the first Wizarding World of Harry Potter opened to rave reviews. Both critics and fans praised the land's technologically advanced E-Ticket attraction Harry Potter and the Forbidden Journey, as well as it's entirely book/screen-accurate version of Hogwarts Castle and the village of Hogsmeade, filled with land-specific products and nothing from the outside world. None of which would have been present in the Disney version.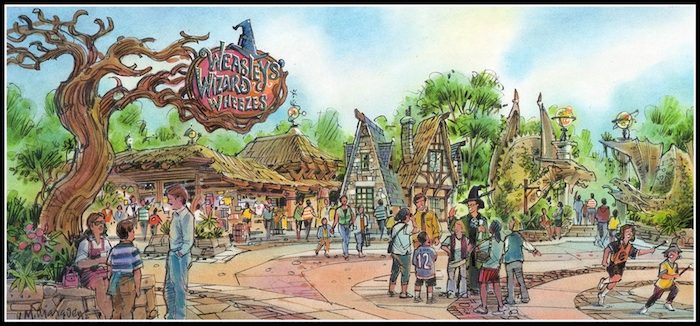 The Wizarding World Reinvents IPs at Theme Parks
The land instantly turned Universal into a must-visit destination, and the company quickly began planning to add more Potter. Universal Studios Florida's Diagon Alley expansion opened in 2014, featured another mega E-Ticket attraction, hyper-detailed, Rowling-Approved land, and even the Hogwarts Express combining the two lands (and parks). Beyond Universal, Potter's success spurred on the construction of more single-IP mega-lands.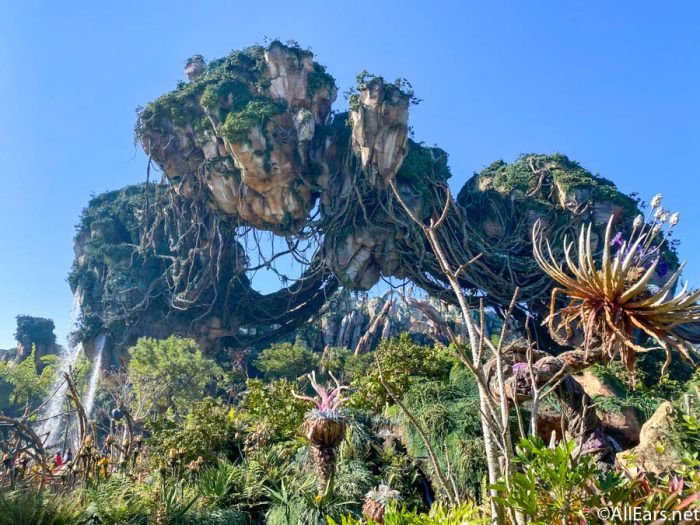 It's impossible to overstate just how different the theme park landscape would be right now had Disney's Harry Potter land and attractions been built. Universal Studios Florida would be a completely different resort, and Disney may have never built Pandora: The World of Avatar or Star Wars: Galaxy's Edge.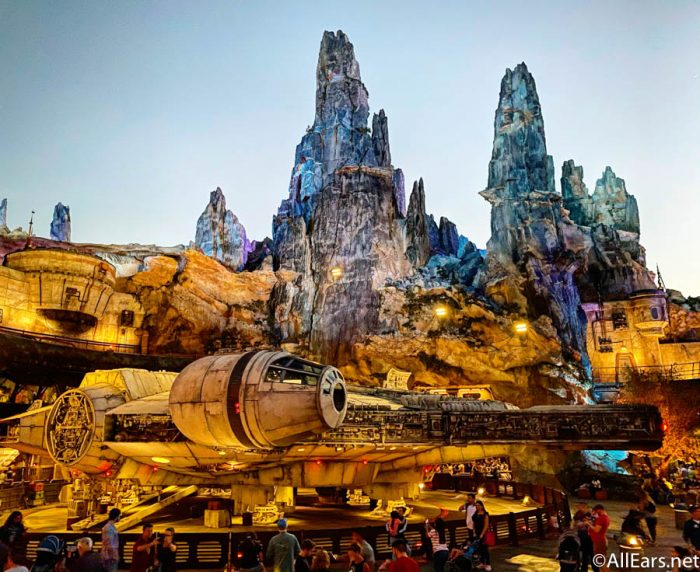 Are you glad that Disney's deal with JK Rowling never came to fruition, or do you wish we have gotten a chance to see what the company could have done with her Harry Potter characters. Let us know in the comments below!
Want more Universal Studios info? Click here to visit our main page!