Earlier today it was announced that Disney World would be closing all Disney-owned properties within Disney Springs and that individual tenants could then make the decision to stay open or close.
Raglan Road Irish Pub has just announced that tonight they will be closing for a little while in response to the growing threat of Coronavirus.
The statement was solemn and urged for everyone to stay healthy in an effort to protect others.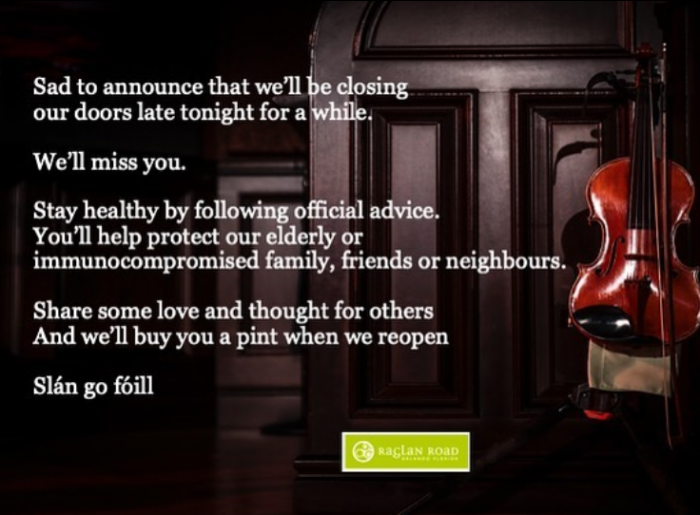 Finally, the team at the restaurant said "Slán go fóill," a Gaelic saying that literally translates to "Safety for a while," and "Goodbye for now."