The new year is here, and with it, Disney is releasing a slew of highly-anticipated movies. Currently, Disney has announced the upcoming releases through 2027, including all the titles they acquired from 20th Century Fox.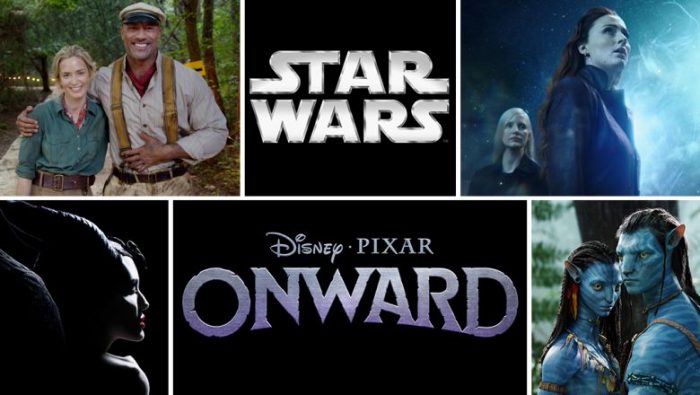 Here are a few of these upcoming movies that we are most looking forward to in 2020.
Onward — Release Date: 
3/6/20
Onward is Pixar's first full foray into the realm of fantasy (even talking toys and emotions have been based in some reality), but it won't be all the dungeons and dragons we normally get with fantasy. Onward takes place in a modern-feeling suburban community, just instead of everyday humans, there are elves and other magical creatures. Starring Chris Pratt and Tom Holland as a pair of teenage elfin brothers on a search for the last bit of magic, it is inspired by director Dan Scanlon's relationship with his brother. What could be better than Spider-man and Star-Lord on an epic road trip through the suburbs looking for magic? Seriously, can you think of anything? (The answer is no.)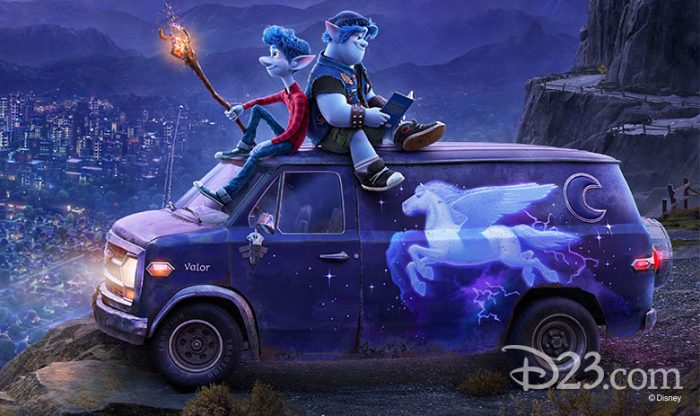 Mulan — Release Date: 
03/27/20
Okay, maybe we spoke too soon. Disney has been pumping out the live-action remakes for the last few years. Some were better than others, and some had so much CGI, can we really consider those live-action? In March of 2020, we get to follow the brave Mulan as she breaks tradition and joins the army instead of her father to "defeeeeat the Huns!" The original came out over 20 years ago, but we doubt a week goes by where someone you know doesn't hum one of the catchy tunes. (It's me! I'm humming!) This new Mulan, unfortunately, won't be a musical, but it will be jam-packed with high energy action sequences. How could it not be with Jet Li playing the Emperor?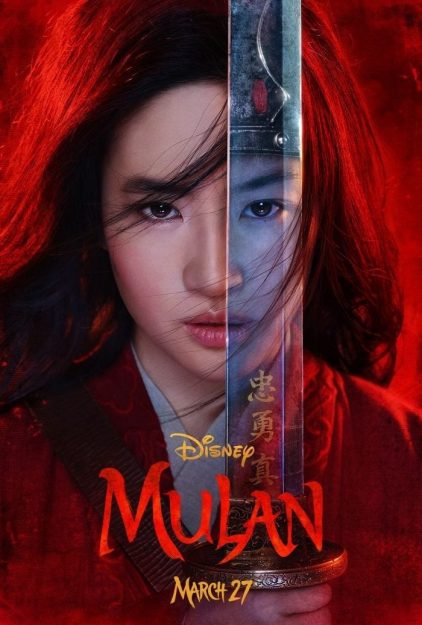 Marvel's Black Widow — Release Date: 05/01/20
(FYI there will be spoilers for Avengers: Endgame in this section)
We've changed our mind, this is the one that will probably steal 2020 (or Onward. Or Mulan.). After the success of Marvel's Captain Marvel, they are ready to give the only original female Avenger her own movie. We remember a time when they wouldn't even make an action figure of Black Widow. Now we are getting a prequel (since she died in Endgame) following Black Widow in her evolution from Russian super-spy to superhero. For those familiar with her comics appearances, you won't be disappointed. Marvel's Black Widow will also feature David Harbour from Stranger Things as the Russian hero Red Guardian.
Artemis Fowl –– Release Date: 
05/29/20
Artemis Fowl was originally slated for an August 2019 release date, but it was pushed to late-May. Based on the popular novel series, it follows a 12-year-old criminal mastermind named Artemis Fowl in a battle against a hidden race of fairies. Artemis is also on the hunt for his father who disappeared mysteriously. Will this be the start of a new film series for Disney? They tried it with the Chronicles of Narnia and Wrinkle in Time; maybe Artemis Fowl will be the next hit.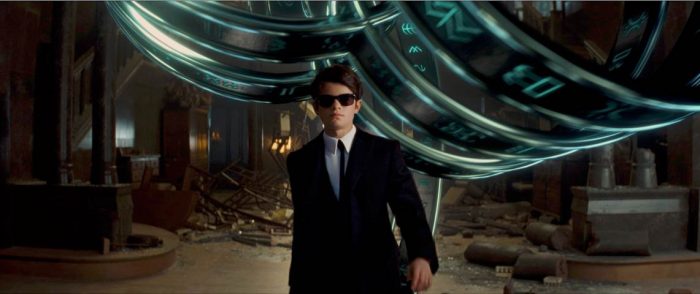 Soul –– Release Date: 
06/19/19
In Soul, Pixar will tackle one of the most complex topics: the human soul. Soul follows a middle school music teacher, Joe Gardner, who dreams of playing jazz onstage. He magically gets a shot to play as an opening act at a jazz club, but on his way, there was an accident… and he ends up in a place like purgatory called the "You Seminar." Wow, Pixar, did the first five minutes of Up! not make us cry enough? The "You Seminar" teaches young impressionable souls how to gain and develop their passion. Gardner is recruited to help teach these young souls before he can return to fulfill his heart's desire. Pixar made a movie about emotions work, so we have big expectations for Soul.

Jungle Cruise –– Release Date: 
07/24/19
This is probably the movie we are the most excited about in 2020 (have we said that five times?)! Based on the classic Disney attraction, Jungle Cruise looks to be a combination of Pirates of the Caribbean and Indiana Jones. It stars the effervescent Dwayne "The Rock" Johnson as an unscrupulous riverboat skipper and the stellar Emily Blunt as a scientist on the hunt for the Tree of Life (no, not that Tree of Life). It has been a while since we had an attraction turned feature film, but this one looks like a classic adventure tale with a healthy dose of comedy. Hopefully, they make an Enchanted Tiki Room movie next.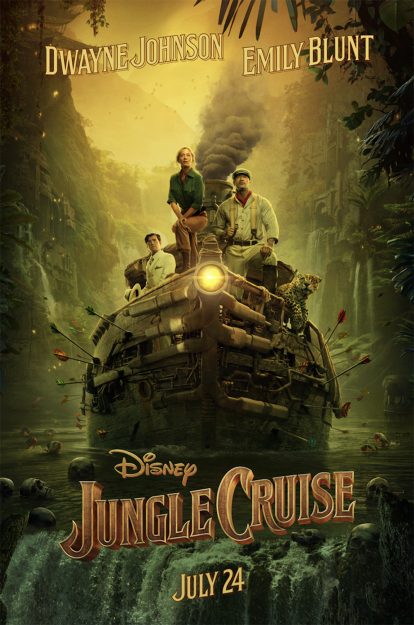 The One and Only Ivan –– Release Date: 
08/14/20
The One and Only Ivan is based on a novel by K. A. Applegate (of Animorphs fame) following the true story of a silverback gorilla named who lived in a cage in a mall. Ivan, the gorilla, is surrounded by a few other out of place animals including an elephant and a dog. This film boasts the star-studded cast of Angelina Jolie, Bryan Cranston, Sam Rockwell, Danny DeVito, and Helen Mirren. For a movie many haven't heard of, the cast alone is good enough reason to see The One and Only Ivan.
Marvel's The Eternals –– Release Date: 
11/06/20
Finally Marvel is getting around to the weird characters! The Eternals are a race of godlike creatures in the Marvel universe created by Jack Kirby. Even non-comic readers should know the name Jack Kirby. He created many well known comic characters including Captain America. The Eternals features an eclectic cast including Angelina Jolie, Richard Madden, Kumail Nanjiani, Selma Hayek, and Kit Harrington. Rumor has it that not only will we get the Eternals, but also the classic Marvel character the Black Knight.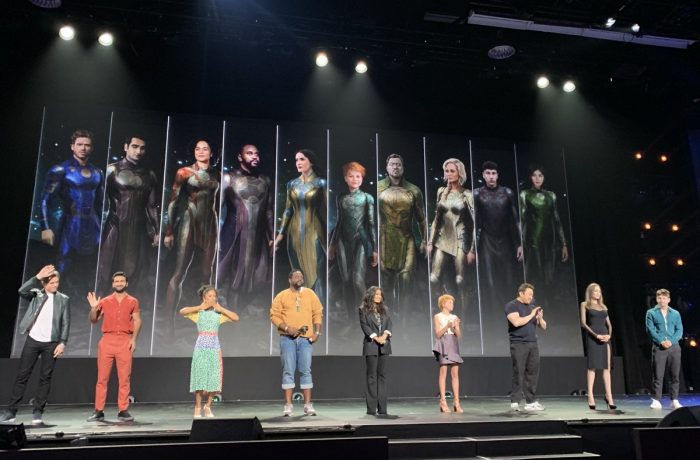 Raya and the Last Dragon –– Release Date: 
11/25/19
Raya and the Last Dragon will follow a young warrior on her search for the last dragon in the realm of Kumandra. Inspired by Southeast Asia and its diverse cultures, little more is known about this animated film, but Awkwafina will be voicing a dragon, and that's enough for us.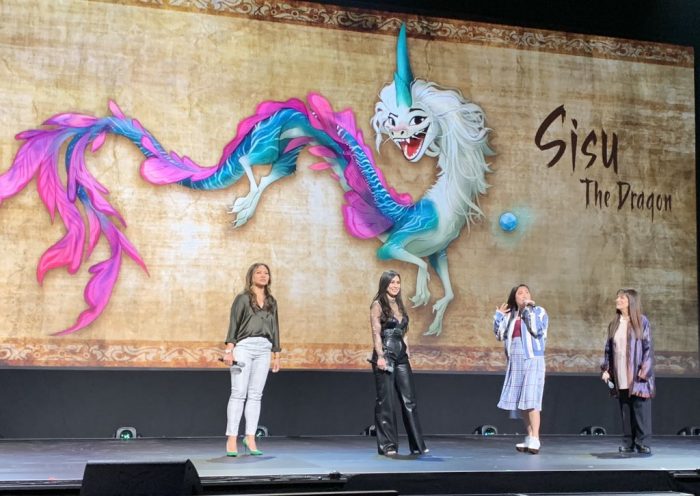 Disney is releasing a lot of awesome movies in 2020. All we know is we'll be seeing them all and eating a ton of popcorn.
What Disney movies are you looking forward to most? Tell us in the comments!