We're always looking for the perfect novelty gifts to give the Disney lovers in lives!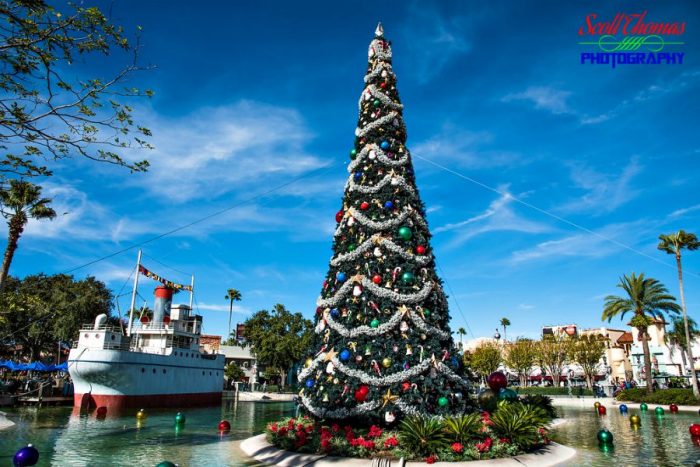 And if you love giving the gift of laughter as much as we do, you'll want to check out our top 12 Disney gag gifts we discovered!
Let It Go Toilet Decal
You can help relieve a Frozen fan with this motivational message when nature calls!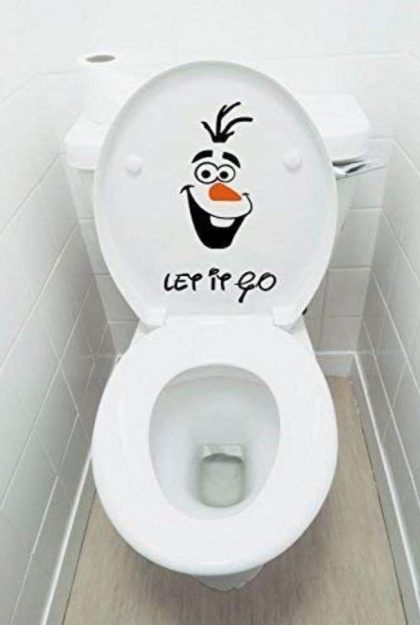 Death Star Popcorn Maker
Pop up a delicious and healthy snack using this galactic superweapon! Plus the lid doubles as a bowl! Leave it to the First Order — what can't these guys think of!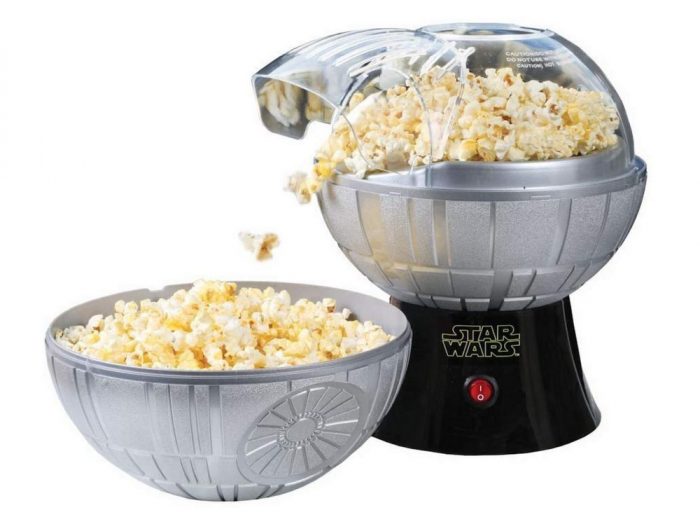 Darth Vader Clapper
But the fun doesn't have to stop there! Long before Siri and Alexa were a thing, there was The Clapper!  And now you can clap on and off your lights with your very own Sith Lord, Darth Vader!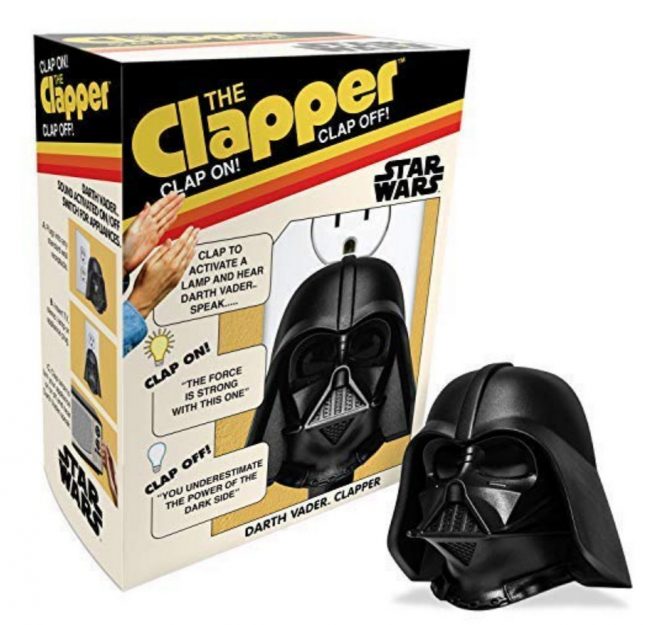 Chewbacca Toaster
We can't dwell too much on the Dark Side, though! Especially when some of our favorite members of the Resistance have their own gizmos, too! Check out this adorable Chewbacca Toaster! It even emblazons a little design of Chewie's head on your bread!
Lightsaber Chopsticks
Ok, ok, we know we said Disney white elephant gifts, not Star Wars… but there are just too many good ones out there right now!! We couldn't resist including just one more (and we're keeping these bad boys for ourselves!  That's right — we'll be eating all our meals in the dark now that we have light-up Lightsaber Chopsticks!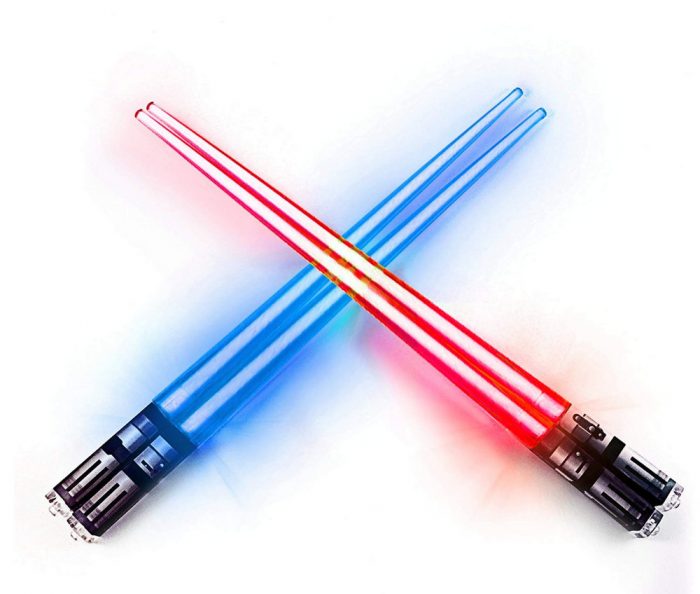 Lightsaber Chopsticks
Mickey Lawn Gnome
If the Disney lover in your life also has a green thumb, check out this sweet Mickey Lawn Gnome! He'd be a fun guy to tend your garden with!
Baby Groot Chia Pet
And if your friend is especially good at keeping plants alive, why not entrust them with their very own Baby Groot Chia Pet? CH-CH-CH- CHIA!!!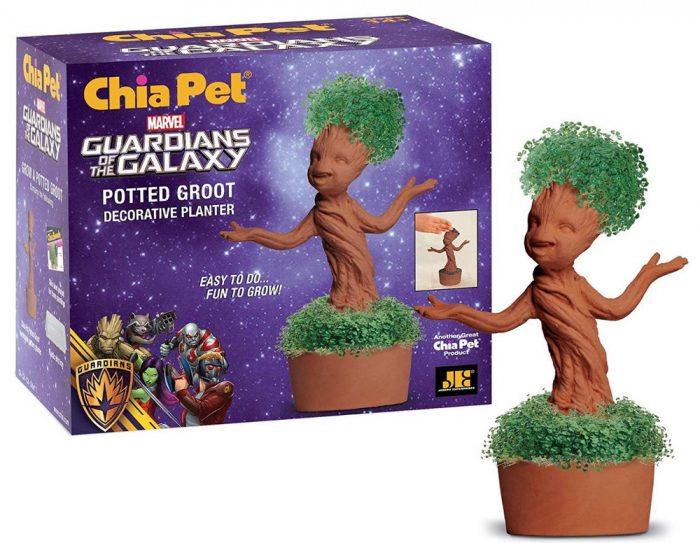 Haunted Mansion Tombstone Salt and Pepper Shakers
Nothing kills our appetite faster than a lack of proper seasoning! Thankfully, we found these Haunted Mansion Salt and Pepper Shakers featuring the graves of Master Gracey and Madame Leota, two of the Haunted Mansion's most infamous spooks!
Magic Carpet Pool Float
How much fun would it be to see the world from your very own Magic Carpet Pool Float? Plus it's even got Abu hanging off the back!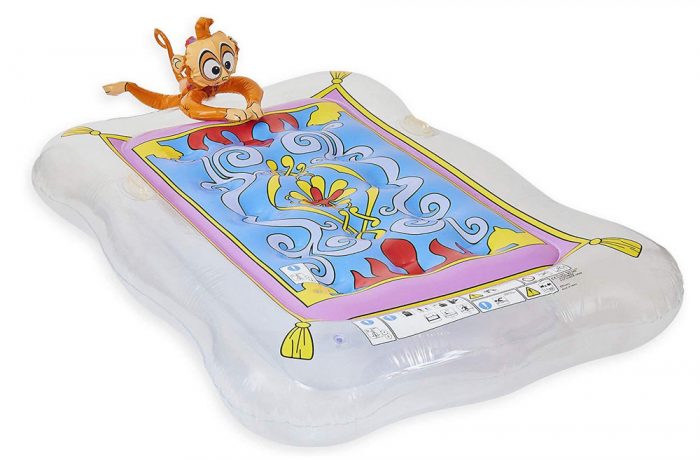 Dumbo Windshield Wiper
Wanna help lighten the mood a bit when you're stuck in bumper-to-bumper traffic? This Dumbo Windshield Wiper is certain to make the spirit of the driver trapped behind you SOAR!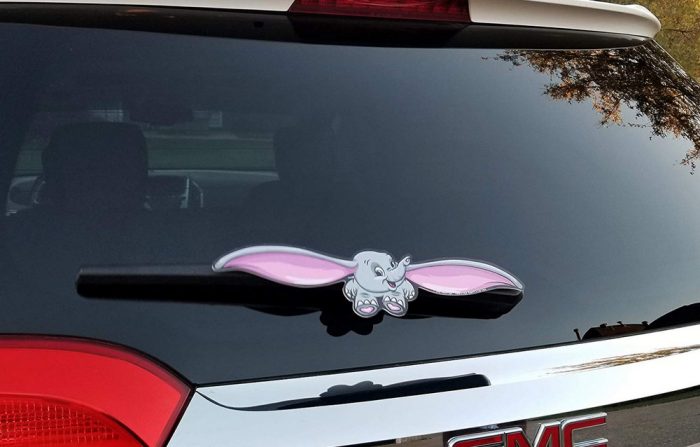 Disney License Plate Holder
While you're at it, why not give them a little puzzle to solve with this Disney License Plate Holder?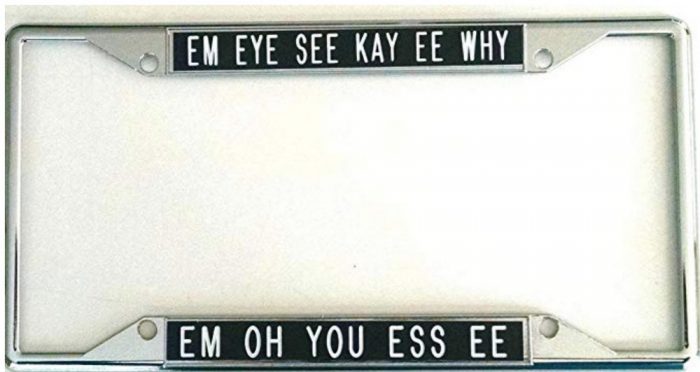 Belle Wearable Blanket
Wearable blankets have come a long way since we were young — remember the Snuggie? Now you can look as elegant as a Disney Princess thanks to this Belle Wearable Blanket! Cozy and stylish? It's like the modern-day equivalent to the t-shirt tuxedo!
We hope we've helped you find the perfect holiday gift for that Disney person on your shopping list!
Will you be buying any of this weird Disney stuff? Tell us which items you'll be picking up (for your family, buddies or yourself!) in the comments below!